The close of another year is a perfect reason to celebrate with elegant food and drink. Check out this guide featuring our favorite champagnes and bites to pair.
By Annelise McAuliffe
The end of one year and the new beginning of the next is a perfect excuse to splurge on the best wines and delicious bites to pair. From recipes to sweets and the midnight toast, here is how we will be celebrating the transition from 2015 to 2016. Start the New Year off right!
The Champagne
Lucky for us, 2015 was a great year for champagne. Tattinger released their 2006 Comtes de Champagne Blanc de Blanc. This exceptional vinatge is sure to be a crowd pleaser. It has fine bubbles that almost sing with joy of the new year as they continue to dance in the glass. This Champagne, made exclusively of Chardonnay grapes (hence the Blanc de Blanc title) has aged beautifully on the lees and for a period in oak barrels. Unlike Tattinger's 2006 vintage, this year has a golden hue and notes of ripe fruits, raisins, and orange citrus. Your sips will finish long on the tongue and leave a hint of spice lingering. If you cannot find a 2006 bottle, opt for 2005, but note that this vintage has more lime and caramelized characteristics with a nod to licorice at the finish.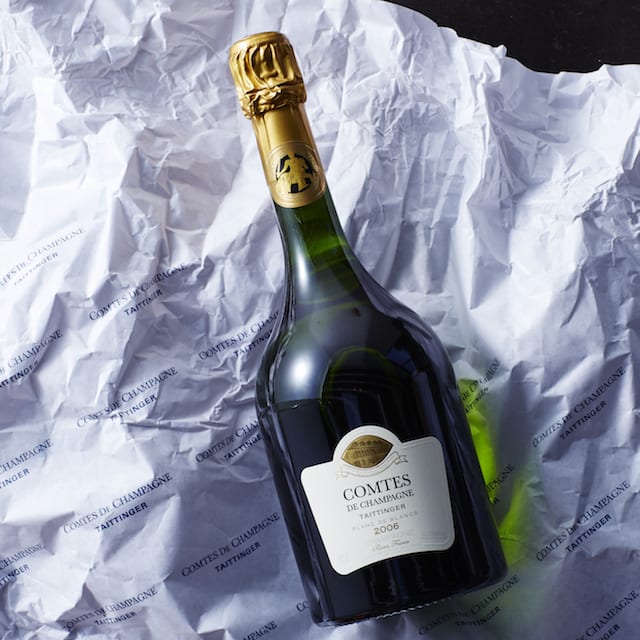 Champagnes aged for around ten years will ring in at $200. For a small party or a large budget that is a perfect target price to celebrate a special day. However, if you are pouring for a crowd, opt for Tattinger's Champagne Brut La Française NV. This bottle will cost you about $60 and is a blend of Chardonnay, Pinot Noir, and Pinot Meunier. While it is non-vintage, it's still high quality and the peach and floral aromas and honey flavors will provide a perfect back drop to pairing with hors devours. Whichever bottle you choose, go with a Brut, or not sweet Champagne to pair with the following bites.
Party Bites
Second only to Champagne and festive cocktails, the fun party appetizers are our favorite part of New Year's celebrations. These are our suggestions to ring in the new year, no plates needed, just serve on a platter with a stack of napkins. All of these bites would pair well with the bottles of bubbles previously mentioned.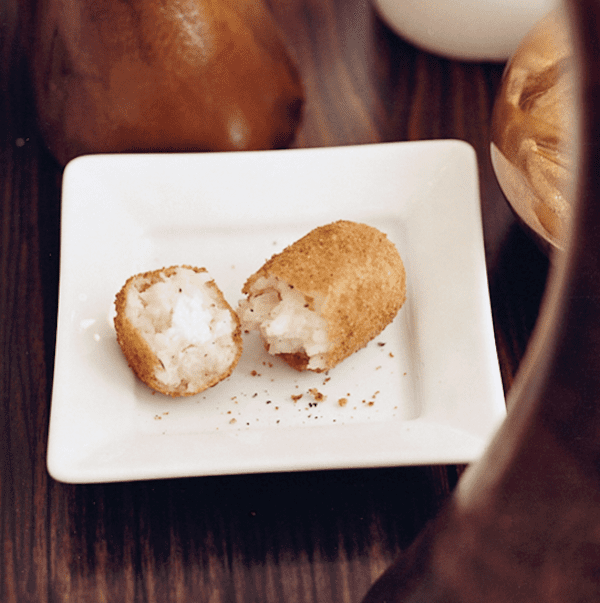 James Merrell
Ricotta Arancini
A great fried appetizer before resolutions start and for vegetarians, these crispy arancini are delicious. A bit rich and greasy, the Champagne bubbles will cleanse palates after easting a cheesy Italian bite. See the recipe here.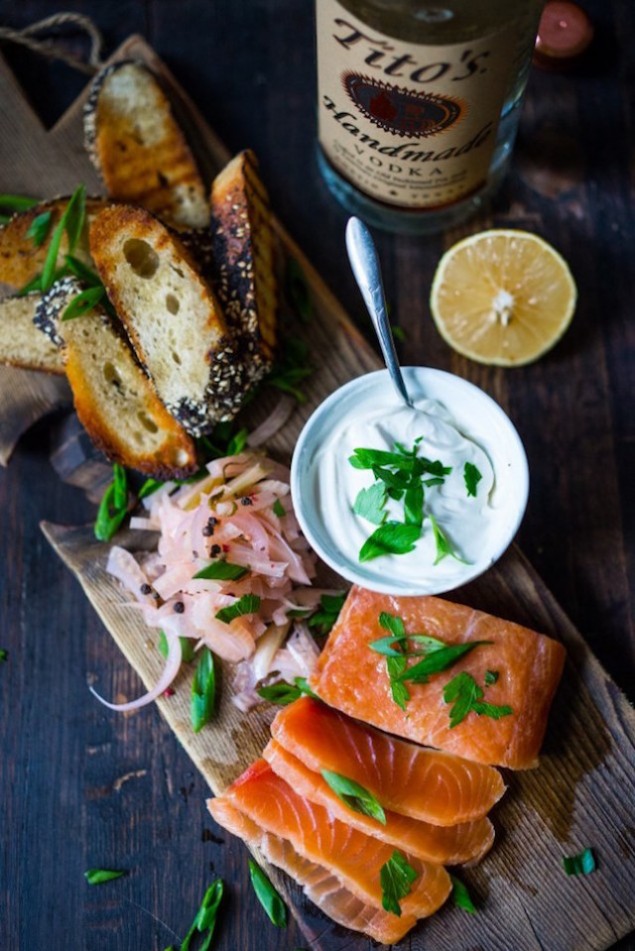 www.feastingathome.com
Salt Cured Salmon with Juniper and Vodka
Easily cure your own salmon with vodka and salt. Served it as an appetizer, Nordic style, on a rye crostini, with pickled fennel, mustard seeds and crème fraîche. It is a perfectly light bite with a spritz of Champagne. See the recipe.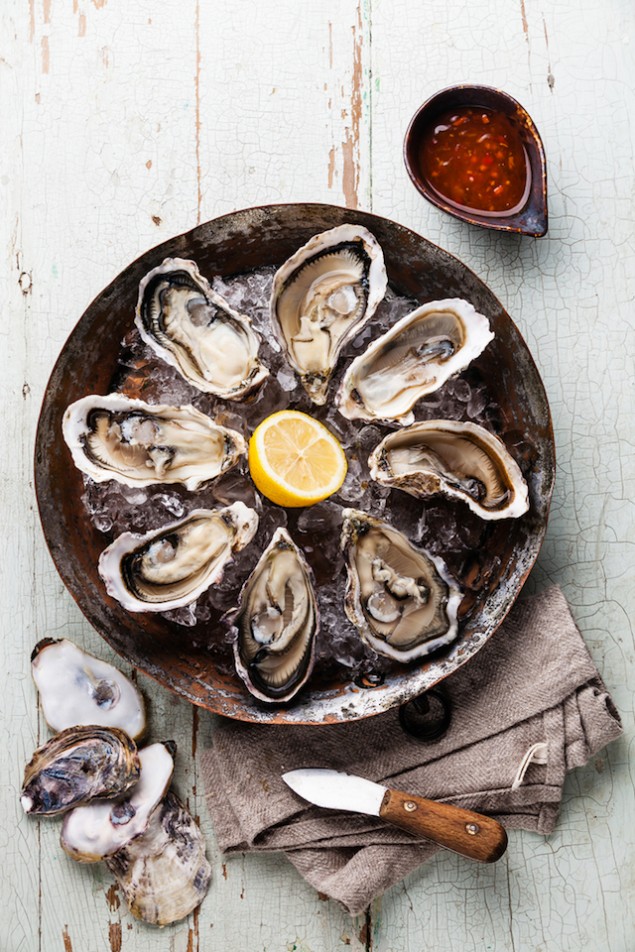 Lisovskaya Natalia
Oysters on the Half Shell
Raw oysters are a host's dream come true. Pick them up from the seafood market the day before or day of your party and shuck. That's it! For a fun presentation, serve with an array of mignonette sauces or savory granitas. Try this recipe.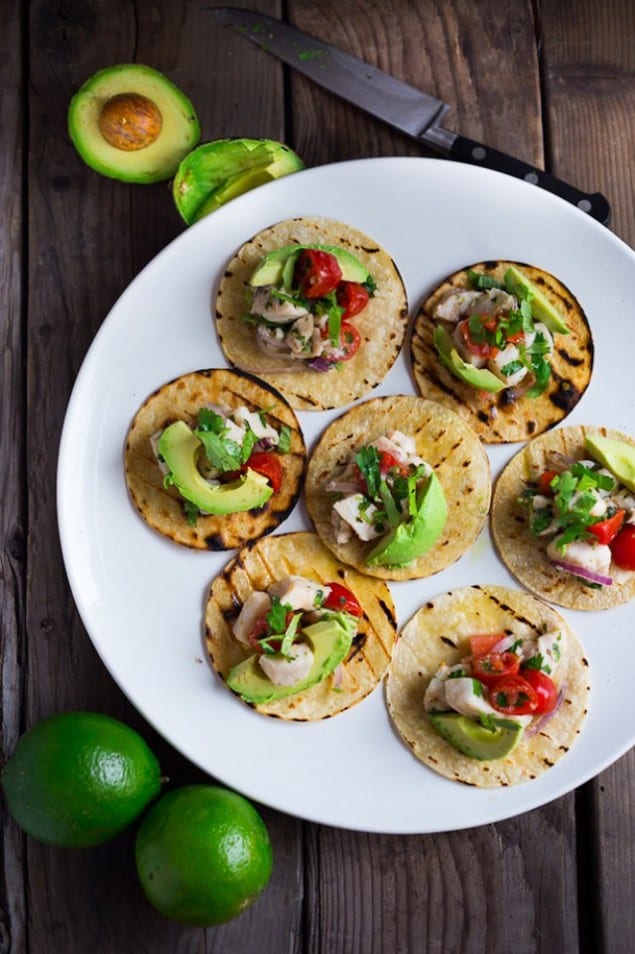 www.feastingathome.com
Ceviche Tostadas
Served as mini lettuce wraps or on top of small tortillas, these ceviche tostadas add fun flair to heavy party foods. Let the Champagne seal the deal with the white fish. See the recipe.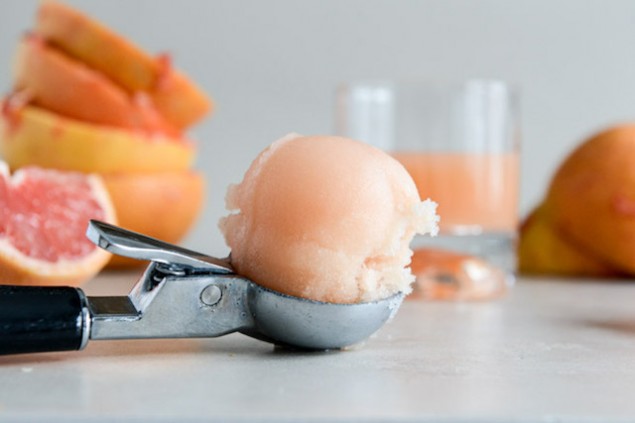 www.howsweeteats.com
Citrus Sorbet Dessert
Matching the citrus notes found in the Champagne, serve a grapefruit sorbet for dessert. To make things easy, scoop the cool treat into simple puff pastry cups for a buttery duo. See the recipe.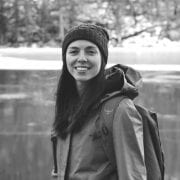 Annelise McAuliffe
Mandatory family outings to the Detroit farmers' market and nightly home-cooked meals cultivated Annelise's respect and curiosity for food. A graduate of The Culinary Institute of America, she spends her free time in New York City recipe testing, eating breakfast all day, and dreaming up international culinary adventures.