Raw or cooked is the question. When it comes to eating oysters, everyone has a preference. For those who like to eat these beautiful bivalves cooked, try this Rockefeller style recipe.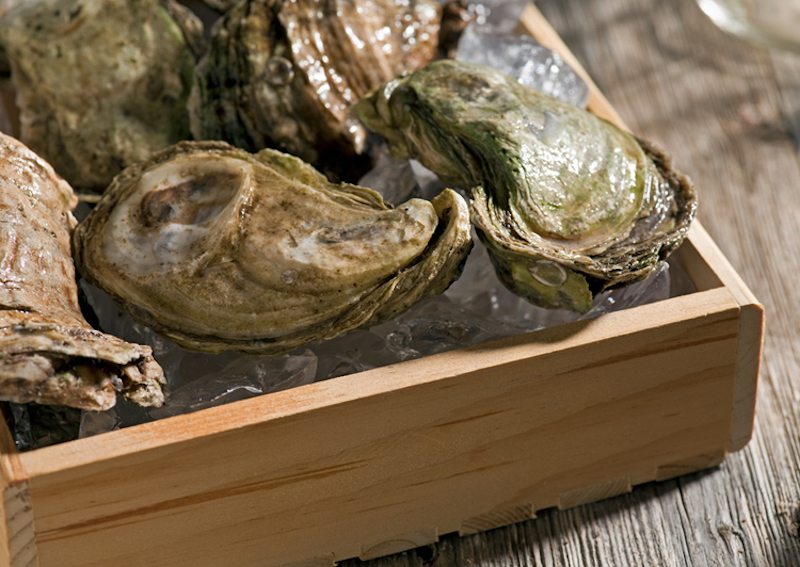 I must have discovered a million different variations in my search for the original recipe for Oysters Rockefeller served at the famous Antoine's Restaurant in New Orleans.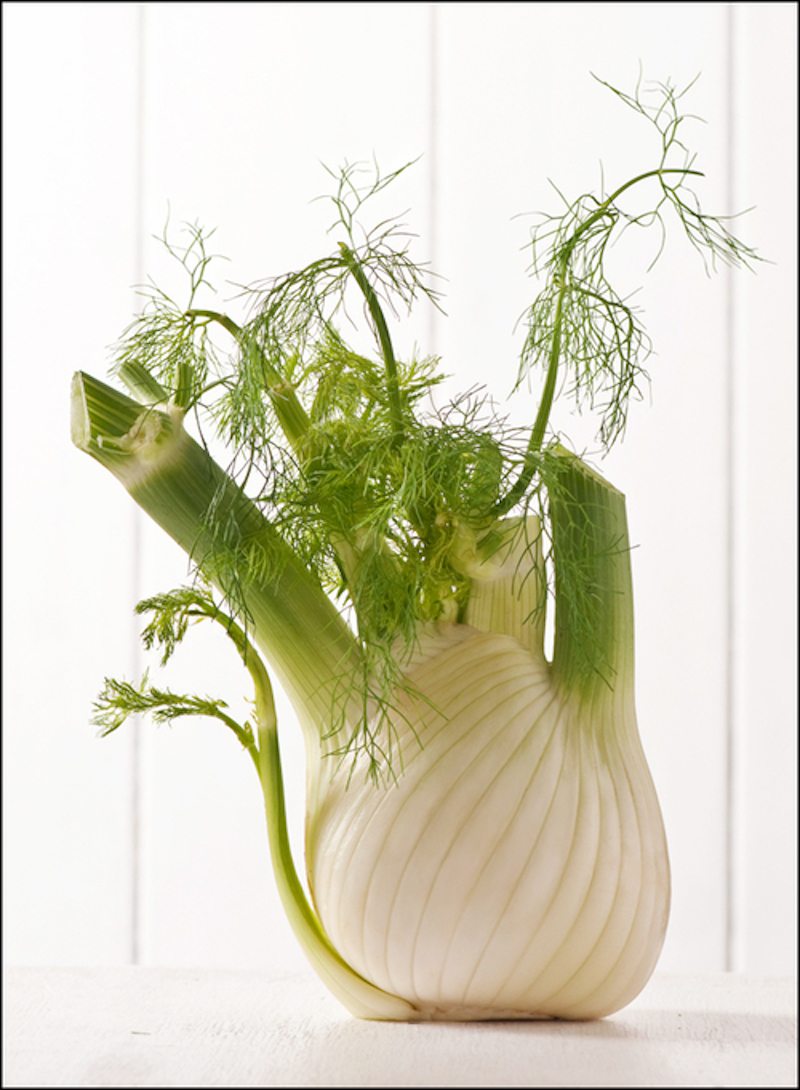 Most were pretty complicated, so I've simplified things and come up with a recipe that mimics the flavours of this classic dish without all the fuss.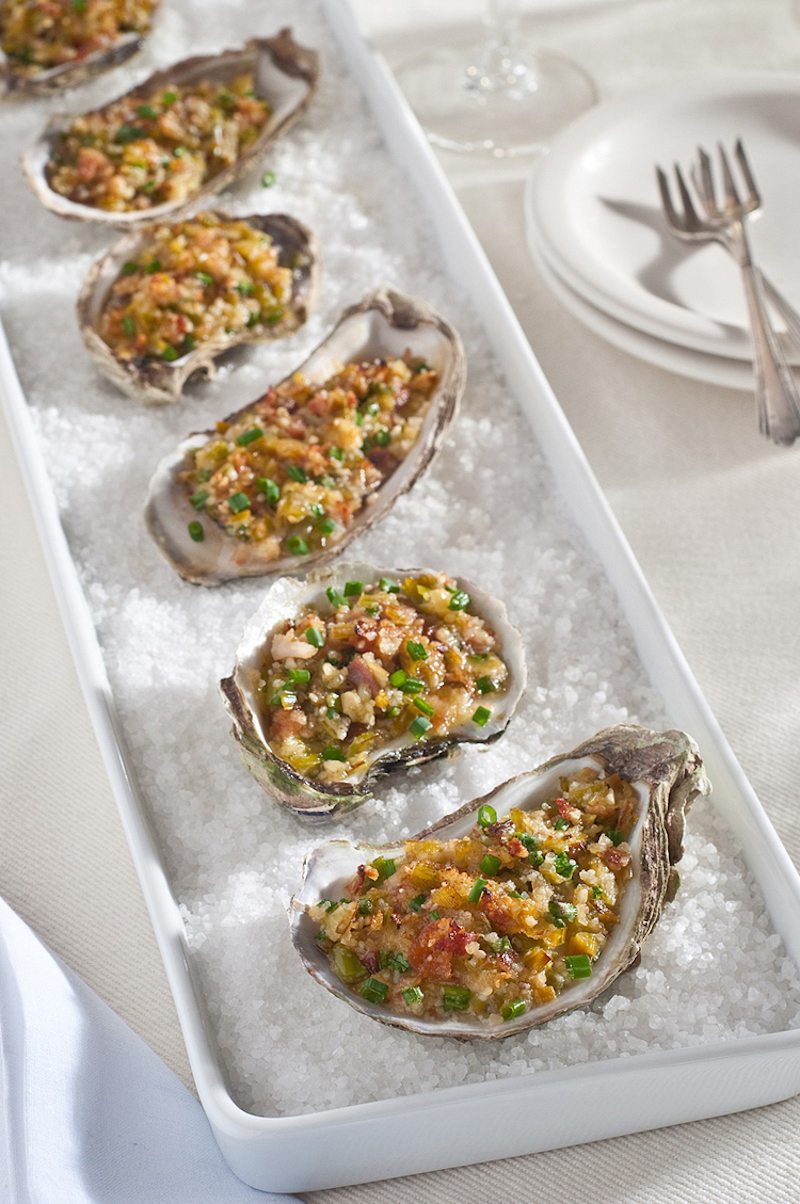 It's a decadent appetizer just for two, enjoy with a glass of bubbly and your favourite someone.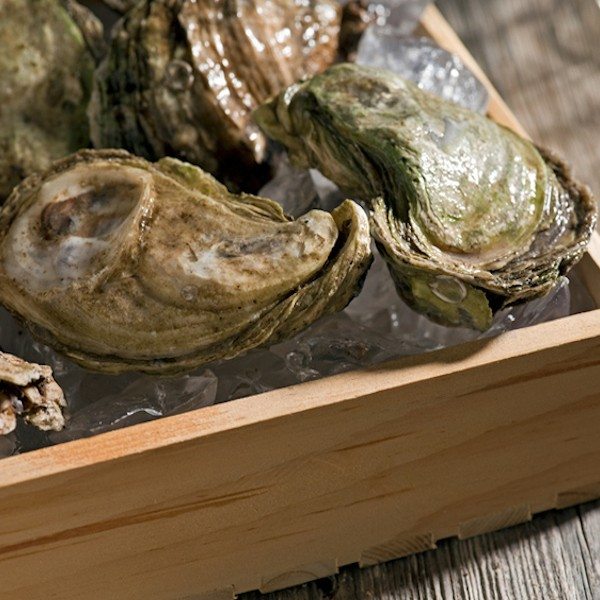 Beth Dunham
Ingredients
1-2

cups

coarse salt - optional*

6

large fresh oysters

1

tablespoon

olive oil

1/2

cup

finely chopped fresh fennel bulb

1

thin slice prosciutto - finely chopped

1/4

cup

white wine

2

tablespoons

dry bread crumbs

1

tablespoon

fresh chives- finely chopped

1/4

teaspoon

ground fennel seed

*the salt is used to hold the oysters shells level while baking

you can also use crumbled up tin foil for the same purpose
Instructions
Preheat the oven to 450F.

In a shallow baking dish, make six small piles of coarse salt.

Shuck the oysters, and discard the flat top shell. Cradle the oyster in its shell in the salt, and prepare the Rokefeller topping.

In a small skillet, over medium-high heat sautée the fennel in the olive oil until softened, about 3-4 minutes.

Add the prosciutto and continue to sautee until the prosciutto is crispy.

Add the white wine and increase the heat to high to deglaze the pan.

Stir constantly until the liquid has reduced by about half.

Remove from the heat, toss in the breadcrumbs, chives, and fennel seed, and stir until everything is combined.

Top each oyster with a heaping tablespoon of the breadcrumb mixture and drizzle with a little olive oil.

Bake until the edges of the oysters start to curl and the topping is lightly browned, about 6-9 minutes depending on the size of your oysters.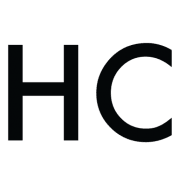 Beth Dunham
Beth is professional food stylist and photographer based in beautiful Halifax, Nova Scotia. Obsessed with all things Italian, Beth illustrates her travel and culinary adventures on her blog with mouthwatering images and delicious recipes.