Devoted to the cuisine of his homeland, Chef Frode Selvaag has cooked the flavors of Norway around the world. With a passion for showcasing their fresh seafood he creates delicious and unforgettably fresh dishes.
By Annelise McAuliffe

Chef Frode Selvaag of Norway is headed to New York City this September to be a part of the Nordic NORTH Festival for a second year in a row. Being immersed in fun, regional food for a whole week is something he lives for. Amidst its busy and every-changing atmosphere, New York has the magical touch of inspiration and that is something Frode cannot wait to be a part of. Discussing food, trends, and taste profiles for days at NORTH with other talented chefs and food enthusiasts is a foodie nerd and chef's dream come true.
Frode was lucky growing up when it came to food. His grandmother created home-cooked meals for weddings, birthdays, and celebrations in his hometown and this inspired Frode to enter the food industry professionally. Not only was she a role model for expressing her passion through food, but she also never cheated. Using the best fish, produce and meats, his grandmother and family alike created the best of local cuisine, using ingredients only from their surrounding area.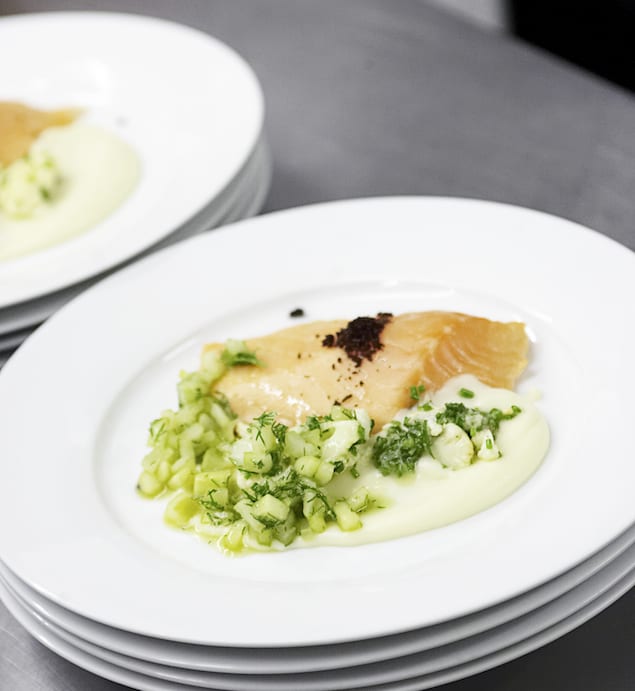 Photo By Signe Birck
Today, Chef Frode carries on his family's strong passion for cooking. As a head chef of a variety of kitchen scenarios around the globe, he has taken those passions and ideas about food to inspire him creatively and help him reach his goal of becoming his own boss. Despite his high status in the food world, Frode has remained humble and true to his roots. He creates dishes to highlight the seafood from the cold, clear fjords of Norway, hoping to help diners appreciate the quality and purity of the area. He strives to make a dish taste exactly like what it is. Even if that means stripping away some of the ingredients to get back to the pure flavor of the original, quality product. With each step Frode Selvaag takes forward, he never forgets to look back at history for a reference. Food traditions are important to cultures and there are reasons they exist, especially when it comes to seafood.
Recognizing fish and our seas as being key elements to the future of food, Chef Frode and Norwegian Seafood Council work with the highest quality of fish to share with their diners. As a participant of NORTH Festival this fall, Chef Frode is excited to share some of his favorite seafood with the people of New York. Until September, he is dreaming of king crabs, Sterling halibut, and the infamous Norwegian salmon and fjord trout. So that you may do more than dream, join him at NORTH September 12th through the 20th.
See Also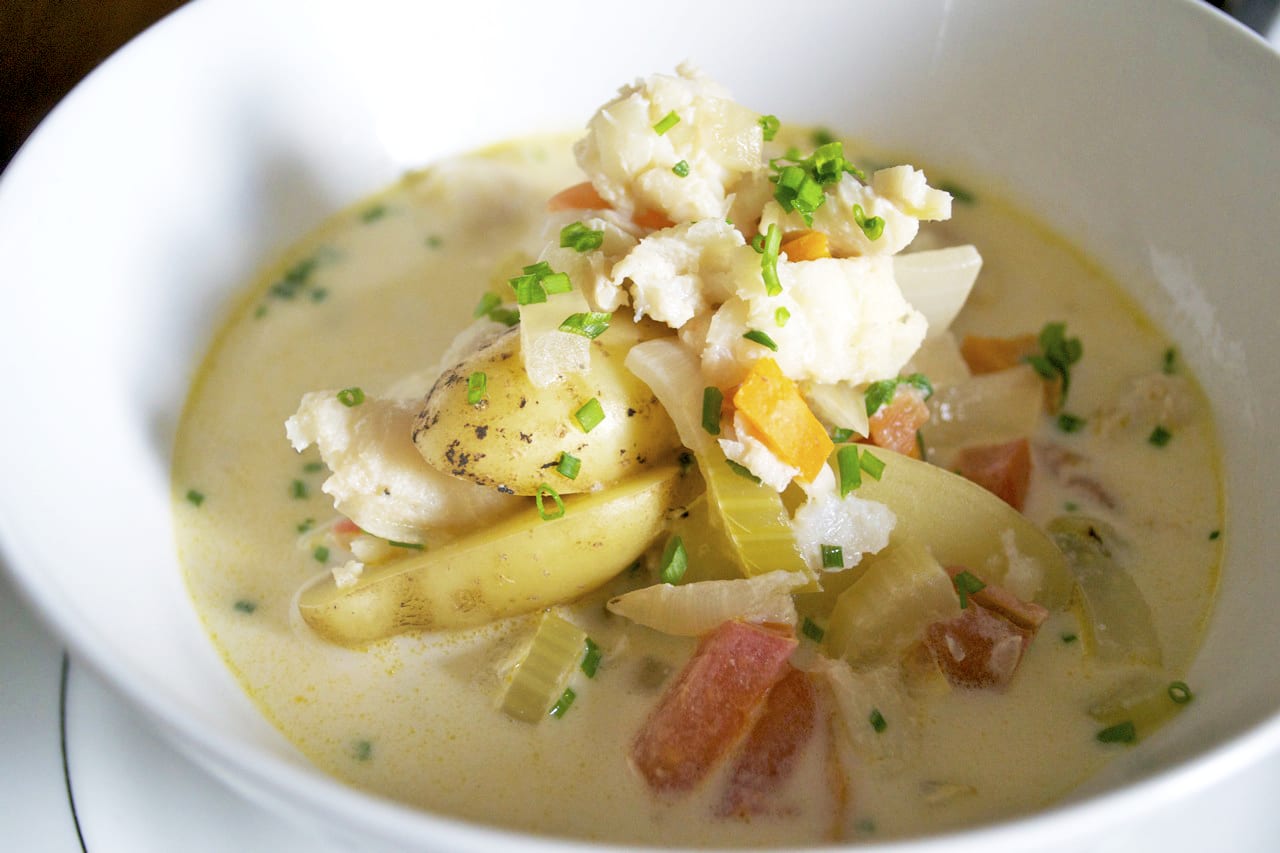 Join Chef Selvaag in a cooking class where you will learn to prepare, cook and serve some of the most amazing fish and seafood available anywhere. Through a set of techniques, you will learn how to truly master seafood cooking – and after the class, your newly acquired skills can be applied to any type of cuisine.
Date – September 14, 2014
Time – 3pm-6pm
Where – International Culinary Center, 462 Broadway, New York – 10013
How – 3 hour Nordic cooking class led by Norwegian Chef Frode Selvaag
Buy your ticket here: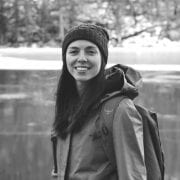 Annelise McAuliffe
Mandatory family outings to the Detroit farmers' market and nightly home-cooked meals cultivated Annelise's respect and curiosity for food. A graduate of The Culinary Institute of America, she spends her free time in New York City recipe testing, eating breakfast all day, and dreaming up international culinary adventures.