A healthy and delicious multicolor salad with wild rocket and tasty dark tiger tomatoes.
By Marta Nadales
I love tomatoes, good tomatoes, tomatoes that smell like a real tomato. Nowadays, it's getting more and more difficult to find organic good quality tomatoes in Spain – yes, in Spain, the land of the Mediterranean diet, the land of delicious fresh vegetables… Ironically sad, isn't it?-  One can find hundreds of beautiful perfect tomatoes that taste… nothing at all. It's so frustrating!
Fortunately, a few months ago I found a tiny shop in my neighborhood selling real smell-and-taste-like tomatoes. The best of all is that you can taste them before you buy them, isn't it great? It's my favourite tomato shop ever.
See Also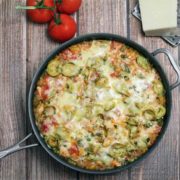 A few days ago I went there and tried some delicious dark tiger tomatoes, so yummy!! Therefore, despite the cold weather these days I decided to treat myself with a multicolor salad so as to eat my beautiful tomatoes. The perfect way to go back to work this 2013 with a smile!

Multicolor Salad with Wild Rocket and Dark Tiger Tomatoes
A healthy and delicious multicolor salad with wild rocket and tasty dark tiger tomatoes.
Ingredients
2 big organic dark tiger tomatoes
100g wild rocket
2 cups multicolor pasta
a can of small artichoke hearts
3 teaspoons dried oregano
For the dressing:
6 tablespoons Spanish extra virgin olive oil
1 teaspoon Old Style Dijon Mustard
4 tablespoons apple vinegar
¼ teaspoon salt
Instructions
Boil the pasta in salty water for 8-10mins until 'al dente'. Drain.
Wash and chop the tomatoes and artichoke hearts.
Wash the wild rocket and dry it with a kitchen towel.
Put all the ingredients in a big bowl and sprinkle the oregano. Mix well.
Prepare the dressing putting the oil, vinegar, mustard and salt in a small jar. Put the lid on and shake well.
Add the dressing to the salad, mix and serve.
Notes
If you like Parmesan cheese you can add a few thin slices over the salad. It's a great combination.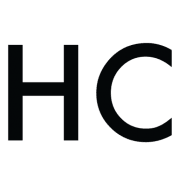 Marta BocaDos
Vocational linguist and passionate foodie, Marta was born in Coruña, a beautiful city bathed by the Atlantic in NorthWest Spain, and soon developed a crush on food. She's lived in different cities by the Atlantic, Mediterranean, and also by the English Channel, which contributed to her notion of the world as a huge multicultural kitchen. Avid reader and passionate traveller, Marta can't imagine her dairy-free life without vegetables, spices, herbs and sea products. Currently living in sea-less Madrid, she claims "I need a mouthful of ocean twice a week!".