Mofo Gasy: Madagascar Pancakes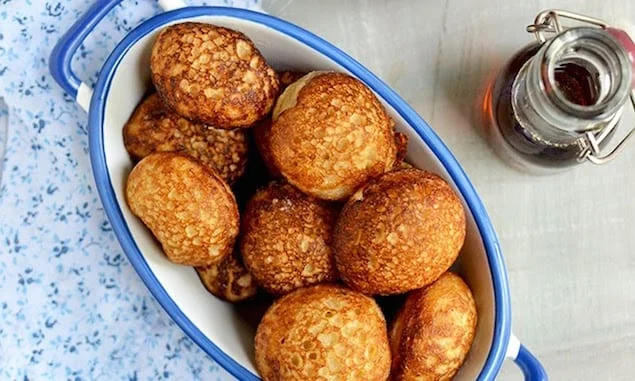 A slightly sweet cake or bread, mofo gasy is served as a breakfast street food with coffee in Madagascar. Think of it like a pancake.
By Pavani Hideout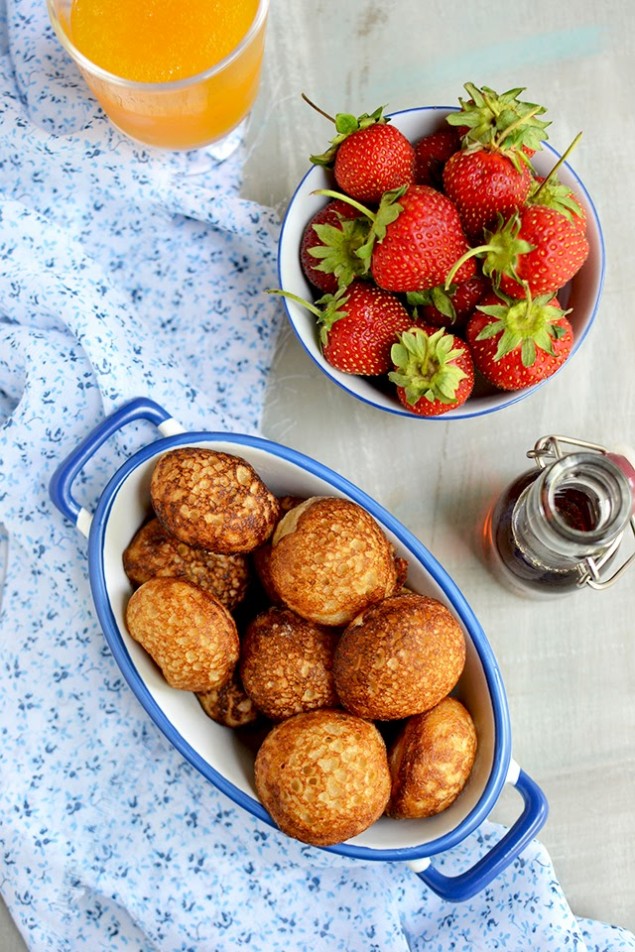 I found this recipe from Madagascar for Mofo gasy, meaning 'Malagasy bread', which is made from a batter of sweetened rice flour poured into greased circular molds and cooked over charcoal. Mofo gasy is a popular street food served for breakfast food and is often eaten with coffee. In the coastal regions this mofo (or bread) is made with coconut milk and is known as mokary.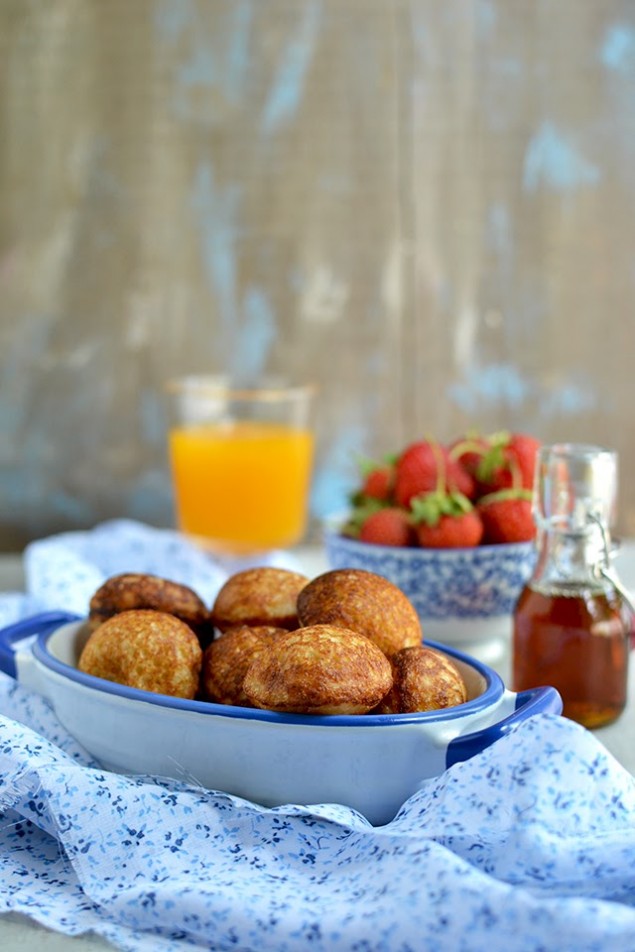 See Also

I followed the recipe from here, almost to the T – except that I used wholewheat pastry flour instead of all purpose flour. These little yeasty breads are crispy on the outside and chewy in the middle. They cook pretty fast, the only time consuming part is waiting for the batter to rise. They are mildly sweet — I served them for breakfast with maple syrup, fruit and juice.

Mofo Gasy: Madagascar Pancakes
A slightly sweet cake or bread, mofo gasy is served as a breakfast street food with coffee in Madagascar. Think of it like a pancake.
Serves:
Makes 15 mofo gasy or pancakes
Ingredients
Whole-wheat pastry Flour - ½ cup (or use all purpose flour)
Cream of Rice or Rice rawa - ¼ cup+2 tbsp
Instant yeast - ½ tsp
Sugar - 2tbsp, divided use
Lukewarm Water - ¾ cup
Condensed Milk - 1½ tsp (optional)
Vanilla extract - ½ tsp
Instructions
In a mixing bowl, combine flour, cream of rice, yeast, 1tsp sugar and water. Mix well, cover the bowl and set aside to rise for 1~2 hours. The more the batter rests, the more chance cream of rice has to soften.
Stir in the remaining sugar, condensed milk (if using) and vanilla extract. Mix to combine. Cover and set aside until the mixture gets frothy, about 30~45 minutes.
Heat an aebleskiver pan on medium heat. Put ¼tsp oil and pour about 1tbsp batter in each well. Cook for 1~2 minutes or until the bottoms get golden brown. Using a fork or a wooden skewer, flip them over and cook on the other side until golden and the inside is cooked through.
Serve hot for breakfast or at room temperature as a snack.
Pavani Hideout
Hello There!! I am a full time mom and a Food blogger. I am a vegetarian and I share my tried and tested vegetarian dishes in my blog 'Cook's Hideout'.