Christmas is less than a week away, and there is little time left to prepare. Thanks to these winter classic pairings with Martini & Rossi wines, you won't sweat too much for any upcoming holiday hosting soirees.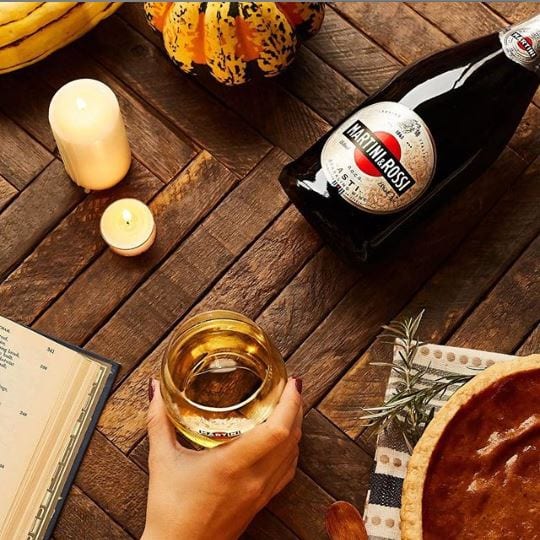 A winter staple, Martini & Rossi Asti DOCG  sparkling white wine is silky and smooth, with grape, melon and peach.  This wine perfectly complements any holiday flaky pastries, tarts and soft cheeses and is perfect for after-dinner toasts. See below for a few pairing recommendations.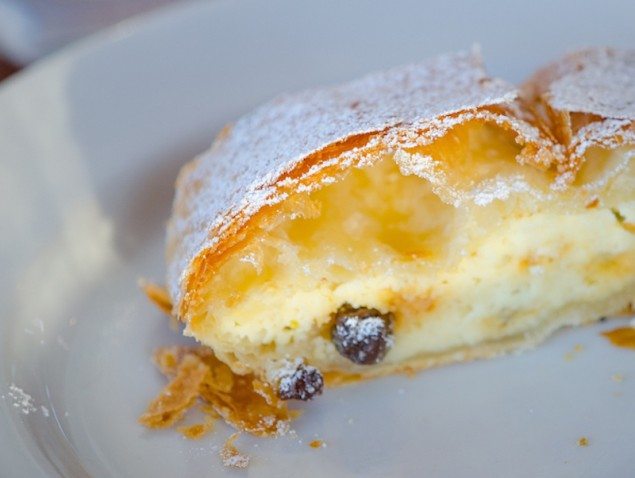 A perfectly sweetened and flavored strudel, optional flavors include a combination of cinnamon, nutmeg spices. – KATHY BECHTEL
French Goat Cheese and Beet Puff Pastry Bites :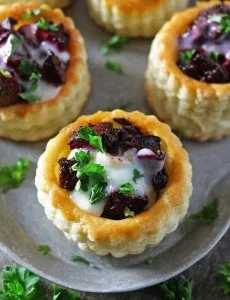 "These French Goat Cheese and Beet Puff Pastry Bites are made with creamy Mothais-sur-Feuille and beets. They're a perfect way to kick off your next gathering" – Shashi Charles
Almond and Apple ShortBread Bars: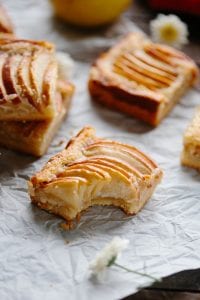 "These Almond and Apple Shortbread Bars are intensely buttery, not too sweet and loaded with apples and almond frangipane. The recipe is almost too easy to be true!" – Nicole Gaffney
Martini & Rossi Prosecco is a refreshingly dry, slightly sparkling wine made from the Prosecco grape, grown exclusively in Italy's fruitful Veneto region. The Italians call it "frizzante" or "light bubbles" because of its softer effervescence and acidity. This wine pairs well with salty sharp cheeses and main courses such as lightly sauced chicken, pasta or fish.
See Also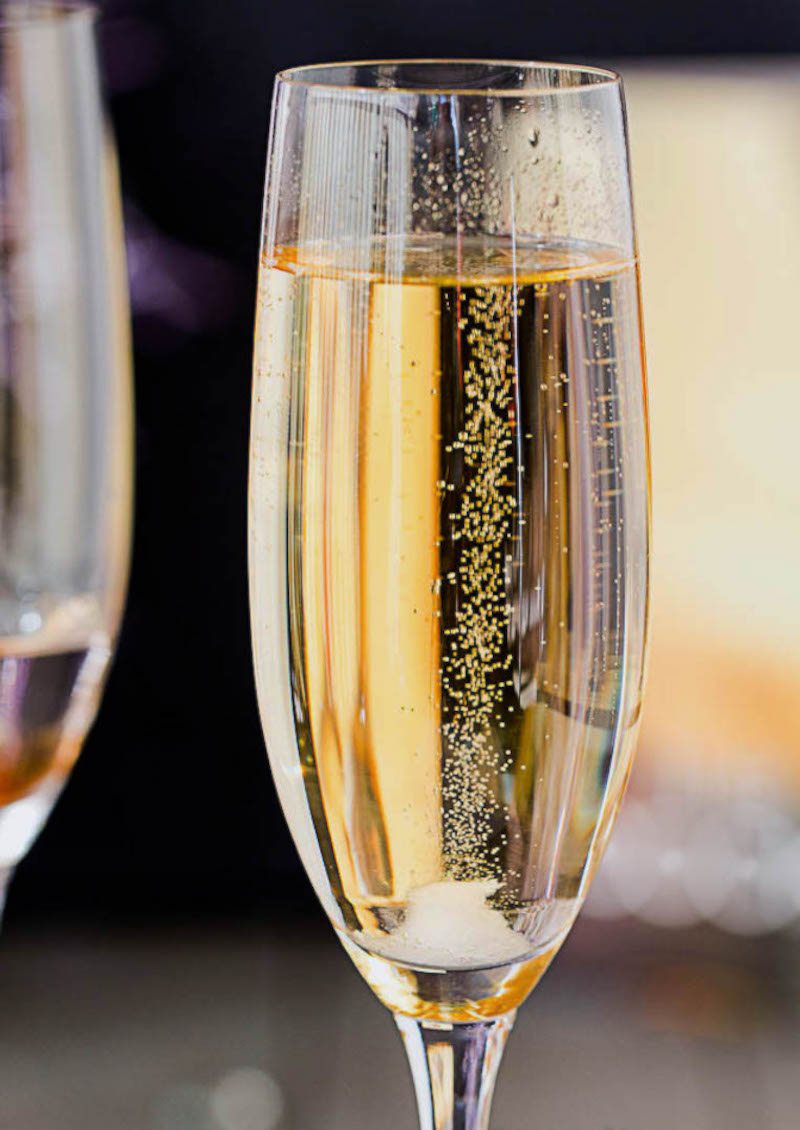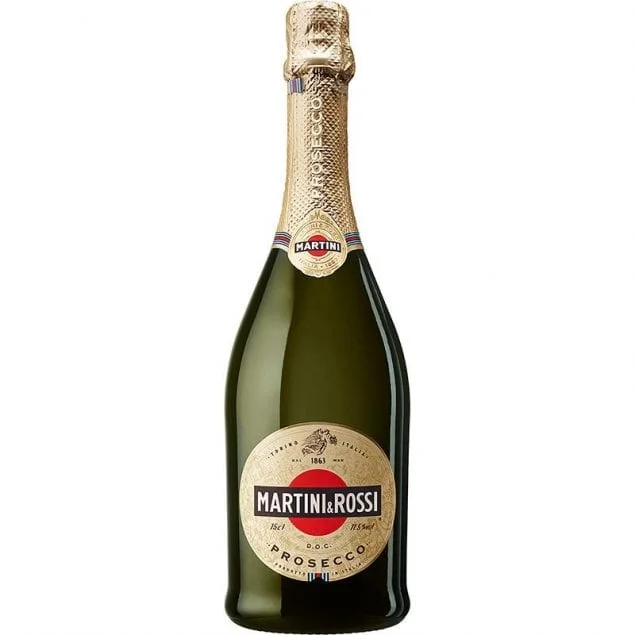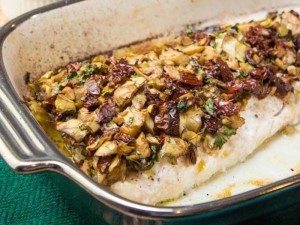 Stun your guests with beautiful baked sea bass, flavored with appetizing mix of artichoke hearts, sun dried tomatoes, and balsamic vinegar. –  Caitlin Sherwood.

Pappardelle with Ricotta and Pork Ragu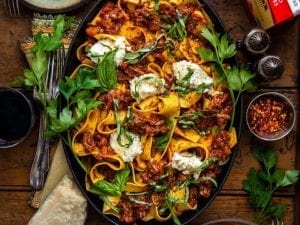 In this recipe, a sauce made from slow-cooked pork, is topped with ricotta, Parmesan cheese and basic leaves, for an especially impressive pasta dinner. – Dennis the Prescott