Keeping your food pantry well-stocked can help you make healthy recipes in a matter of minutes. Try this easy pea and pesto soup on a busy night.
By Jules Clancy
Whether you live in the country, far from a nearby grocery store, or you live in the city with amenities close by, it's important to keep your food pantry well stocked.
Keeping your pantry at the ready for emergencies can mean that even thought you get caught up in works tasks and projects, you can still get a healthy dinner on the table!
In order to get the most of a pantry, don't limit yourself to just the dry goods or store cupboard. I consider any ingredient that will keep for more than a few months as a 'pantry' ingredient. So I include things like parmesan cheese, tofu, or frozen vegetables part of my pantry.
The recipe below is a great 'pantry' recipe to have up your sleeve. It's perfect for nights when you need dinner to be on the table in 10 minutes or less. Frozen peas are seriously one of the best pantry (or freezer) ingredients. I love that they don't require any prep and can actually taste better than fresh peas.
See Also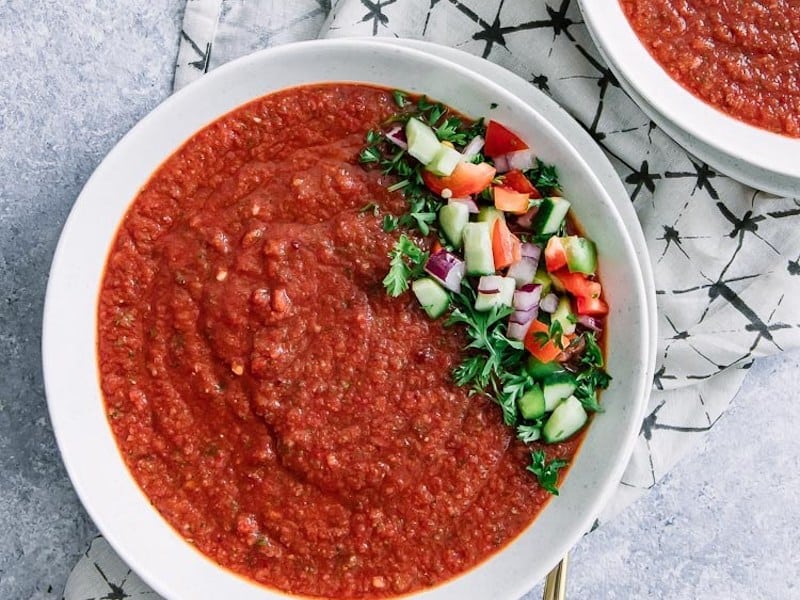 Pea & Pesto Soup Recipe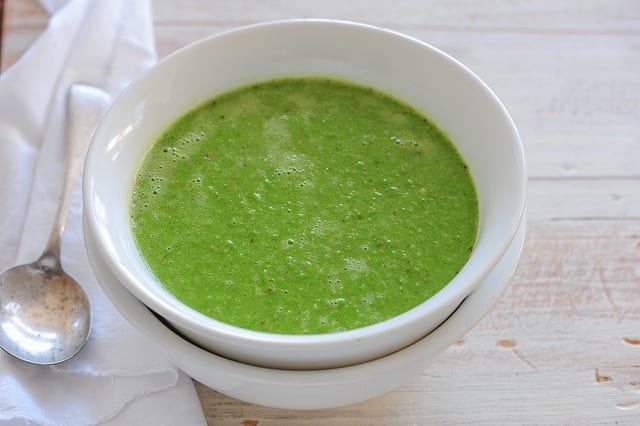 Pea and Pesto Soup
A quick recipe to have up your sleeve for busy nights and nearly empty cupboards.
Ingredients
1lb (500g) frozen peas
2-4 tablespoons pre-made pesto
Salt & Pepper to taste
Instructions
Bring 2½ cups water to the boil in a medium pot.
Add peas and cook for 5 minutes, or until the peas are hot and tender.
Puree with a stick blender. Stir in a little pesto, taste and add more if desired. Season.
Jules Clancy
Jules Clancy is a former Food Scientist turned Author and Simplicity Lover. She only writes recipes with 6-ingredients or less. She lives in Australia blogs about 6-Ingredient Dinners over at Stonesoup.