Loukoumi is the Greek name for Turkish Delight. It is enjoyed throughout Greece, where people make it in their own kitchens or buy it from specialty candy shops.
Loukoumi, aka Turkish Delight, is this bomb candy from the Middle East that's gone international. It's made by simmering a combo of sugar, water, corn starch, and flavors like rosewater or lemon juice until it gets thick and gooey.
The mixture is then poured into a flat pan, left to cool, and then cut into little squares. They get dusted with powdered sugar or cornstarch to keep 'em from sticking together. Loukoumi comes in tons of flavors like rose, lemon, orange, and mint. You can eat it by itself or with some tea or coffee. It's such a sweet and delicious treat that's super easy to love.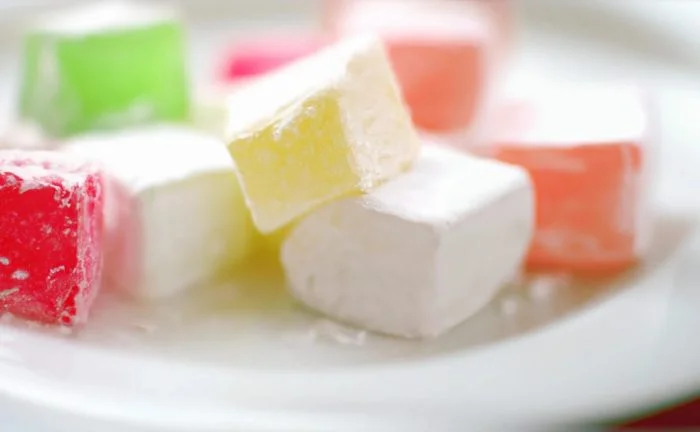 See Also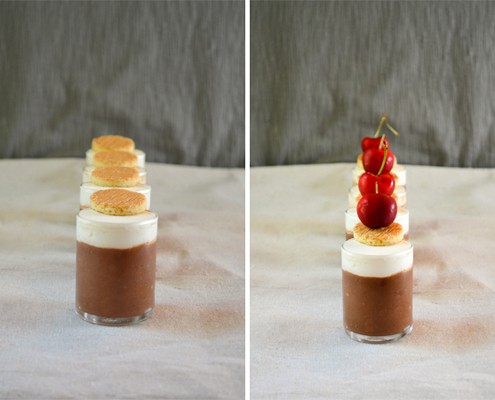 One favorite Loukoumi version of mine can be found at a small family run shop called "Ta Geraneia" named for a small flower with a lovely fragrance. I love their coconut, but they make rose, pistachio and other flavors. The shop is located about an hour from Athens in the town of Loutraki on the Gulf of Cornith. The town and municipality is a delightful mix of beachfront hotels, small inns and villas. It is a favorite of Athenians and those from abroad on holiday because there is so much to explore here including ancient temples, a thermal spa, museums, a sports center, large casino- hotel, water sports, mountaineering, hiking, yachting and enjoying the beaches. And of course the food.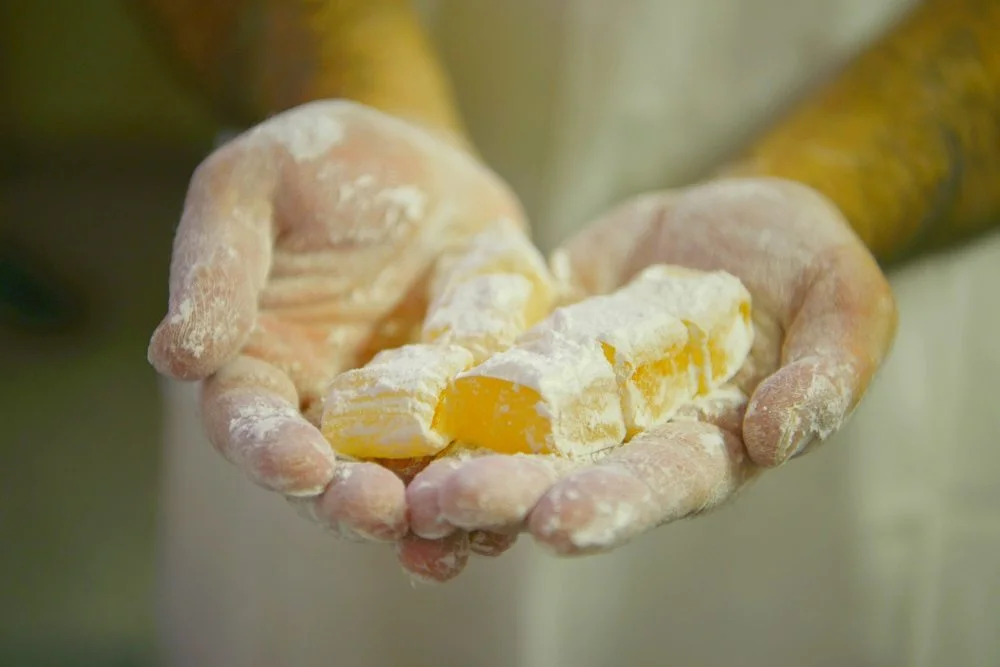 Traditionally enjoyed with a cup of strong coffee, Loukoumi is ever-present in Greek homes and offered to guests who drop by. We have a simple – and delicious – recipe for you to try at home.
---
Step by Step Guide to Making Loukoumi – Greek Turkish Delight
---
Preparation:
Begin by gathering all your ingredients: powdered gelatin, cold and hot water, sugar, an orange for its rind and juice, organic orange food coloring, and optional nuts like pistachio or toasted almonds. Also, prepare confectioner's sugar for the final step.
---
Softening the Gelatin:
In a bowl, sprinkle the powdered gelatin over the cold water. Allow it to sit and soften. This process ensures the gelatin dissolves smoothly in the subsequent steps.
---
Creating the Sugar Syrup:
In a saucepan, combine the sugar and hot water. Heat this mixture until it reaches a boiling point.
Now, add the already softened gelatin to the boiling sugar mixture. Reduce the heat to a gentle simmer and let this combination cook for about 20 minutes.
---
Infusing the Orange Flavor:
Grate the rind of your orange and squeeze out its juice.
Once your sugar and gelatin mixture has simmered for 20 minutes, incorporate the orange juice, rind, and a few drops of orange food coloring. Stir the mixture well, ensuring the colors and flavors are distributed evenly.
---
Setting the Loukoumi:
Before the mixture cools down completely, strain it into a loaf pan. Make sure the pan is large enough that the mixture rests an inch below the pan's lip. This ensures even setting and easy cutting later.
At this stage, if you're using nuts, stir them into the mixture for added texture and flavor.
---
Cooling and Setting:
Place the loaf pan in the fridge and let the mixture chill until it becomes firm.
---
Shaping and Coating:
Once your Loukoumi is set, turn it out onto a clean cutting board.
Using a sharp knife, cut the gelatinous block into one-inch cubes.
Roll each cube in confectioner's sugar to give it that classic Loukoumi finish. If you prefer a lighter coating, you can thin out the confectioner's sugar with a bit of cornstarch.
---
Serving & Storage:
Serve your Loukoumi as a treat with coffee or tea. Store any leftovers in an airtight container to maintain its freshness and prevent it from becoming too sticky.
---
Print

How to Make Loukoumi – Greek Turkish Delight
---
Author:

Honest Cooking

Yield:

12

-

1

4

1

x
Description
Loukoumi is the Greek name for Turkish Delight. It is enjoyed throughout Greece, where people make it in their own kitchens or buy it from specialty candy shops. Learn to make it at home with this simple, but delicious recipe.
---
3 tablespoons

powdered gelatin

1/2

cup

cold water

2

cups

sugar

1/2

cup

hot water

1

orange (grated rind, juice of)
Orange food coloring (organic preferred)
Pistachio nuts or toasted almonds (optional)
Confectioner's sugar
---
Instructions
Soften gelatin in the cold water.
In a sauce pan combine sugar and hot water and heat to boiling.
Add softened gelatin in water, and simmer for 20 minutes.
Add orange juice, rind and coloring.
Stir and cool for handling.
Strain into a loaf pan. Pan should be large enough so that mixture is an inch below lip of the pan.
Stir in nuts, if desired.
Chill until firm in fridge.
Turn out of pan onto a board.
Cut into one inch cubes and roll in confectioner's sugar. You can thin the sugar with cornstarch if desired.
Category:

Candy

Cuisine:

Greek
Michelle M. Winner
Michelle was born with a fork in her hand. As a culinary travel writer and confirmed foodophile she delights in the world-wide discovery of new flavor profiles, spices, salts and herbs. Based in one of the world's foodie meccas; Portland, Oregon, not far from "Pinot Noir Heaven" Michelle shares culinary travel and chef's recipes. Her photography has appeared in Saveur Magazine and she has contributed culinary travel articles to Forbes online, WSJ online, Business Insider, Condé Nast Digital Media, Islands magazine and many others. A confirmed globetrotter, she still keeps her bags packed and fork in hand (well . . . except through airport security.)