Looking to increase your Omega-3 fatty acids? Check out these seafood topped dishes that feature the well-loved salmon and add them to your weekly menu STAT.
Teriyaki Glazed Salmon
Easy Teriyaki Salmon pan-fried to perfection and served with a homemade teriyaki sauce. Serve with rice and veggies to make it a meal. See the recipe.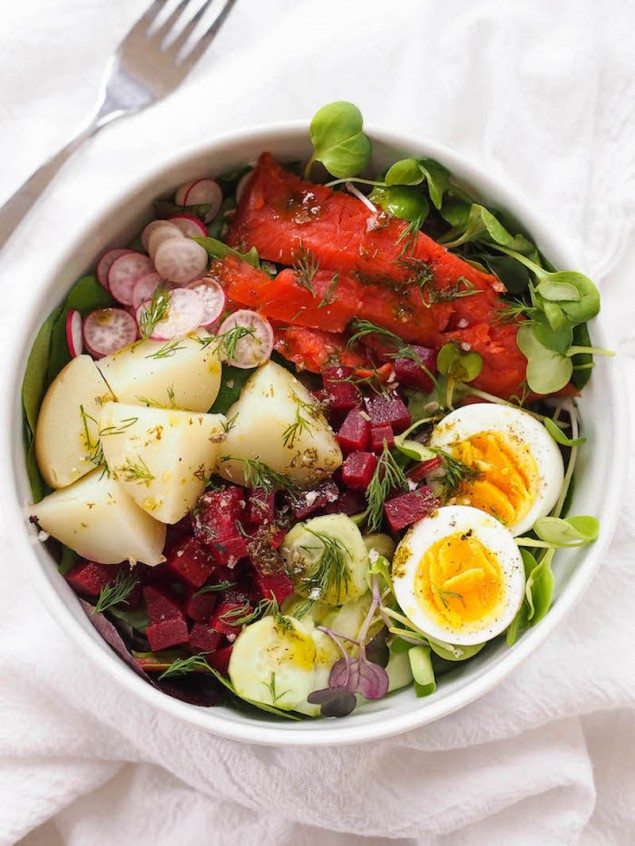 Nordic Salad with Smoked Salmon and Lemon-Dill Dressing
Embrace the Nordic food trend with this Nordic-inspired salad with smoked salmon and dill oil. See the recipe.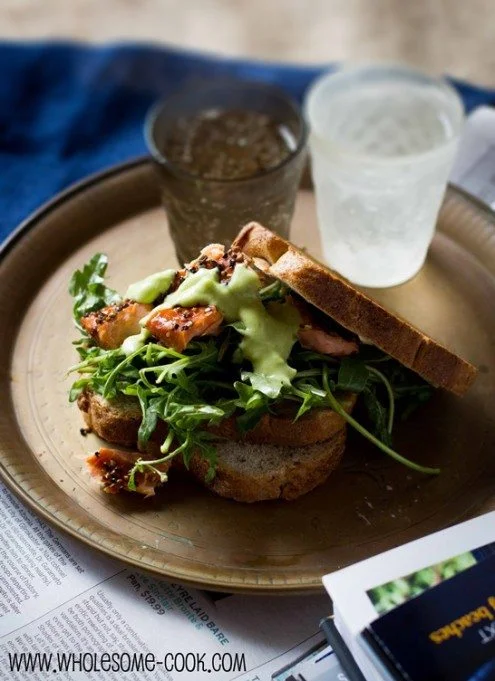 Salmon Salad Sandwich with Avocado Sauce
This salmon, avocado and wasabi sandwich is fresh, a little rustic and it packs a real peppery punch. Make into a sandwich, wrap or enjoy as a salad. See the recipe.
Superfoods Salmon Salad and Champagne Vinaigrette
Whenever you are feeling the need to refresh and reset your menu, add this adaptable superfoods salad to the rotation. See the menu.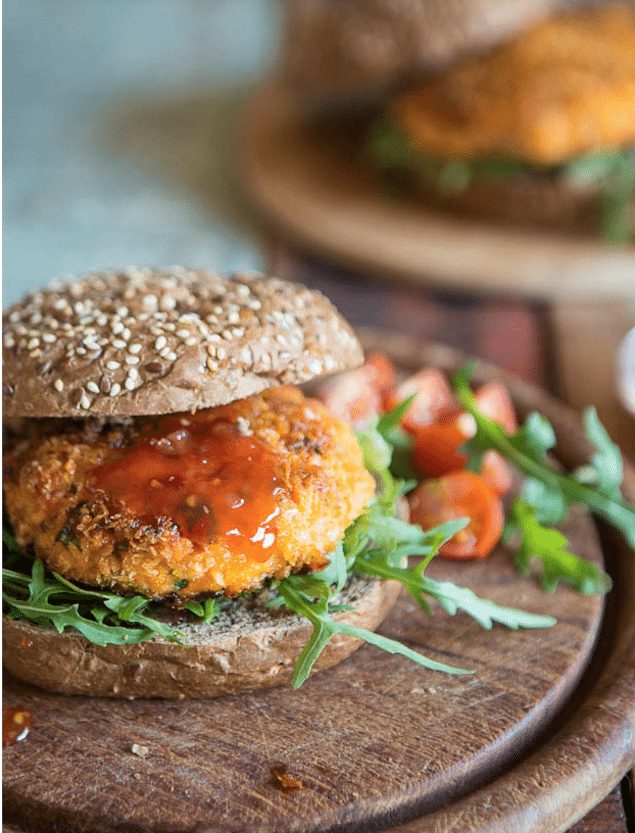 Spicy Crusted Salmon Burger
This burger is fast and deliciously spicy with Thai curry paste. See the recipe.