Rolled up with dark chocolate, cacao nibs, almonds, and oats, these truffles taste like dessert, but actually come packing a punch of nutritious energy.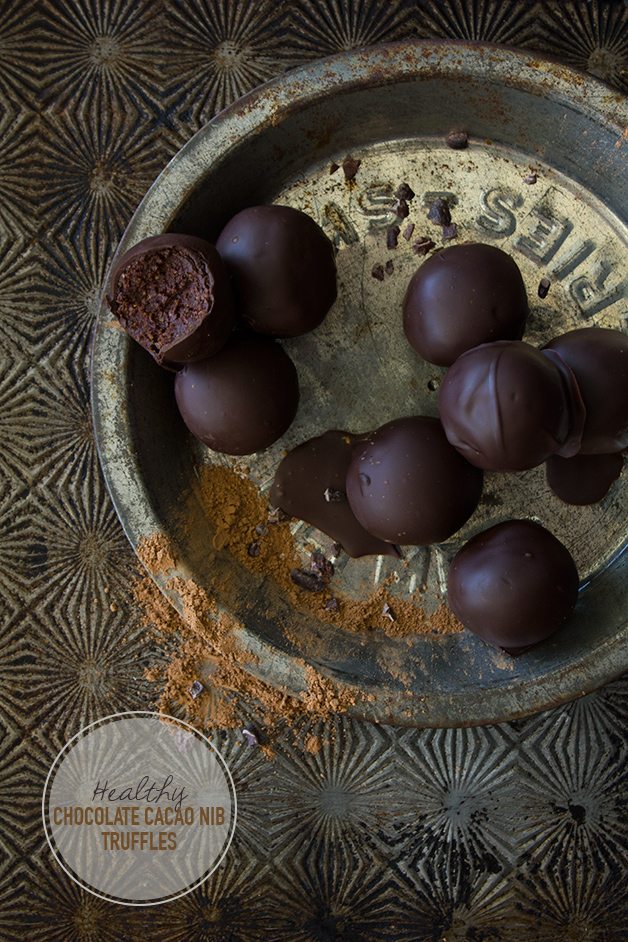 You guys know how much I love healthy excuses for eating chocolate, right? And if you read my blog regularly I'm hoping we totally agree that dark chocolate is less of a dessert than it is a healthy treat. SOOO, following that logic, we can totally mix it up with cocoa powder, cacao nibs, almonds, and oats and call it a mid-day energy snack that also functions as an (almost guilt-free) dessert, can we not? I feel like it's pretty justified.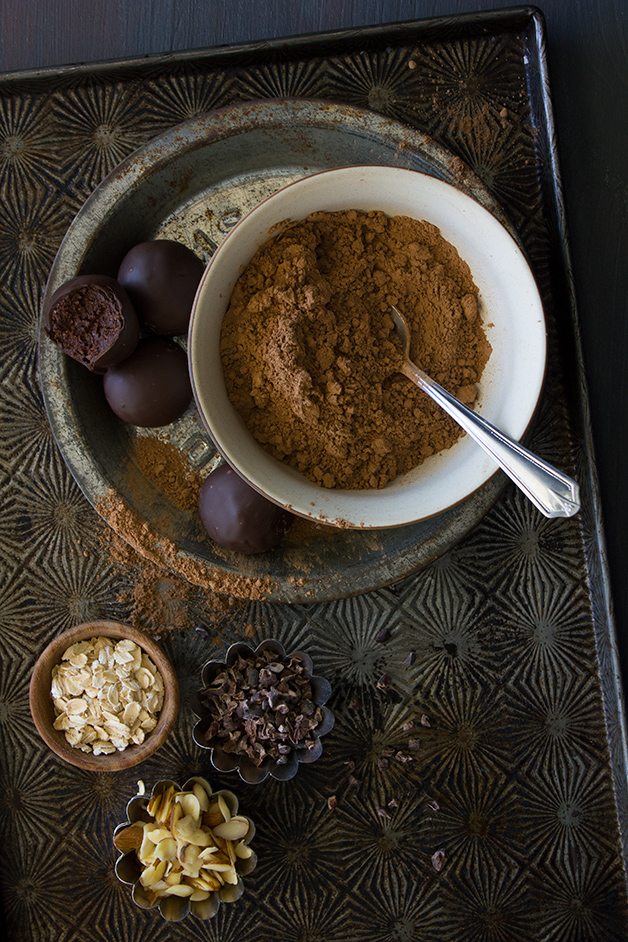 See Also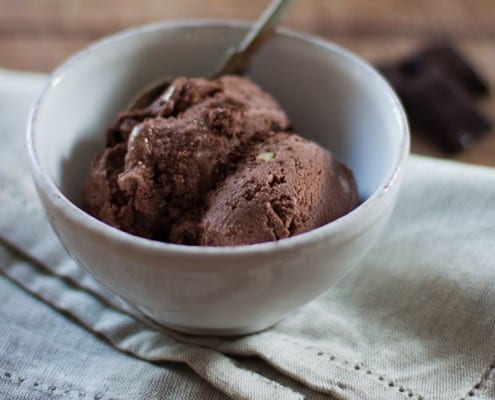 The best part is that literally every single ingredient in these little energy balls/healthy truffles has some sort of nutritional benefit – except maybe the agave, which is used in such a small amount it's negligible. They follow the same concept that's become super popular in the past few years (aka blend dates with nuts/oats/other flavors to make a pasty mixture that will hold together in a bar/ball shape), but with a little bit of an indulgent twist because we're dunking each one in dark chocolate. It makes it slightly less snack and slightly more dessert, all while using whole-food ingredients and remaining gluten-free & vegan: win-win-win. They're not super sweet or rich, but definitely make for a satisfy-your-cravings type treat when the mood strikes. And did I mention they're easy to make? SO easy.
Print
Cacao Nib Energy Truffles
Rolled up with dark chocolate, cacao nibs, almonds, and oats, these truffles taste like dessert, but actually come packing a punch of nutritious energy.
Author:

Alexandra Azary

Yield:

20

truffles

1

x
Category:

Chocolate
6 7/8 ounces

1 1/4 cups pitted & halved medjool dates

5 1/4 ounces

1 1/2 cups sliced almonds, toasted*

2 7/8 ounces

1 cup rolled oats**, toasted*

1 3/4 ounces

1/2 cup cocoa powder

1 teaspoon

espresso powder

1/2 teaspoon

sea salt

2 ounces

1/4 cup coffee or espresso

2 tablespoons

agave syrup

2 tablespoons

vanilla extract

2 1/8 ounces

1/2 cup cacao nibs

8

–

9

ounces bittersweet chocolate (chopped)
Instructions
In a food processor fitted with the steel blade attachment, combine the dates, almonds, oats, cocoa powder, espresso powder, and sea salt and process until well-combined and fine in texture. Add the coffee, agave, and vanilla extract and process in until evenly incorporated and mixture begins clumping together, making sure no liquid has settled on the bottom. Pulse in the cacao nibs until dispersed.
Line a plate or tray with parchment and roll mixture into 1 ounce balls (about the size of ping-pong balls). Refrigerate until slightly firm, about 1 hour.
Melt chocolate in a microwave-safe bowl for 30-second increments, stirring in between, just until smoothly melted. Dip each ball into chocolate with a small spoon or fork, coating completely and letting excess drip off. Gently slide back onto parchment to set. Once all truffles have been dipped, refrigerate until fully set. If desired, use a knife to trim off any excess chocolate around bottom of truffles once set.
Store truffles in an airtight container in the refrigerator.
Notes
*To toast almonds and oats, spread out on a baking sheet and bake at 350ºF for about 10 minutes, until fragrant and turning golden.
**Use gluten-free oats to ensure this recipe is 100% gluten-free.
Alexandra Azary
Alexandra is a self-taught baker and food photographer who shares her creations on her personal blog, Confessions of a Bright-Eyed Baker. She's passionate about food and aims to inspire more people to bake from scratch and get comfortable in the kitchen.