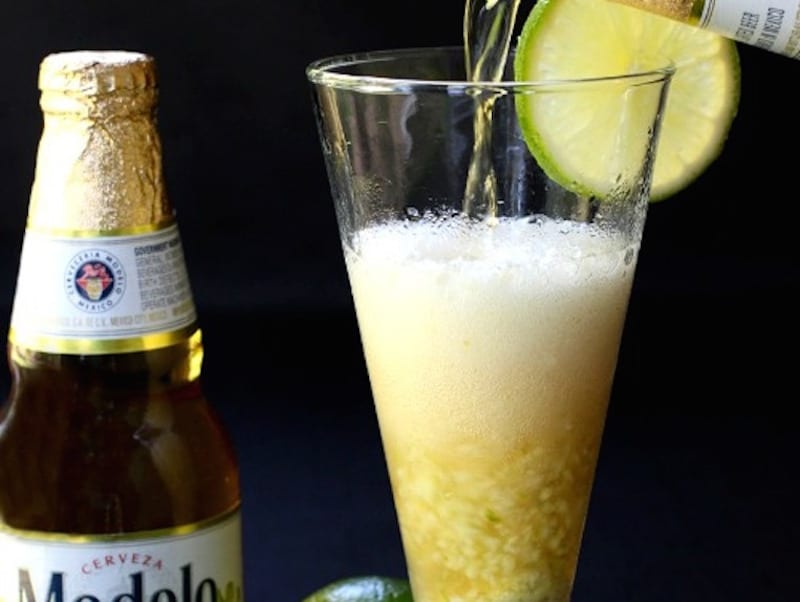 Blended limes, skins and all, bring out the flavor wonderfully in a nice cold cerveza.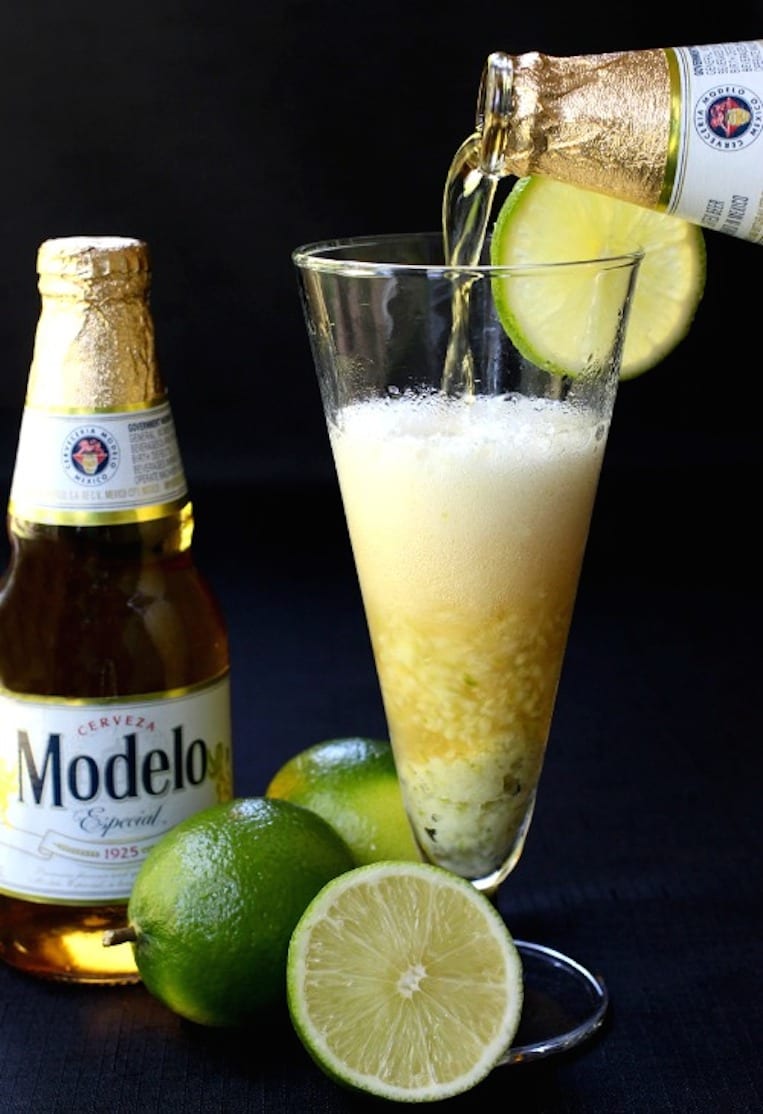 Grab some of you favorite Mexican cerveza and let's get started!
I've been trying out some different beer lately (or as usual) and one that I really like so far is Modelo. It's got a great flavor that can definitely stand up to the tart juice from the the limes – so for this recipe it was the winner.
Wash and quarter up your limes and throw them into your blender.
Skin, seeds and all. Add about 1/4 cup of water to help it along until it's smooth.
Now you have two choices. You can use the puree as is or strain it, pushing it through a strainer so you just have the juice. It's like orange juice, some people like the pulp and some don't -so it's up to you…but we chose the pulp.
Take a spoonful or two of the limeade puree and add it to the bottom of your beer glass.
Top it with your favorite cerveza and drink up.
Repeat.
Repeat.
And repeat again.
There are 6 of them waiting for you in that pack…unless your making these with your wife and then you only get three.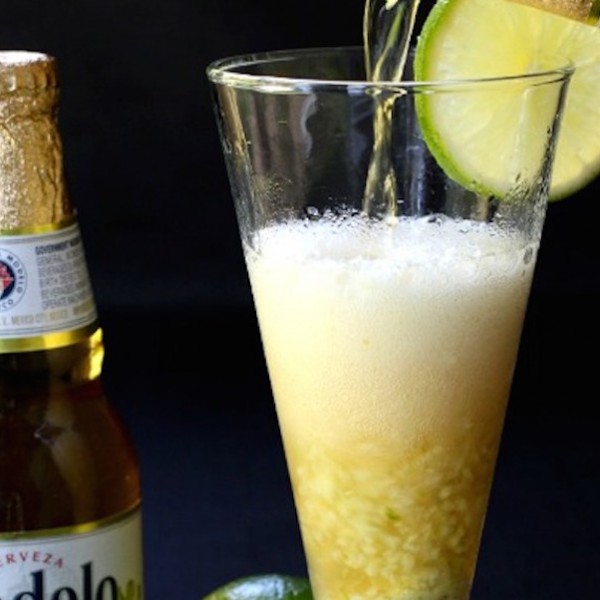 Dan George
Ingredients
6

limes

washed and quartered

1/4

cup

water

2

tablespoons

agave

6

Mexican beers

I used Modelo
Instructions
Take the limes and put them in your blender. Add the water and puree until almost smooth.

Pour the puree into a bowl and stir in the agave. Add a little more or less depending on your tastes.

Take a spoonful or two of the lime puree and add it to the bottom of a pilsner.

Top with one beer.
Dan George
Born and raised in New Jersey, Dan started the web site Mantitlement as a way to learn how to cook for the first time from his wife, Christie. Christie has always been the primary cook in the household and Dan got used to having her three-course, restaurant quality meals for dinner every night. Well, it was time he learned how to do some cooking on his own, and that's how Mantitlement got started. Dan believes that everyone is entitled to having great food and drinks at home...and he can show you how to make them with his collection of recipes!