Everyone loves a juicy ham. Spanish jamón ibérico is sure to kick it up a notch this year. Learn about the story of a unique, traditional breed of ham with complex and elevated flavors.
By Ashley Smith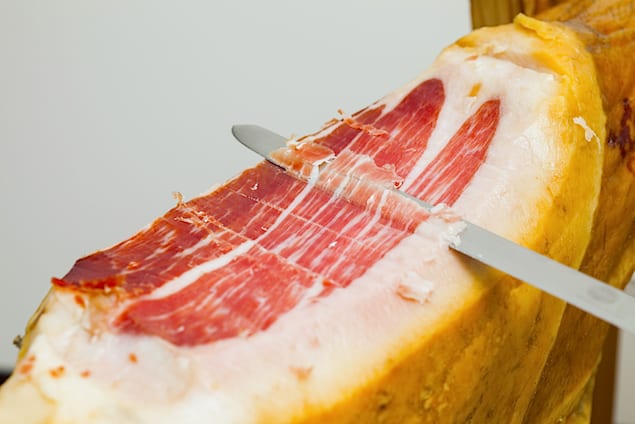 Shutter Stock: Ramon L. Farinos
We were lucky enough to get the scoop about what makes jamón ibérico so special. Distributors such as Hamlovers and La Tienda, are experts on this exquisite cut of meat. First things first, Jamón ibérico is bred from the Iberian pig. These pigs are closely related to a larger breed known as wild Mediterranean boar. Part of what makes this species so unique is that the Iberian pig can only be found in Spain.
So what makes this ham so special? Well, jamón ibérico has incredible health benefits that not many people know about. One of Hamlovers' top distributors, Cinco Jotas, explained why it's so important to maintain a pure gene pool of Iberian pigs. Because they eat mostly acorns–or "bellotas"–their fat is full of oleic acid Omega 9, which is a monounsaturated fat that is involved in regulating metabolism. The meat reduces bad cholesterol in the body and can prevent heart disease. Not only is jamón ibérico beneficial for your body, but the way the pigs are raised preserves the forests they thrive in too. The woods where the animals feed are as large as two thousand acres, and no outsiders are allowed to disturb these areas.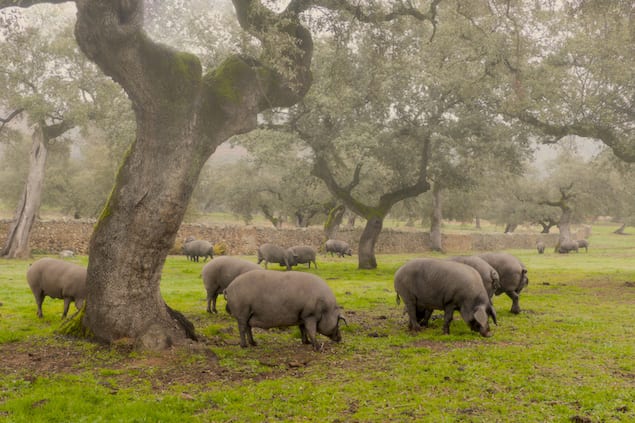 Shutter Stock: Jose Arcos Aguilar

The process of producing jamón ibérico is extraordinary in itself. The acorn-fed pigs are free-range; while they are in the forest, they roam independently and forage. During "montanera," a word that stems from the Spanish term montaña or mountain, the oak trees in the Spanish rainforest (Dehesa) are abundant with acorns as they reach maturation. The pigs enjoy this time the most as they search for the sweetest ones. Montanera is considered the fattening period and lasts from October to March. Once the pigs are about 180 kilos or almost 400 lbs at about two years old, they are ready to be slaughtered. The ham is then immersed in sea salt for one week to a couple of weeks.
Next, they are hung in a curing room for up to five years! A long duration of curing is what truly creates the distinct flavors of this type of ham. While the temperature and humidity are closely monitored, the water and fat begin to melt away. During the curing process, the master piercer–or "maestro jamónero"–verifies if the ham is finished by poking four holes into it. Just by sensing the smell and feel of the meat, a good maestro should be able to confirm it's state. Take a look at how the maestro checks on the meat in this video:
[fve] https://www.youtube.com/watch?v=y3B6AYyGq20 [/fve]
Cinco Jotas

Because this species is so rare, the cost of jamón can be pricey. A pound of jamón ibérico is sold for about $175-$225 in the U.S. If you prefer to buy it in ounces, you can find it for $20-$30 per 1.5-2 oz. But don't worry, because the taste is all you need to convince you that it's so worth it. The acorns contribute to the rich, nutty flavor that you might find in the ham. It is served thinly sliced, which contributes to it's silky texture that dissolves in your mouth. Thanks to the fat that steadily melted when the meat was cured, the ham is full of flavor that shines through (which is attributed to the low amount of salt used in the beginning of the procedure). When it comes to the free-range pigs, they are more muscular because they have to fend for themselves; this results in meat that is a lot leaner than barn-raised pigs.
So you finally got your hands on jamón ibérico. The experts over at Hamlovers, Cinco Jotas, and La Tienda recommend that the ham tastes best when served at room temperature. Try it on a crispy baguette with tomatoes and fresh garlic. To finish it off, sample it with olive oil drizzled over top, manchego cheese on the side, and a nice glass of red wine, chilled sherry, or ice cold beer in hand. You can't go wrong with these combinations!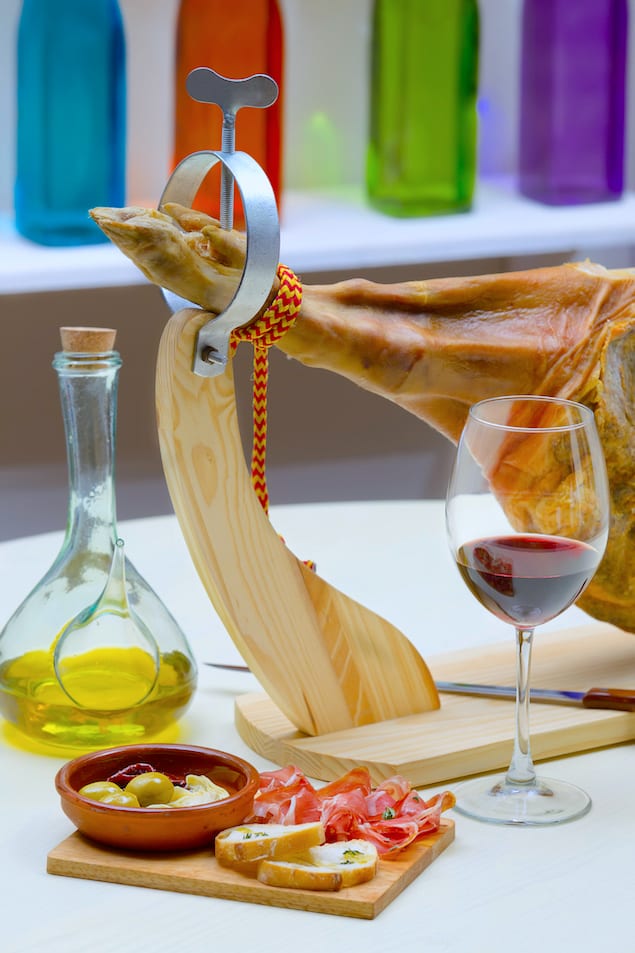 Shutter Stock: Bezikus

You could say the purest form of jamón ibérico is coming from Spain, because the people making it are connected to the meat on a customary level. For example, the producers over at Cinco Jotas "believe in tradition and quality." Their pigs are raised for two years and are cured for three to four more. In 136 years, Cinco Jotas hasn't changed a single part of their routine, and why should they when their meat has remained succulent and delicious? In Jabugo, Spain, the company has had several generations of the same families passing down the original and authentic way to create jamón ibérico. These workers are "true artisians" and partake in a practice that "brings tradition to a full circle."
You can always appreciate a juicy U.S. country ham, but how enjoyable would food be if you didn't try new things? Serve fresh jamón ibérico this year. Order from Hamlovers.com, and you'll get a free chorizo with your purchase! All you have to do is type in "honescooking.com" in the notes field on the order page.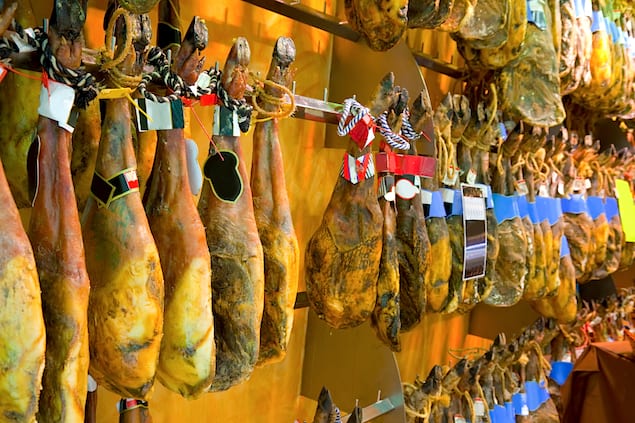 Shutter Stock: Iakov Filimonov
Here's to a new kind of ham in the new year!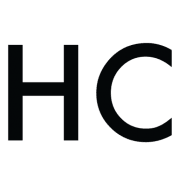 Ashley Smith
Ashley was raised on Guatemalan and West Indian cuisine; both backgrounds are filled with vibrant flavors and spices. Working at a French bakery in the past--and getting introduced to craft beers and cheeses during her time at the University of Vermont--has piqued her interest in experimenting with food.