How To Make Your Own Soy Milk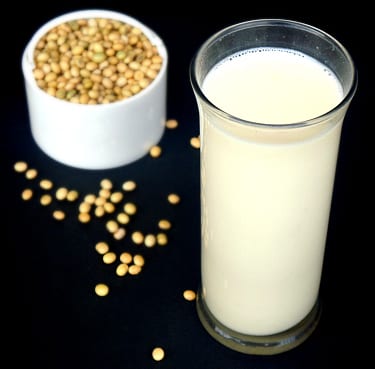 With just three ingredients and very little active time you can make your own soy milk at home.
By Shannon Lim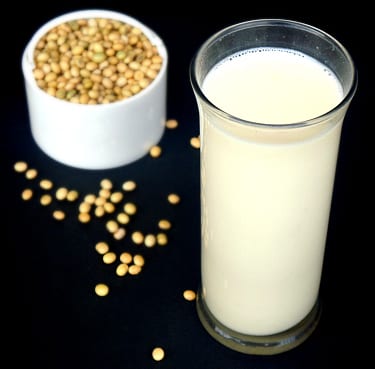 How To Make Your Own Soy Milk
With just three ingredients and very little active time you can make your own soy milk at home.
Ingredients
150g Organic Soy Beans
1.5 liter Water
Sugar to taste (Brown or Rock Sugar)
Instructions
Soak the soybeans overnight. Rinse and drain well. (Remove soybean skin for gout sufferers)
Blend/puree soybeans with water until it become a smooth blend.
Pour the blended soybeans into a muslin cloth over a pot, and squeeze the milk out. Retain the okara (soybean pulp) for other cooking & baking.
Bring soy milk to a boil. Screw pine leaves (pandan leaves) can be added for extra fragrant taste. Simmer for about 5 minutes, stirring constantly to prevent a layer of skin from forming on the surface. If left alone, the milk might boil over.
Add sugar to taste. Serve warm or chilled.
Shannon Lim-de Rooy
Shannon's kitchen is her playground and creative outlet, where she loves to experiment with recipes. As a Malaysian, her food influences are mainly Malay, Chinese and Indian cuisine but her curiousity in other culture lead to cross cultural cooking. On her blog JustAsDelish.com, she pursue her mission in creating healthy and delish food.