Making a batch of quinoa at the start of the week will allow you save time and have access to this amazing Super Food through out the week.
By Jackie Dodd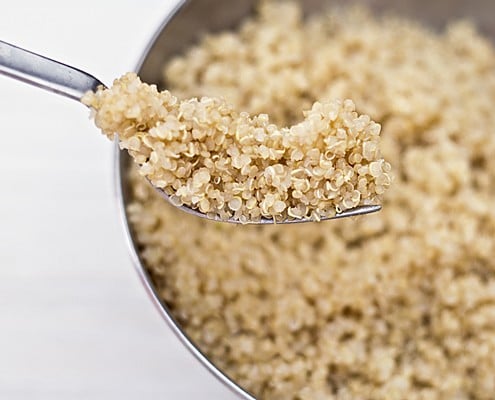 Quinoa is becoming vastly more popular in North American cooking, due in no small part to the long list of nutrients pact into this small grain relative. Along with a dose of fiber, healthy fat, and iron, it's also a complete protein, which means it packs all of the essential amino acids your body needs to build muscle. This little guy, (pronounced Keen-Wa, in case you were too shy to ask) is also credited with preventing chronic migraine headaches, assisting in rebuilding torn or damaged tissues, reducing hypertension and lowering the risk of heart attacks. Pretty spectacular for a food that is both easy to make and tasty.
Making a batch of quinoa at the start of the week will allow you save time and have access to this amazing Super Food through out the week. Although this is an easy food to cook, there are often complaints of quinoa becoming mushy while cooking.There are a few basic cooking steps that, in most cases, are inexplicably left off the package directions. However, following these simple Quinoa Rules will give you light, fluffy, nutritious quinoa every time.
HOW TO:
Put 2 cups of quinoa in a bowl that will hold at least 6 cups.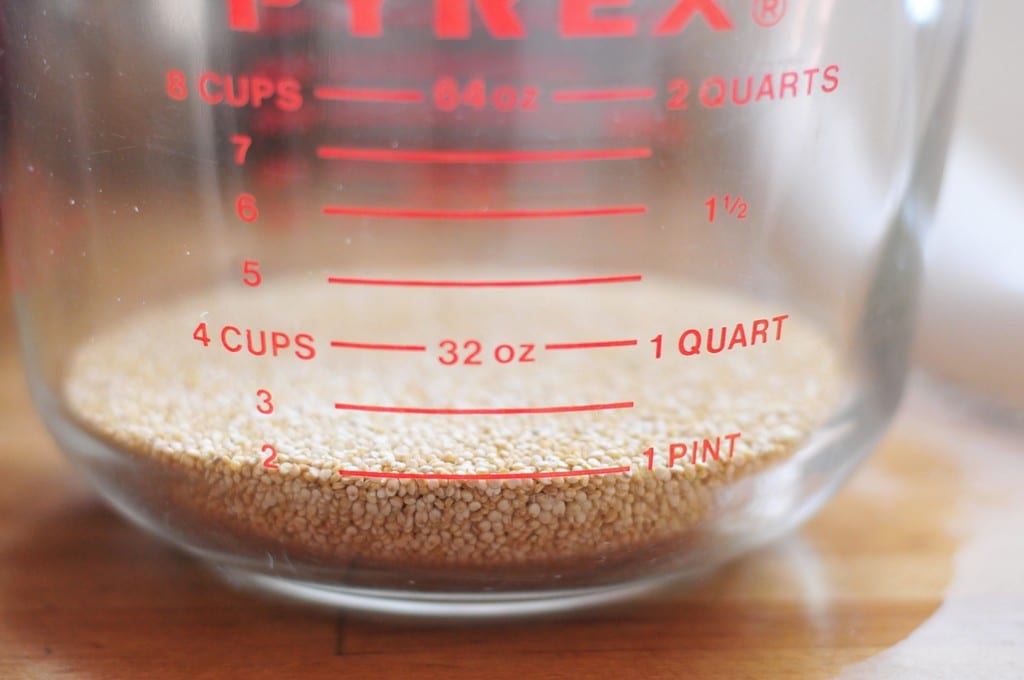 Cover the quinoa with cold water, rinsing it thoroughly.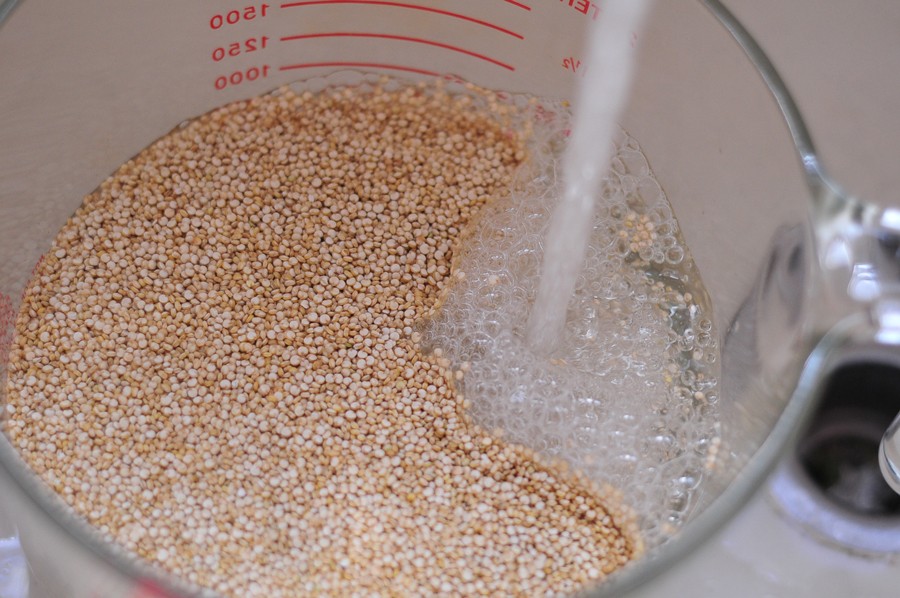 Then drain through a fine mesh strainer.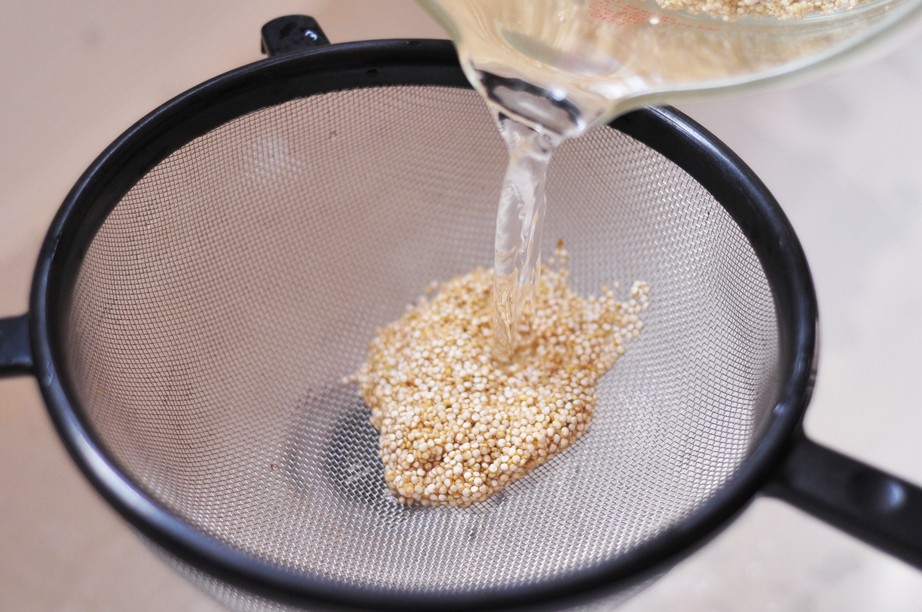 Allow to drain and dry for 20 minutes to remove all the water. Skipping this step will lead to mushy grains.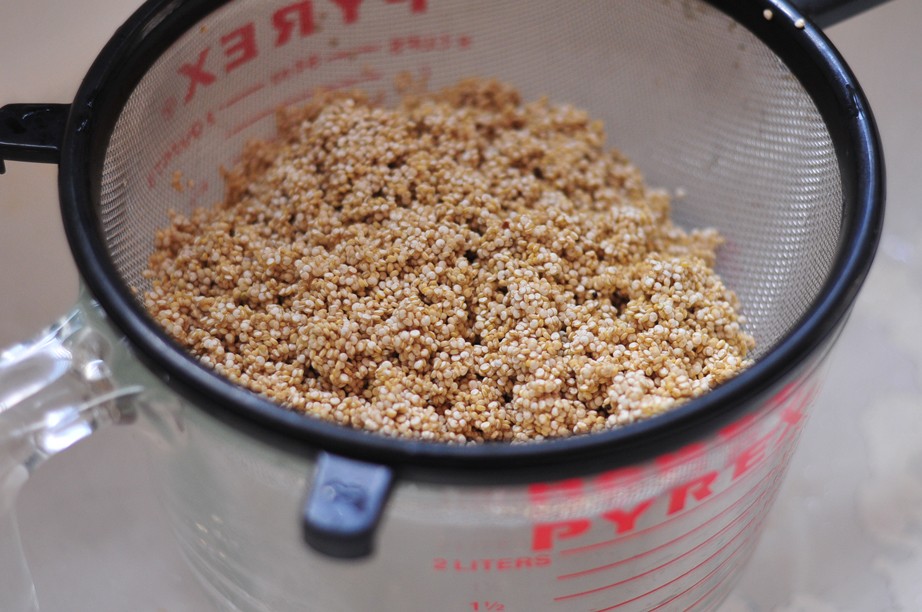 Once your quinoa has dried, toast in a dry pan until you can smell the nutty flavor that has now been brought out in your quinoa, about 5 minutes. This also removes any additional water that may have been left behind by the rinse.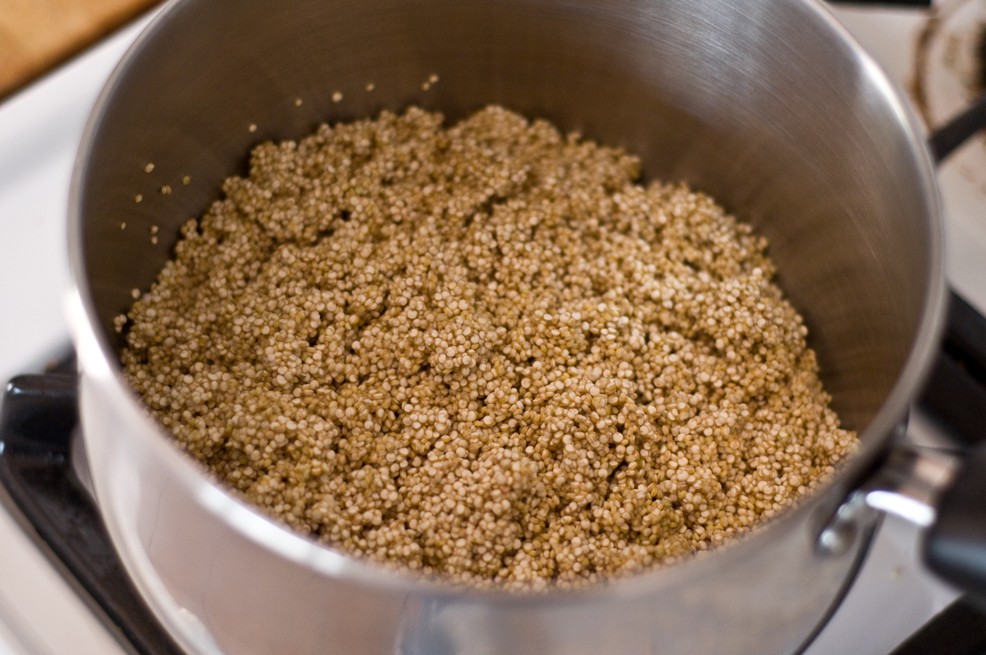 Remove the quinoa from the pan, set aside.
Cooking quinoa with the same liquid to grain ratio as rice is the biggest culprit in battle for fluffy quinoa. It's just too much water, and will leave you with mush. Cook instead with a 1.5 parts grain to 2 parts liquid ratio.  For the purposes of this post, that would be 2 cups quinoa to 3 cups liquid.
As for the liquid, you can use broth, vegetable juice, water, or any combination of those to achieve to taste you want. I use at least half broth most often, but for the sake of simplicity, I used water for this post.
Bring 3 cups of water to a rapid boil in sauce pan.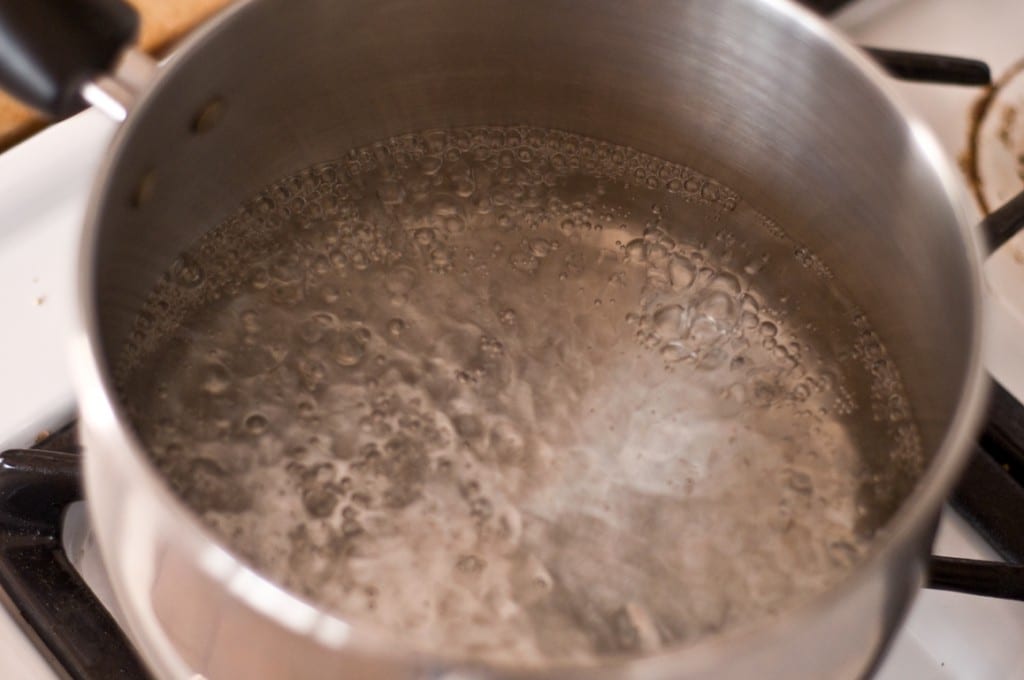 Then add your toasted quinoa and cover the lid with a slight vent, allowing the steam to escape.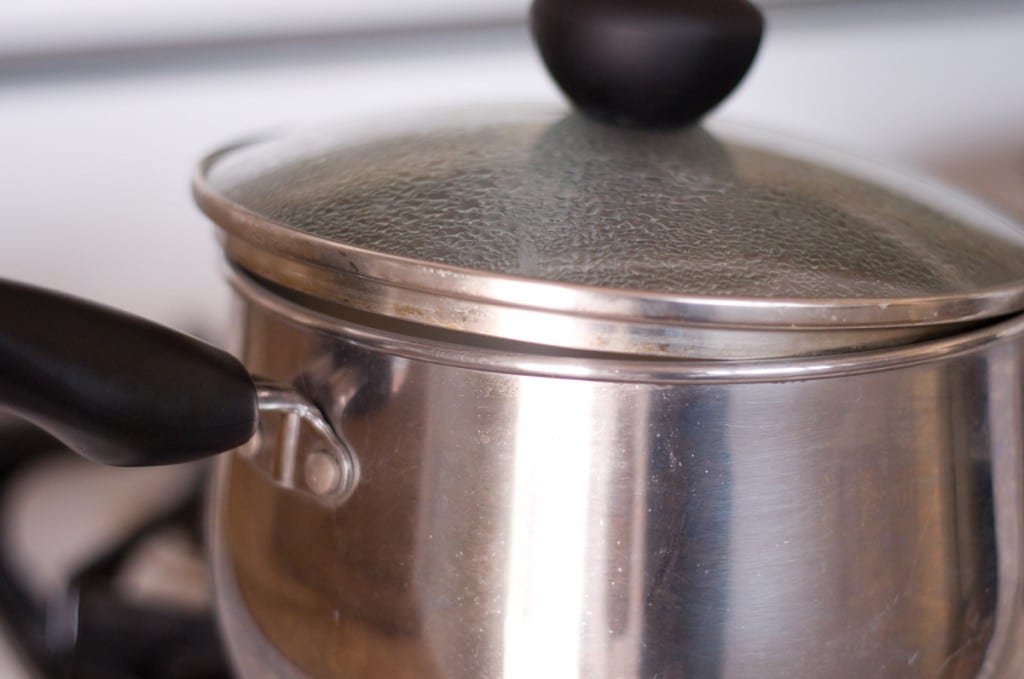 Reduce your heat to a medium-low, to maintain a strong simmer.
Cook for 16 minutes or until all of the water is gone.  Remove from heat and remove the lid.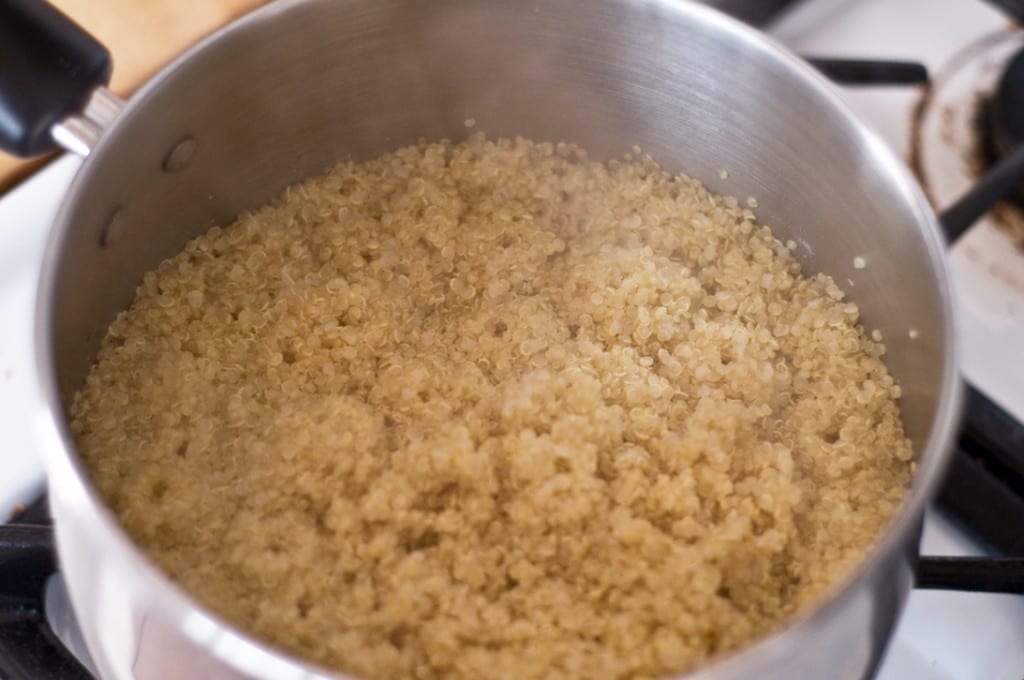 Allow to cool and rest for ten minutes and then fluff with a fork.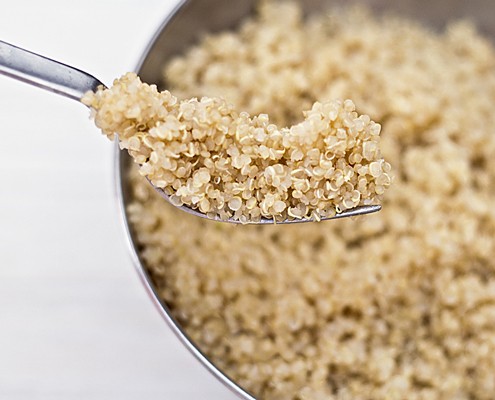 Jackie Dodd
Jackie Dodd is a California based food blogger who's passion for local ingredients began during her years growing up on farm in Eastern Washington surrounded by apple orchards and peach trees. She is now happy to focus on California produce, and has a passion for baking. Along with her websites, www.domesticfits.com and www.thebeeroness.com, she also writes a column for the Glendale Examiner.