Sausages are the street food of Denmark, and every year the most ambitious sausage stands and several of the country's top chefs participate in a tournament of how to either make the best classical, Danish hotdog, or how to make the most creative and delicious gourmet hot dog.
By NORTH Festival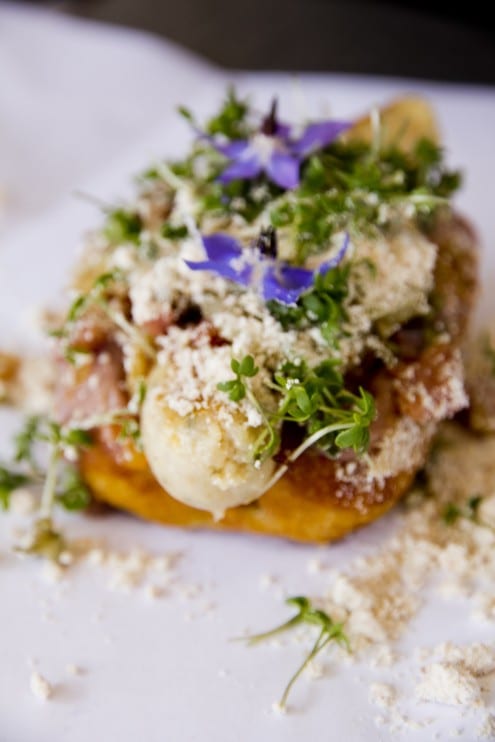 The winner in the gourmet-section of the tournament, Paul Cunningham, made a deceptional hot dog, looking very much like a menial and ordinary cheap hot dog. But once you bit into it, it turned out to be a dessert hot dog: The bread being a doughnut powdered with lemon sugar, the sausage being made of caramel ice cream, the mustard being lemon curd, and the ketchup made of raspberry preserve. Among other participants was one of only two Michelin starred Asian restaurants outside of Asia, Kiin Kiin, and Cunninghams arch rival in the hot dog championships and king of fine dining in Aarhus, the second largest city of Denmark, Wassim Hallal. Until this year, they had both won the tournament twice. But with this victory, Cunningham seems to have established a dynasty dominating the tournament with a total of three victories. "We have great fun with it. My entire restaurant participates. And it's so nice once in a while to get out of the stray jacket that fine dining sometimes can be. The hot dog tournament is a great way of getting top chefs to make something for a greater audience, showing that we're not about caviar and obscure foods" says Paul Cunningham.
Saving the Hot Dogs in Denmark
The Hot Dog Championship took place at the annual food festival – FOOD – in the Danish city of Aarhus, a three hours drive outside Copenhagen. The man behind the national Danish hot dog championships is Ole Troelso, food editor at the largest Danish business daily Børsen, who also sponsors the event. His ambition was to save the mobile Danish sausage-stands, that was the only and the original vendors of Danish street food. "Once there was 800 sausage-stands selling hotdogs in Denmark. Now we're down to around 100. There are more sushi shops in Copenhagen than sausage stands. And I thought many were serving a terrible product, so in a way, you can understand why the sausage was in decline. Nobody was serving great hot dogs anymore. We promote those who are showing dedication to sausage, many are now making the sausages themselves", Ole says, explaining, that he wanted to throw a little glamour and ambition on hot dog. "So I asked the top chefs to participate in a hot dog competition. Today it's a laugh, chefs like Paul Cunningham and Wassim Hallal come with their whole restaurants and families and we have a great time. We collect quite a bit for charity. And I think we have shown that hot dogs can be a great thing, a delicacy. And sausages are something to cherish." He says.
Cherish the sausage and learn how to make one at the "Wild Game Cooking Class" Saturday, Otober 5th during NORTH festival in New York.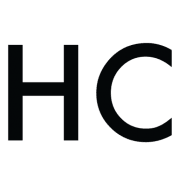 NORTH Festival
NORTH is the first ever Nordic Food Festival to be held in New York City. At NORTH, you will have the chance to taste the food from some of the most famous Nordic chefs, learn how to cook Nordic specialities and be inspired by master classes featuring the best of what the Nordic region has to offer.