PARTNER POST: Check out these easy entertaining tips for all your summer activities complete with charcuterie and pâté. This is a sponsored post in collaboration with Les Trois Petits Cochons.
Here's how to easily host a backyard rosé party complete with a delicious charcuterie board.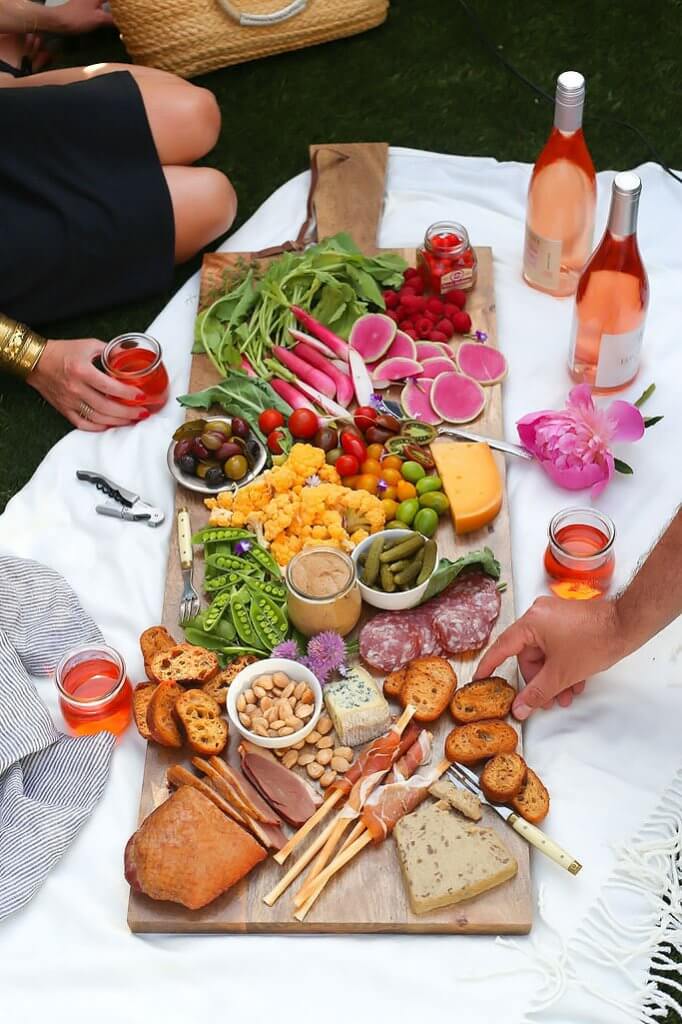 It's the best time of the year – The sun is shining, the temperatures have warmed up and the new vintage of Rosé has arrived! Three perfect reasons that you need to host a Rosé wine tasting party this summer!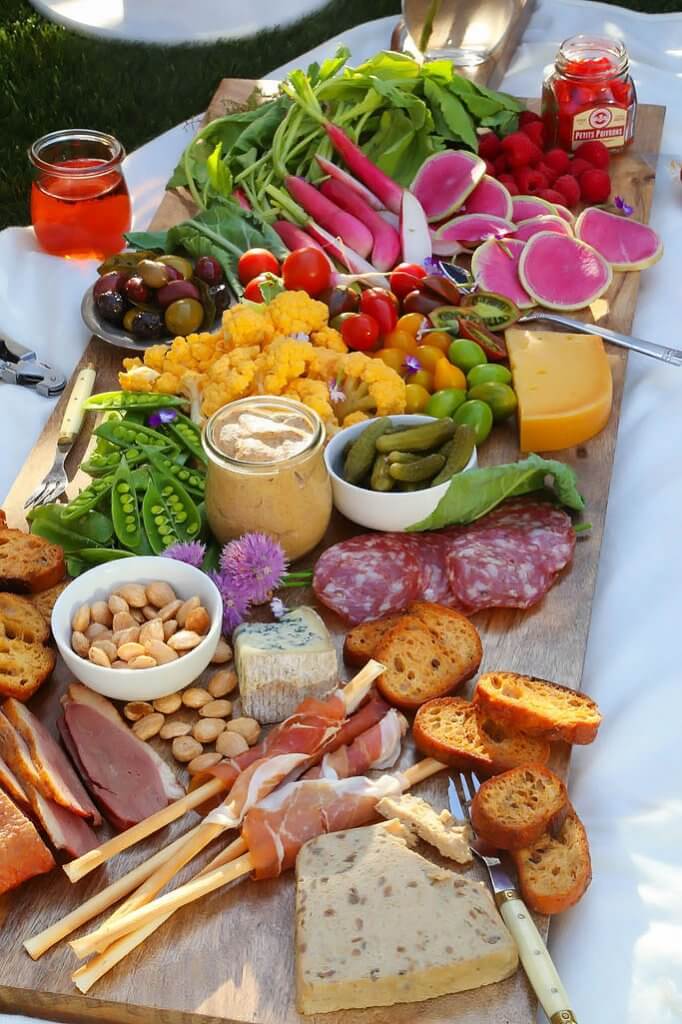 I'm mildly obsessed with Rosé. Just kidding – I'm majorly enamored! And, I don't think I'm alone… You may have noticed that Rosé wines are staking a huge claim in the grocery store wine aisle lately. You can find it with bubbles, you can find it in gorgeous, uniquely shaped bottles, you can even find it in a can. The pink stuff just wins me over ever time. Why?
Rosé wine is amazingly affordable – Most bottles are in the $10 range.
Rosé wine are sophisticated, but relaxed at the same time – A perfect upgrade for your backyard BBQ.
Rosés are super food friendly – With a bit of acidity, complex notes and a bit of body, they stand up to a wide variety of foods.
All of the above reasons make Rosé the perfect bottle to focus a wine party around. It's all about fun! Let's have a party that's not stuffy, totally elegant, and gives everyone a chance to discover a new bottle that may not be on their radar yet.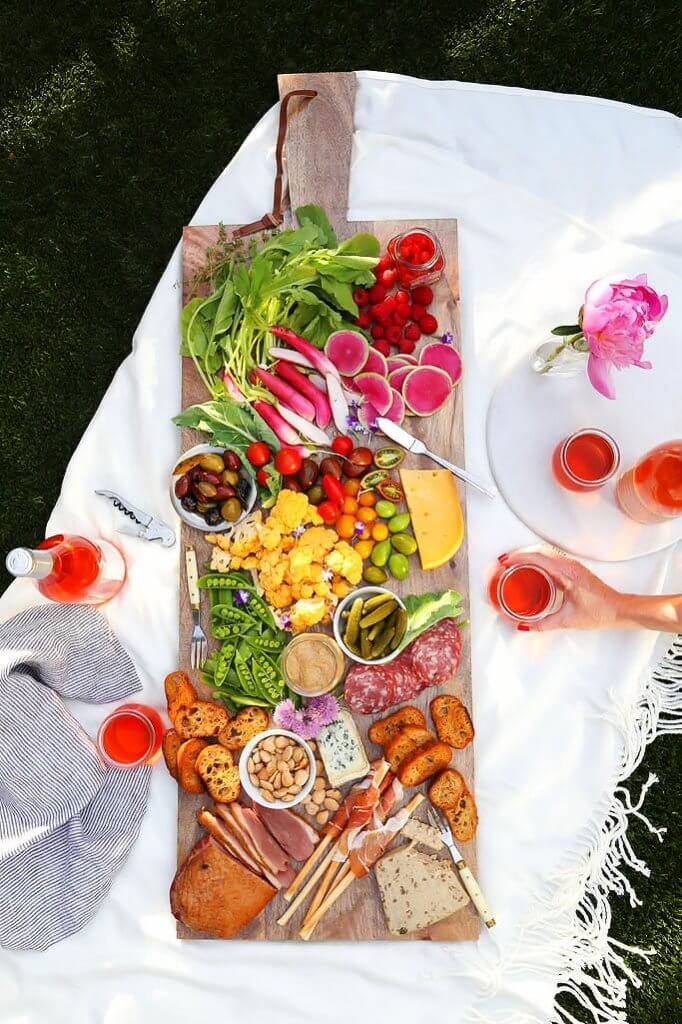 I started by asking all my guests to bring a bottle of their favorite Rosé. For those feeling a bit timid to do the choosing, I passed along this list of my favorite Rosé wines under $10.
As for or my part in the Rosé wine party, I assembled a huge spread of a charcuterie board. Like I mentioned before, Rosé is one of the most food-friendly wines out there, so you don't need to be too worried about what you're serving it up with. For this charcuterie board, I scavenged the farmer's market for the all of the most colorful produce that I could find that week – Cheddar cauliflower, watermelon radishes, heirloom baby tomatoes, raspberries and snap peas, added in a couple cheeses – one hard: cheddar and one soft: blue cheese, and then scattered about some yummy charcuterie from Les Trois Petits Cochons – Smoked duck breast, salami and prosciutto which I wrapped around some breadsticks. A sprinkling of edible flowers from our garden finished the whole thing off and gave a little extra special touch.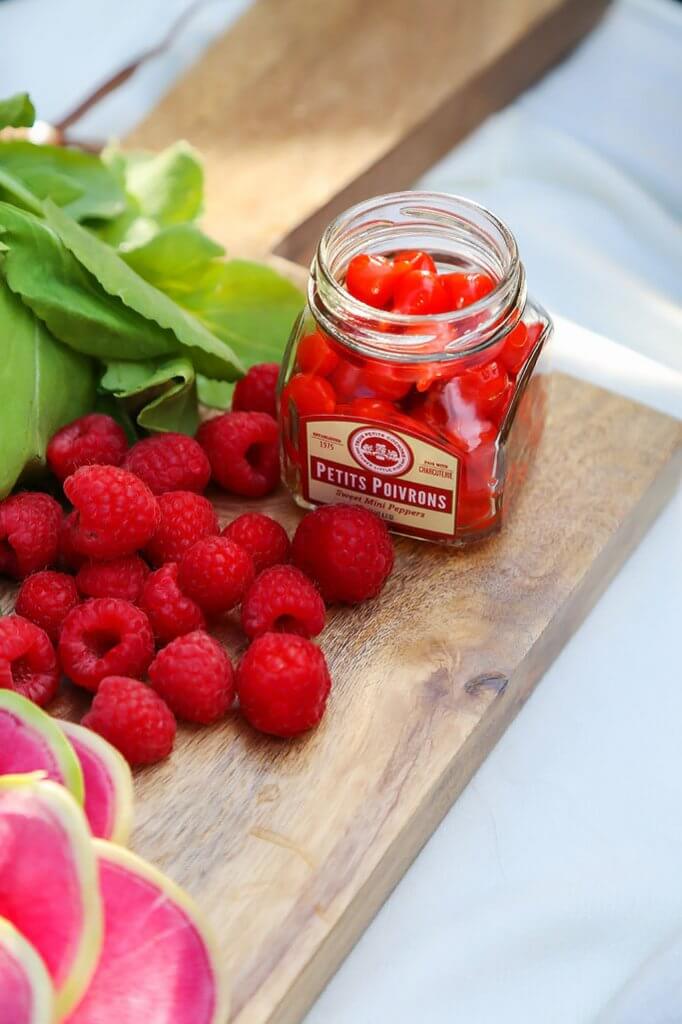 See Also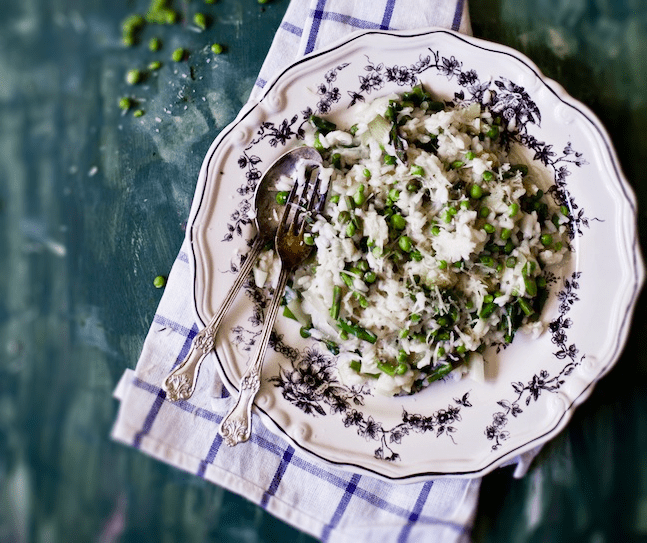 But, the final piece of the charcuterie that I used to really tie everything together with my Rosé wine party theme was the Rosé wine mustard that I created.
Have you ever made mustard from scratch? I hadn't either, but I tried my hand at it and learned that it's super simple – It just takes some time. So, plan to start your mustard a good week before your party. You start by soaking some mustard seeds (I used a blend of brown and yellow mustard seeds) in a bit of your rosé wine and red wine vinegar. Let it all steep together for a couple days and then whip it all up with a bit of sugar, salt and pepper using your blender or food processor, breaking down those mustard seeds and helping it develop a nice, creamy texture. Then, let it all mingle together for another week in the refrigerator to really let those flavors develop. Voila! Rosé wine mustard to go with your Rosé wine party.
I decided to make a big batch of the rosé wine mustard so that I could send each of my guests home with a jar of it to enjoy.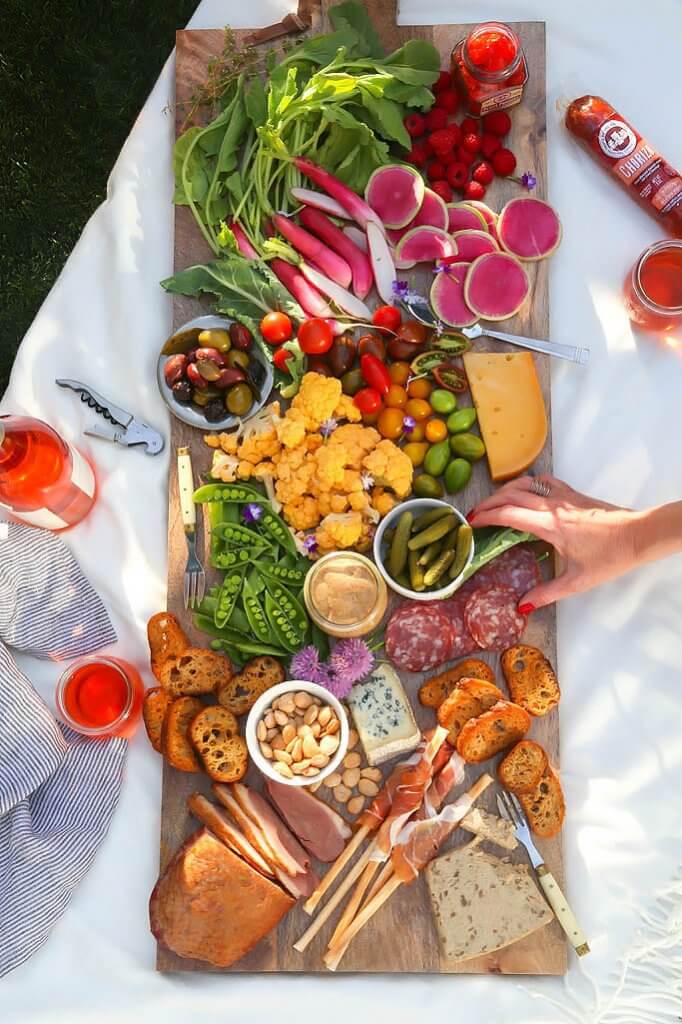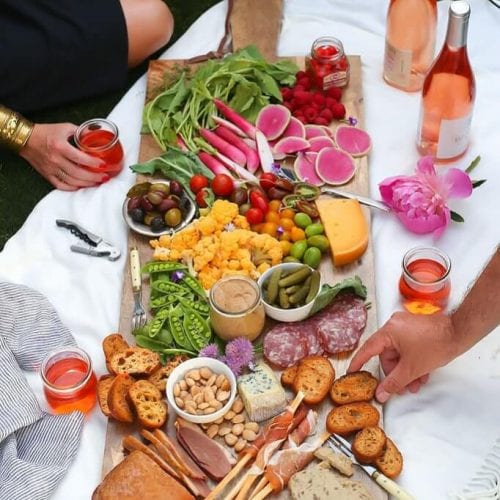 How to Host a Summer Rosé Party: ROSÉ WINE MUSTARD
Erin Rebecca
Here's how to easily host a backyard rosé party complete with a delicious charcuterie board.
Ingredients
2/3

cup

yellow mustard seeds

1/2

cup

brown mustard seeds

1

cup

red-wine vinegar

1/2

cup

dry rosé wine

2

Tablespoons

sugar

2

teaspoons

salt

1

teaspoon

black pepper
Instructions
In a nonreactive container, combine mustard seeds with rosé wine and wine vinegar. Let sit 48 hours.

Transfer seeds and liquid to a food processor or blender. Add sugar, salt and pepper. Process until the mustard becomes creamy, about 4-6 minutes. Store in an airtight container in the refrigerator for at least 1 week before using to let the flavors develop. The mustard will keep for up to 1 month.
Erin Rebecca
I'm Erin - a self-taught weeknight cook. I occasionally like to delve into the more complicated recipes, like homemade pasta, Cioppino, and boeuf bourguignon. But for the most part, I work full-time, come home, pour a glass of vino and start cooking away.