Marinated fish tacos are pan-fried and topped with homemade salsa, crema and a sweet and spicy hot sauce.
By Amy Endemann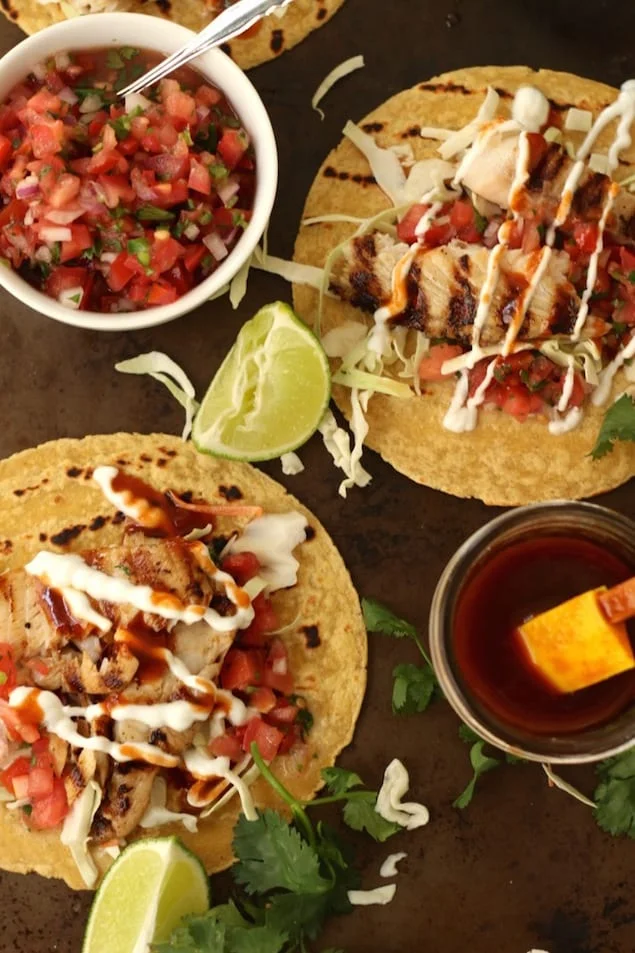 After years of experimentation, I've finally created a passable replica of my favorite bar tacos. It's not perfect… but it's close. The secret ingredient? Ketchup.
So today we're making a basic but delicious fish taco, salsa, crema, and some fake Wao Nahele as the real star of the plate.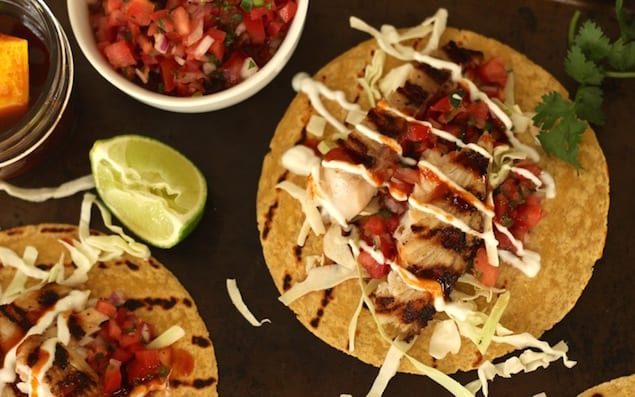 Hawaiian-Style Fish Tacos
Marinated fish tacos are pan-fried and topped with homemade salsa, crema and a sweet and spicy hot sauce.
Ingredients
Tacos
2 limes
3 Tbs olive oil, divided
2 cloves garlic, minced
1 tsp ground cumin
1 tsp ground coriander
salt and freshly ground pepper
1 lb white fish fillets, like cod, mahi mahi or tilapia
8-12 corn tortillas
4 oz / 2 cups / 113 g shredded cabbage (pre-shredded cole slaw mix is great)
Salsa
4 plum tomatoes, diced finely
¼ cup finely diced red onion
1 chile pepper, deseeded and diced finely
1 lime
1 Tbs olive oil
2 Tbs chopped cilantro
Salt and freshly ground pepper
Hot Sauce
3 Tbs Sriracha
1 Tbs Tapatio or Cholula hot sauce
3 Tbs honey
1 Tbs ketchup
1 Tbs soy sauce
1.5 Tbs sweet chili sauce
!Crema
½ cup / 118 mL plain yogurt or sour cream
juice from ½ a lime
Pinch of salt
Instructions
Marinate the fish:
Combine juice of 2 limes, 2 Tbs olive oil, garlic, cumin, coriander and about ½ tsp salt. Stir in a good grind of fresh pepper. Pour into a shallow baking dish or large plastic bag and add fish, turning to coat. Refrigerate while you make the salsa and hot sauce.
Make the salsa:
Finely dice tomatoes, onions and chile pepper. Combine along with juice of ½ a lime, chopped cilantro and about ½ tsp of salt and a grind of pepper. Taste and add more lime juice and/or salt if necessary. Set aside.
Make the hot sauce:
Combine all the hot sauce ingredients and stir to combine. Set aside.
Make the crema:
Mix together yogurt or sour cream, juice of ½ a lime and a pinch of salt. Set aside.
Cook the tacos:
Heat about 1 Tbs oil in a skillet, or heat up a grill pan over medium-high heat. Remove fish from the marinade and pat dry. Cook fish for about 2-3 minutes/side until flaky.
Warm tortillas - either directly over your gas range or grill pan, or place on a plate, cover with damp paper towel, and microwave for about a minute.
To serve, pile some cabbage and salsa in a tortilla. Top with fish and a drizzle of crema and hot sauce.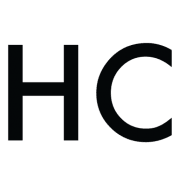 Amy Endemann
Borrowed Salt was sparked by my attempts to cook around the world. The recipes are borrowed from diverse cultures, friends, restaurants, and the experience of cooking in a LOT of different kitchens.