Pam Kanavos says opa! and serves up a batch of golden Greek Loukoumades.
By Pam Kanavos
"Loukoumades," a pretty exotic name right? But when you break it down, these sweets are a pretty simple concoction; in fact, they are nothing more then little fired dough balls. Now don't get me wrong these little Greek golden beauties are amazing, drizzled with thyme honey and topped with a sprinkle of cinnamon. They truly make your mouth sing serenading love songs.
But Greek taste buds are not the only ones that sing their praise. Many other cultures have something similar to loukoumades. The French have beignets, the Mexicans have churros, and the Americans have doughnuts, just to name a few. And to think that so much yumminess comes from just flour, yeast, water, and sometimes a pinch of sugar or a drizzle of honey. Easy peasy and simple right?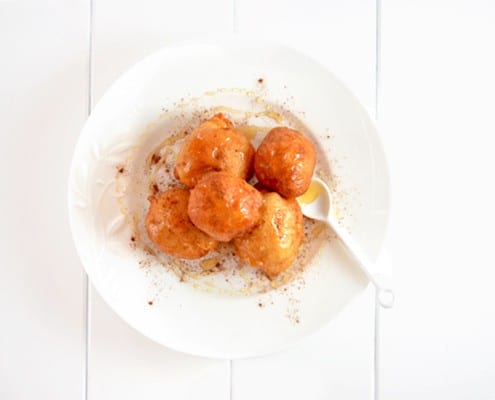 So is it cliché to say that the best things in life are the simplest? Of course it is, but who cares. Once you pop the first one in your mouth, we're betting you won't be able to stop at one (or even two).
Enjoy!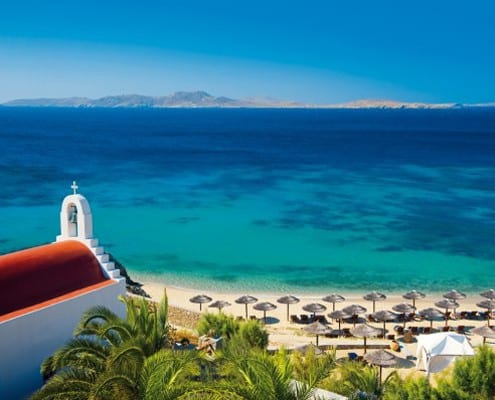 Loukoumades
4 cups all-purpose flour
1 pkg. (1/4 oz) instant yeast
2 tbs. baking powder
1 tbs. honey
1 tsp. salt
2 cups lukewarm water
2 cups canola or corn oil
Ground cinnamon and walnuts for serving
For the syrup:
2 cups sugar
1 stick cinnamon
See Also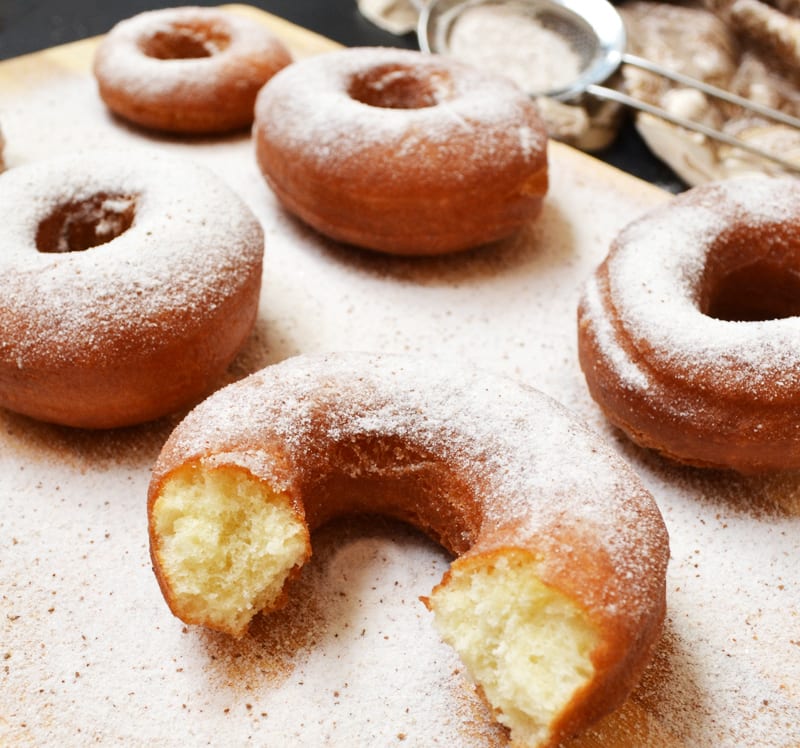 1-cup water
1/2 cup honey
In a medium to large mixing bowl, add the flour, yeast, baking powder, and honey. Slowly add the water. Add salt and mix well to combine.
Cover the batter with plastic wrap and set aside in a warm place for about 30 – 45 min to rise (or until batter has doubled in size).
Prepare the syrup while the batter is rising. Add the sugar, cinnamon stick, water and honey to a saucepan. Boil for 5 minutes until the sugar is completely dissolved. Keep warm.
When the batter is about double in size, heat the 2 cups oil in a saucepan or deep frying pan until very hot but not smoking (about 350F).
Using two spoons, carefully drop about a teaspoon full of batter for each puff into the hot oil. Turn the puffs using a slotted spoon and fry until golden brown on each side. Remove the puffs to a plate lined with paper toweling to absorb excess oil.
Dip the hot puffs in the syrup and then sprinkle with cinnamon, ground walnuts or even with confectioners sugar. Serve immediately.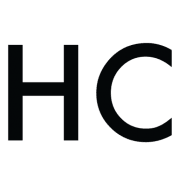 Pam Kanavos
Pam Kanavos is a Boston-based food blogger and Pastry Chef. Her Greek heritage has not only shaped her cooking, but also vastly contributed to her culinary personality. Being a lover of all things sweet and savory, Pam cooks, bakes, tastes, and luckily shares her recipes on her blog Sucrée....