We've gathered these recipes to help you out the day after St. Patrick's Day. In case you've had a few too many Irish stouts, whip up one of these greasy, comforting recipes.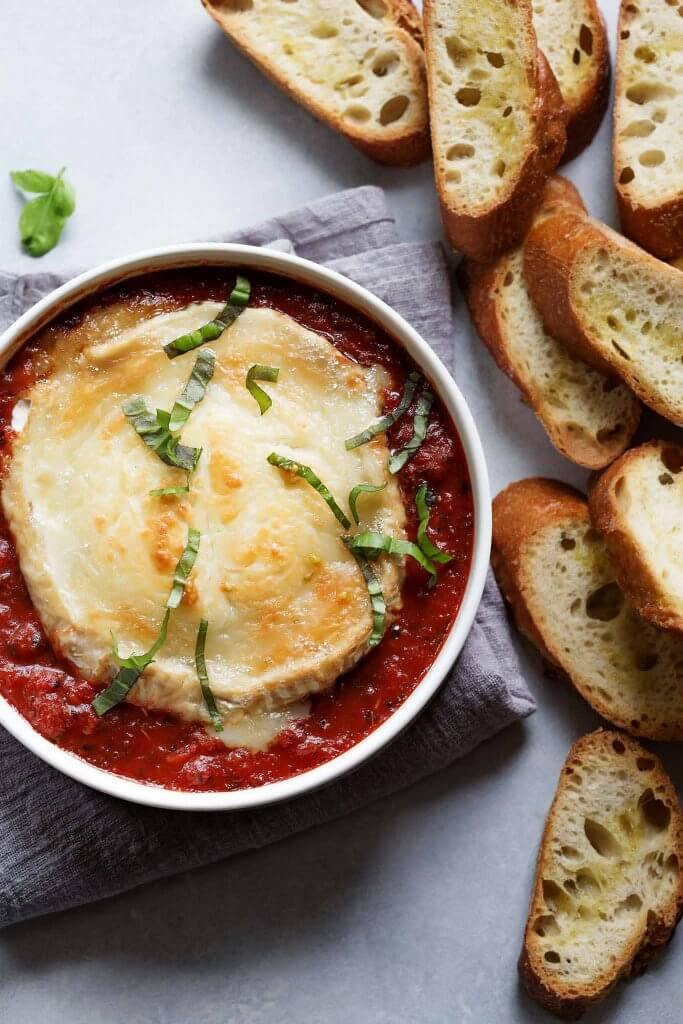 Baked Bûcherondin Goat Cheese
Gooey, warm, baked cheese. Is there anything better? (Or easier?)See the recipe.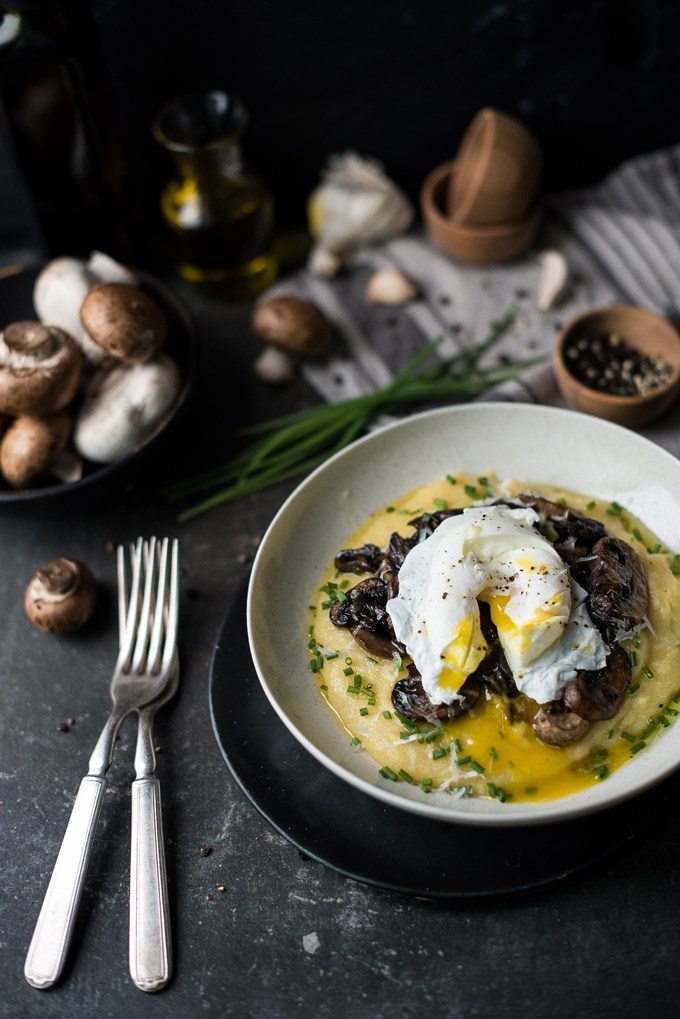 Mushroom Ragout and Creamy Polenta
This hearty, earthy mushroom ragout is served on a bed of creamy polenta and topped with a poached egg. See the recipe.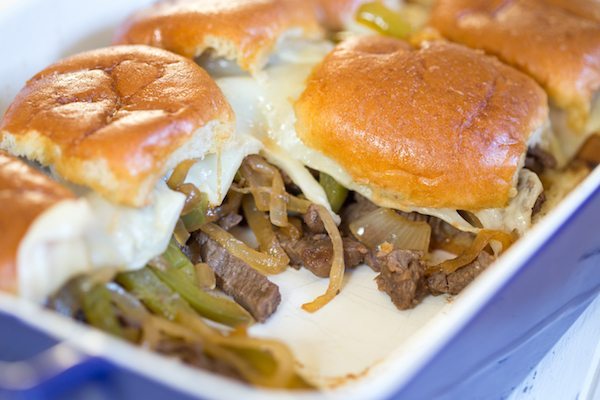 Cheesesteak Sliders for a Crowd
Did all your friends stay over after a night of debauchery? Make a pan of these. See the recipe.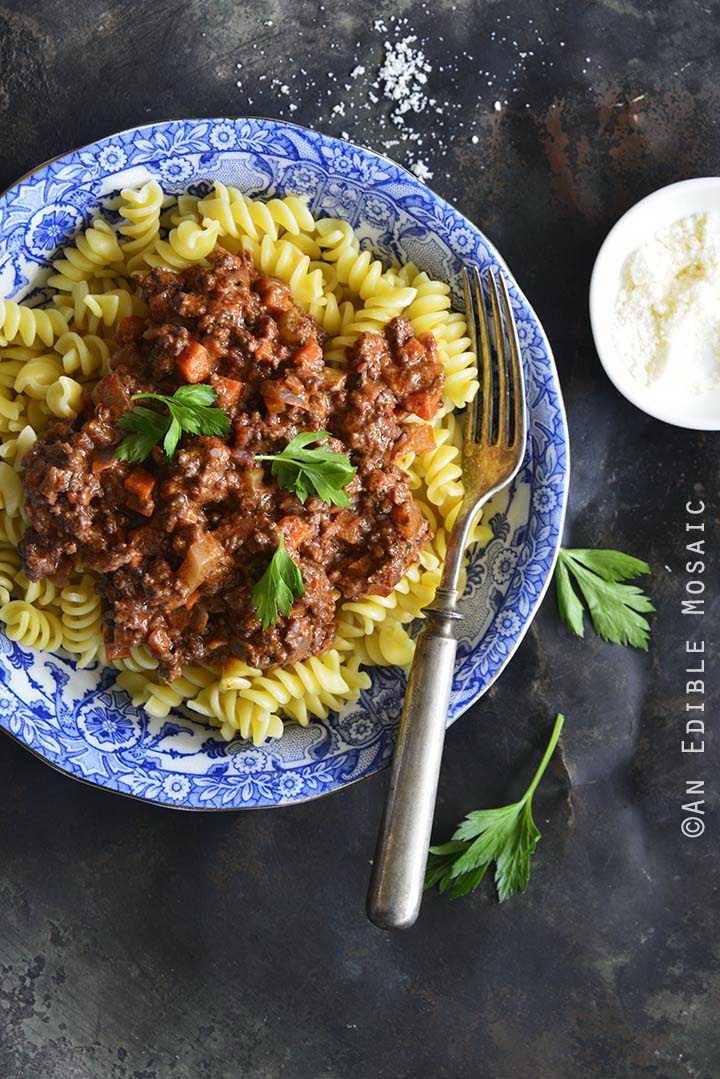 30-Minute Beef Bolognese and Red Wine
Perhaps a little hair of the dog. Rich in flavor and so warm and hearty, this 30-Minute Beef Bolognese is served with a red wine. See the recipe.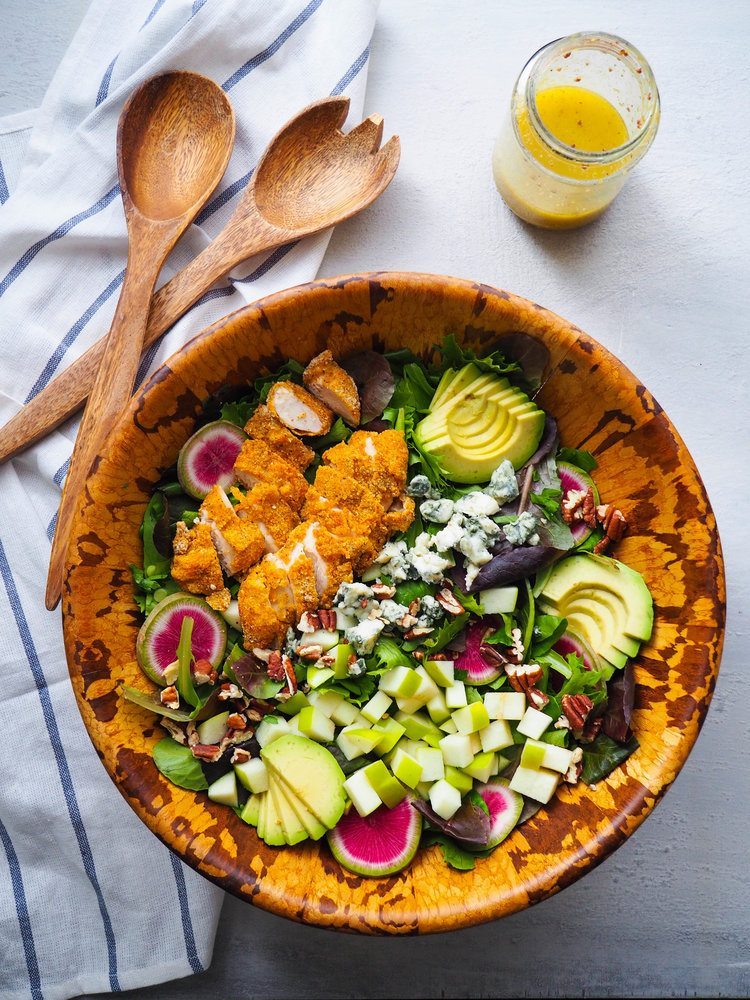 Crispy Cornmeal Chicken Salad
Some people crave crispy chicken and greens the night after a party. We understand. See the recipe.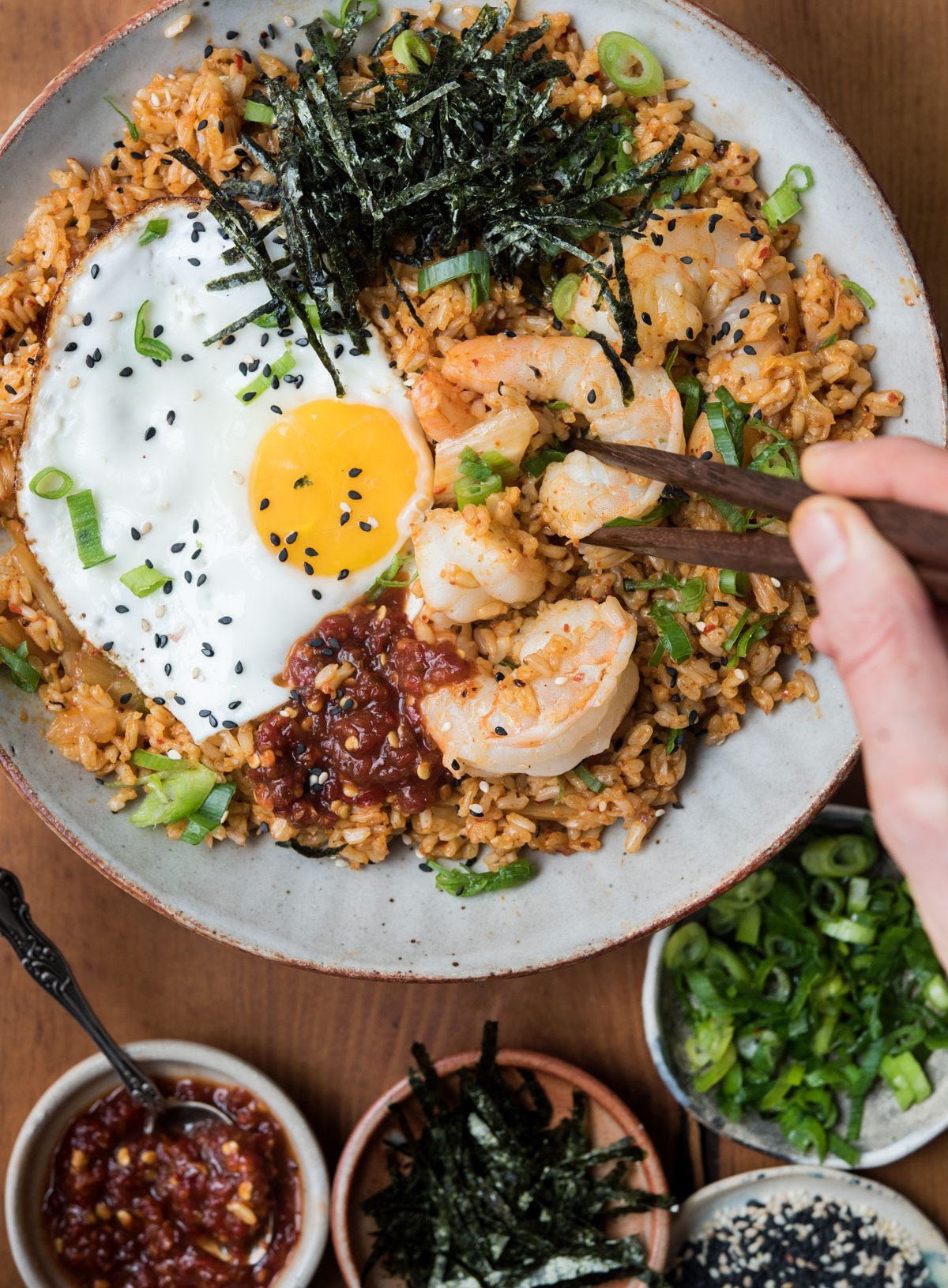 Shrimp and Kimchi Fried Rice
Use leftover rice and quick-cooking ingredeints to make this beautiful, cozy shrimp and kimchi fried rices. See the recipe.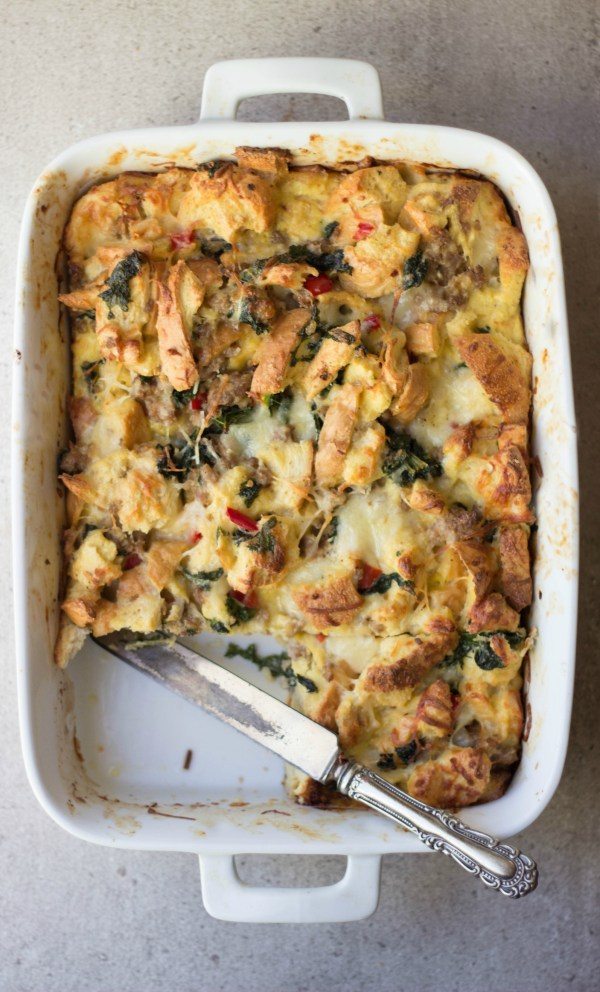 Sausage and Sourdough Strata
Loaded with protein. And eggs. Which is exactly what you need. See the recipe.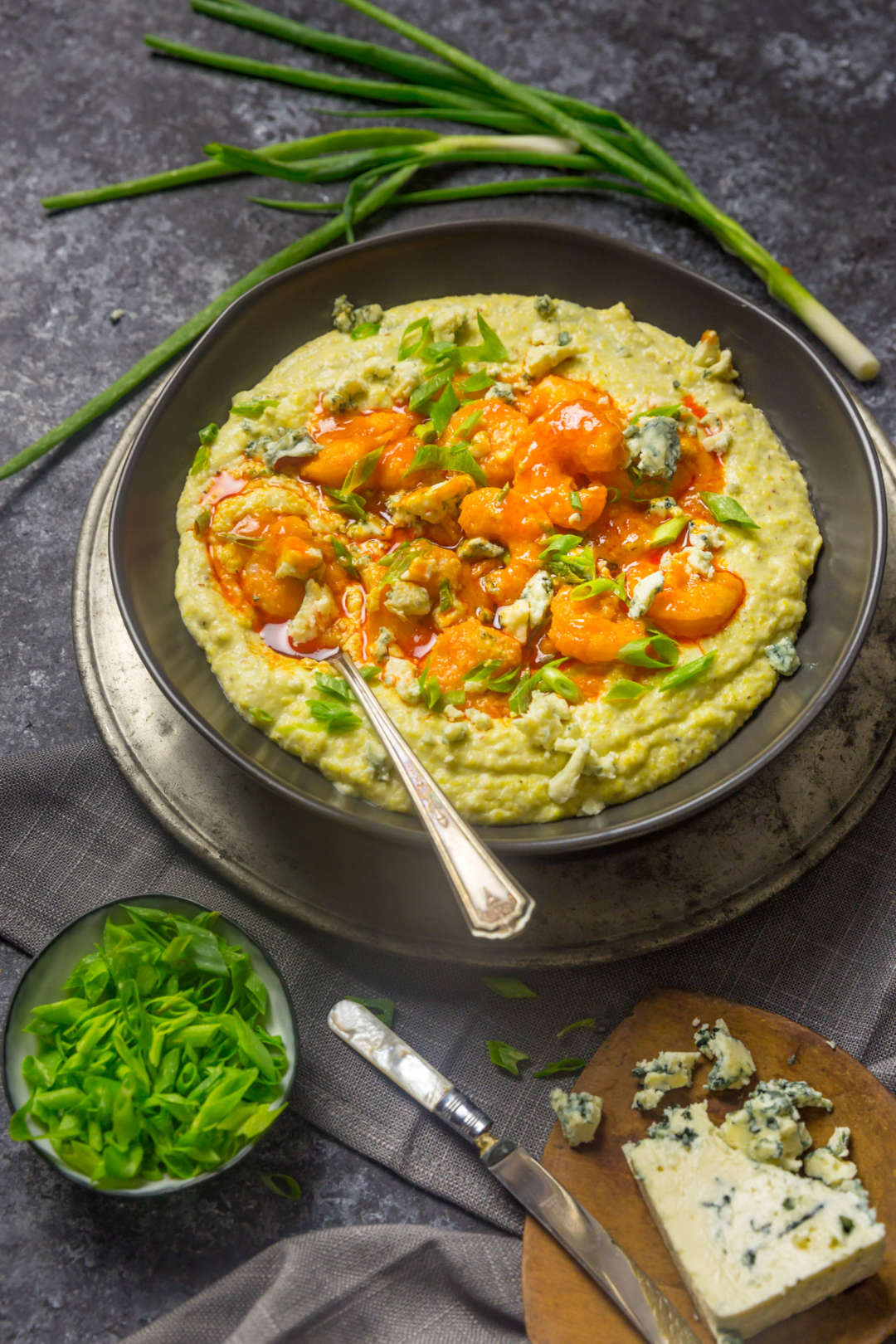 Buffalo Shrimp and Blue Cheese Grits
Shrimp and grits is a Southern favorite which has been adapted in this recipe to feature the Northeast favorite, buffalo sauce and blue cheese. It's crispy shrimp tossed with spicy, buttery buffalo sauce, and corn grits with plenty of salty, crumbly blue cheese. Dream food. See the recipe.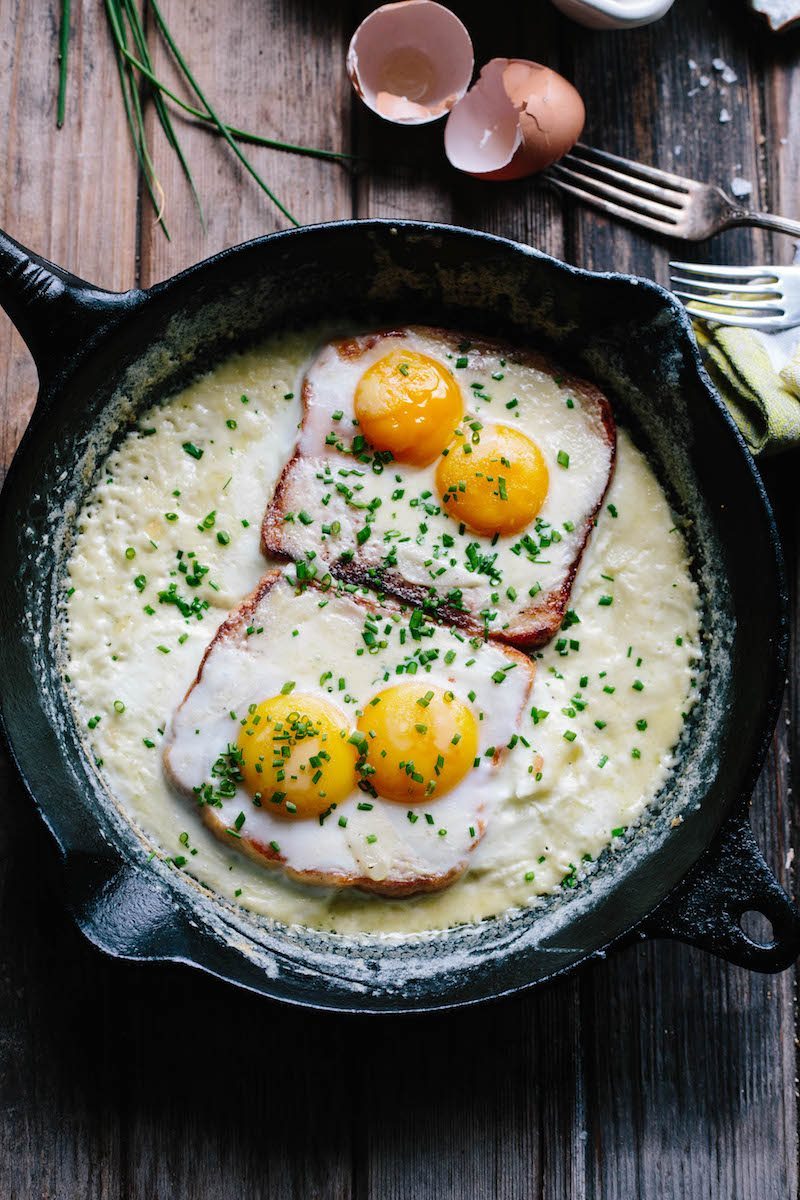 French Baked Eggs and Toast
Eggs are baked until runny with cream soaked toast for this easy, savory version of French toast, also known as oeufs au plat Bressanne. See the recipe.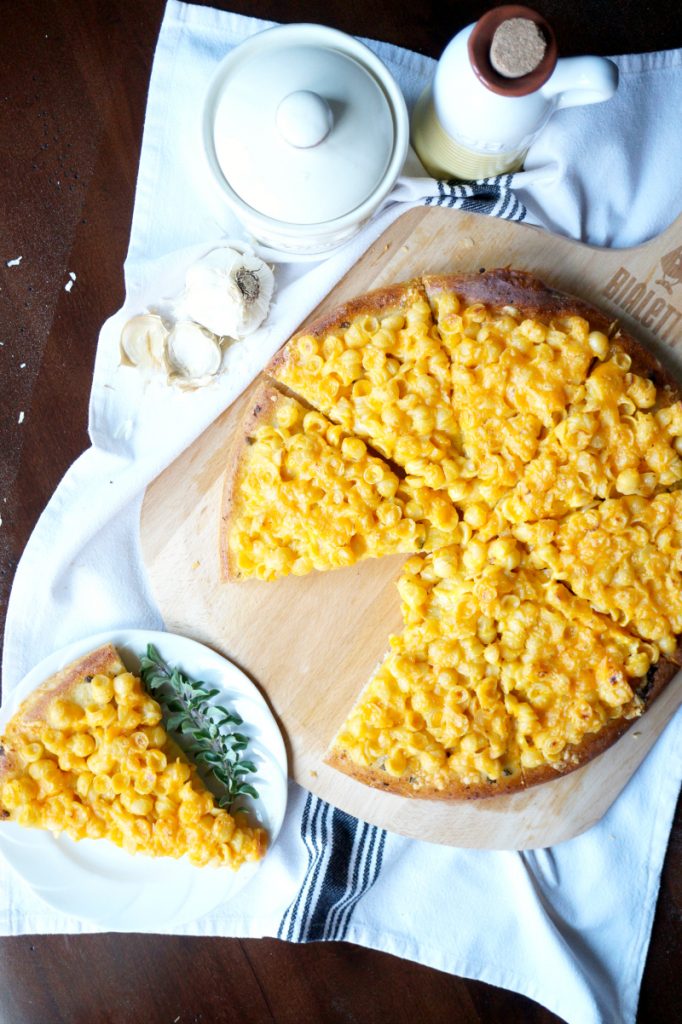 Mac and Cheese Pizza
This mac and cheese pizza sits on a garlic-loaded crust and will make all of your carb dreams come true. See the recipe.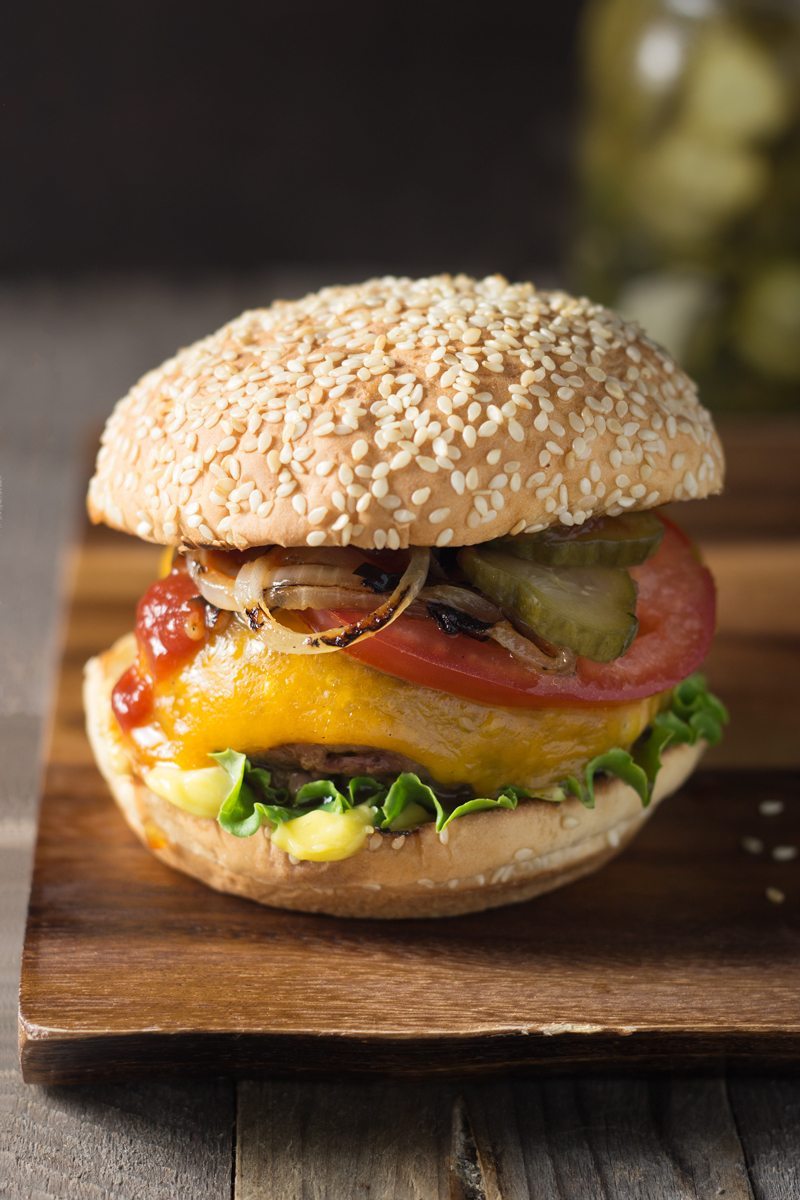 Classic Cheeseburger with Homemade Pickles and Mayo
Who doesn't love a classic cheeseburger? Check out this recipe for a perfectly cooked burger with homemade dill pickles, mayo and lots of cheese! All of its homemade elements will you keep occupied and keep your thoughts away from your pounding headache. See the recipe.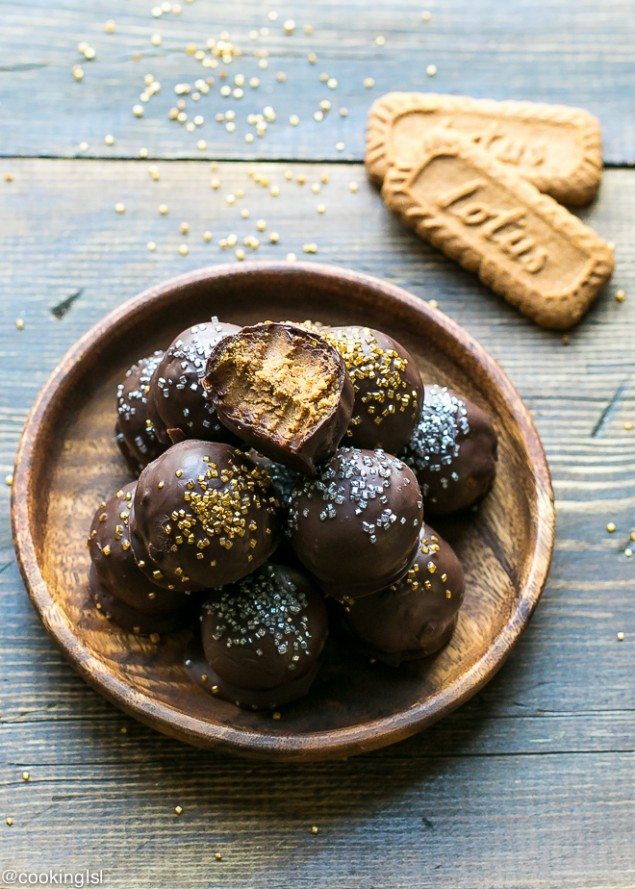 Last-Minute Biscoff Truffles
Super easy, super delicious. See the recipe.