Also called egg-in-a-hole, this gourmet egg toastie made extra extravagant with duck fat.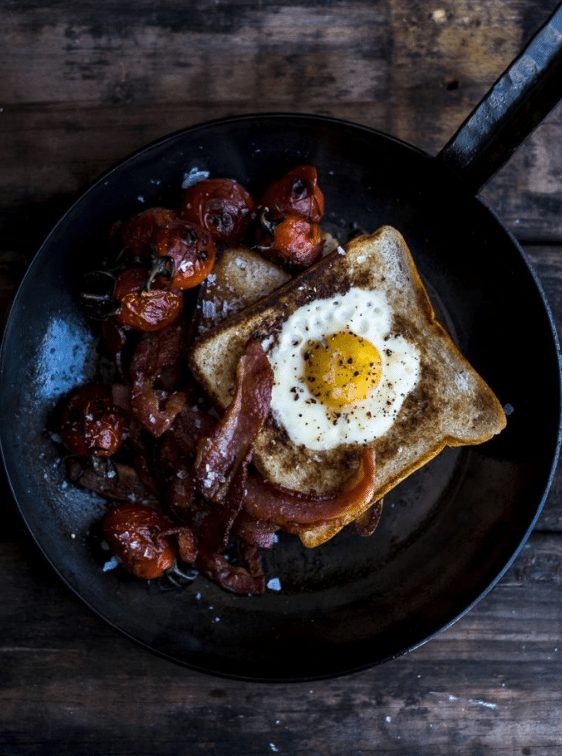 Granted, for this spin on "egg in a hole" the use of duck fat is rather extravagant but everything from bread to brussel sprouts fried in duck fat is so good.
The duck fat adds a rich almost meaty flavour to the fried bread. The recipe is not much of a recipe and could not be easier to make. Use a cookie cutter to remove the centre of a piece of bread. If you use a standard retailer bread ,make sure it is a sturdy bread and quite thickly sliced. A good quality sourdough or ciabatta would be fantastic as long as it does not have too many holes for the egg to run out.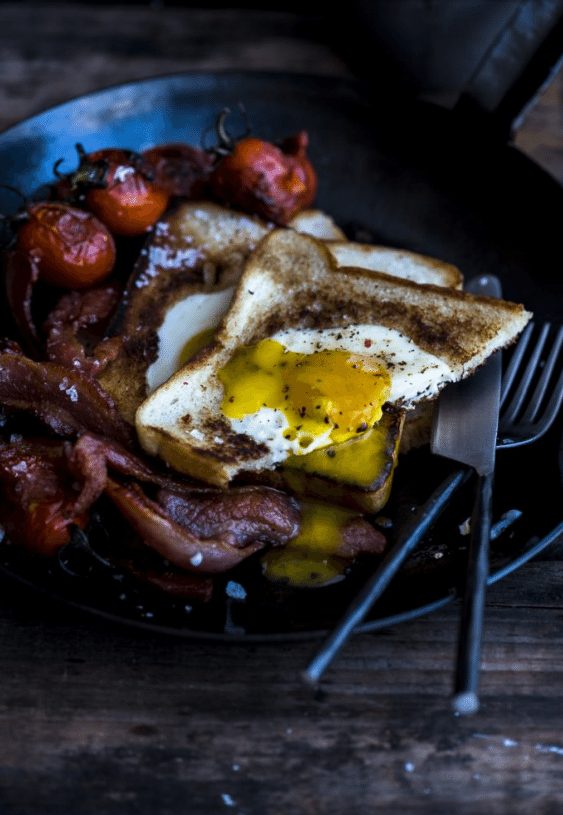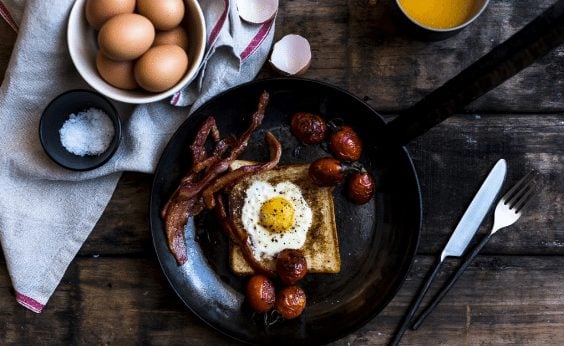 Heat some duck fat in a pan and fry the bread on the one side until golden brown and crispy. Turn it over and gently break an egg into the cavity. The trick is to make sure so that the bread does not burn while the egg cooks. I find that cooking for a few minutes, then placing a lid on top, taking the pan off the stove and letting the egg cook further in the covered pan works best.
What you serve the Duck Fat Egg Toastie with is entirely up to you. You can serve it as is or with some roasted tomatoes and crispy bacon as I did in the images. Fried sausages will be delicious or something lighter like smoked salmon. A vegetarian option would be serving it with some smashed avocado and a dollop of homemade ricotta or labneh. The options are really endless. Enjoy!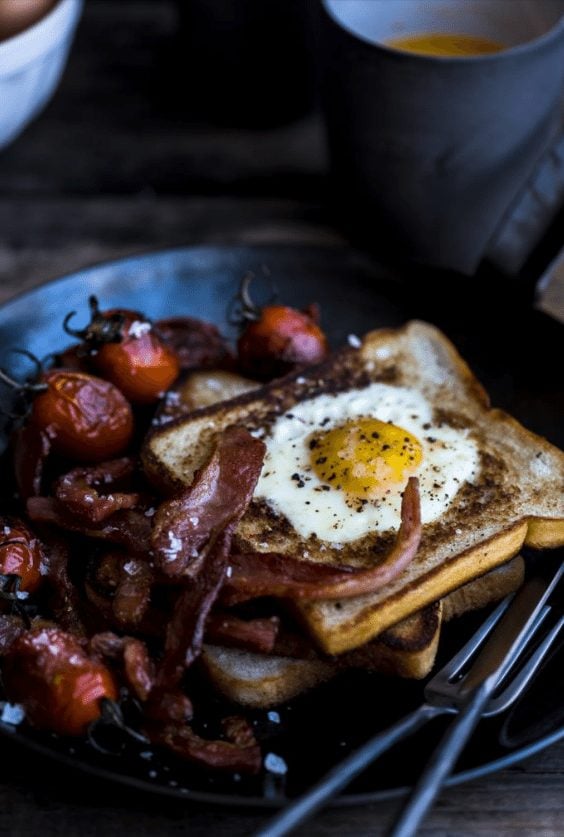 Gourmet Egg Toastie
Ingredients
1 slice of bread (not too thinly sliced)
2 heaped teaspoons of duck fat
1 egg
salt and pepper to season
Instructions
Use a cookie cutter to make a hole in the middle of the slice of bread
Heat one teaspoon of the duck fat in a pan
Fry the bread over a medium high heat on the one side for about 2 - 3 minutes until golden
brown and crispy
Turn the bread over, add another teaspoon of duck fat and gently break an egg in the hole
Fry the bread for another 2 - 3 minutes, then place a lid on the pan and remove it from the
heat
Let the egg cook in the heat in the closed pan until the egg is cooked to your liking
Season and serve immediately