Try this easy recipe for quick Italian shortbread crust, buttery and delicious while being gluten free.Top with bright and beautiful berries or pomegranate.
I don't think there's anything I love more than "pastafrolla" (Italian for shortbread). Maybe because it's the treat of my childhood, the main ingredient of my favorite pie, or maybe just because it's actually the best thing ever. This crunchy pastry dough is truly amazing.
With a quick and easy recipe for my gluten free shortbread you can free your creativity and create various kinds of treats.
Whether you feel like breakfast cookies or a gluten free pie crust, this delicious healthy recipe fits your cravings!
In this version I opted to use my gluten free shortbread as the base for a pastafrolla pie. And because I wanted to keep it simple but colorful, I decided to load it with vibrant berries and pomegranate seeds.
But read on through the recipe, there a few more touches of goodness that make this gluten free pastafrolla impossible to resist!
Print
Gluten Free Shortbread: Pomegranate Berry Pastafrolla
Pastafrolla or shortcrust is a type of Italian pastry often used as a base of tarts and pies and it serves as the main ingredient for crispy cookies as well. This very versatile sweet dough has a beautiful texture: it does not puff up during baking because it doesn't contain any leavening agents. It is just pure friable deliciousness. It can be served plain, topped with "crema pasticciera" (custard) or with fruit like you see in this recipe.
Author:

Ambra Torelli

Cuisine:

Italian
For the Pastafrolla:
100

gr 3.5 ounces Cassava Flour

60

gr 2.1 ounces Rice Flour

20

gr 0.7 ounces Rice Starch

40

gr 1.4 ounces Tigernut Flour

25

gr 0.88 ounces Coconut Milk

30

gr 1 ounce Coconut Oil, melted

2

Pasture Raised Yolks
For the Toppings:
2

tbps Sugar Free Apricot Jam

50

gr 1.7 ounces Blueberries

1/2

Pomegranate

10

gr 0.35 ounces 100% Dark Chocolate

1 tbsp

Coconut Cream (obtained by refrigerating coconut milk overnight)
Instructions
Preheat the oven to 350 F.
Combine all ingredients together in a bowl and knead by hand for a couple minutes.
Line a circular baking pan with parchment paper, transfer the dough in the pan and press it down to the bottom (I do it by rolling a glass over the dough until evenly flat). It should be about 3/4 of an inch thick. If you have leftover dough, cut it in rectangular pieces and use it to make small cookies.
Spread a very thin layer of apricot jam over the dough and bake it for about 30 minutes.
Wash the blueberries, separate the pomegranate seeds under running water (it will prevent the juice from making the pie messy) and when the pastarfrolla is done and has cooled down a bit, use the fruit to decorate the pie as you see in the photos.
Shave some dark chocolate on top, sprinkle a few drops of coconut cream and you have this artistic looking pie!!
So what do you think now? As I promised, this is a very quick and easy recipe and your gluten free shortbread will surprise even your most skeptical guests!
I hope you give this treat a try and I can't wait to see some photos!
Ciao!
Ambra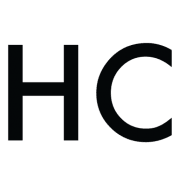 Ambra Torelli
Born and raised in Italy, Ambra is a healthy recipe developer, food and travel writer with a passion for healthy living and wellness. She is the founder of 'Little Bites of Beauty" and the author of the cookbooks "Healthy Italian Desserts Made Simple" and "The AIP Italian Cookbook". She shares her daily food & travel adventures on her Instagram @LittleBitesofBeauty