Partner Post: The Florida Keys is home to five districts, each with their own personality and attractions that make visitors feel like they are a world away.
Chef and fisherman, Paul Menta, shares the best ways to explore Key West and how to catch and cook the freshest seafood off the coast.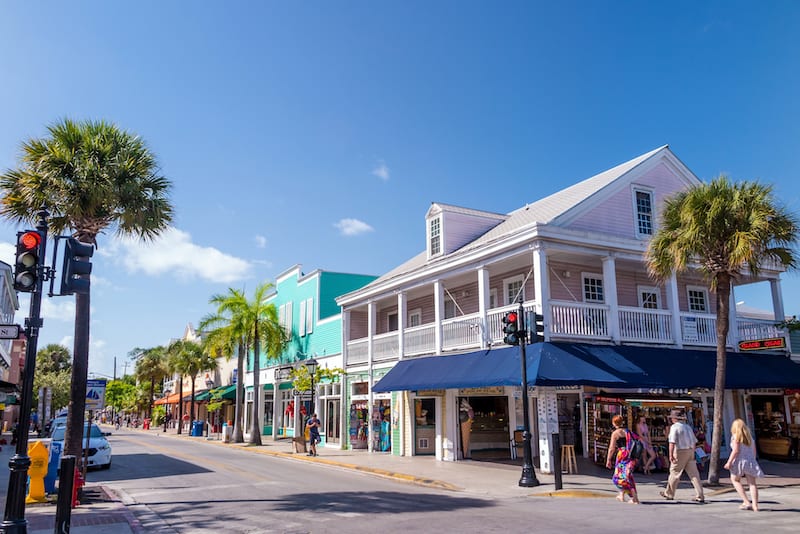 A favorite destination for Ernest Hemingway, Jimmy Buffett, and many more, Key West is known for its palm lined streets and fish that is fresh enough to draw any committed culinary traveler. With a distinct mixture of cultures, the island is not only home to a strong seafood scene, but a tantalizing fusion of cuisines. At night, the street a lit up with vibrant sidewalk cafes that lure in passersby with delicious scents of their specialties. Live music and hopping bars are the perfect pairings to watch the sunset into the Gulf of Mexico.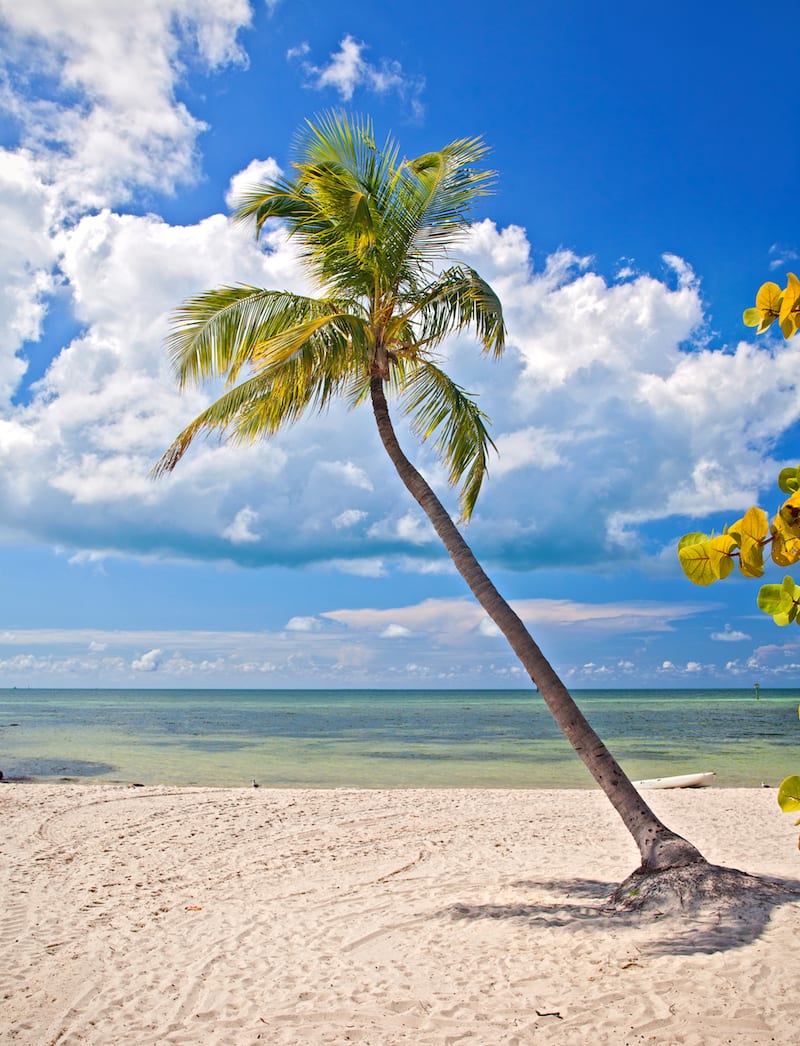 The Florida Keys is home to five districts, each with their own personality and attractions that make visitors feel like they are a world away. The southernmost paradise, Key West, is just miles from Cuba and is home to an enviably temperate climate and a delicious array of fresh seafood set to a beautiful backdrop. Bringing together a multitude of cultures that have made Key West home during its history, Key West's food scene has delicious flavors, like African and Cuban, that are difficult to find anywhere else in the US.
As a guide to the restaurant and seafood landscape, Paul Menta of Three Hands Fish gave us the lowdown. A professional chef and community advocate, with long locks and a chill attitude that makes him seem more like a pro kite surfer, which he also is, Paul is the perfect person to talk to to find out the secret dining spots of Key West. The Philly native began his culinary career in Spain and France and eventually came to Key West to continue his love for competitive kite surfing. An athlete, distiller, chef, and entrepreneur, Paul has made it his mission to tap into all Key West has to offer.
His most recent venture, Three Hands Fish is a community supported fish market in Key West. Its members, chefs and home-cooks, have access to the freshest fish, shrimp, stone crabs, and lobster that come in on the docks. As Paul describes it, the first hand is the hand of the fisherman, the second the market, and the third is when the fish makes it into the hands of the individual or restaurant. Paul is proud of his market as it brings local, traceable seafood to the people with plenty of variety to avoid over fishing a specific species.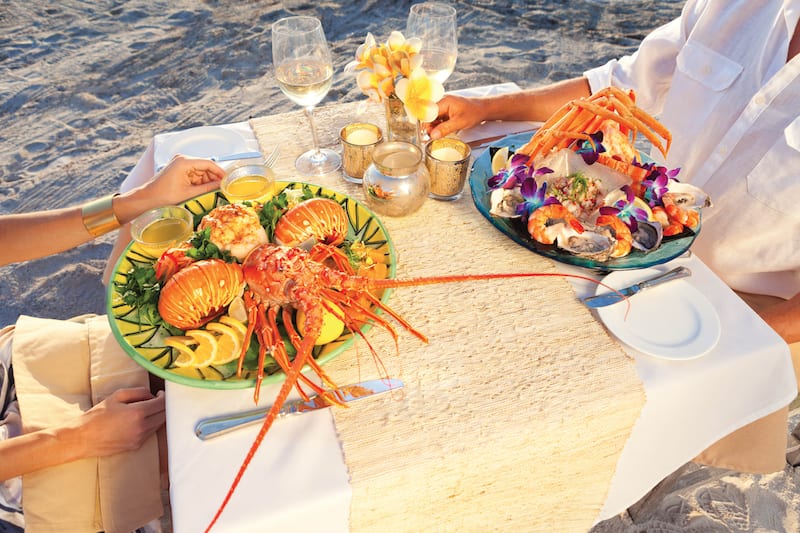 Key West has seafood unlike anywhere in the world and the crucial ingredient is the water. The Gulf of Mexico mixes with the Atlantic ocean making a perfect nursery for a plethora of fish, crab, and lobster. Not to mention, the fishermen of the region have come together to create a sustainable plan for the future of their industry, naturally controlling over-producing populations that threaten to take over the ecosystem.
"Not only are visitors able to jump on the boat for themselves and go fishing in some of the clearest waters, but they are able to sit back and relax, knowing they can find the same fresh fish in local restaurants," says Paul.
If you are looking for a taste of the freshest seafood right on the dock, Paul suggests visiting The Stoned Crab restaurant. This restaurant serves up some of the best of what Key West is known for, the stone crab, but they also do it in a stunning setting with an unbeatable view of the water. The moment you set foot in the restaurant you will feel as if you have traveled back in time to the 1950s. Housed in a resort built in 1956, the restaurant keeps alive the tradition of the fishermen bringing their catches straight to their dock, something that is no longer happening in other areas. And if you are looking for a place to stay, Paul recommends Ibis Bay Resort, which is home to The Stoned Crab and also has a retro feel. Stop in for fun cocktails and great seafood the restaurant catches themselves. Head here for stone crab, lobster, Key West shrimp, and more local fish. Be ready for a good time at The Stoned Crab!
For the die-hard cooks, go for a ride on a private charter to catch the freshest fish for yourself. Paul recommends Lucky Fleet, chartered by Captain Moe, to take you on this adventure and help guide you in hooking the best seasonable seafood. Moe has been fishing the waters around Key West for over 30 years and knows his way around. Whether you are an avid deep sea fisher or this is your first time, Captain Moe will take you on a great adventure not just a boat ride. From sailfish to tuna or grouper, they will lead you to the right spot.
To learn how to prepare the seafood you just caught, take a class at Isle Cook where Paul himself will teach you how to cook local recipes and healthy meals with seafood.
"Being a chef and commercial fisherman I can tell you there is no better teacher of how to use, care for, store, cook and eat a product than a fishermen. They have ideas and techniques that most chefs would die for….but they have to ask…..so we spread the word to them," says Paul.
When visiting Key West, be sure to try fish you wouldn't otherwise be able to. Considered local to Key West are the Hogfish, Mangrove Snapper, and as of late the Lion Fish. Paul's favorite? The Hogfish. This fish is caught by spear fishing, which is a fun challenge to try. Speared yourself or not, Paul suggests serving the fish whole and affectionately calls it the Key West Turkey, stuffed with lobster, onions, and herbs.
While you may have heard of Key West's conch fritters, which is fried conch meat that actually native to the Caribbean, Paul prefers to make grouper fritters. Fisherman of Key West are able to catch the grouper right off the coast, so this is a true local specialty.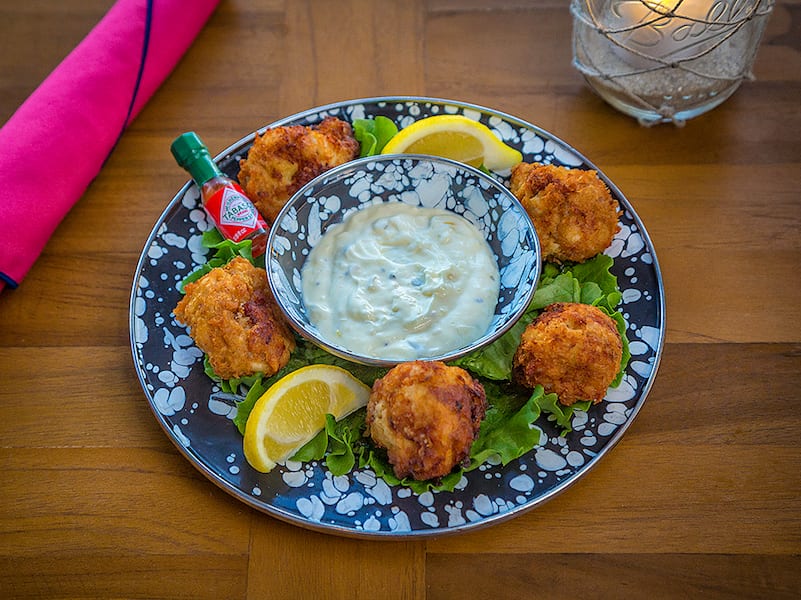 Similar to the conch fritter, the grouper is mixed with onions carrots and a traditional Key West seafood seasoning by Key West Spice Company that is made of celery seed, salt, paprika, and red pepper. It is simple, but fresh grouper doesn't need an overpowering of flavors. Once the batter is made, Paul fries the fish balls until golden and enjoys them inside of a sandwich or as an appetizer by the water. Click here to try his recipe for grouper fritters.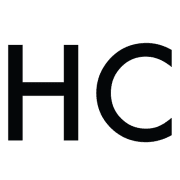 Honest Cooking
The Honest Cooking editorial team handpicks inspiring culinary stories to share with you that we think are beautiful. We strive to create an inspiring place for culinary exploration, salivating recipes, interesting personalities and stories.