Soft and fluffy, these gluten free blueberry pancakes are a perfect breakfast treat.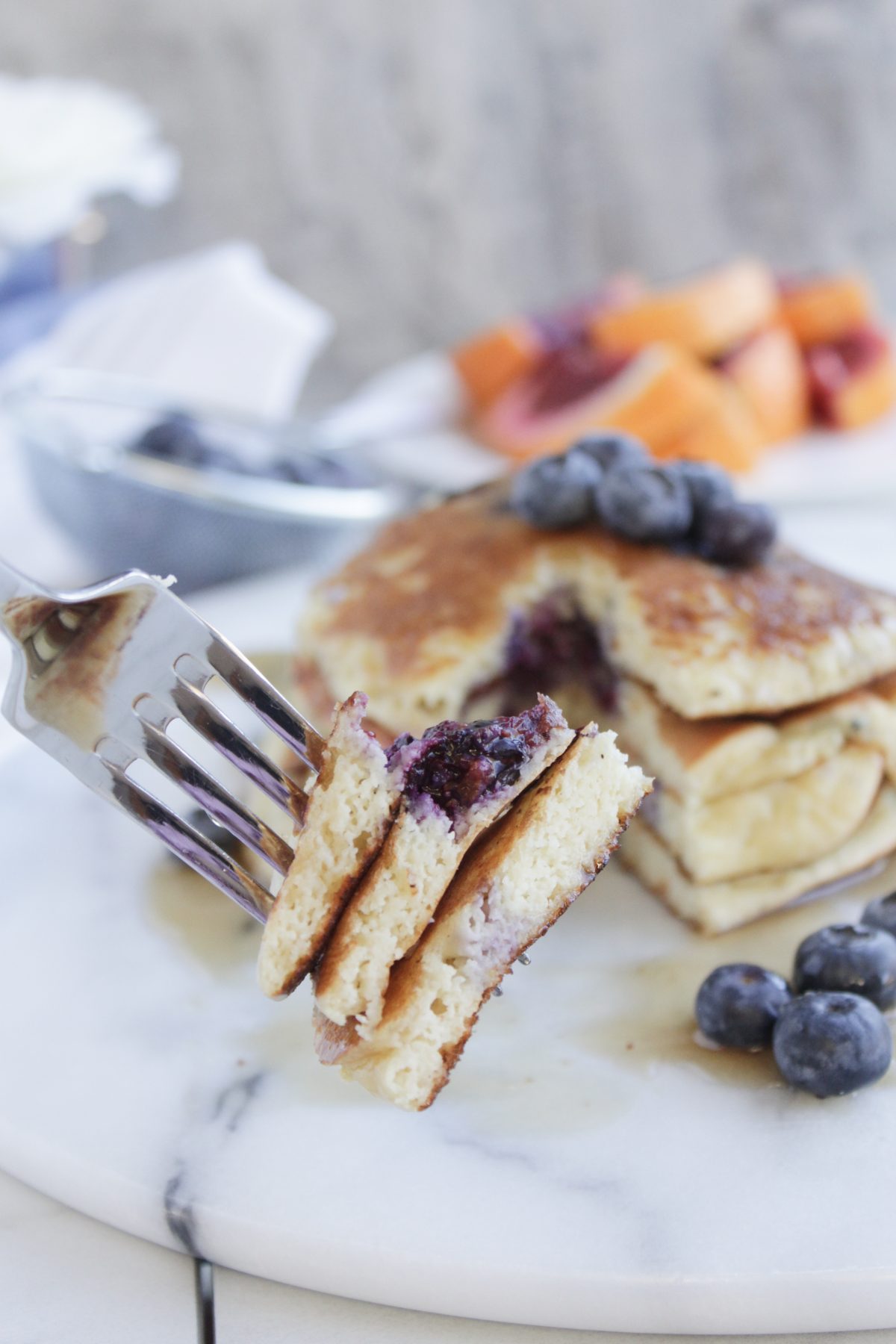 Lately, I have been craving all things comforting for breakfast. I've been obsessed with these Orange Cranberry Waffles. I finally ran out of cranberries, so on a whim I made these blueberry pancakes and have been making them for the past few weekends.
I love how tender yet filling these are. They have so much flavor and just melt in your mouth. These are seriously made for lazy Saturday mornings.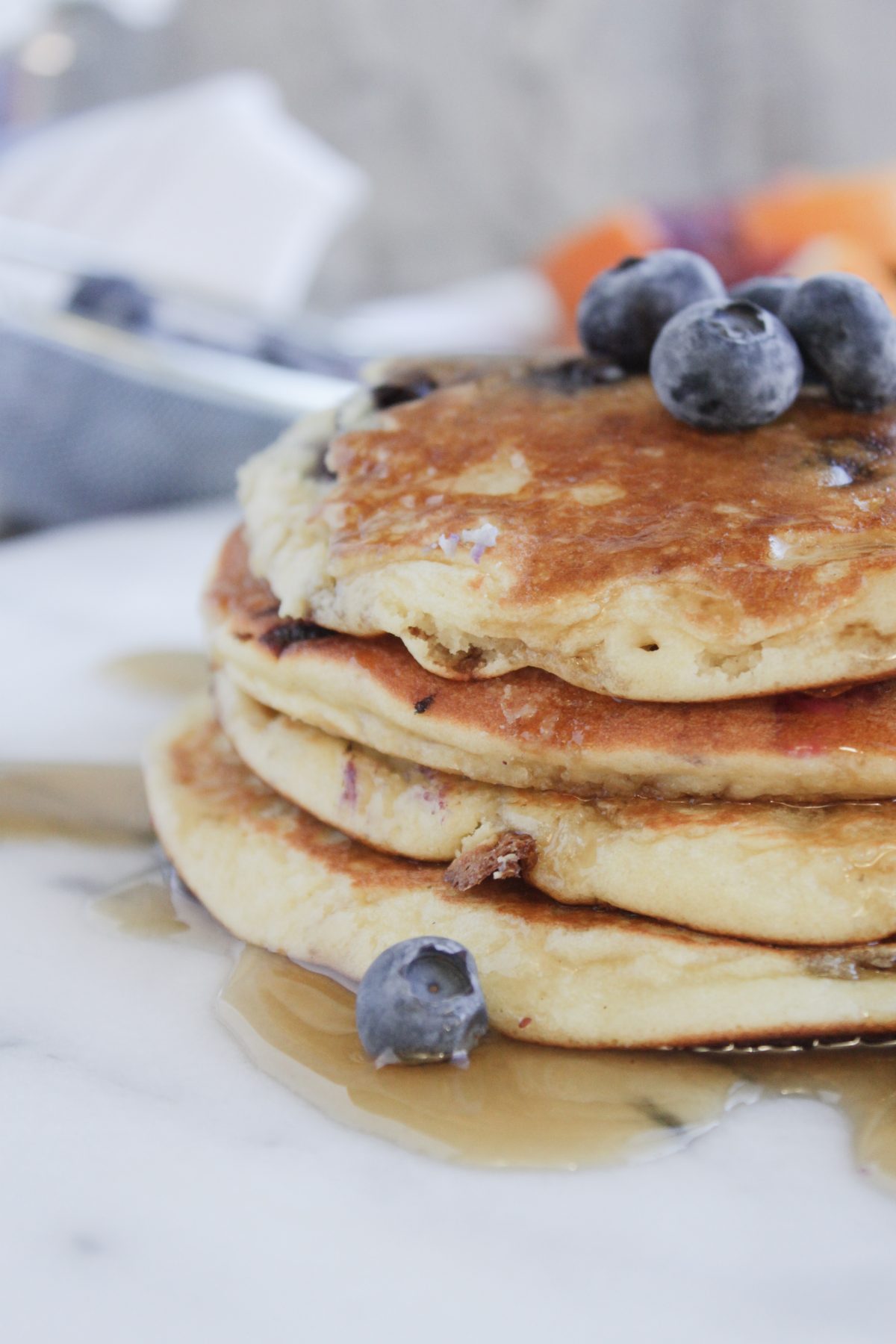 Drizzled with warm maple syrup and topped with a few more fresh blueberries is the only way to enjoy, in my opinion! I always serve these with a big bowl of fresh fruit. Right now we are loving blood oranges and fresh blueberries. And of course, a big warm cup of coffee is a must!
Get your breakfast on and enjoy every last bite with the gluten free blueberry pancakes.
Gluten Free: Blueberry Pancakes
Ingredients
1 cup Almond Flour
¼ cup All Purpose Gluten Free Flour
1 teaspoon baking powder
1 pinch salt
2 tablespoons sugar
2 eggs
½ cup almond milk
¼ cup yogurt, plain or vanilla
¾ cup blueberries
Instructions
In a large bowl whisk together eggs, milk, yogurt.
Add in flours, baking powder, salt and sugar. Whisk until just combine. Some lumps are okay.
Fold in blueberries.
Heat non-stick skillet with a smear of butter or cooking spray.
Drop in ⅓ cup batter into the skillet and let cook 1-2 minutes. Once the batter starts forming bubbles flip.
Cook for another 1-2 minutes until golden brown.
Repeat with the remaining batter.
Sever warm with maple syrup and fresh blueberries.