Say goodbye to boring fries forever, and say hi to your favorite new side dish. These avocado fries are not just finger lickin' delicious – they also happen to be gluten free (if you're into that).
By Zerrin Gunaydin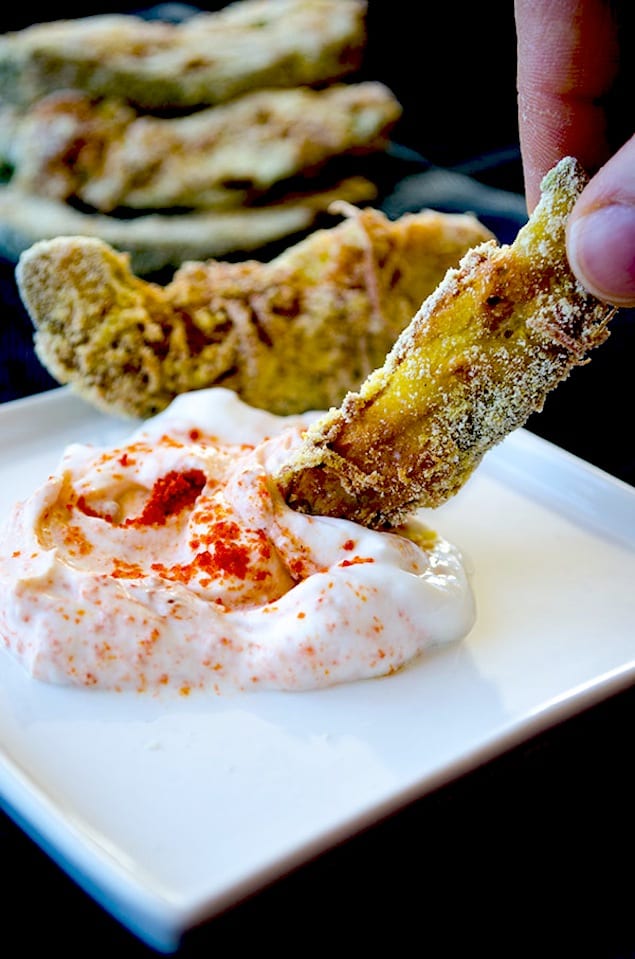 I wanted to enhance the avocado taste a bit, so I used grated cheese and a little melted butter in the coating. I used Turkish kasar cheese, but you can use parmesan or mascarpone cheese as well. We have these avocado fries as a side dish and we love to dip them into a dip made with strained yogurt, salt and chili powder. The yogurt sauce wonderfully complements the oily avocado flavor. These avocado fries make a perfect snack for game nights too.
Gluten-Free Avocado Fries
These fried avocado slices are coated in cornmeal and cheese. Dipped in a yogurt chili sauce, these fries are a versatile appetizer or side dish.
Ingredients
2 ripe avocados
1cup cornmeal
1 tsp salt
4 tbsp grated cheese
1 tbsp melted butter
1 large egg, beaten
Instructions
Preheat oven to 190C.
Line a baking pan with parchment.
Cut avocados in half, peel and slice them into ½ inch wedges.
Combine cornmeal, salt, grated cheese and butter.
Coat avocado slices with egg and then cornmeal mixture. Place them on the parchment and bake for 20 minutes.
Serve it with a mixture of strained yogurt and chili powder.
Zerrin Gunaydin
Zerrin Gunaydin is a food blogger living in Turkey. She loves to share recipes mainly from Turkish cuisine on her blog Give Recipe. Zerrin is trying to inform people around the world about Turkish cuisine, which has a very large repertoire with its various kind of dishes.