Amber Massey serves up a batch of amazing game day BBQ Pulled Pork Sliders.
By Amber Massey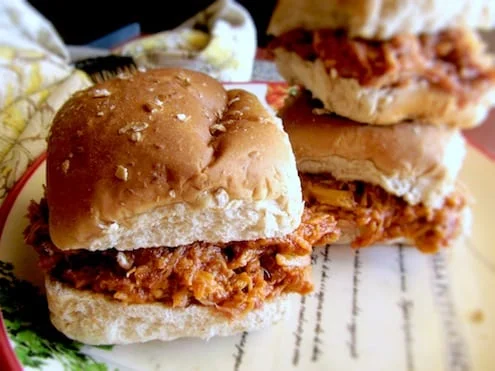 Game Day - Cranberry BBQ Pulled Pork Sliders
Amber Massey serves up a batch of amazing game day BBQ Pulled Pork Sliders.
Author:
Amber Massey, adapted from Snappy Gourmet
Recipe Type:
Main, sliders
Ingredients
Pork
1 (3-4 pound) pork loin roast
4 cups beef broth, divided
Cranberry BBQ Sauce
2 (6-ounce) cans tomato paste
½ cup packed dark brown sugar
½ cup fresh orange juice (about 2 oranges)
1½ tablespoons honey
1 (12-ounce) package fresh or frozen cranberries, thawed
½ cup apple cider vinegar
2 tablespoons worcestershire sauce
¼ teaspoon salt
½ teaspoon pepper
½ teaspoon ground chipotle, more or less for desired heat
½ teaspoon garlic powder
small whole wheat rolls
sliced red onion (optional)
chopped fresh cilantro (optional)
Instructions
Place pork in slow cooker. Add 3? cups beef broth to slow cooker, cover, and cook on low for about 6-8 hours or until pork is tender and falling apart.
Meanwhile, prepare BBQ sauce. Combine all ingredients, along with the remaining ⅓ cup beef broth in a medium saucepan over medium-high heat; bring to a boil. Reduce heat, and simmer 15-30 minutes or until mixture is slightly thickened, and cranberries are broken down, stirring occasionally.
Remove from heat and strain the cranberry sauce through a small metal sieve, pushing through using the back of a large spoon.
Remove pork from slow cooker, pull apart with 2 forks or chop into desired shredded state. Mix with BBQ sauce. Spoon pork, about ¼ cup, into small rolls and top with onion and cilantro, or your favorite slaw!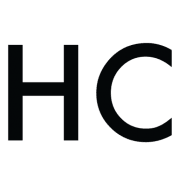 Amber Massey
Amber Massey is a southern-raised, food-loving, registered dietitian focusing on the culinary world of dietetics. Personal chef, author of her blog, Chocolate Broccoli, and accidental lover of food photography, Amber takes pride in healthy recipe development as well as culinary and nutrition instruction through personal and public cooking classes, public speaking, and media outlets. Amber can be seen in print for her nutrition expertise, as well as multiple magazine publications for her culinary creations, including Taste of Home, Healthy Cooking, Simple and Delicious, and Country Women's Magazine.