Cinnamon spiced sweet apples inside a flaky pastry crust drizzled with a sweet and tart lemon glaze can be your ultimate indulgence over a weekend.
By Manali Singh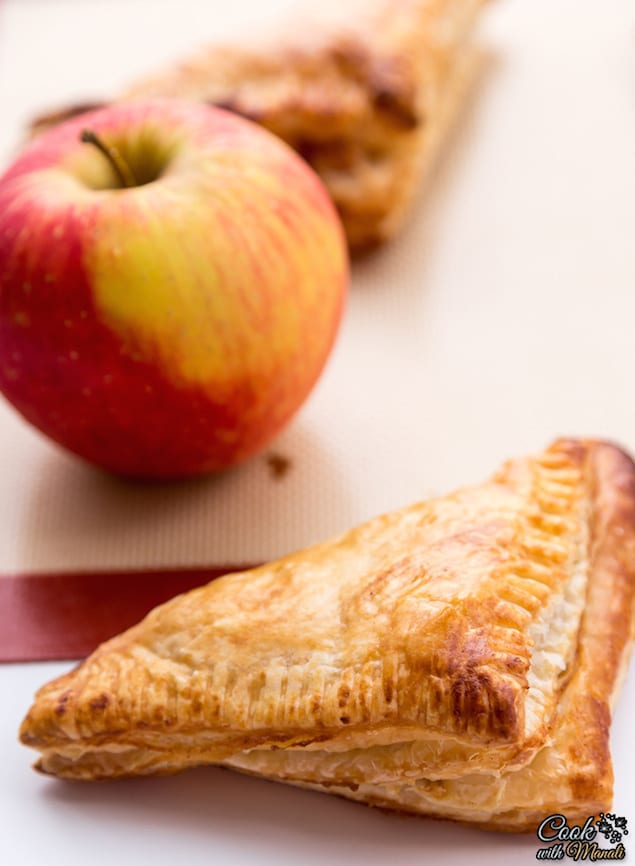 Apples, apples and more apples! That's all that I see in the grocery stores these days, other than pumpkin of course. Honestly, I didn't know that there were so many varieties of apples before I moved to US. It makes me happy and also confused at the same time. I mean it's great that we have so many options here but which one to pick? It's so confusing! Some are tart while others are sweet and you have to be sure that you pick up the right apples for your recipe.
I love the flaky texture of a puff pastry and have made recipes using it in the past even though none of them are on the blog because I did not use to blog then. But all the puff pastry recipes that I have made in the past have been savory, this is the first sweet treat that I made using store bought puff pastry and boy what a treat it was. Cinnamon spiced sweet apples inside a flaky pastry drizzled with a sweet and tart lemon glaze was our ultimate indulgence over the weekend.
Because the filling was already sweet, I thought to drizzle them up with a sweet and tart lemon drizzle and I can't tell you how amazing it tasted. I made only 4 turnovers since I wanted to use the remaining pastry sheet for another recipe. You can double the recipe and make 8 turnovers using both the sheets of puff pastry that come in a box.
See Also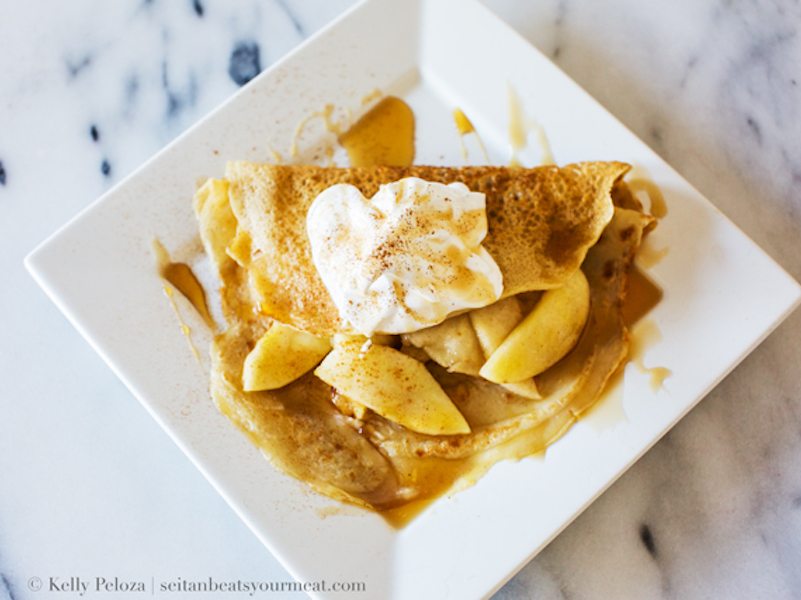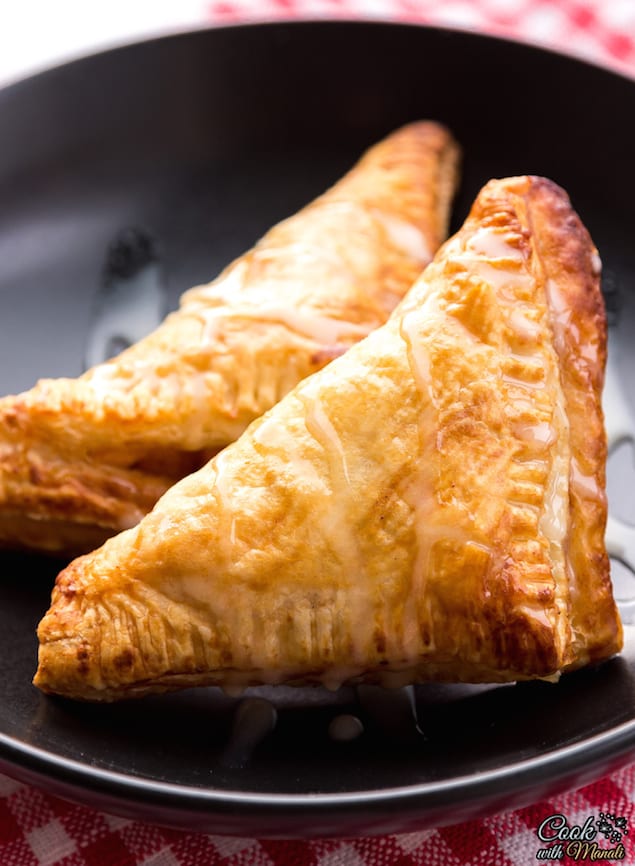 Flaky Apple Turnovers with Lemon Glaze
Easy Apple Turnovers made using Puff Pastry and topped with a Lemon Cream Cheese Drizzle.
Recipe Type:
Dessert, Baking
Ingredients
Apple Turnover
1 puff pastry sheet, thawed
2 apples, peeled, cored & diced
¾ teaspoon cinnamon powder
¼ teaspoon nutmeg powder
1.5 teaspoons vanilla extract
½ cup granulated sugar
1 teaspoon cornstarch
2 tablespoons water
1 egg, beaten
Lemon Cream Cheese Drizzle
2 oz cream cheese, softened
½ cup + 2 tablespoon confectioners sugar
2 tablespoons lemon juice, fresh
2 tablespoons milk
½ teaspoon vanilla extract
Instructions
Apple Turnovers
In a pan on medium heat combine diced apples, sugar, water, cinnamon, cornstarch, vanilla and nutmeg powder.
Cook for around 8 minutes till apples are soft but hold their shape.
Let the mixture cool for around 20-30 minutes before you fill it in.
Unfold the thawed puff pastry sheet on a floured surface.
Cut it into 4 squares. Take 1 square and place around 1.5 tablespoons of apple mixture in the center.
Fold to form a triangle and use a fork to seal the edges. You can see in the picture how I pressed the edges using a fork.
Repeat with the remaining 3 turnovers and transfer all to a baking sheet lined with silicone mat or parchment paper.
Lightly brush each turnover with the beaten egg.
Bake in a preheated oven at 400 F degrees for around 18-20 minutes or till the turnovers are nice golden brown in color.
Take out of the oven and transfer on to a wire rack to cool completely.
Lemon Drizzle
Beat softened cream cheese till creamy and smooth.
Add in the powdered sugar, vanilla, lemon juice and milk and mix till well combined and smooth.
Drizzle glaze over the cooled turnovers.
Manali Singh
Food lover, recipe developer, food photographer and a big time baking addict. I live in Seattle with my husband and share simple and delicious vegetarian recipes on my blog Cook With Manali.