Honey caramelized carrots with goat cheese and thyme are tucked into a skillet beneath a layer of pastry dough and baked to create a beautiful upside down tart.
By Eva Lambooij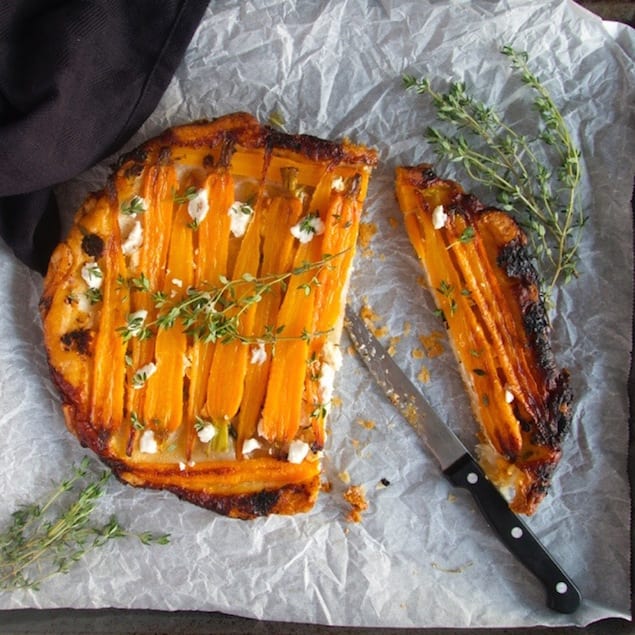 I recently discovered the joy of tarte tatin.
Now I hear you thinking, you live in France half the time, how could you have missed tarte tatin?? Well, I didn't miss it, I've ordered it many times for dessert when eating out. But, that's always a tarte tatin with apple. The classic so to say. A very tasty classic (they don't become classics for no reason!), but not a very interesting for me one as far as cooking goes. I was perfectly happy with eating a slice once in a while in restaurants.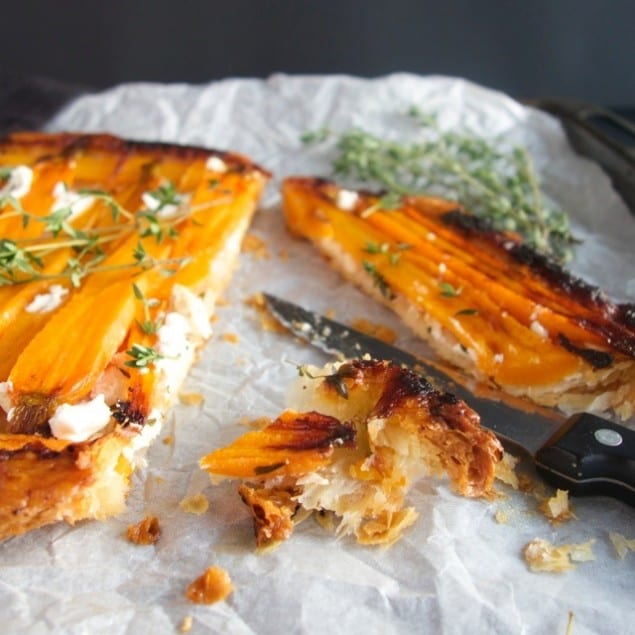 That was until I made a tarte tatin with prunes, and fell in love with how the fruit caramelized (what can I say? it's caramel!) on the bottom of the tin. Combined with sweet, crusty dough was pure bliss. So we ate the whole (!!) pie the same day. 2 people, 1 pie, 1 day….That's how good it was.
And so I started thinking, what if I used the same principle (caramelizing something on the bottom of the tin, covered in pastry) for a savoury tarte tatin? Like, let's say, a tarte tatin with carrots and goat cheese?
See Also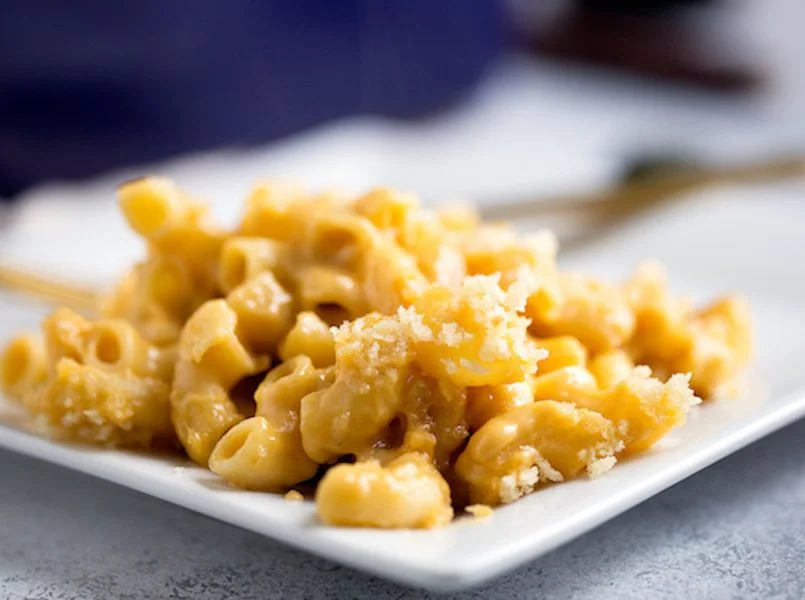 Carrots (with honey) caramelize just as delicious as their fruity counterparts. The goat cheese, thyme and puff pastry made sure it stayed a savoury pie, perfect for lunch or dinner. I like to serve this tarte tatin with a big green salad, for balance in flavor (a sour vinaigrette works well with the sweetness of the carrots).
Print
Caramelized Carrot and Goat Cheese Tarte Tatin
Caramelized carrots with goat cheese and thyme are tucked into a skillet beneath a layer of pastry dough and baked to create a beautiful upside down tart.
Author:

Eva

Category:

Side

Cuisine:

French
Carrots, 6, scraped and cut in half, lengthwise (you want to keep the full length of the carrots)
Butter, 50 gr (1/4 cup)
Honey, 1 tsp
Salt, pinch
Goat cheese, 30 gr (1/8 cup) + a bit extra to garnish
Fresh thyme leaves, 1 tsp + extra to garnish
Puff pastry, 1 roll of ready to use pastry
Instructions
Preheat the oven to 200 C / 390 F
Place the halved carrots in a mould (traditionally a round one)
Melt the butter in a pan, on low heat
Add the honey and the salt, leave to boil for two minutes
Pour over the carrots
Crumble the goat cheese over the carrots and sprinkle with thyme
Take the pastry and place in on top, it must fully cover the carrots
Tuck it in, like a blanket, if you have to much excess pastry, cut it off with a knife
Using a fork, punch a few holes in the pastry (to let the hot steam escape) and bake for 30 minutes
Take out of the oven, let cool off a bit and gently turn the mould over to release the pie
Garnish with fresh thyme and some extra goat cheese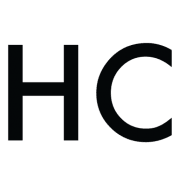 Eva Lambooij
Eva blogs on www.evainthekitchen.com and writes for Dutch the Magazine. Eva is Dutch and lives in both Paris, France as Utrecht, the Netherlands. Cooking for the people she loves is what makes her happy. On her blog she shares her favourite recipes, along with her favourite restaurants in Paris. She believes food should be enjoyed and although she loves cooking, her recipes don't require a full chefs training, nor 25 ingredients. Cooking is fun, so she encourages you to experiment, don't be afraid of making mistakes in the kitchen (because frankly, we all do). Who know's what you'll come up with. Bon appétit!