Warm Cornbread with Honey Butter
Light, fluffy, and oh-so comforting, this cornbread is best served right out of the skillet with whipped honey butter and dunked into chili stews.
By Laney Schwartz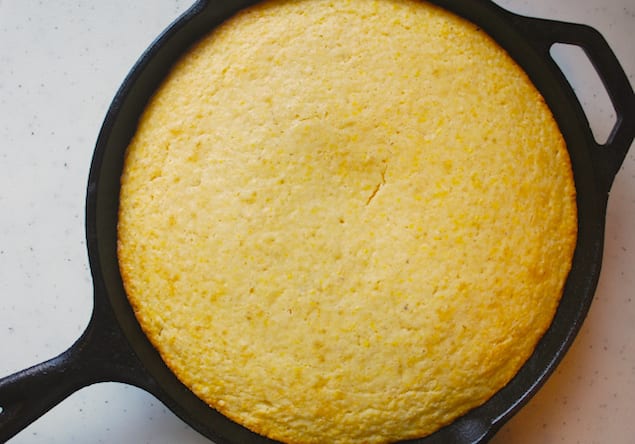 Tonight is a cornbread and chili kind of night. Best night ever. The good news is I'm only responsible for making half of dinner. You see, my mother-in-law makes an awesome turkey chili that my husband (and I) both love. This is one recipe that I have not and will not try to duplicate. Gotta respect. If it ain't broke, don't fix it.
My mother-in-law will often whip up a batch and drop it off at our house for dinner. So we always have awesome homemade chili in our freezer ready to go. However, this poor chili needs a friend… Hence, my kick-ass Comfort Corn Bread (with whipped honey butter, duh).
Never again will you make corn bread from a box. And it's truly as simple as mixing together the dry and wet ingredients.
It's light, fluffy, and oh-so comforting.
I can't get enough.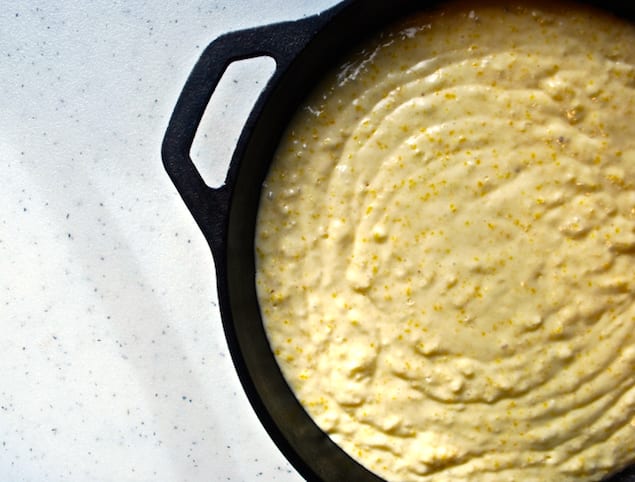 See Also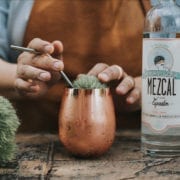 I've made this cornbread in a square dish and in muffin tins, but my all time favorite way to bake and serve this is in the trusty ol' cast iron skillet. For me it adds to the comfort factor, and I love how it looks served right in the rustic pan.
I like my corn bread plain and simple, but feel free to doctor this up with cheese, jalepeño peppers, or whatever else your little heart desires. I'm good with it served as is, or with a little (or a lot) of this whipped honey butter spread on top.

Warm Cornbread with Honey Butter
Light, fluffy, and oh-so comforting, this cornbread is best served right out of the skillet with whipped honey butter and dunked into chili stews.
Recipe Type:
Baking, Side
Ingredients
Cornbread
1½ cups all purpose flour
⅔ cup sugar
½ cup yellow corn meal
1 tablespoon baking powder
½ teaspoon salt
1¼ cups half and half
2 eggs, lightly beaten
⅓ cup canola oil
4 tablespoons butter, melted and cooled slightly
For the whipped honey butter
½ pound butter, at room temperature
1 + ½ tablespoons honey
½ teaspoon cinnamon
A pinch of salt
Instructions
Preheat the oven to 350 degrees. Grease an 8 inch square baking dish or an 8 inch cast iron skillet.
Combine flour, sugar, corn meal, baking powder and salt in a large bowl.
Combine half and half, eggs, oil and melted butter in a medium bowl and mix well.
Add the wet mixture to the dry mixture and using a spatula stir until just blended. Pour into your prepared baking dish.
Bake for 20-25 minutes, until golden brown or until a tooth pick inserted in the center just barely comes out clean. Please note, if using a cast iron skillet the corn bread will continue to cook once taken out of the oven.
For the whipped honey butter
Combine all the ingredients in a bowl and using a hand mixer whip together until light and fluffy.
Laney Schwartz
Laney spends her time being a home cook, mom, wife, workout junkie, and ultra crazy food lover.