Feel-better popsicles are just the thing that's needed during this cold season.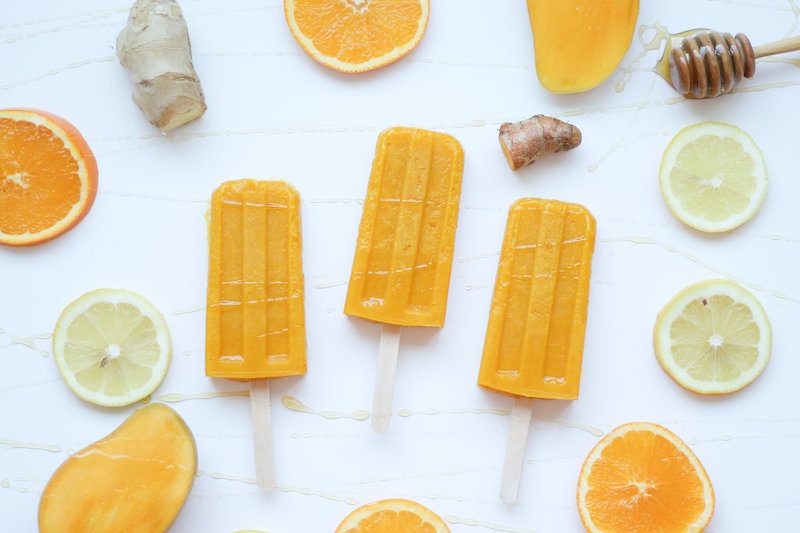 I hope it's not the case, but perhaps you're starting off the new year with a head cold. I'm just coming off my third of the season, the fog lifting a bit, my head less of a puddle. Generally, hot liquids are my lifeline when I'm sick, though I found this last time around I wanted something cold to soothe my aching throat. These immune boosting popsicles were just the thing. They pair well with chicken soup, chamomile tea, piles of tissues, and excessive coughing, sneezing, and Netflix binge-watching.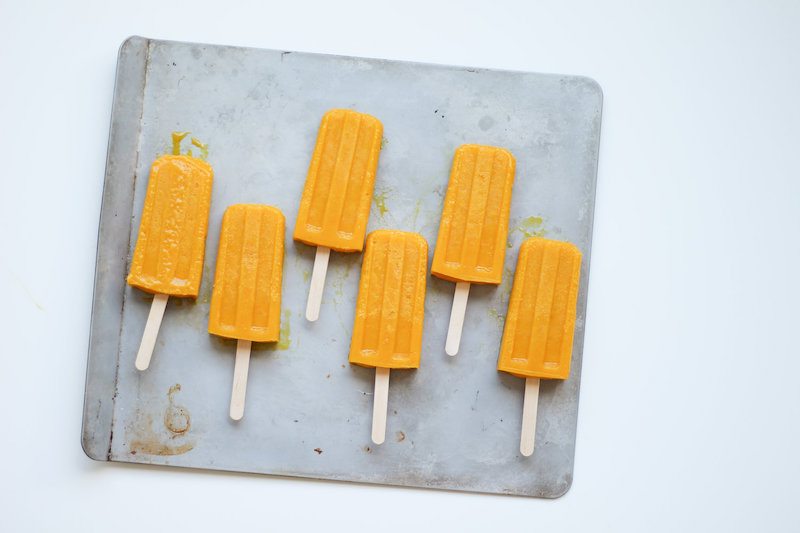 Feel Better Pops for the Cold Season
Ingredients
2 tablespoons lemon juice
¼ cup orange juice
3 cups diced mango from 2 large or 4 small very ripe mangos (I used 4 atualfo mangos)
2-inch piece ginger, peeled and roughly chopped
2-inch piece of turmeric, peeled and roughly chopped (or 2 tablespoons ground turmeric)
⅓ cup honey
Instructions
Combine all ingredients in a food processor or blender. Blend until smooth. Pour into popsicle molds and place in the freezer.
After about 15-20 minutes the popsicles will be slightly set and firm enough to hold the popsicle sticks. Place a stick in each popsicle a few inches in, then return to the freezer and let set completely, at least a few hours.
When ready to enjoy, dip the pop molds in a container of warm water to release the popsicles.