We love strawberries. Here are our favorite strawberry shortcake recipes to make for Memorial Day and enjoy all summer long. Some are sweet and simple, others are more complex. Dig in!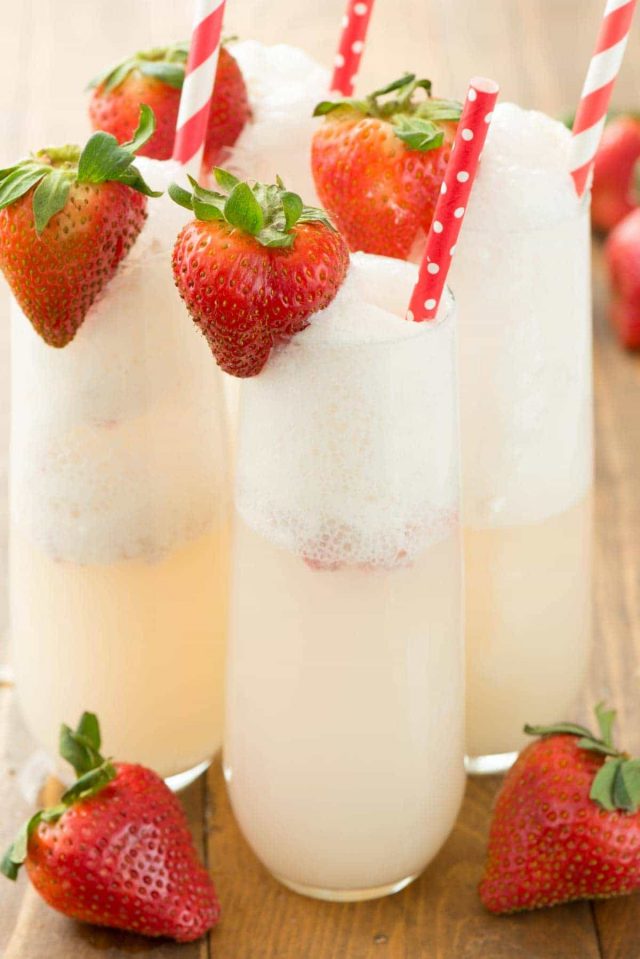 www.crazyforcrust.com
Strawberry Shortcake Mimosa Float
A cool warm-weather treat or adult dessert, these float are fun and fizzy. See the recipe.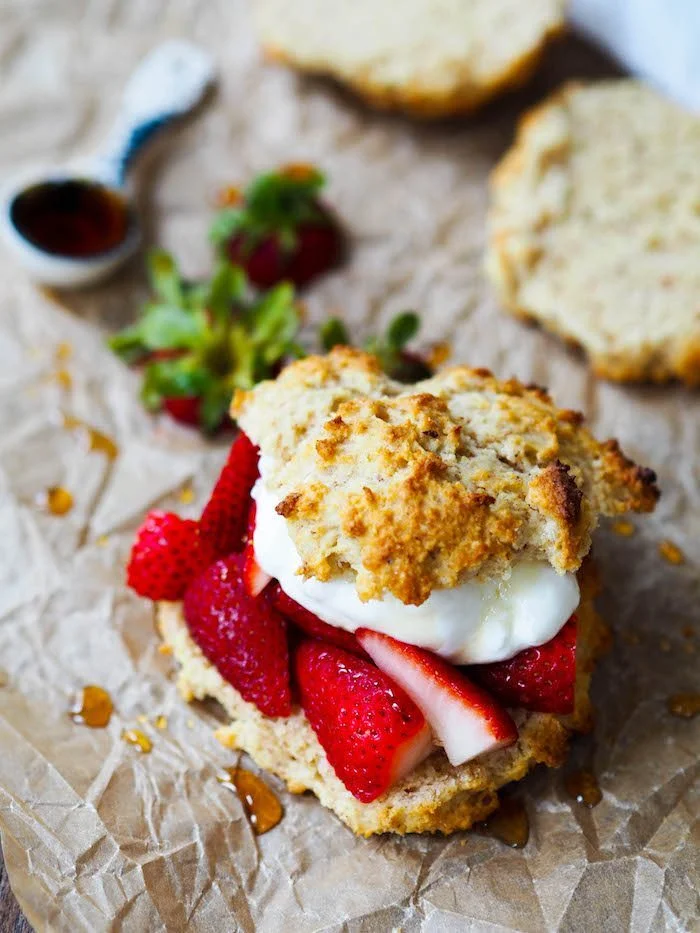 Breakfast-Approved Strawberry Shortcake
This recipe is dessert for breakfast. Served with yogurt, whole wheat shortcake biscuits and fresh strawberries, it's a delightful morning treat. See the recipe.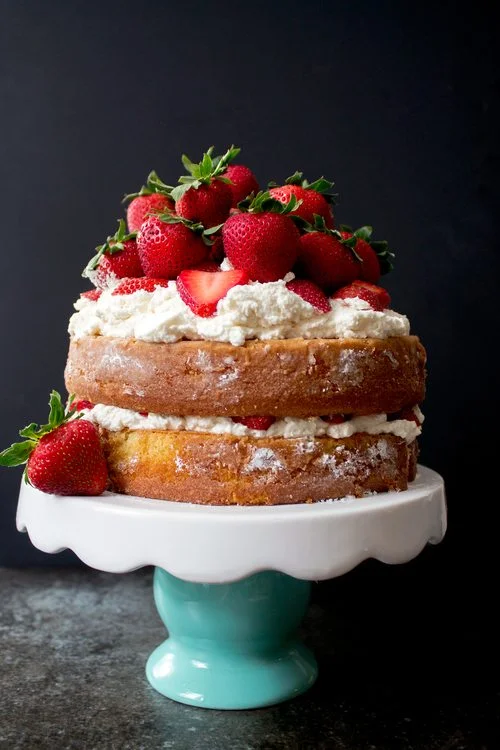 www.unusuallylovely.com
Summer Strawberry Shortcake to Feed a Crowd
This cake is easy-peasy and comes with a rustic vibe that doesn't require any complicated decorating techniques. See the recipe.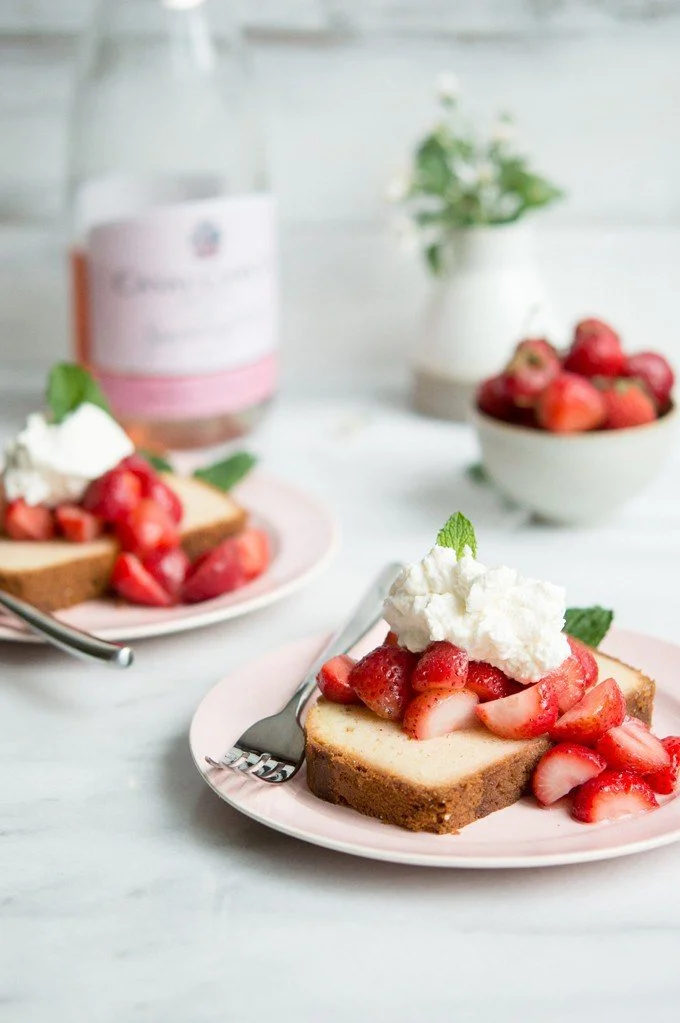 Wine-Soaked Strawberry Shortcake
A light summer dessert of shortcake and strawberries is soaked in a sparkling rosé wine for even fruitier fun flavor. See the recipe.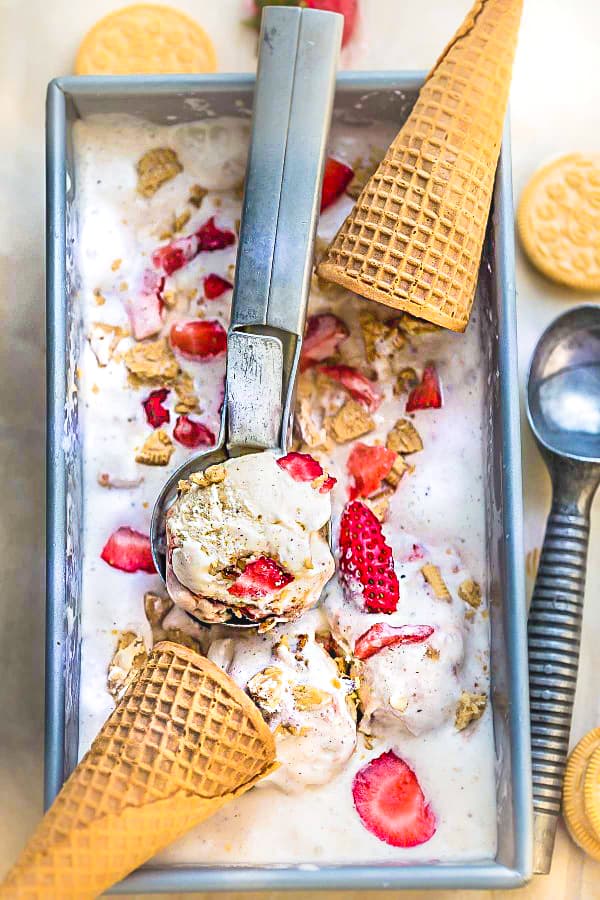 www.lifemadesweeter.com
No-Churn Strawberry Shortcake Ice Cream
Fresh strawberries and vanilla Oreos make for a sweet dessert. See the recipe.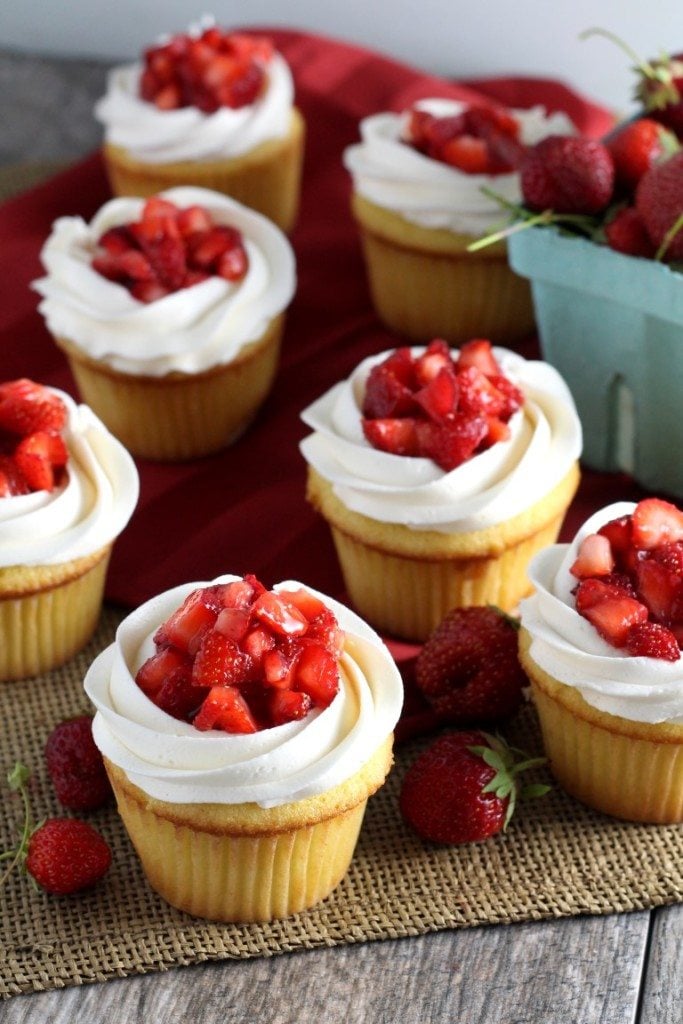 www.chocolatewithgrace.com
Strawberry Shortcake Cupcakes
Yellow cupcakes, whipped vanilla buttercream and fresh strawberries make these shortcake cupcakes a fun variation of the summertime treat. See the recipe.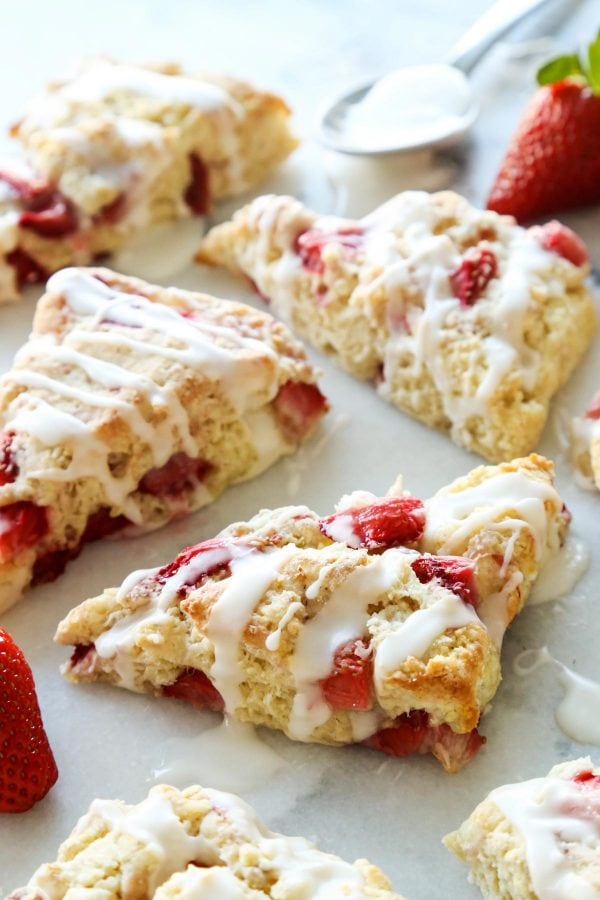 www.afarmgirlsdabbles.com
Strawberry Shortcake Scones
These scones are buttery and studded with juicy strawberries. Finish them with a drizzle of sweet vanilla cream glaze. See the recipe.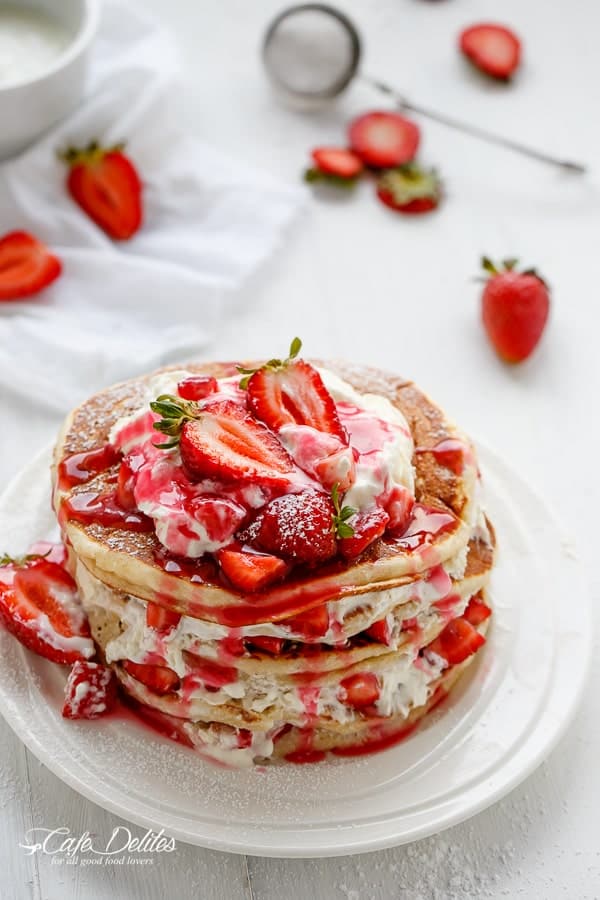 www.cafedelites.com
See Also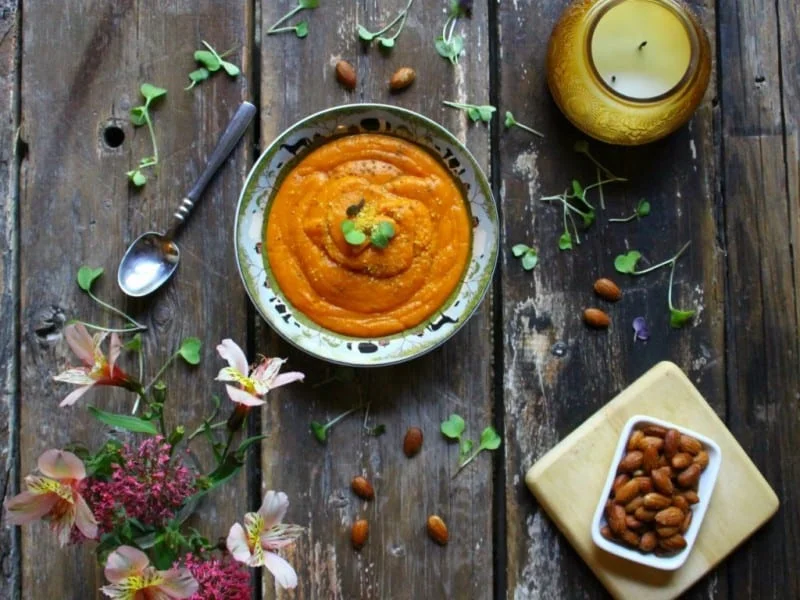 Strawberry Shortcake and Yogurt Pancakes
The perfect summer breakfast. See the recipe.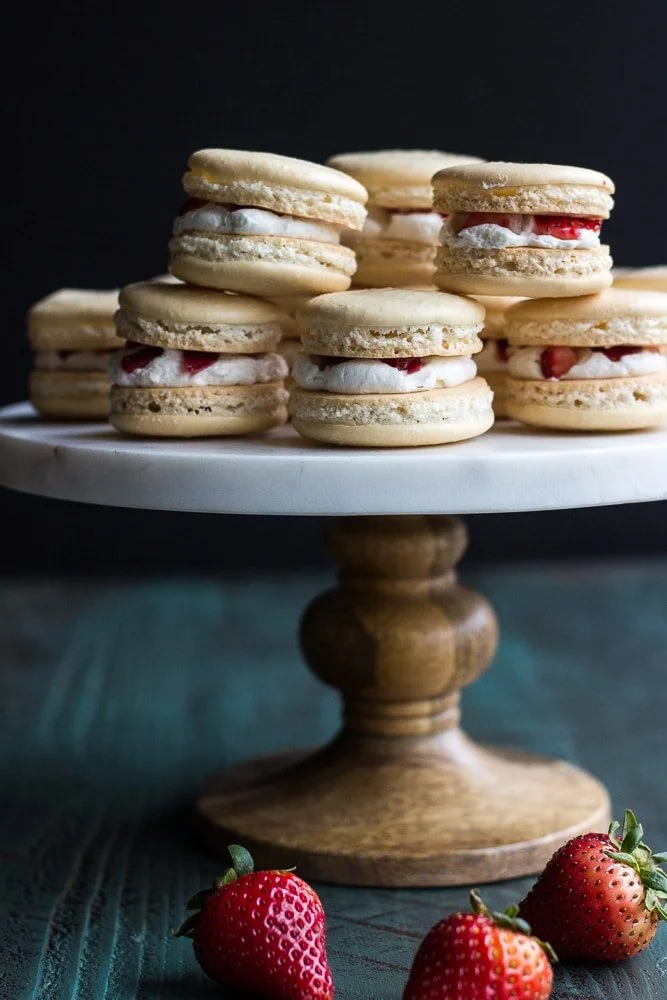 www.thebeachhousekitchen.com
Strawberry Shortcake Macarons
The perfect macaron texture combined with creamy, vanilla filling and fresh berries. Pure bliss. See the recipe.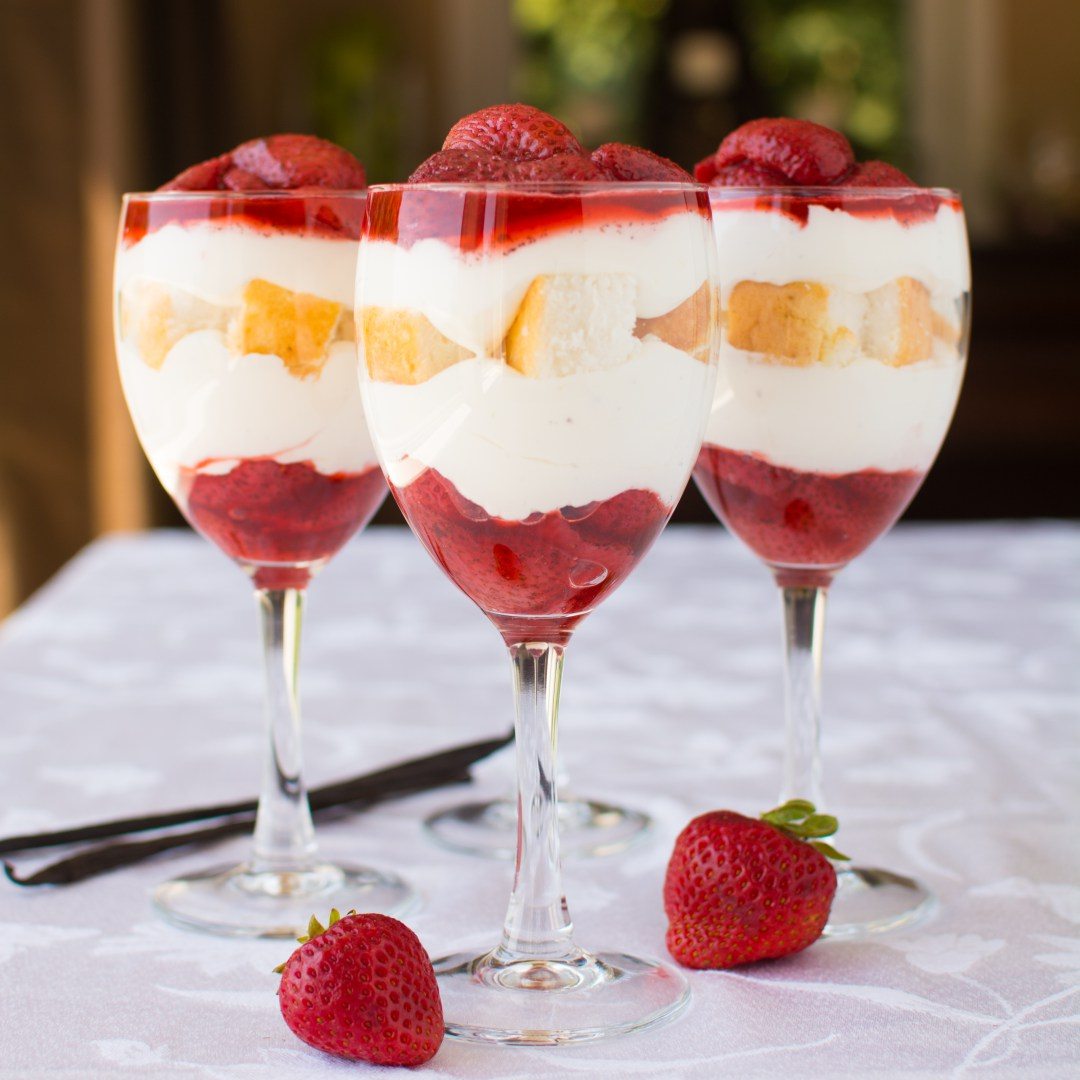 Roasted Strawberry Shortcake Parfaits
Roasting strawberries really takes things to the next level. See the recipe.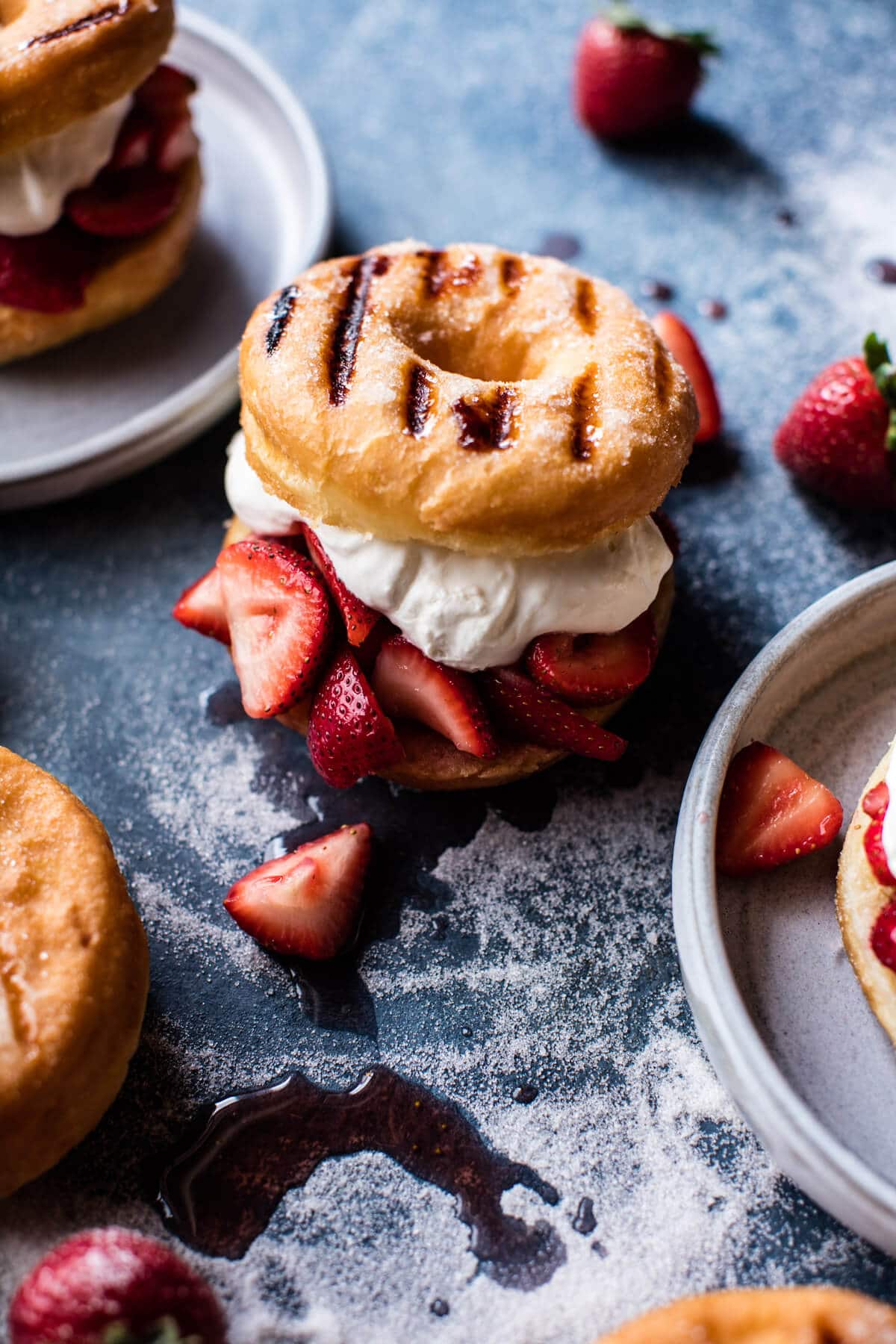 www.halfbakedharvest.com
Strawberry Shortcake Grilled Doughnuts
What can we say? This is genius. See the recipe.