Sip something fun this summer and relax with Portugal's Casal Garcia wines. Fun enough for a gathering and versatile enough to pair with easy patio meals.
A light summer dessert of shortcake and strawberries is soaked in a sparkling rosé wine for even fruitier fun flavor.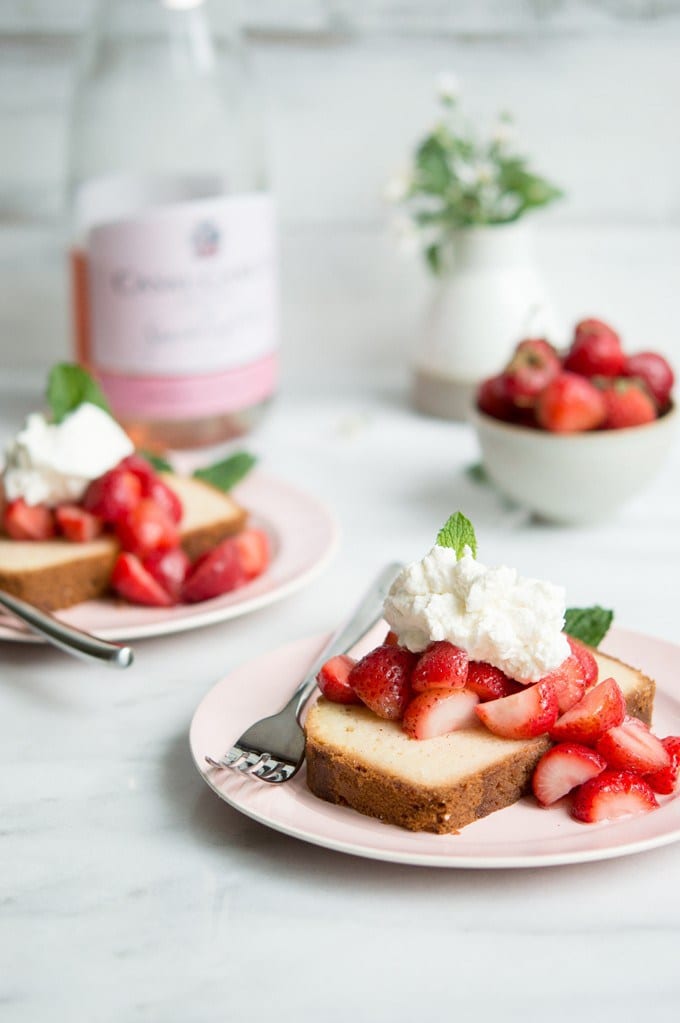 The parties and showers thrown by my aunties are legendary; the food goes on for miles and the decor is nothing short of a Hollywood film set. It was this standard I had in mind when Keith and I set out to create this Sparkling Wine-Soaked Strawberry Shortcake.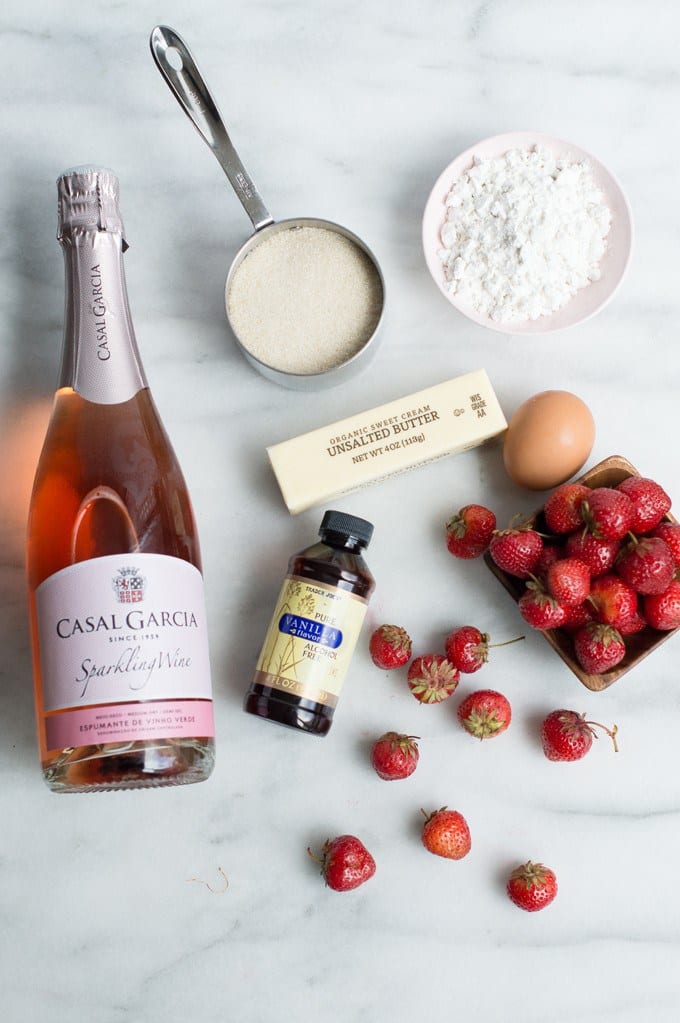 When our friends at Casal Garcia sent us some of their incredible Sparkling Rosé, we knew we had to create something special. There is just something so feminine about this sparkling wine, with its beautiful pink hue and its delicately sweet flavor. We thought that strawberries at the height of their season would be the perfect pairing.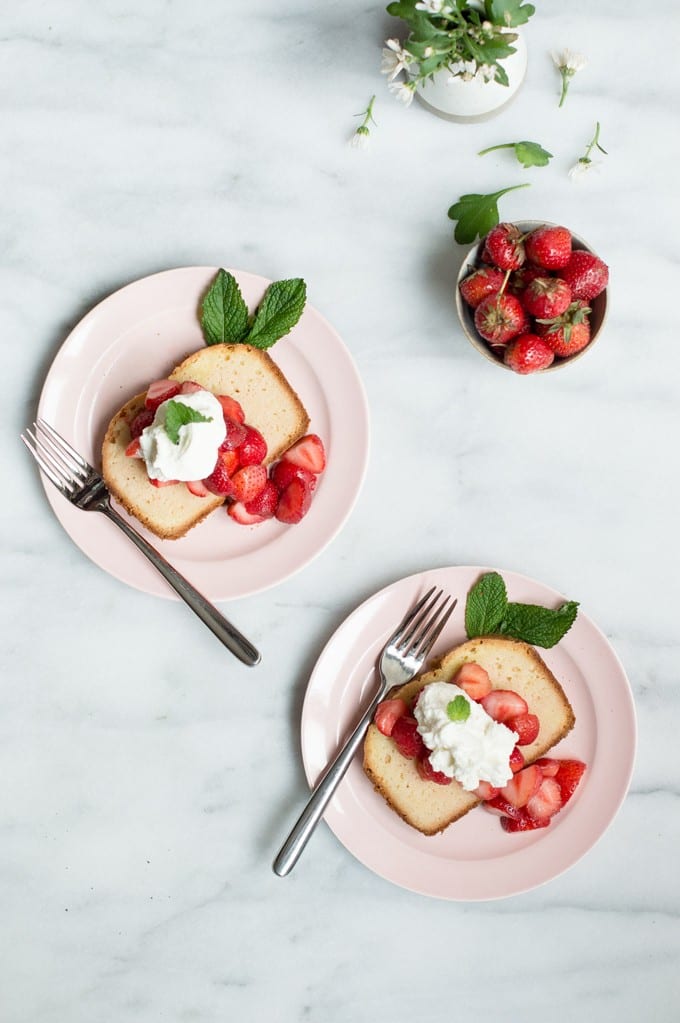 Keith baked up an incredible shortcake, with a great fluffy texture that is not too sweet. We bought some plump, juicy strawberries from the farmers' market, and he marinated them in a bit of sugar and wine to make them even more delectable. We served this wine-soaked shortcake with some fresh whipped cream and a sprig of fresh mint.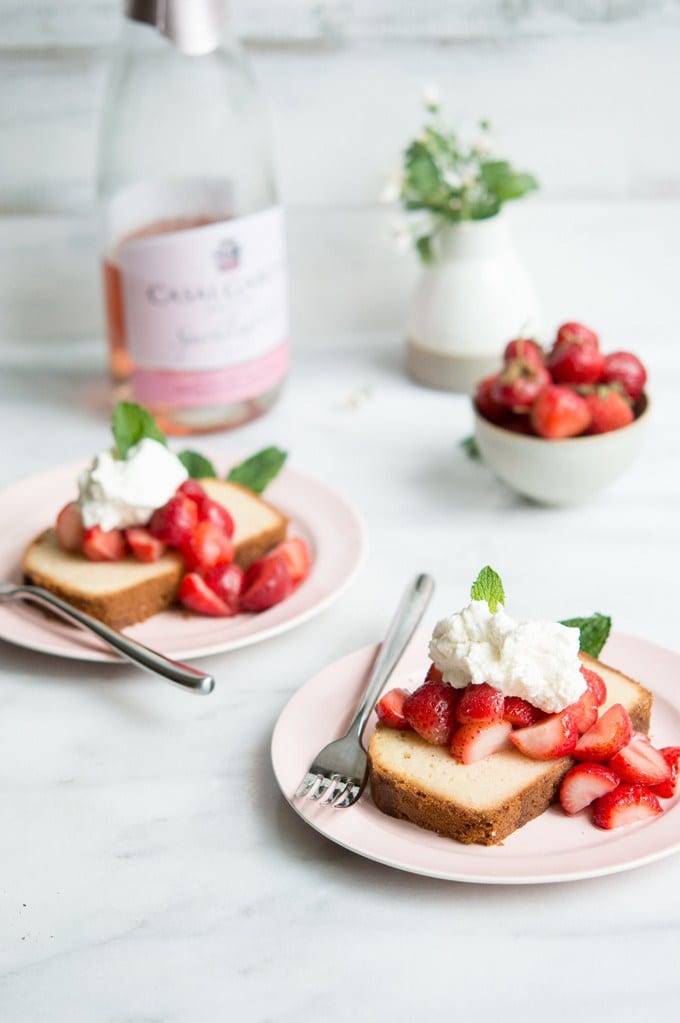 Sparkling Wine-Soaked Strawberry Shortcake goes great with a glass of sparkling rosé, and it is definitely worthy of a special celebration. It is pretty enough to be served at bridal shower, and simple enough to top off a weeknight meal. This one will surely pass the test in my family; I only hope that it will make my momma and my aunties proud. I certainly learned from the best.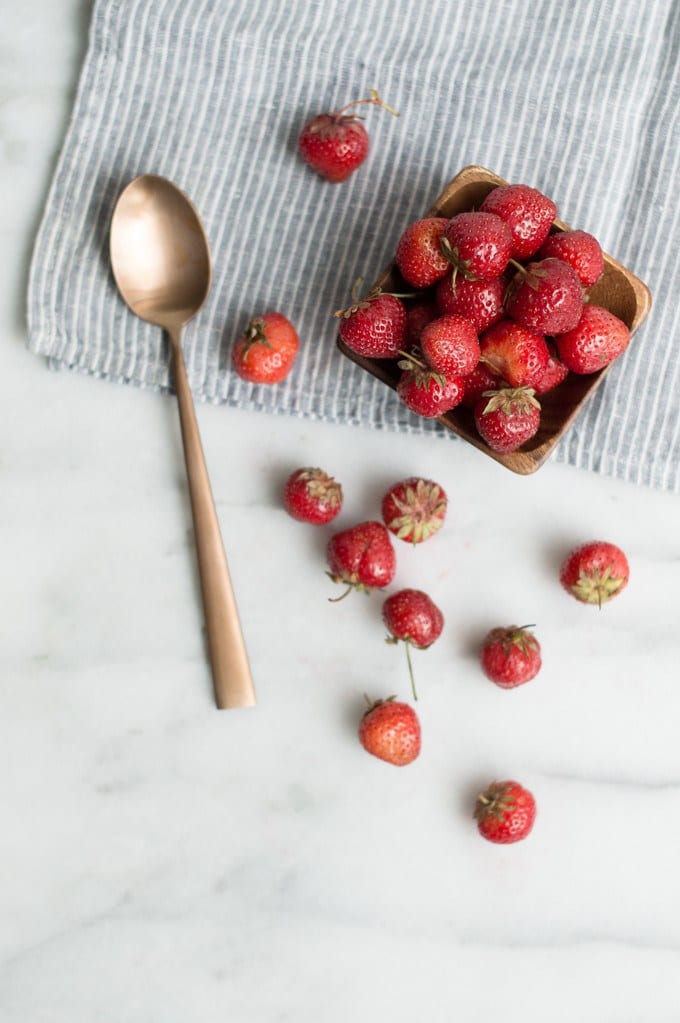 Celebrate summer with a refreshing poke bowl video recipe that pairs perfectly with Casal Garcia's crisp wines.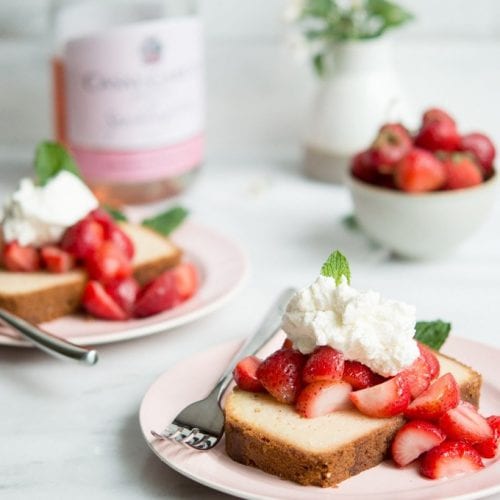 Keith & Jackie of Superman Cooks
Ingredients
For the Cake:
2

sticks of unsalted butter

chilled

3

large eggs

3

additional egg yolks

2

tsp

vanilla extract

½

tsp

salt

1½

C

sugar

1 3/4

C

cake flour
For the Topping:
2

pPints fresh strawberries

cleaned and cut

1

C

Casal Garcia sparkling rose

¼

C

sugar

1

pint

heavy cream

mint leaves
Instructions
In a large mixing bowl, cut butter up into pieces and allow to sit at room temperature for 20 minutes.

In a separate bowl, mix eggs, yolks and vanilla until well-combined.

Preheat oven to 325 degrees and make sure rack is placed in middle of oven.

Grease and flour a 9x5 loaf pan.

Using a mixer set to high, beat butter until creamy, about 2-3 minutes.

Continue mixing on medium while slowly adding sugar and mix for 1 minute.

Increase speed to high again and continue to mix until light and fluffy, about 5 minutes.

Reduce speed to medium again and slowly add egg mixture until fully incorporated.

Mix now on high for 3 minutes,

Sift flour over mixture in 3-4 step: while folding flour into batter, using spatula until all flour is folded in.

Pour mix into prepared pan and smooth top.

Bake until golden brown and toothpick comes out clean, about an hour and 10 minutes.

Remove from oven and allow to cool on wire rack for 15 minutes before removing from pan.

Allow to cool completely for at least 1 hour and 30 minutes.

To prepare topping:

In a medium-sized bowl, add sparkling wine and sugar and mix until all sugar has dissolved.

Add strawberries and refrigerate for at least 30 minutes.

In a medium bowl, add heavy cream and mix with hand mixer for 4-6 minutes until cream forms medium peaks:

To assemble the plate:

Slice cake and lay on plate. Spoon 2 Tbsp of juice from strawberry mixture onto each slice of cake and allow the cake to absorb liquid.

Top with sliced strawberries and whipped cream and garnish with mint leaves.
Keith Jackie
We met on a warm summer evening. His square jaw and engaging smile reminded me a bit of Clark Kent. We share a passion for life: music, baseball, and especially food. He makes me feel like I can fly. Welcome to our exploration of food, recipes and ideas that celebrates our life together. He creates the recipes and prepares the food, and I am the documentarian. My superman can cook! Check out our site, Superman Cooks.