We know it; you know it—chicken soup really is good for the soul. Whether you're under the weather and craving a little comfort, or simply looking for creative ways to stretch leftover ingredients, this roundup of favorite recipes has you covered.
By Lauren Hutchens for Relish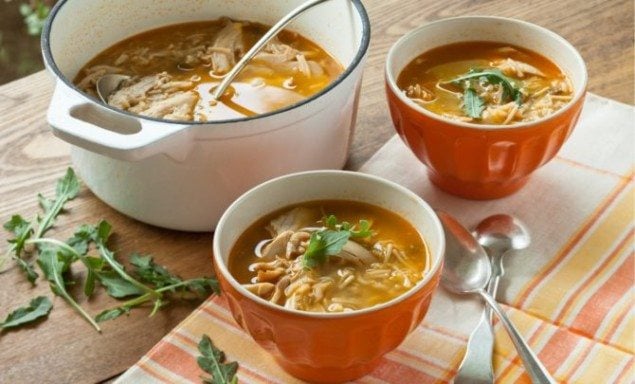 Mark Boughton Photography / styling by Teresa Blackburn
Easy Chicken and Rice Soup
Thanks to rotisserie chicken and pre-seasoned rice mix, this five-ingredient soup could hardly be easier. It cooks low and slow, but the end result is absolutely worth it. See the recipe.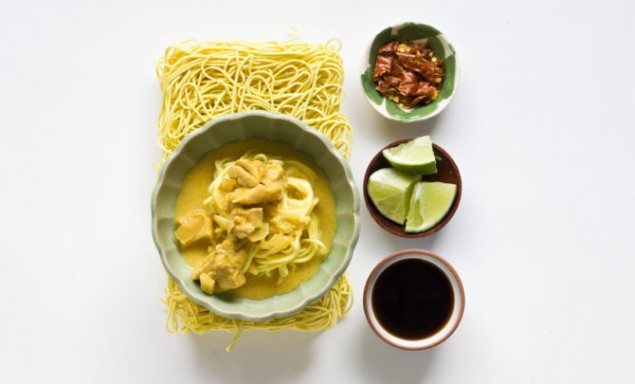 Mark Boughton Photography / styling: Teresa Blackburn
Chicken Coconut Noodle Soup (Ohn No Khauk Swe)
Ready to really change things up? How about this classic Burmese chicken soup? It's made with Asian noodles and a comforting coconut milk broth. See the recipe.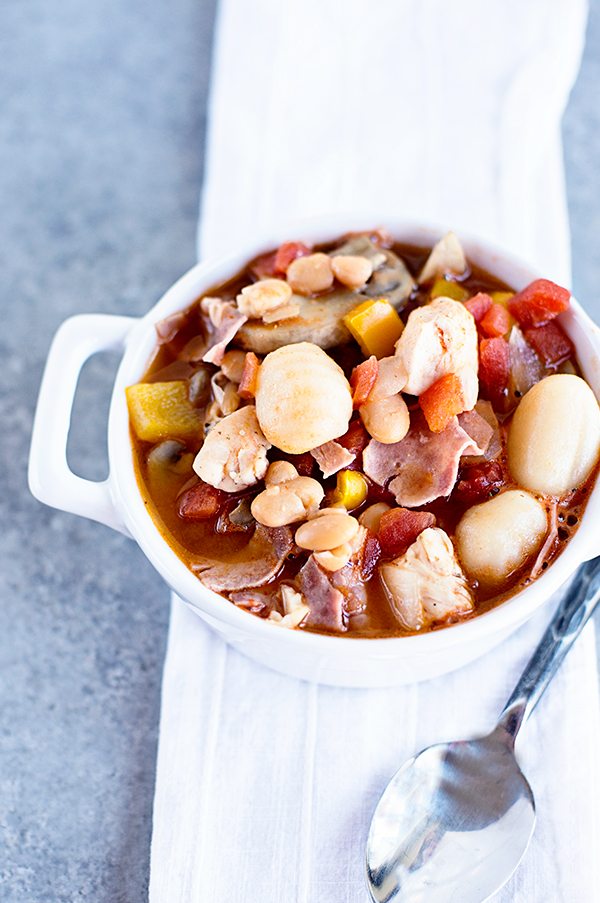 www.dineanddish.net
Chicken Soup with Gnocchi
This one's about as hearty as they come! Chicken, sausage and ham make for a meat lover's dream. See the recipe.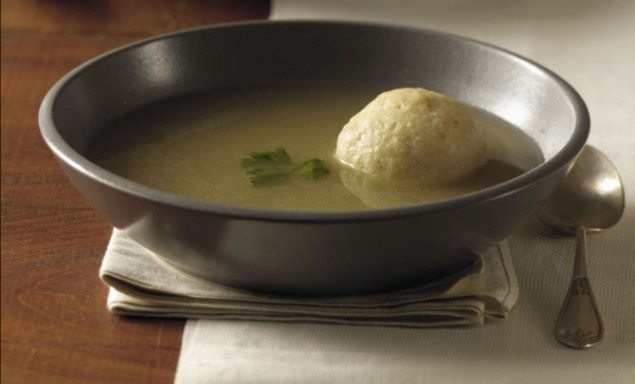 Mark Boughton Photography
Chicken Soup with Matzo Balls
A comforting classic, the perfect cure for anything that ails you. See the recipe.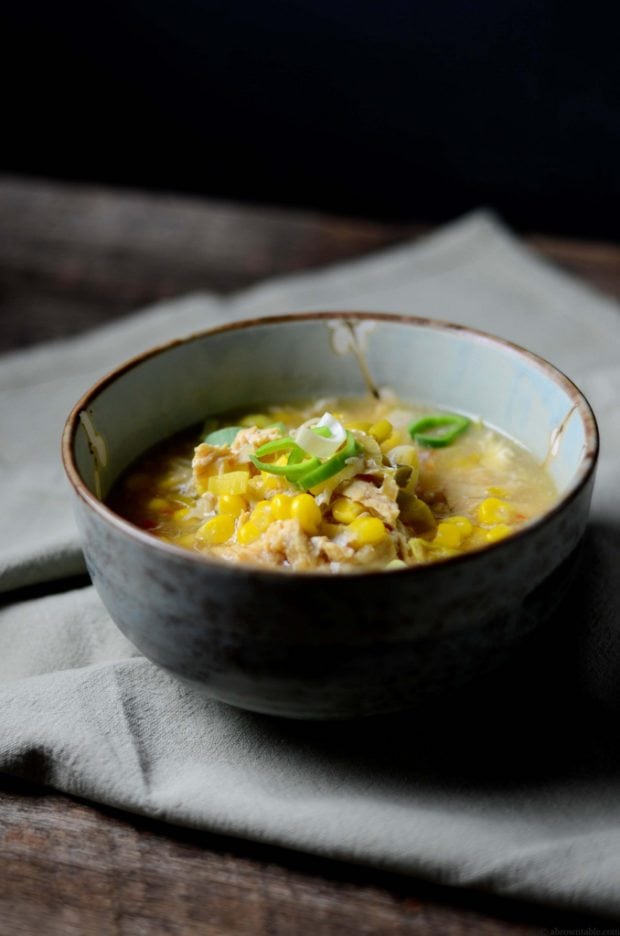 www.abrowntable.com
Chicken and Sweet Corn Soup
A lighter and leaner spin on heavier corn soups like creamy chowder. This take features a tangy broth and plenty of chicken, so it's a meal unto itself. See the recipe.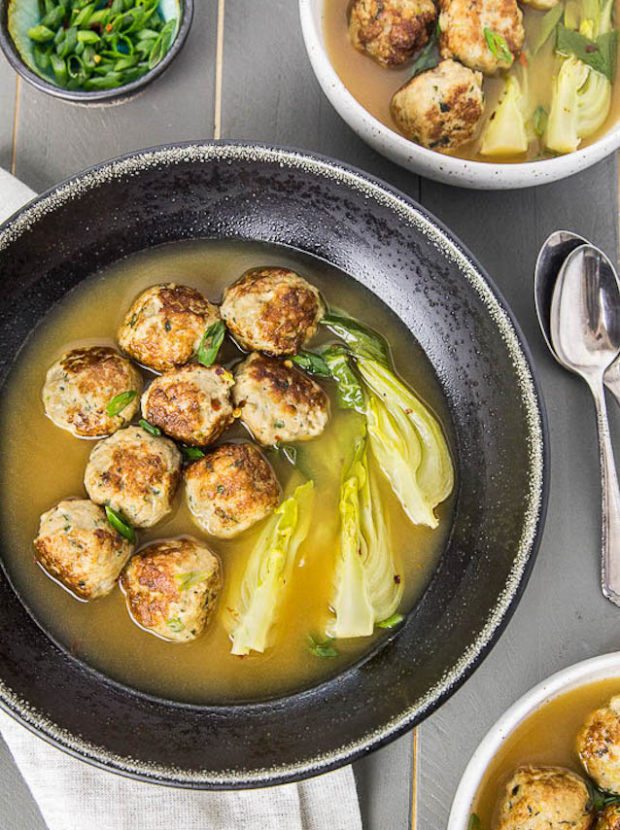 www.nospoonnecessary.com
Ginger Chicken Meatball Soup
Sick of the same old, same old? Chicken meatballs are the way to go. See the recipe.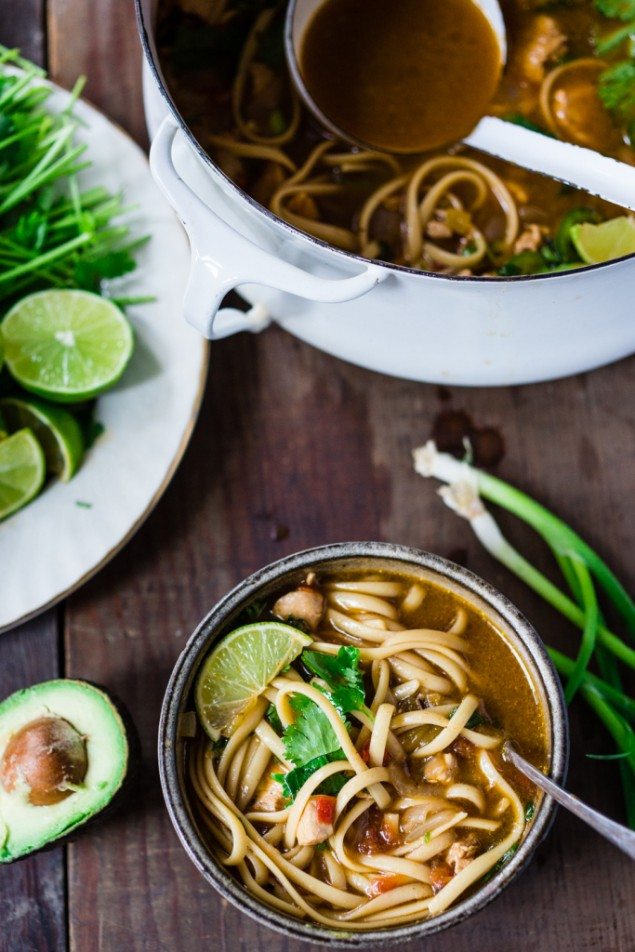 www.feastingathome.com
Mexican Chicken Noodle Soup
Mexican-inspired flavors meet classic chicken noodle—a game-changing combo, if we've ever seen one. See the recipe.
Ali Allen Copyright © 2015
Peruvian Chicken, Lime and Chile Soup
Chicken is featured here as a topping, rather than a main ingredient of the soup itself. A polenta coating makes the chicken extra crispy, so it offers a nice contrast to the brothy soup below. See the recipe.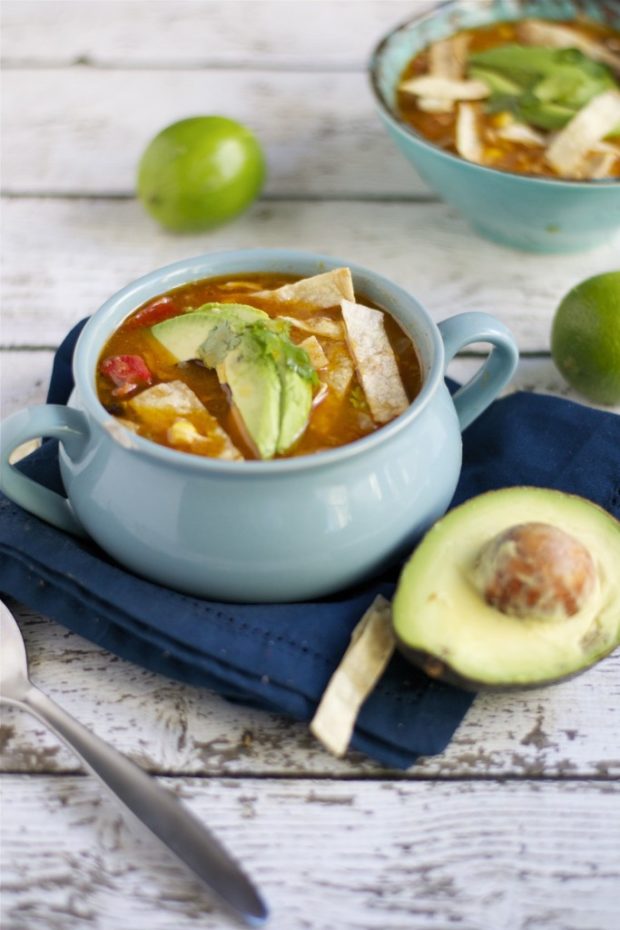 www.adashofmegnut.com
Slow Cooker Chicken Tortilla Soup
Classic chicken tortilla soup made even in easier—in your Crock-Pot! Don't forget plenty of ripe avocado, crispy tortilla strips and fresh cilantro for garnish. See the recipe.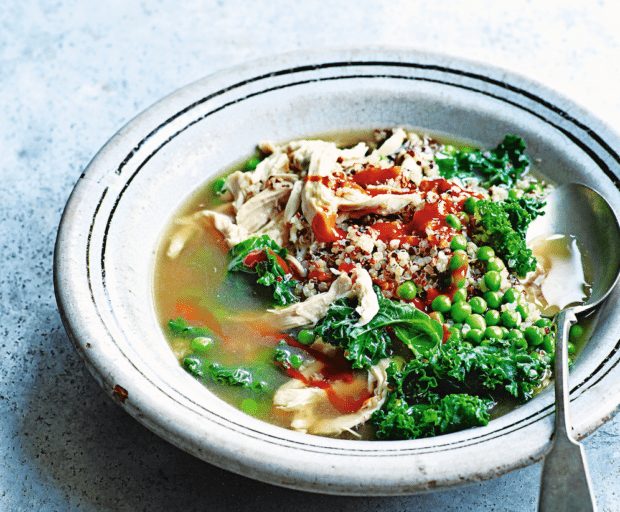 Ali Allen Copyright © 2015
Chicken, Quinoa and Kale Soup
A swirl of spicy Sriracha gives this simple soup soup serious heat. Add as much or as little as you like. See the recipe.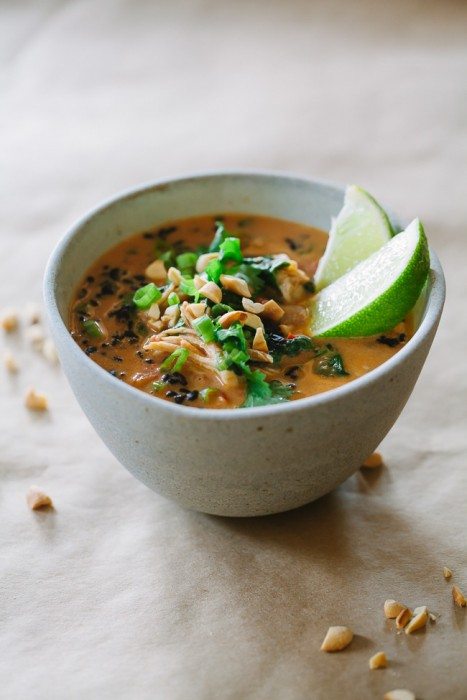 www.gatheranddine.com
Thai Chicken and Rice Soup
Store-bought curry paste keeps this recipe simple, while lemongrass and ginger add bold, fresh flavor. See the recipe.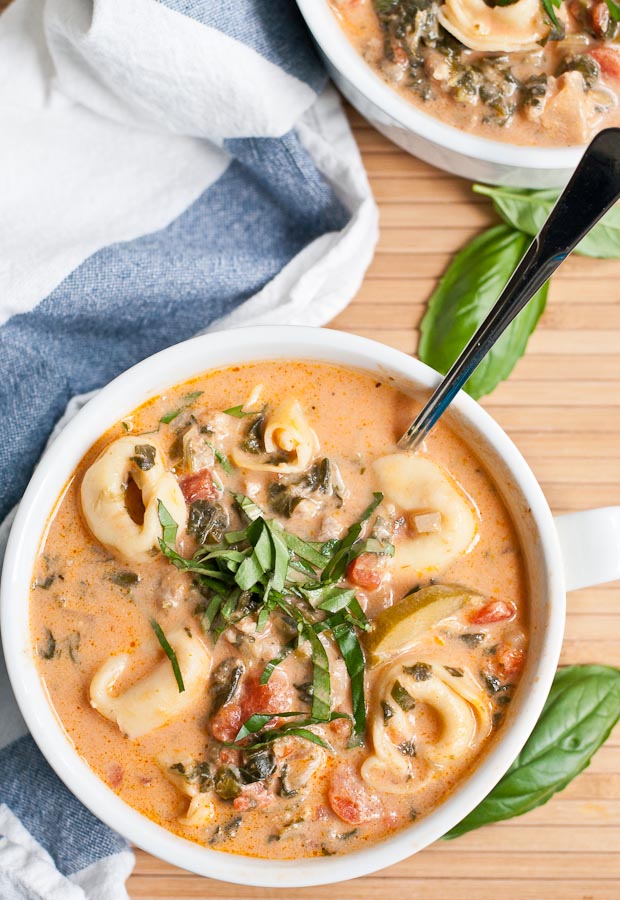 www.neighborfoodblog.com
Creamy Tortellini and Chicken Sausage Soup
Cheese-filled tortellini and generous chunks of sausage make for an especially decadent take on chicken soup. See the recipe.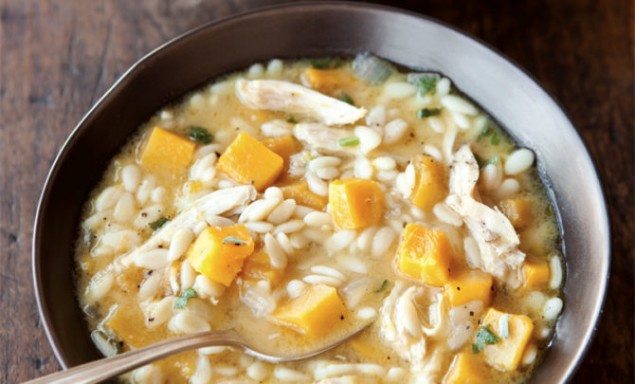 Orzo, Delicata Squash and Chicken Soup with Sage
Winter squash and sage make a winning cool-weather flavor combo, but this recipe's great all year 'round. See the recipe.
This article has been posted with permission and originally appeared as, "20 Chicken Soup Recipes for Every Occasion" on Relish.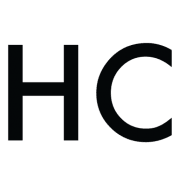 Relish
Offering more than 14,000 recipes plus features and DIYs on cooking, dining and entertaining, Relish celebrates America's love of food. Relish is about honoring cooking traditions while exploring new trends and ideas, which is why millions of people turn to both Relish.com and Relish Magazine for special occasion recipes, quick and easy weeknight suppers and culinary adventures.