These healthy and veggie-packed Farro Breakfast Bowls are full of flavor thanks to easy, make-your-own za'atar and a creamy lemon tahini sauce.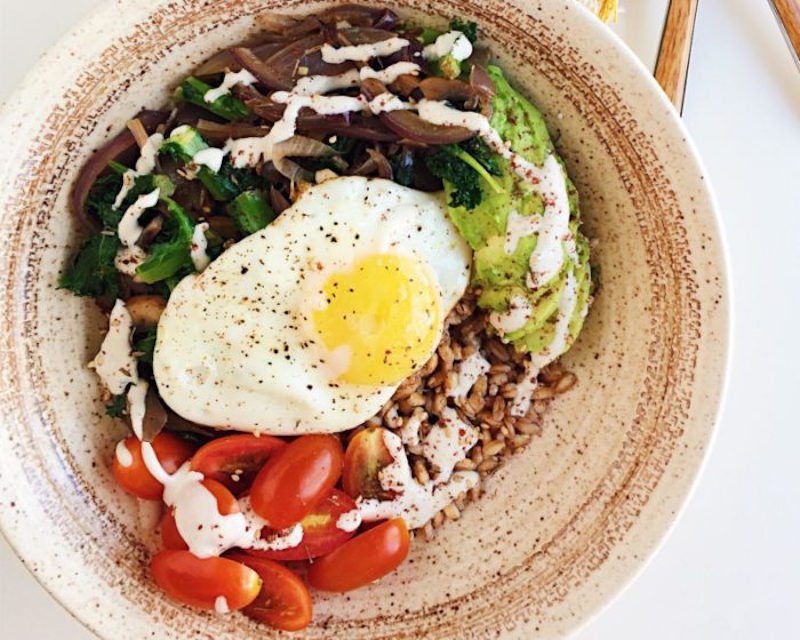 Creamy, delicious, raw tahini. What to pair it with?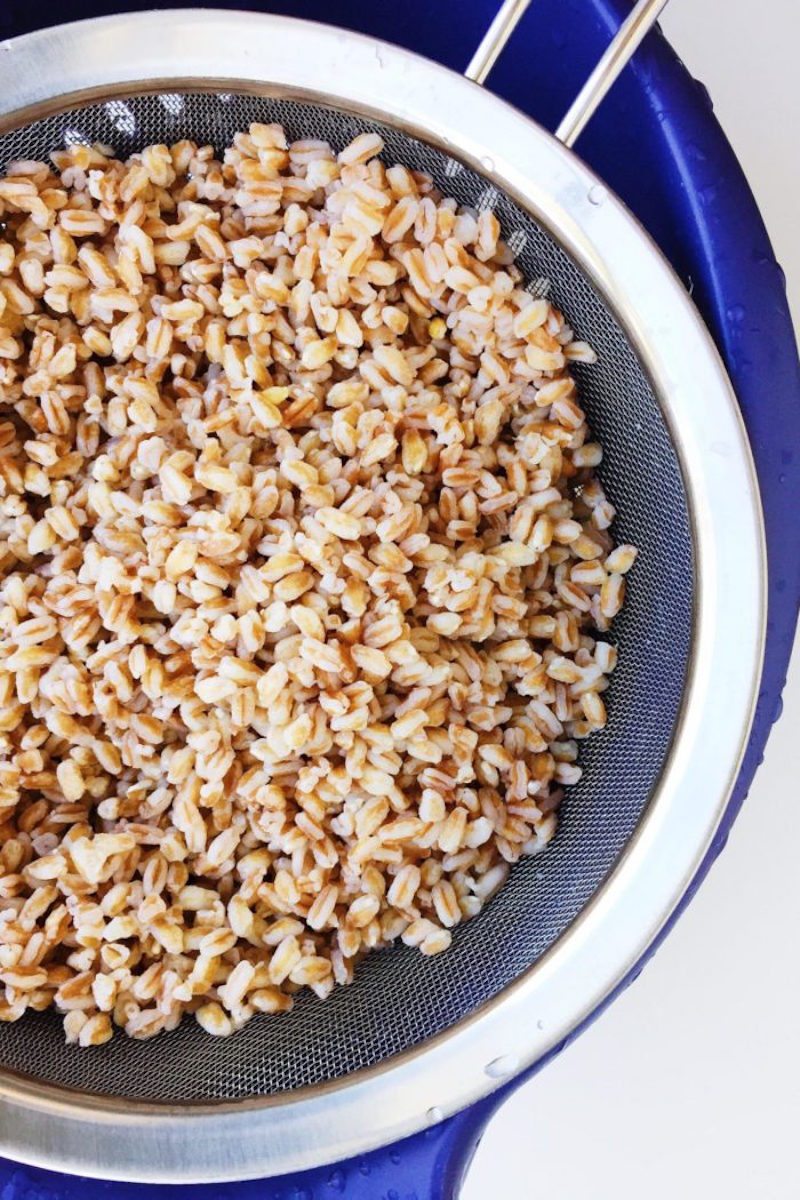 Okay, let's discuss these farro breakfast bowls. If you've never had farro, now is the time to fix that. It's a delicious and hearty ancient grain. I just described farro to someone on Instagram as "a hearty and thicker brown rice with a pleasant chewiness." It can be used anywhere you'd use rice, oats, barley, or quinoa. The complex and nutty grain is popular in many Italian dishes. Ancient Romans used this grain to make bread and porridge and farro has been found in the tombs of Egyptian kings. Now-a-days, you can find farro used in risottos, salads, or soups. It's easily available pretty much everywhere, but I still think it's unjustly underrated.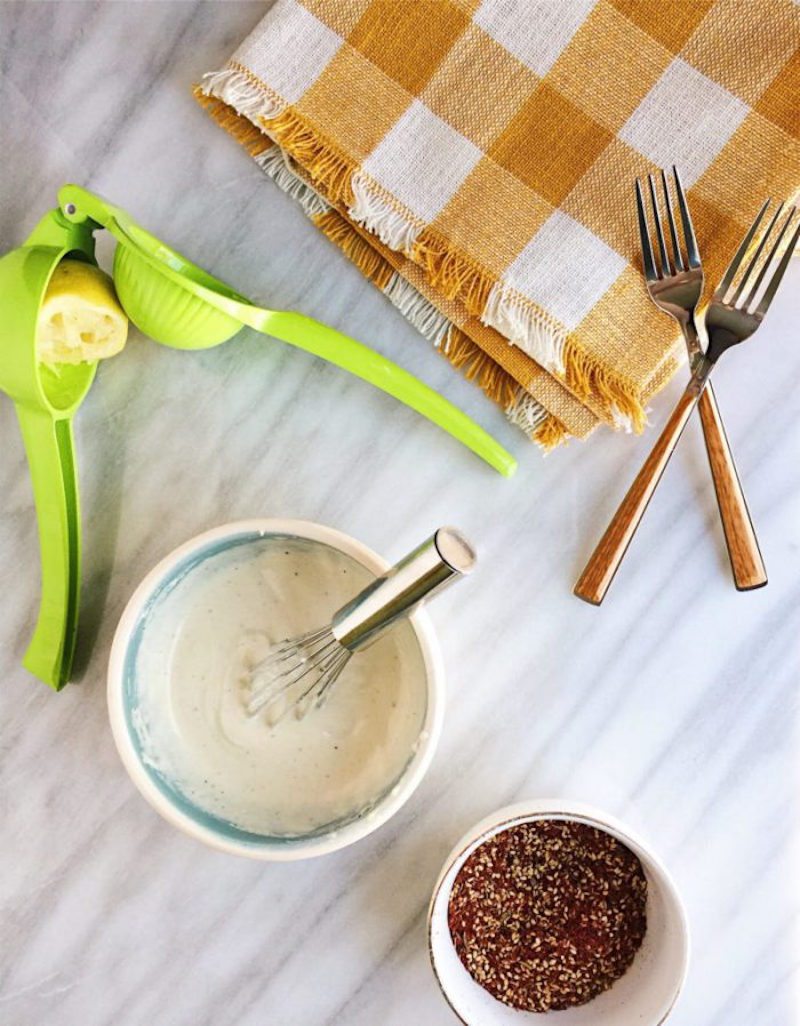 Then, for the za'atar. Za'atar is a delicious and unique blend of Middle Eastern herbs. It creates this savory, bright flavor that is nutty and tart. Its stand-out ingredient is sumac, a flowering, berry-like plant which grants za'atar its distinct lemony-tart flavor.
Za'atar is addictive and it's perfect when sprinkled on hummus, paired with olive oil and pita for dipping, dusted on creamy yogurt, or in this farro breakfast bowl. I make it here with four simple ingredients: salt, sumac, thyme, and toasted sesame seeds.
See Also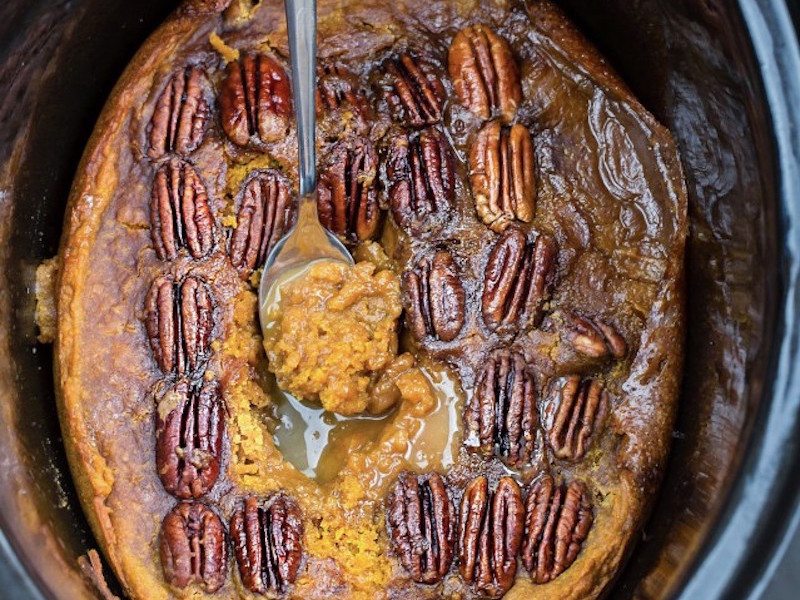 Then, we simply build our farro breakfast bowls! Za'atar scented farro, garlic infused kale, red onion, and mushrooms, fresh tomatoes, a 3-ingredient tahini sauce, and a perfectly fried egg compose this grain bowl.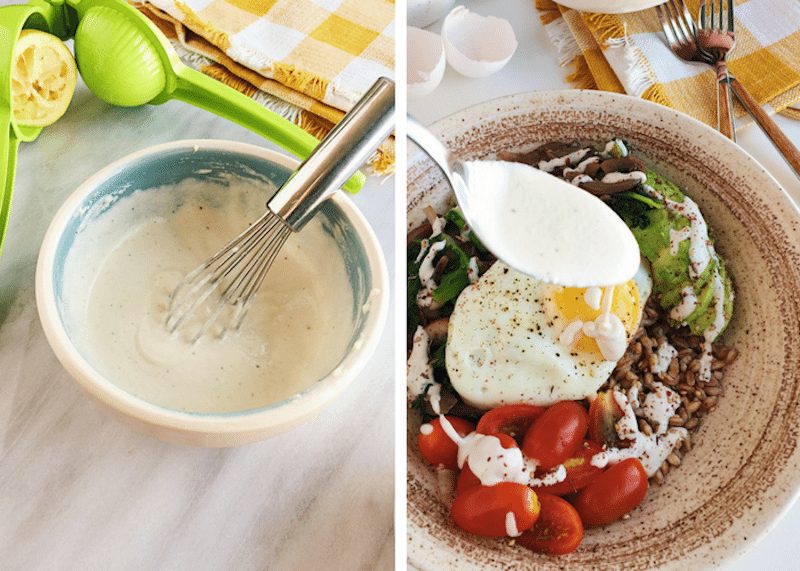 And it's so good. And so good for you. Farro offers tons of protein, fiber, magnesium, and iron. The sumac and za'atar provide an ample amount of antioxidants, vitamins, and Omega-3 fatty acids. Not to mention all the other superfoods such as garlic, kale, and mushrooms. Throw on an egg for quality protein and drizzle with heart-healthy and vitamin-dense raw tahini, and you've got yourself a super delicious, superfood breakfast bowl.
Print

---
Author:

Tiffany La Forge

Yield:

0

Serves 4

1

x
For the Za'atar:
2 tablespoons

toasted sesame seeds

2 tablespoons

sumac

½ teaspoon

sea salt

2 teaspoons

dried thyme
For the Tahini Sauce:
¼ cup

raw tahini
Juice of

one

lemon

¼ teaspoon

sea salt
Pepper (to taste)

¼ teaspoon

garlic powder (optional)

3

–

5

tablespoons warm water
For the Farro Bowls:
1 cup

dry farro

1 tablespoon

olive oil

1

red onion (sliced thinly)

2

cloves garlic (minced)

2 cups

chopped kale

8 ounces

mushrooms (sliced)

4

eggs

2

avocados (sliced)

1

heaping cup sliced grape tomatoes
Za'atar and tahini sauce
---
Instructions
Cook the farro:
Cook 1 cup of dried farro in 3 cups of water or stock. Add rinsed farro to a pot of water/stock and bring to a boil. Reduce heat, cover, and simmer for 30 minutes, or until tender. Drain. While the farro is cooking, prepare everything else.
Make the za'atar:
Combine all of the ingredients and set aside.
Make the tahini sauce:
Cook and assemble:
Heat 1 tablespoon of olive oil in a saute pan and cook the onion, mushrooms, and garlic until softened. Season with sea salt and pepper and add in the kale. Cook just until wilted. Set aside.
In the same pan, heat a little more olive oil or butter and fry the eggs to your liking. (Recommended: over-easy). Season with sea salt and pepper.
To the cooked and drained farro, drizzle with olive oil and 1 tablespoon za'atar. Stir gently to combine well.
Assemble your bowls. Divide the farro among 4 bowls. Top with the kale mixture, tomatoes, sliced avocado, and one fried egg.
Drizzle tahini on each bowl and sprinkle with additional za'atar. Enjoy!
Notes
Store leftover za'atar in an air-tight bag or container and use for topping hummus, yogurt, or dipping with olive oil and pita bread.
Tiffany La Forge
Professional Pastry Chef and food writer, exploring the world and all of its culinary adventures. Parsnips + Pastries is a food blog about seasonal produce, healthy recipes, and the occasional sweet indulgence. It also offers DIY, tips, and tricks to help you live your happiest, healthiest life.