Barbados takes pride in being considered the culinary capital of the Caribbean, as well as the birthplace of rum. If you are considering visiting the island for an edible adventure, here is a guide to popular Bajan cuisine hotspots.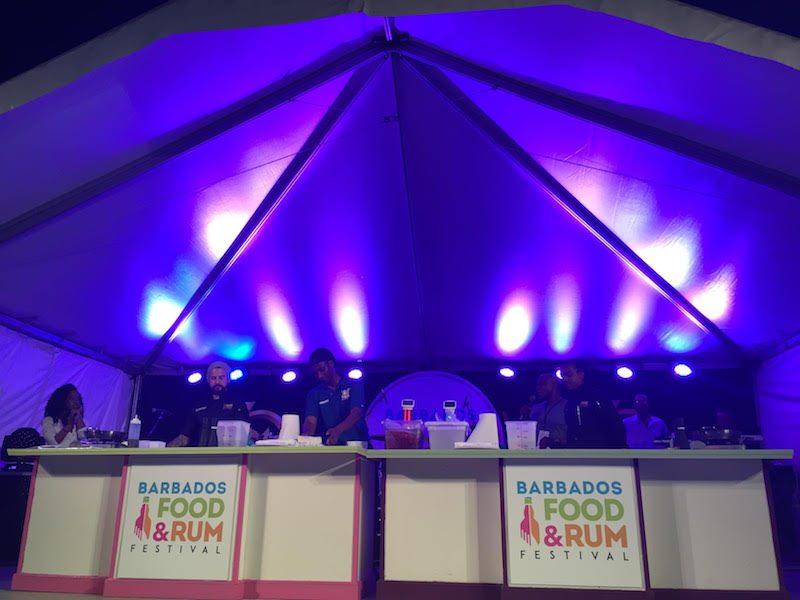 Oistins Fish Fry
Once the sun goes down on a Friday night, the place to be is south of the island at Oistins. Find pedestrians weaving through traffic to get to this crowded quarter of scattered shacks serving satisfying local staples. Bajan spiced flying fish and marlin sizzling over blazing fire pits are displayed beside foldout tables filled with those who came with a large appetite for dinner and dancing.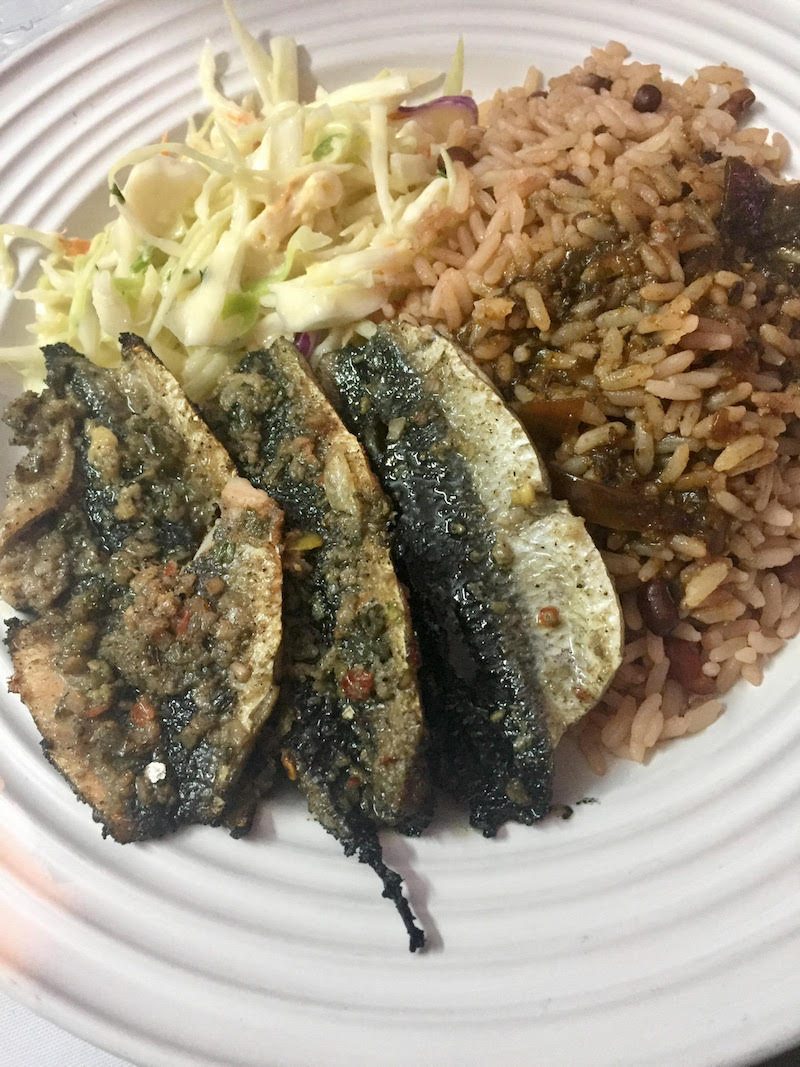 After a hearty meal, the tantalizing beats of soca music beckons everyone to open spaces. Watch the dancer with the most ferocious gyrating hips gather the largest crowds. If you're in the mood for performing to your own selection of tunes, dip out of the dancing scene and into one of the disco-lit shacks closest to the powdery sands and rock out to karaoke and rum on the rocks.
Catamaran Sailing and Private Chefs
In the mood for some sun without the sandy towel and the lukewarm bottled water? Catamaran sailing is a popular past time for visitors in Barbados, some coming in from Trinidad and as far as Canada! Start the morning with the easygoing crew of Seaduced welcoming guests with only one strict requirement: to relax. Once you embark, it's difficult to avoid anything on board, so just enjoy that opening cocktail with your rum of choice as you lather up on sunscreen.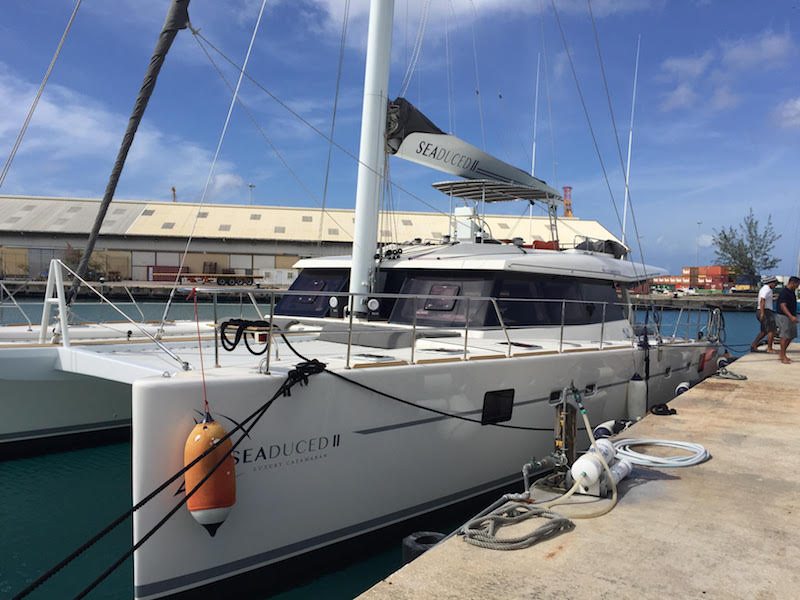 Believe it – come late morning, catamaran traffic is real. If the captain and crew follow the same strict requirement for themselves, escaping the scattered scuba boats to quieter waters is a unanimous decision. Enjoy the incredible sparkling views of the Bajan shoreline as you become more acquainted with the crew. After a couple of hours jumping off the catamaran and swimming with sea turtles, the table is set for a surf 'n turf feast of grilled kingfish, shrimp, and brisket served with well-balanced side dishes.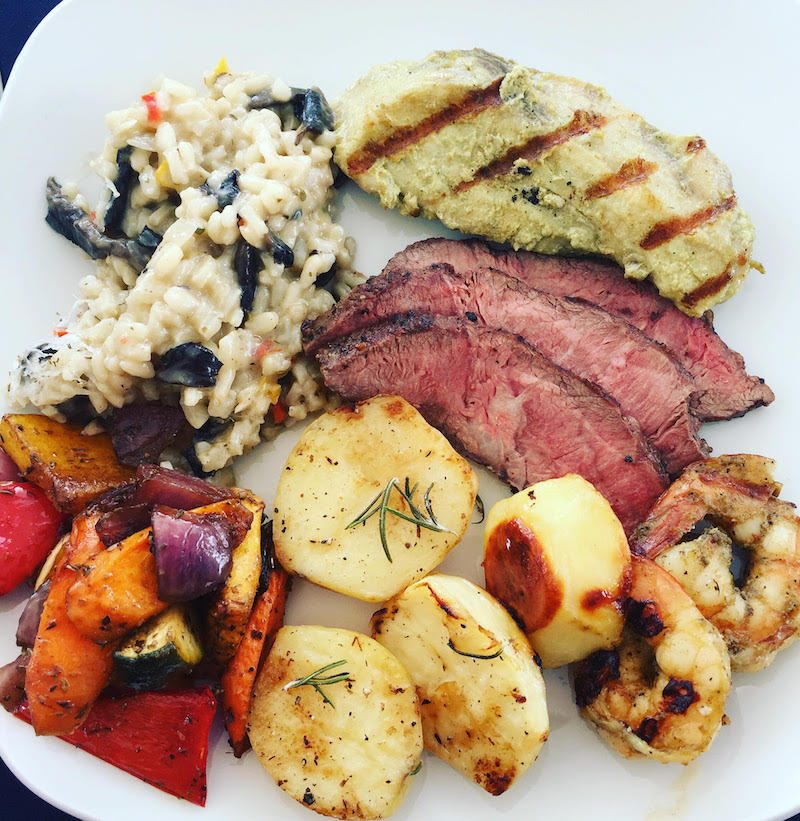 The experience is one to savor till the very end, because you're guaranteed to never want to step off the deck once you get back to land.
Annual Food and Rum Festival at The Barbados Concorde Experience
Bajans know how to have a good time all year round, but festivities are in full swing during November, when the island celebrates both the Food and Rum Festival and Independence Day. The four-day culinary experience continues at The Barbados Concorde Experience. This enormous hangar features Barbados' up and coming chefs, restaurants, and mixologists, showcasing their best concoctions of local fare.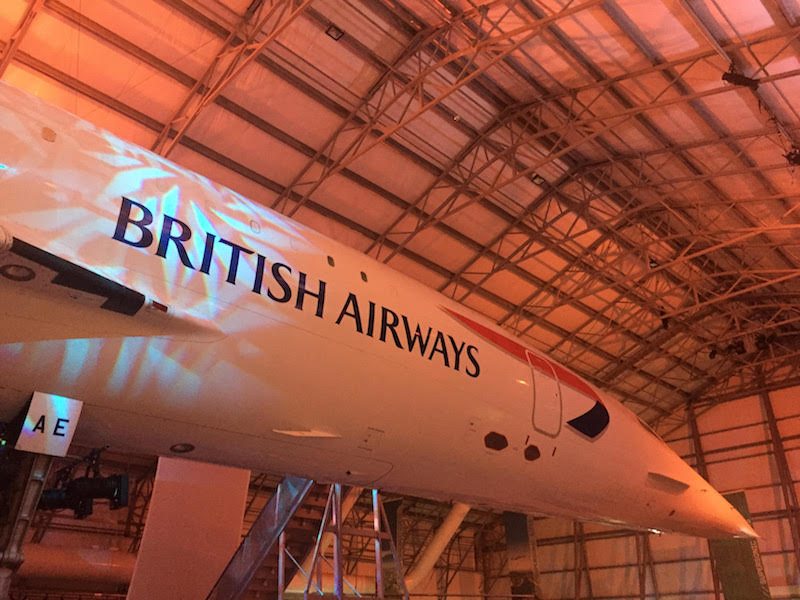 Be prepared for Oistins part II with a crowd colorfully dressed to impress and, of course, ready to dance the night away, only this time under a retired aircraft.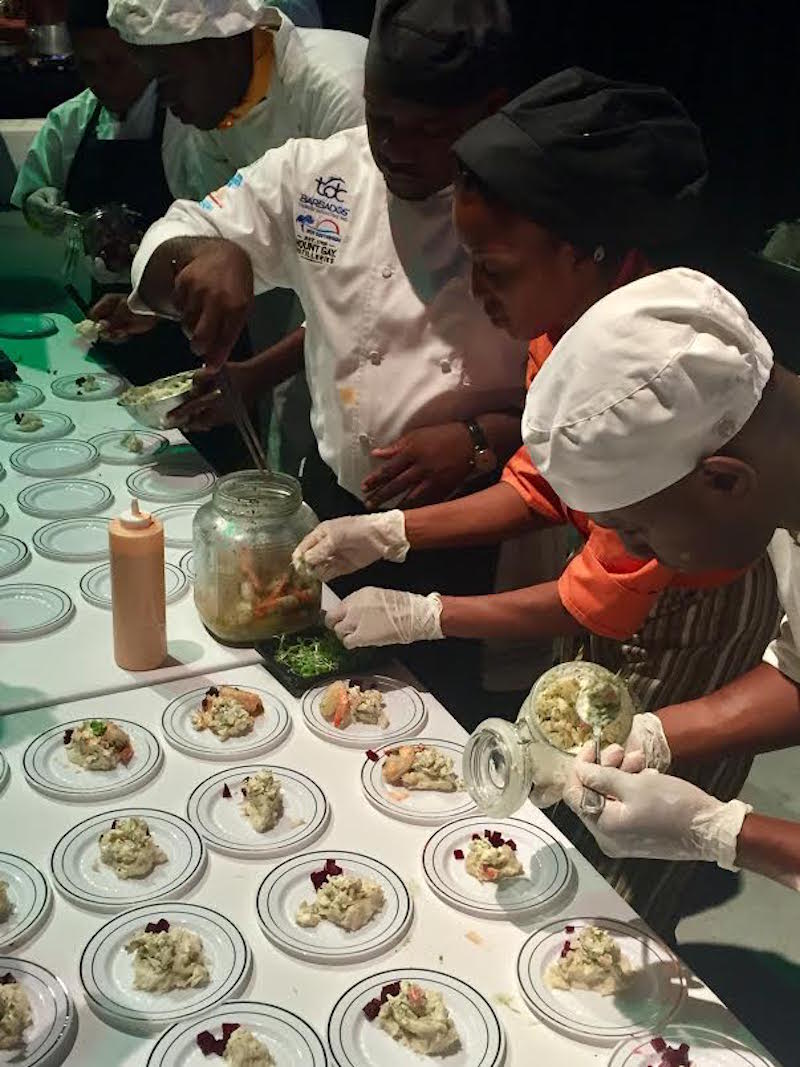 On Obligatory Street-Side Fresh Coconut, Rum Shops, and Making New Friends in Barbados
No matter where your travels take you, spend time meeting the locals and discover things you wouldn't normally experience.
See Also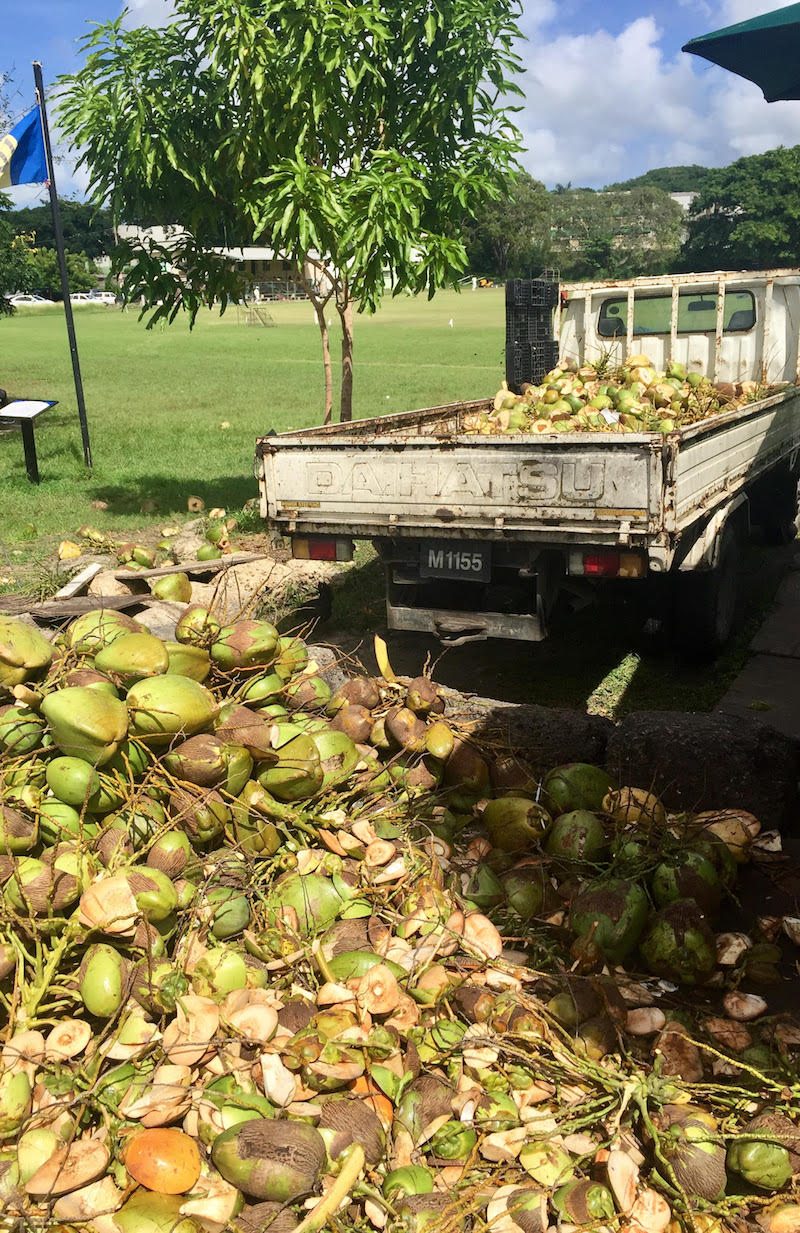 Tourism is the main economy of Barbados. Driving along the main roads, it's easy to spot weathered trucks filled with fresh coconuts and a massive pile of husks on the ground. Stand back as the camera-ready man shows off his ninja skills with a machete and presents you with a coconut in a rush. Before you can hand him your cash, he has already hacked three more coconuts.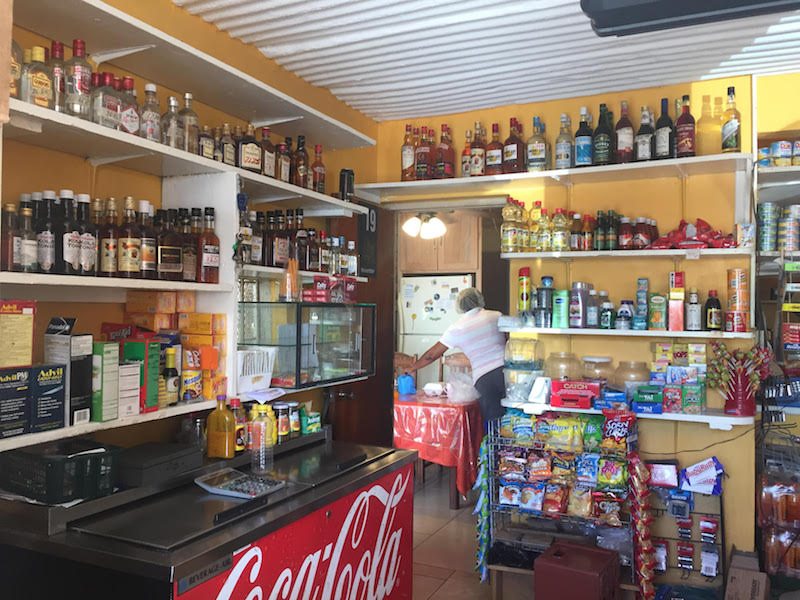 Trying to avoid the souvenir shopping? Step into the local rum shop. It's not a bar, and it's not a 7-Eleven either. It's actually a bit of both. Located in every neighborhood throughout the island, rum shops are usually family run and built adjacent to the owner's home. Play a game of cards, have a cigarette, and share a bottle of rum. Some rum shops even offer weekly specials – fancy some hot cow heel stew? It comes straight out of the home kitchen next door, so you know it's fresh.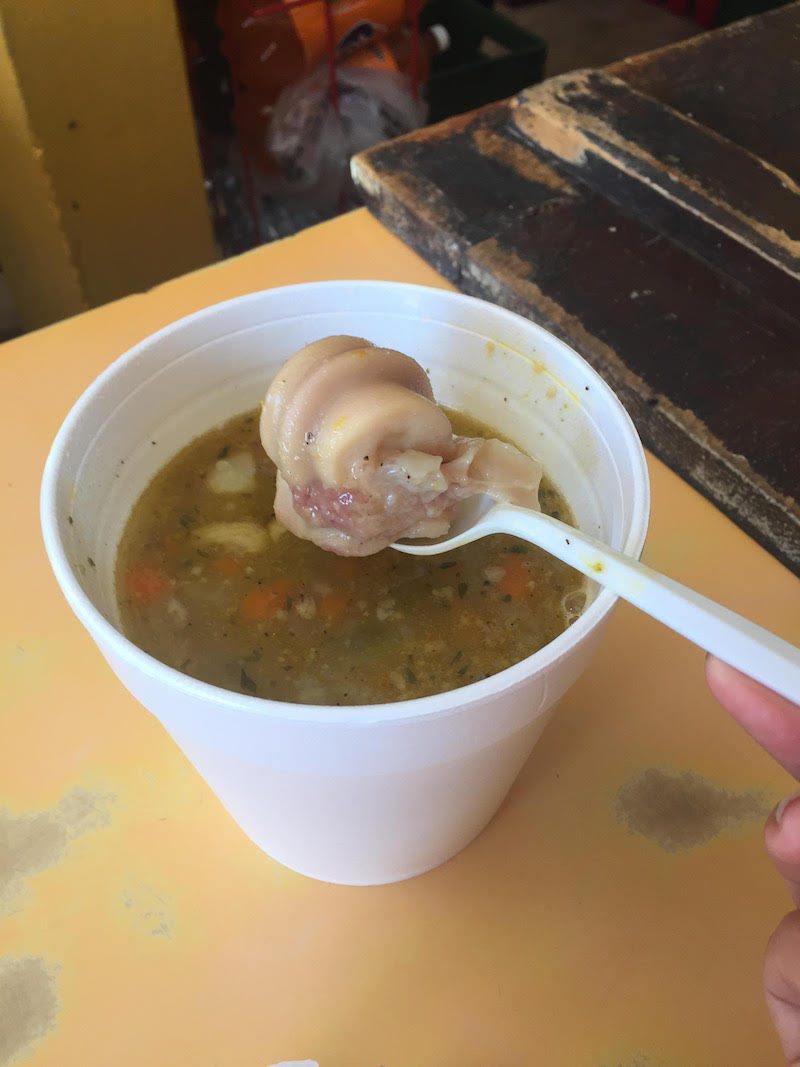 If your vacation home offers full kitchen amenities like Port Ferdinand, and you have no plans for lunch, you're in luck! At Millie Ifill's Fish Market, the sound of the conch shell announces the incoming fresh-caught fish ready to be sold. Make your way to the counter and have a friendly chat with the lady boss, Miss Natalie Sobers, who has been expertly filleting fish for over 20 years. She'll be happy to share a few cooking tips for preparing her flying fish, Bajan style.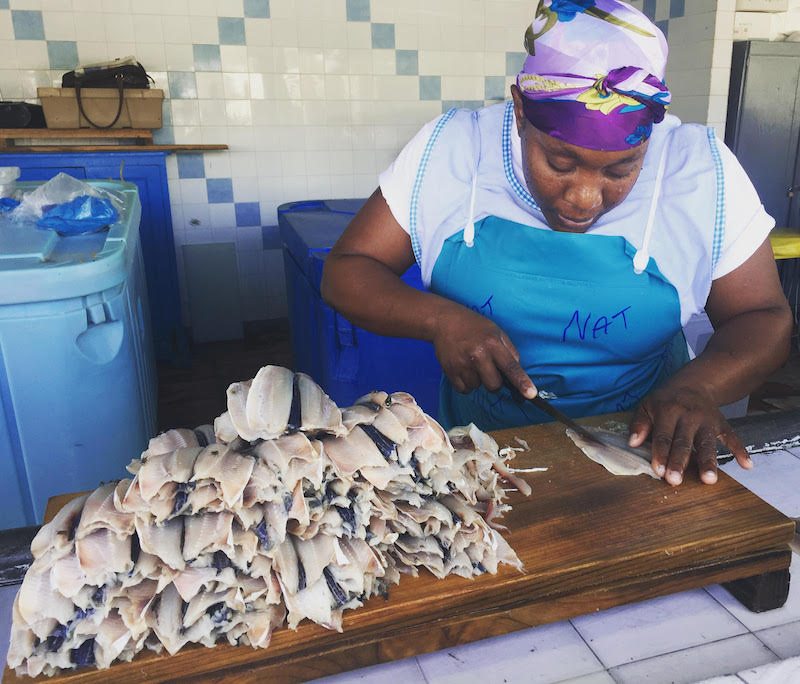 Whether it's dancing off a heavy meal, having a grilled feast while sailing, or trying the weekly special at the neighborhood rum shop, more often than not, you'll easily find yourself feeling like one of the locals while eating your way around Barbados.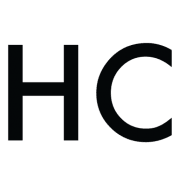 Reena Retuta
As a Culinary Adventurist, getting her hands into food before it gets onto the plate comes naturally to Reena. She spit-roasted her first whole pig at the age of eight, harvested hazelnuts in Italy, butchered a lamb at a ranch in Australia, spent a summer splitting open live lobsters at a traveling pop-up kitchen in Holland, and visits a small vineyard along the central California coast to make wine and olive oil each year. She's determined to find the elusive white truffle in her lifetime. A graduate from the University of Gastronomic Sciences in Italy, Reena holds a deep appreciation for cultural traditions in food, and her favorite simple pleasure is sharing a meal al fresco.