A quick and easy muffin recipe that is nutritious enough for breakfast and fragrant enough to get you salivating.
I got up one morning with a huge muffin craving. I wanted something that tasted like orange and that was grain free as well. I quickly created the recipe for these Paleo Orange Muffins that's so easy and quick to make that, by the time you are ready to start your day, your paleo breakfast will be ready for you! Warm and delicious like you just walked into an artisanal bakery!
…Or at least that's what I often feel for breakfast after being born and raised in Italy, where breakfast happens with pastries and croissants!
You know me, I love baking. And, most of the times, I opt for crunchy biscotti or delicious pie crusts. I love them!!
When I'm pressed for time and don't feel having too much fat, I go for stuff that has to rise, like a quick Apple Cake or some easy muffins just like these.
In fact, while we need to add a decent amount of fat (like coconut oil or butter) to our dough if we want the cookies to be friable and melt in our mouth, batters can come out perfect even with very little fat.
And let's be honest, pouring batter in a muffin mold couldn't be easier and it takes about 30 seconds. Rolling down a dough several times and shaping cookies until there's any leftover can be quite time consuming… so you really need to be in the mood for that!
If the mood you are in today is that of the easy going baker, these paleo orange muffins are for you!
PS: If you want to learn more about the grain free flours I used in this recipe, make sure to check out my GUIDE on "Grain Free Baking Made Easy" with all the beat flour alternatives to use!
Print
Author:

Ambra Torelli

Yield:

4

1

x
Cuisine:

Italian
For the Orange Paleo Muffins:

2

free range Eggs

40

gr Erythritol

70

gr Sweet Potato Starch

30

gr Tigernut Flour

50

gr Cassava Flour

80

gr freshly squeezed Orange Juice

1/4 tsp

Cinnamon

1 tsp

Vanilla Extract
Stevia (to taste)

1/2 tsp

Baking Soda

1/2 tsp

Cream of Tartar
To Garnish: (optional)

1 tsp

dried Cranberries

1 tsp

Acai Powder

1 tbsp

Fig Jam
Instructions
reheat the oven to 350 F
Beat the eggs with the erythritol until foamy. Sift in the sweet potato starch and mix well.
Add the tigernut flour to the batter, mix well and add the orange juice. Lastly add in the cassava flour and mix until you have a very smooth batter.
When you've mixed in cinnamon, vanilla and stevia, add in the baking soda and cream of tartar and fold them gently into the batter.
Pour your paleo muffin batter in a silicon muffin mold, top each one with a dried cranberry and bake them for about 15 minutes.
As you can see from the photos, my hubby and I enjoyed these paleo muffins with some home made fig jam… and I even dipped them in some leftover orange juice!
You can't take an Italian away from her dipping addiction
I hope you like this easy but tasty recipe too and I am excited see your own version of it!!
Have fun in the kitchen and don't forget to share a photo!!
Ciao,
Ambra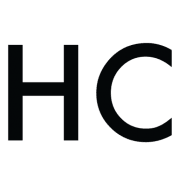 Ambra Torelli
Born and raised in Italy, Ambra is a healthy recipe developer, food and travel writer with a passion for healthy living and wellness. She is the founder of 'Little Bites of Beauty" and the author of the cookbooks "Healthy Italian Desserts Made Simple" and "The AIP Italian Cookbook". She shares her daily food & travel adventures on her Instagram @LittleBitesofBeauty