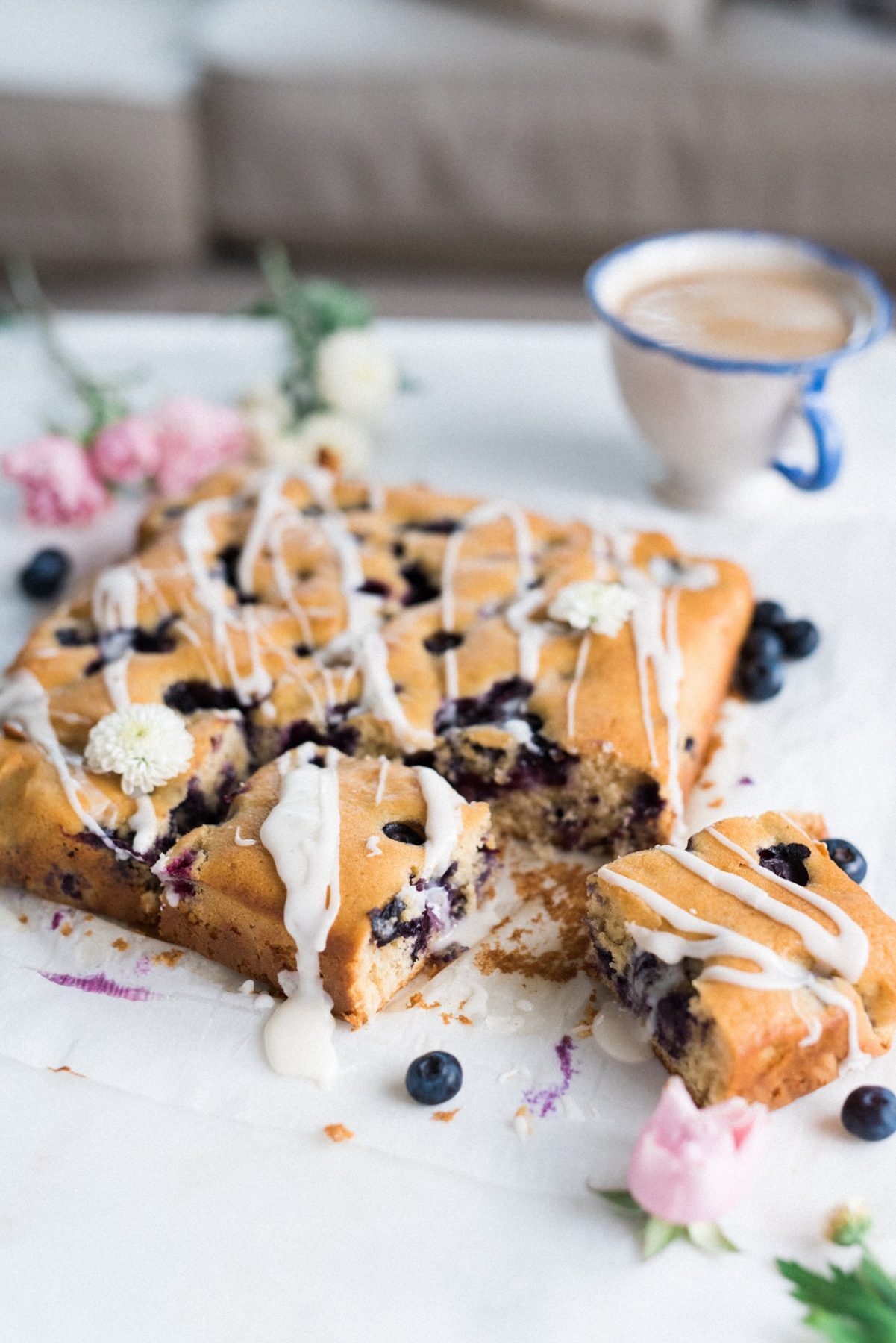 There's something so charming about mixing ingredients together to the soundtrack of a spring rain.
These Iced Blueberry Vanilla Squares were actually a delicious accident! I was planning on making Blueberry Kuchen, but got distracted by several important phone calls and completely forgot to throw together the crumble topping. I almost didn't photograph the finished product because I was so annoyed with myself (the crumble is the best part, CMON) until I tried a bite with some vanilla drizzle. Yum! So perfect with a homemade latte!
These are delicious for a morning breakfast treat or dessert! Just the right amount of sweetness, super fluffy, and little bursts of tartness and texture from the blueberries. You could also throw in a few handful of nuts if you wanted some crunch!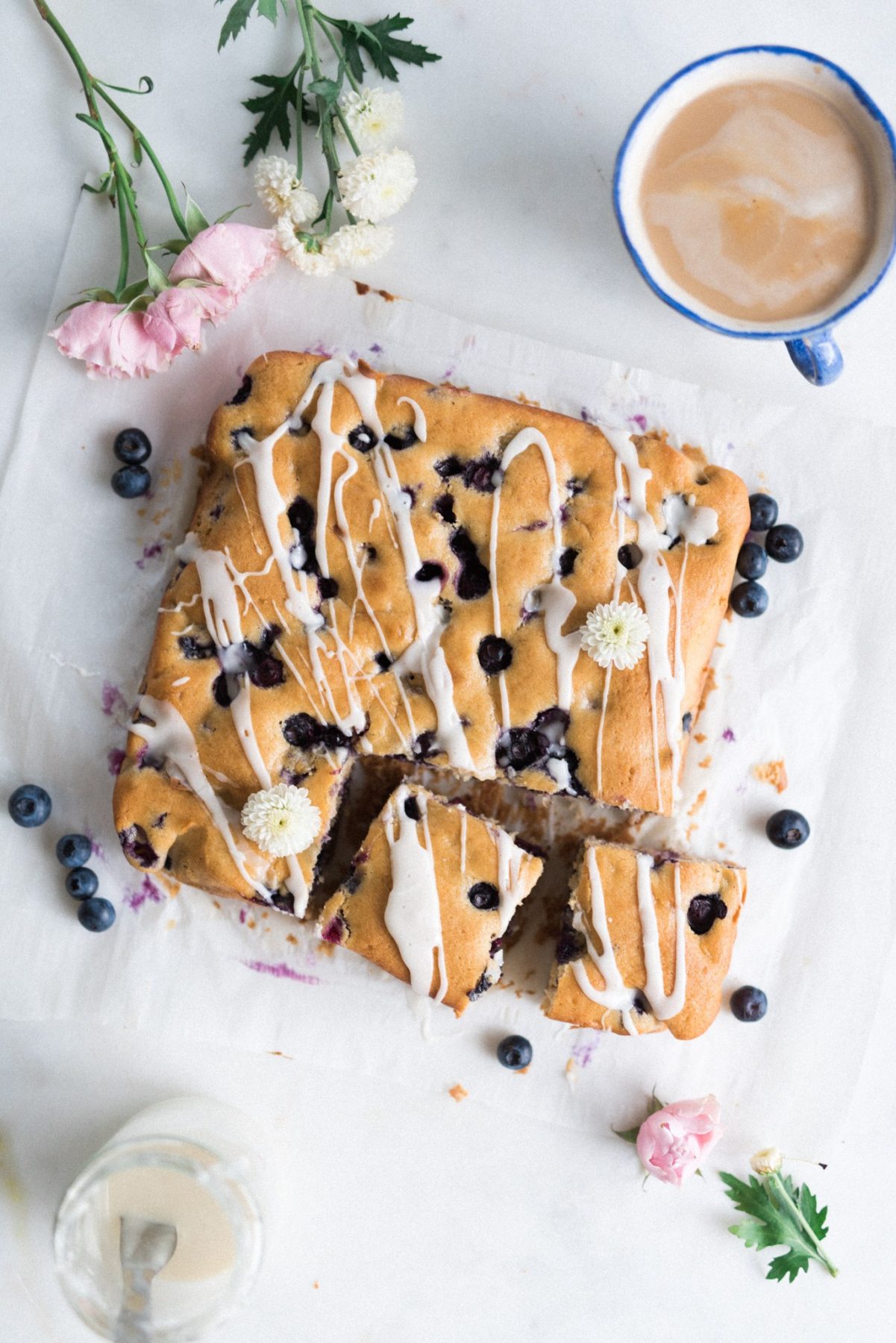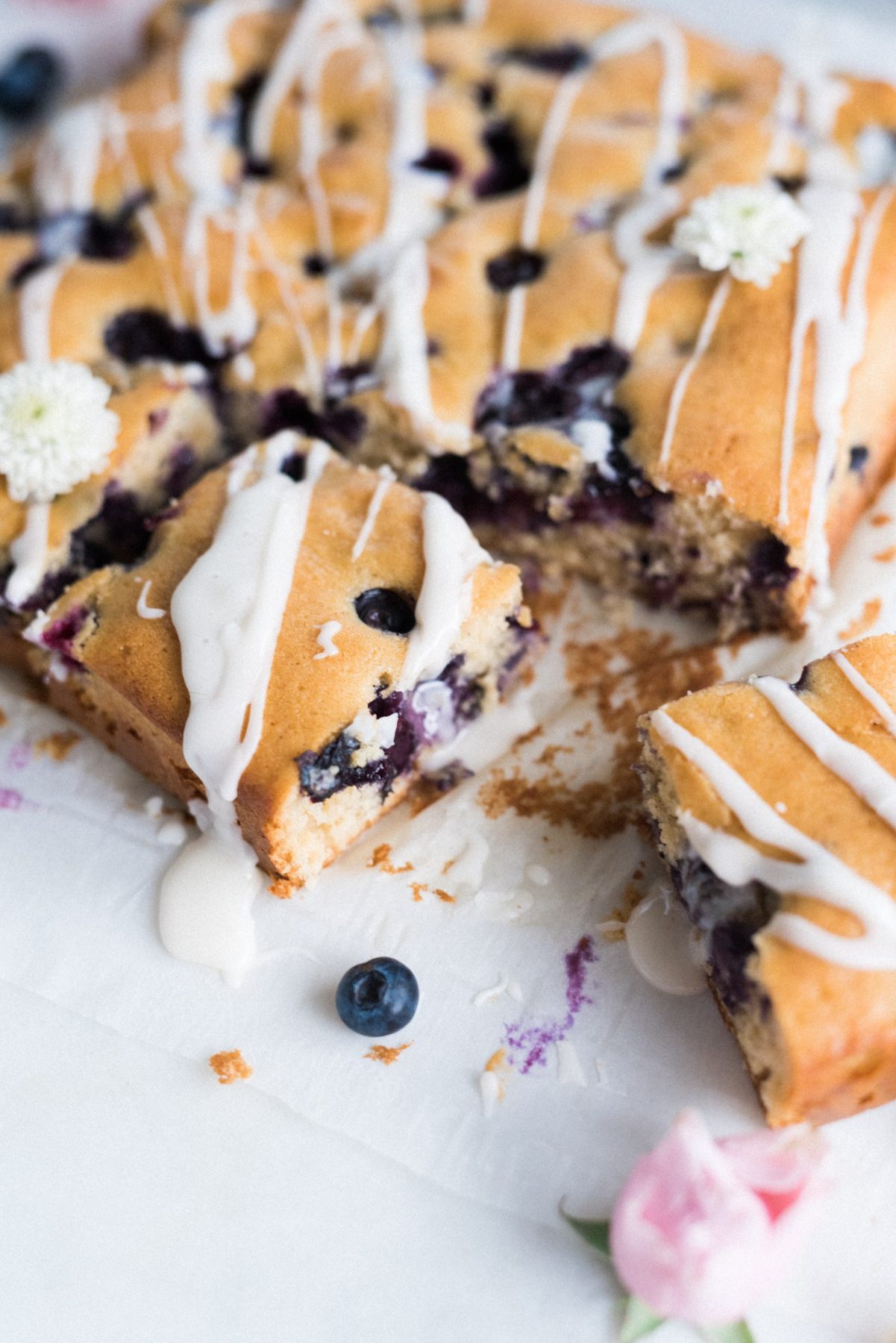 Click here for the icing drizzle recipe.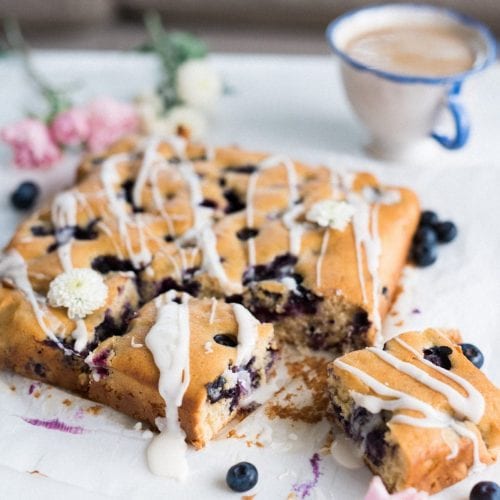 Easy Blueberry Snack Cake
Christine Skari
Ingredients
1½

cups

flour

1/4

cup

brown sugar

½

cup

sugar

1/4

tsp

salt

1

tsp

cinnamon

2

tsp

baking powder

1/4

cup

unsalted butter

melted

2/3

cup

milk

1

egg

2

tsp

vanilla extract

2

cups

fresh blueberries
Icing
Click the link above for the recipe.
Instructions
Preheat oven to 350 degrees.

In a large mixing bowl, mix together the flour, brown sugar, white sugar, salt, cinnamon, and baking powder.

Stir in the melted butter, milk, egg, vanilla extract until evenly combined. Gently stir in the blueberries.

Grease or line a 9x9 baking pan with parchment paper. Pour in the mixture and bake for 40 minutes, or until a toothpick inserted comes out clean.

Make the icing and drizzle on top. (Click the link above for the recipe.)