It's easy to focus on the bread, the main dish, the drinks and dessert, they're often more exciting. But don't forget the veggies! Check out these festive holiday sides that are flavorful and far from boring. They might even steal the spotlight.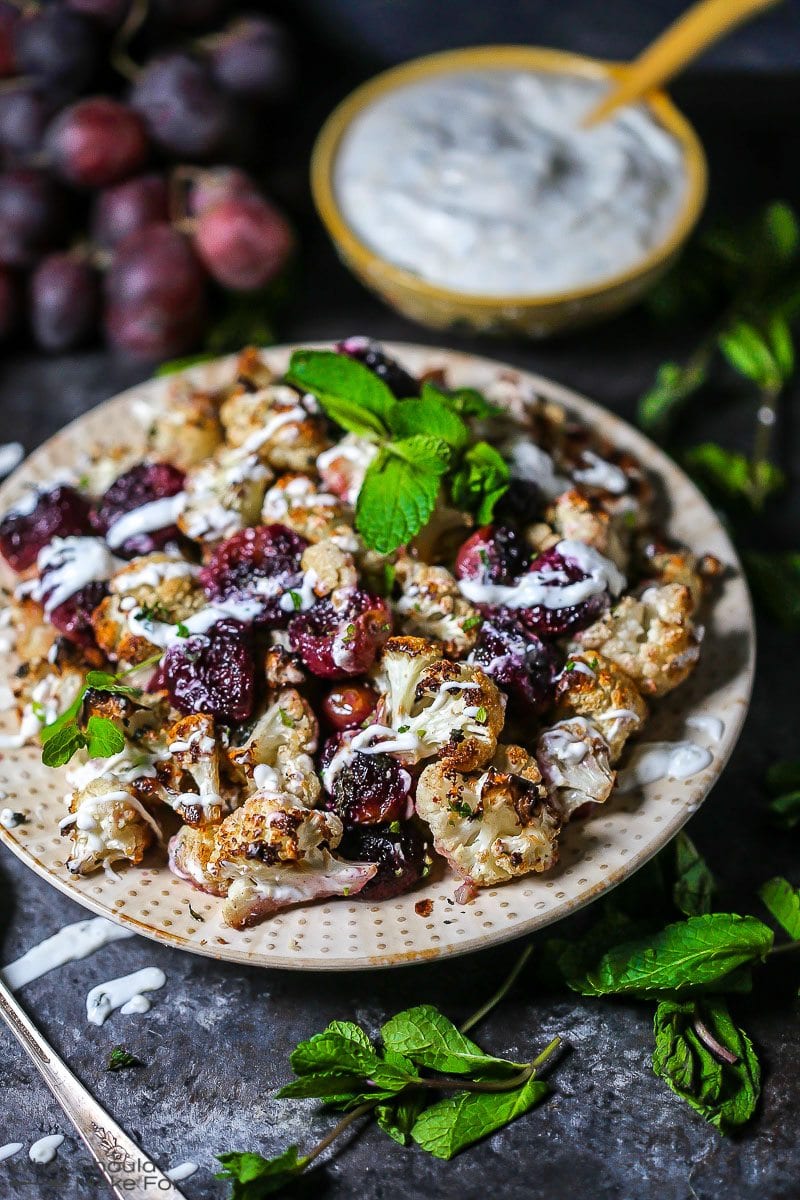 Roasted Grapes and Cauliflower with Yogurt Sauce
Toasty, caramelized cauliflower with jammy roasted grapes are the ultimate side dish topped with a tangy yogurt sauce. See the recipe.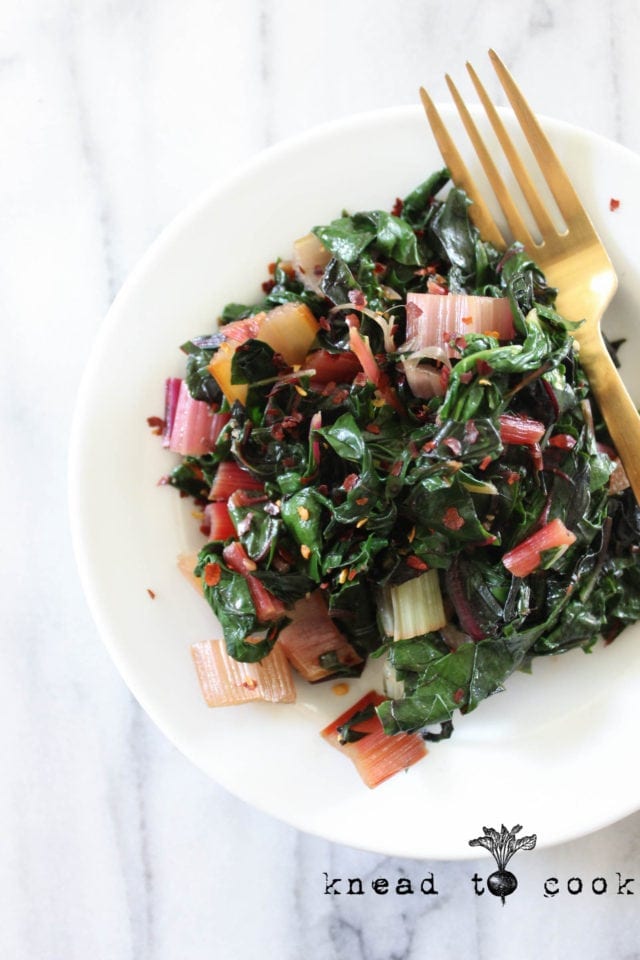 Simple Side: Rainbow Swiss Chard
Bursting with nutrients, this rainbow swiss chard is a delicious and colorful side dish with simple spices that we can't get enough of. See the recipe.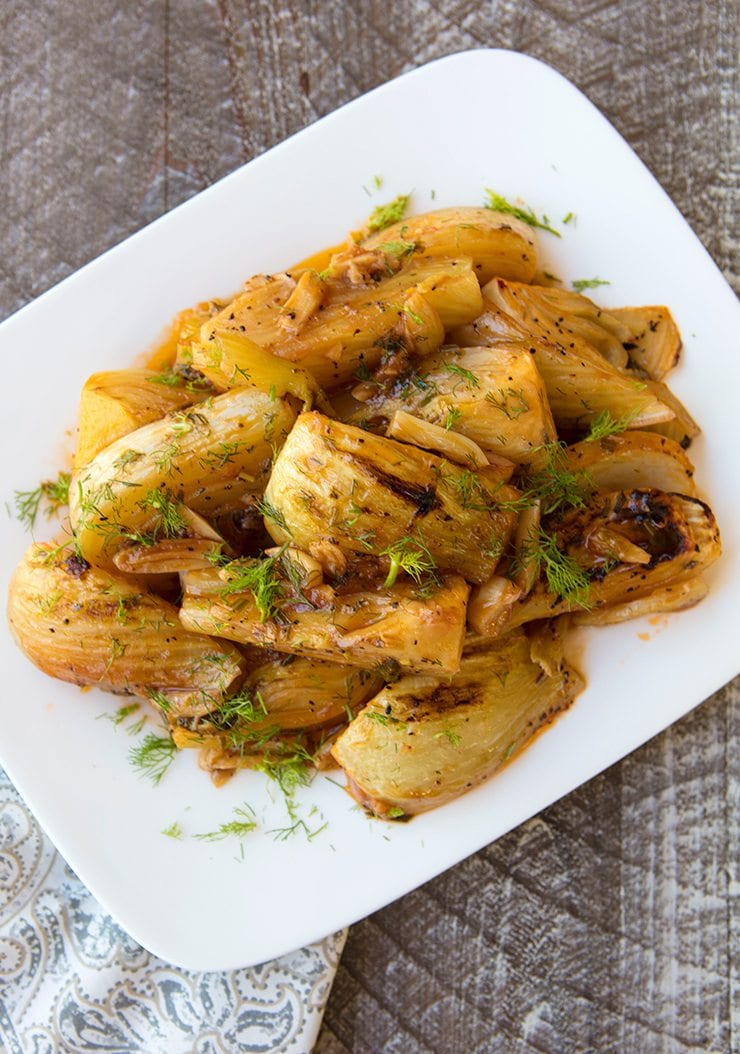 Braised Fennel and Garlic
This braised fennel side dish is a perfect way to feature the fennel with a warm garlic flavor. See the recipe.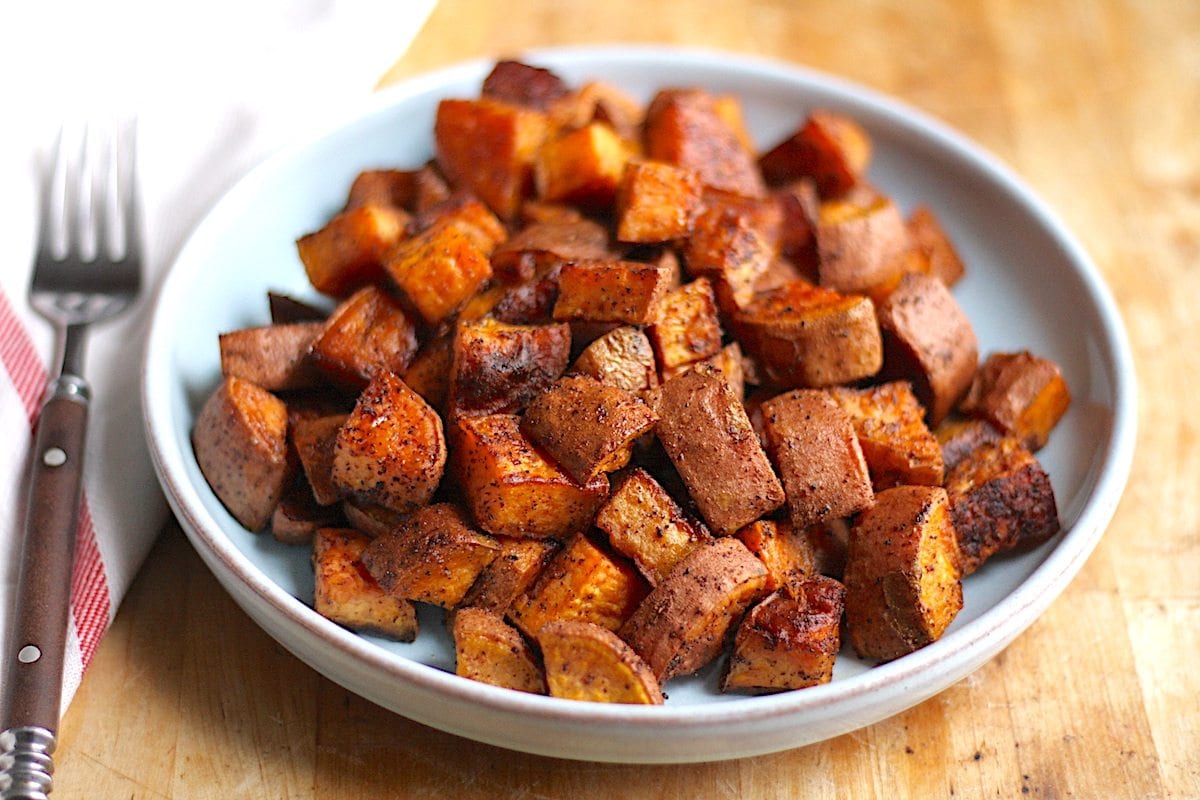 Chili and Garlic Roasted Sweet Potatoes
Check out this simple, but so flavorful side dish of chili and garlic roasted sweet potatoes. See the recipe.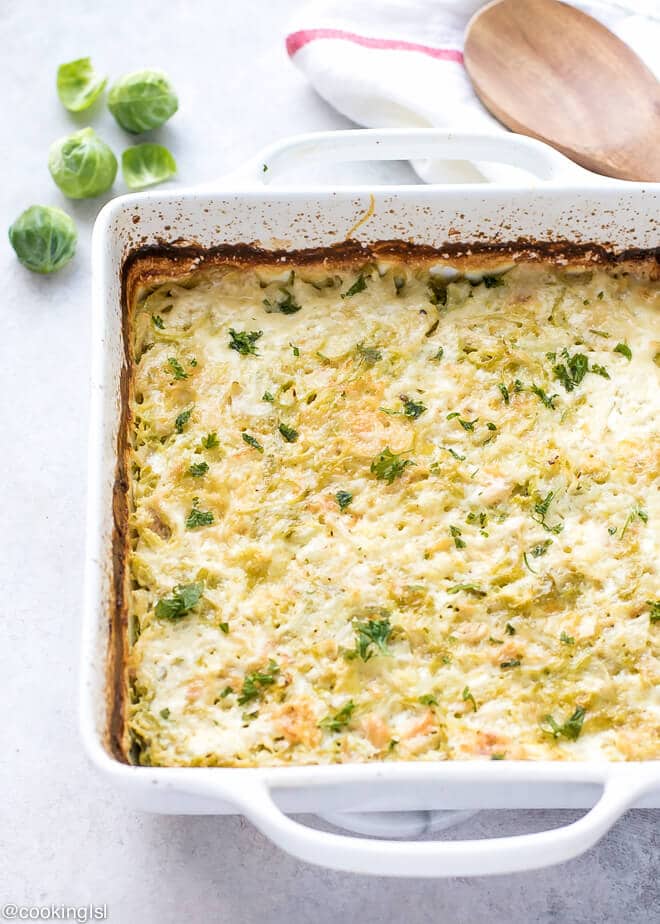 Gruyere and Brussels Sprouts Gratin
Quick to make, full for flavor, and great for a side or main dish this gruyere and brussels sprouts gratin is baked in a delightfully cheesy sauce that everyone will love. See the recipe.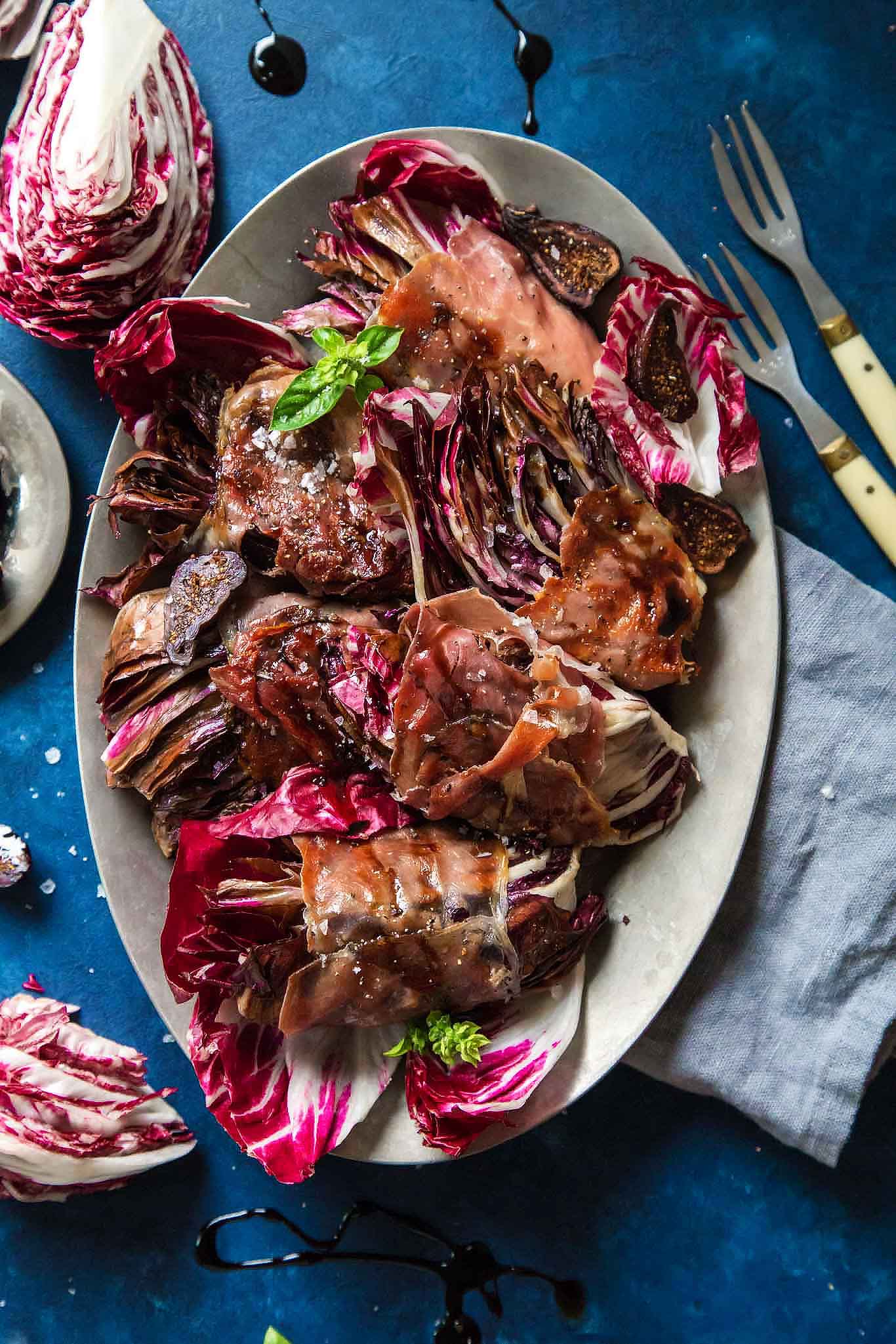 Prosciutto-Wrapped Radicchio and Balsamic Fig Sauce
Bring some beautiful purple hues to the table with this side dish of prosciutto-wrapped radicchio served with a balsamic fig reductions. It's sweet, salty and just a touch bitter from the radicchio. The perfect flavor combo. See the recipe.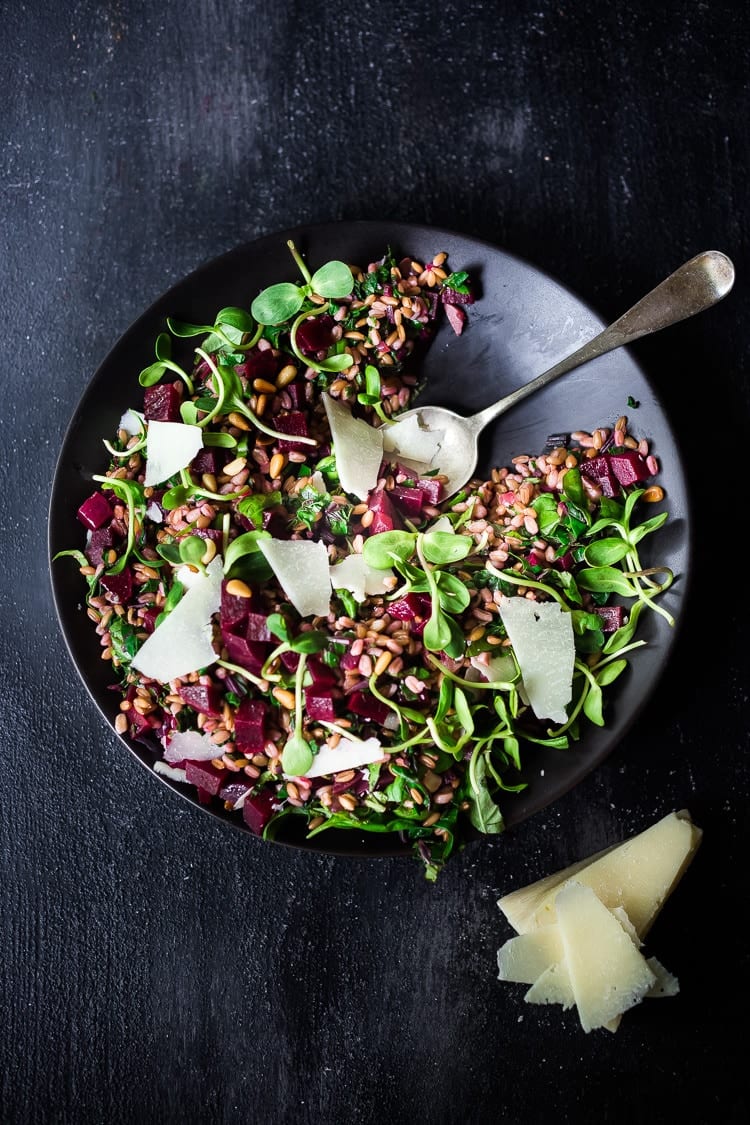 Farro Salad with Beets
A simple recipe for Farro Salad with Beets and the beet tops too. This adaptable salad can be made ahead of a busy holiday party and can be served warm or chilled. See the recipe.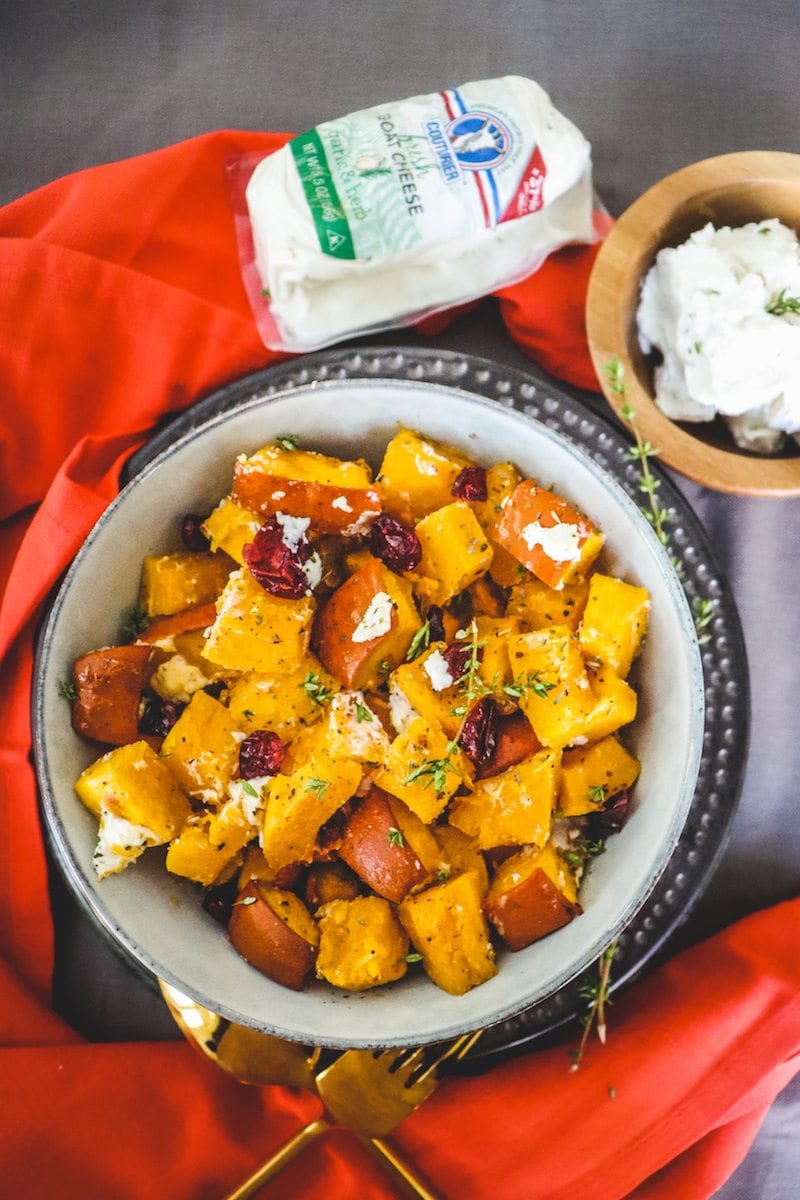 Roasted Pumpkin and Cranberries with Goat Cheese
Dig into this recipe of roasted pumpkin with cranberries and French Goat Cheese. It's warm and beautiful in color with the added touch of creamy goat cheese. See the recipe.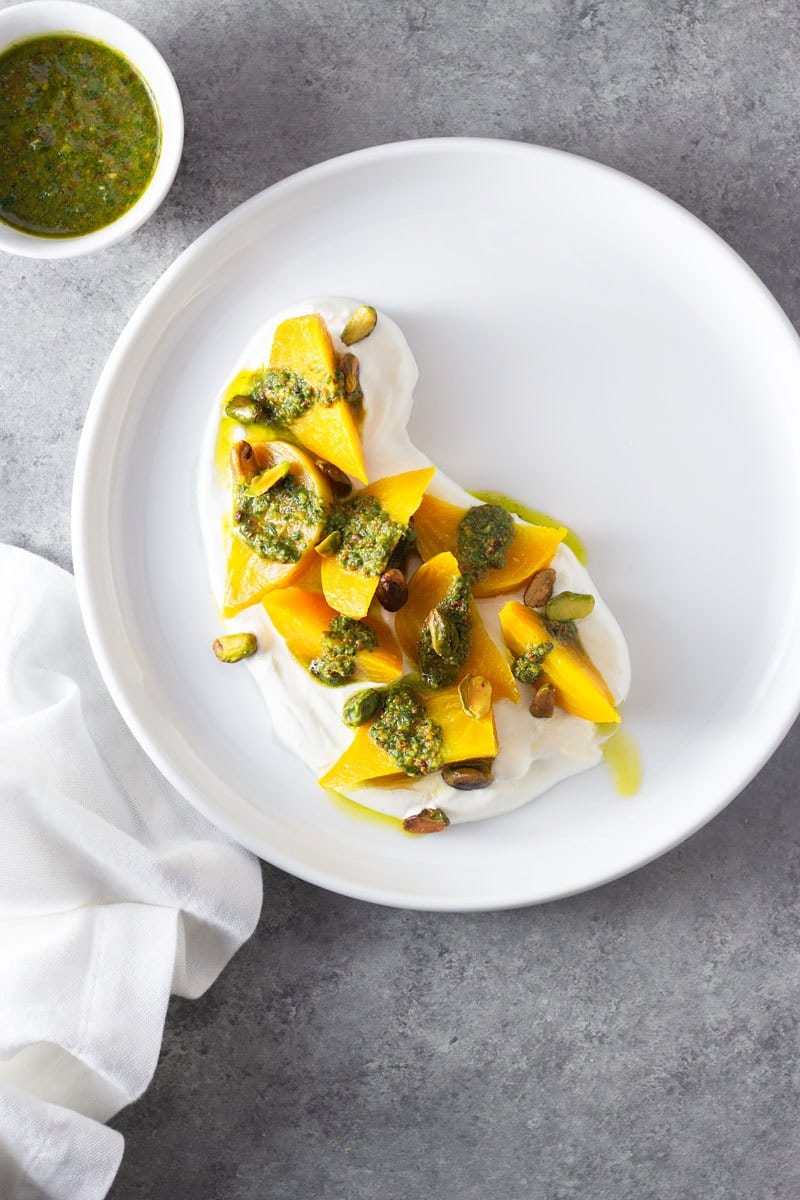 Beet and Goat Cheese Salad with Pistachio Pesto
This is not your usual beet and goat cheese salad. See the recipe.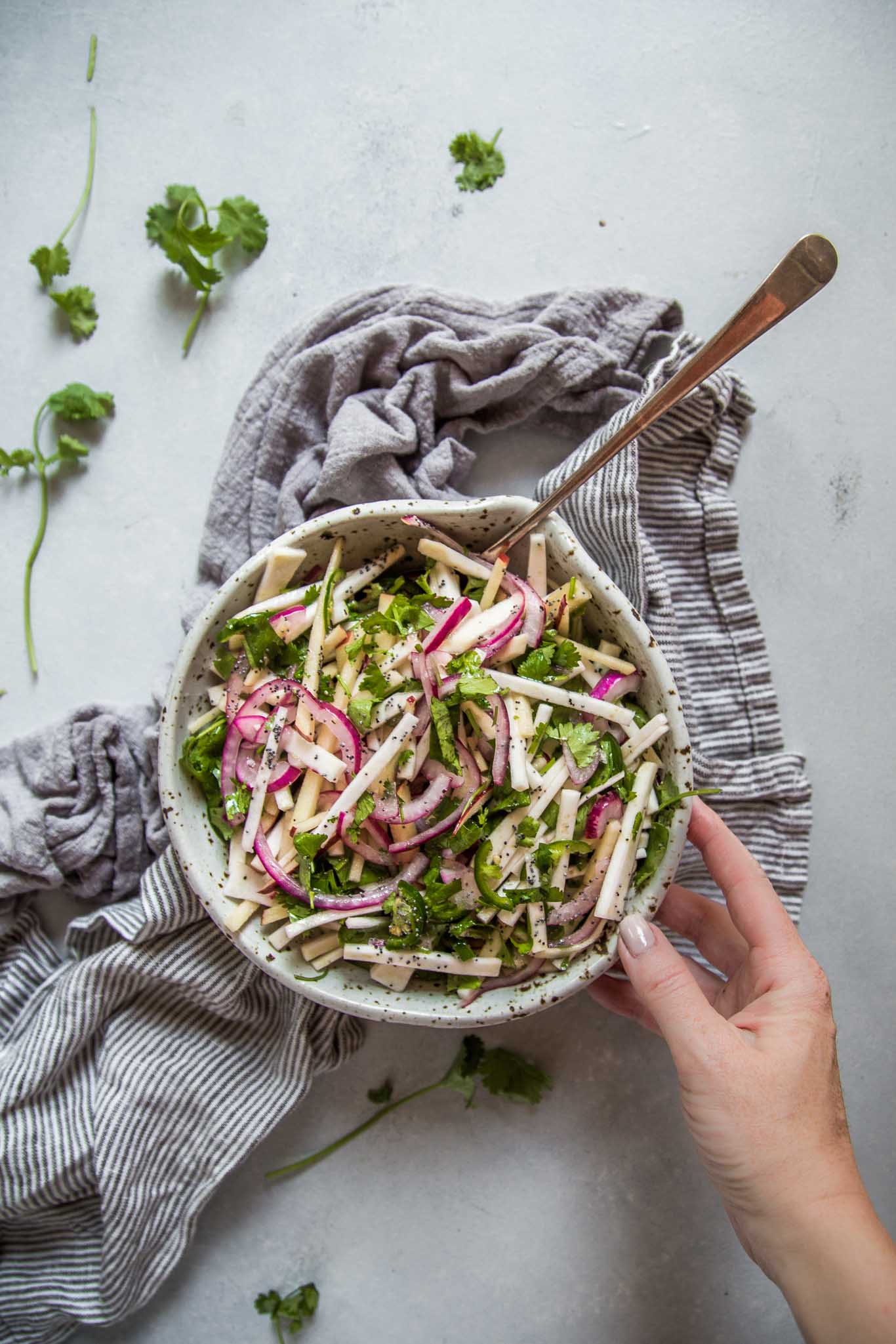 Celery Root and Apple Salad
Crisp apples and celery root combine with jalapeño, cilantro and pickled onions. It's sure to be a stand out side dish! See the recipe.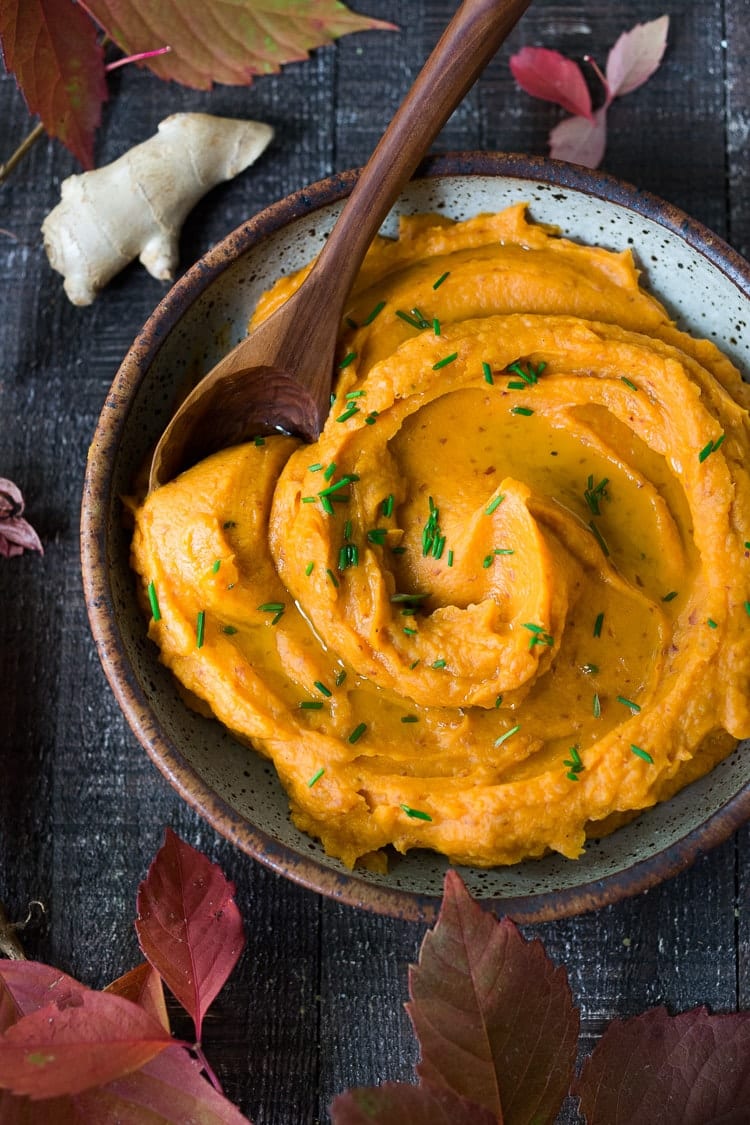 Whipped Sweet Potatoes with Ginger
A quick and flavorful vegan side dish that pairs well with fish, chicken or vegan mains. Silky and luscious, these flavorful mashed sweet potatoes can be made in under 30 minutes. See the recipe.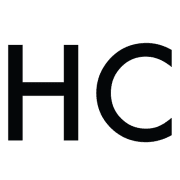 Honest Cooking
The Honest Cooking editorial team handpicks inspiring culinary stories to share with you that we think are beautiful. We strive to create an inspiring place for culinary exploration, salivating recipes, interesting personalities and stories.