These jars of Salted Caramel and Banana Custard are simple to make with just a few ingredeints, but they pack a punch of rich flavor.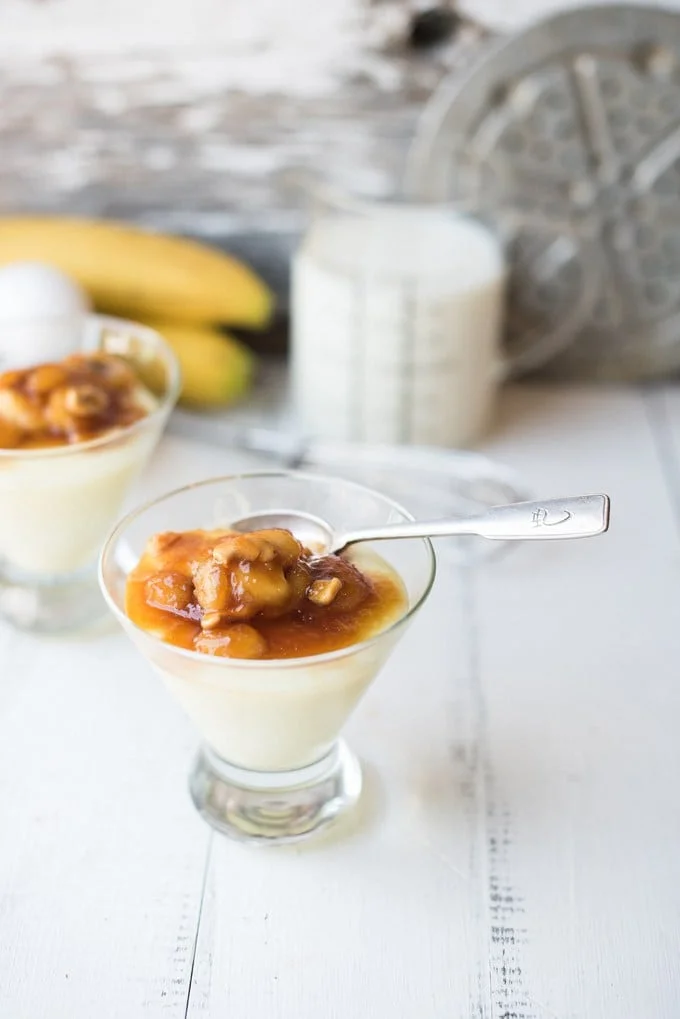 I think bananas may be my favorite fruit. I love the flavor of bananas in desserts, and I like to eat them as a quick breakfast or meal replacement. This recipe has been swirling around my head as the proverbial "bee in my bonnet". This is usually a phrase reserved for Jackie; I kindly poke fun at her by using this unusual phrase that she grew up saying. Well now it's me that's been stung by the bee.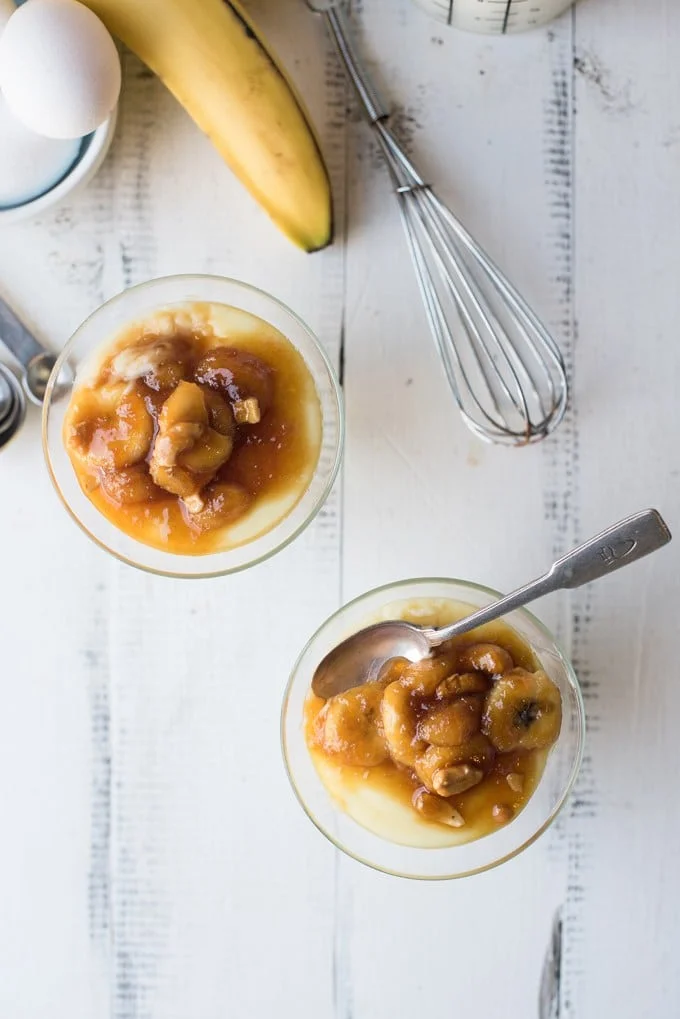 I am not sure where it started, but the idea of bananas and cashews in a recipe has been in my head for a while. I just was not sure what to do with it. I asked Jackie for some help, and together, almost simultaneously we blurted out "salted caramel". Well it had to be fate. Now we had an idea, we just needed a vessel to support that brilliant flavor combination. Vanilla Custard with Salted Caramel & Banana was coming to life.
Sure, we could have done a bread, a muffin, or some other wonderful baked good, but I am not one who loves to bake. I wanted something a little different. I had a recollection of the vanilla wafer and boxed pudding dessert my mom made me when I was younger, and I thought why not create a variation of that. If I do say so myself, this Vanilla Custard with Salted Caramel & Banana is a delicious, elevated take of one of my childhood favorites.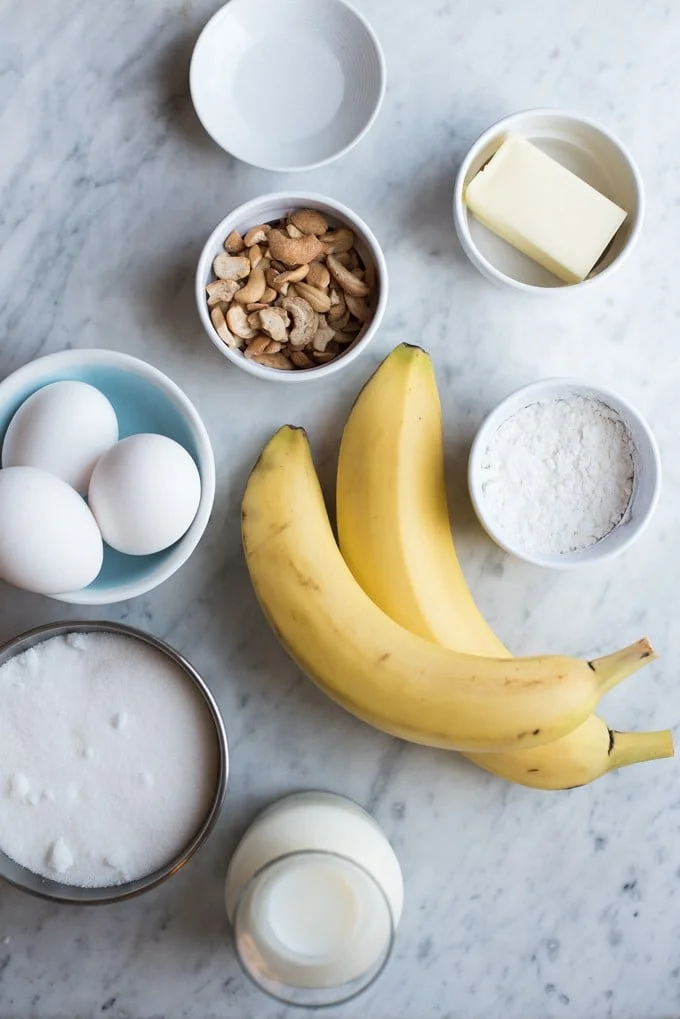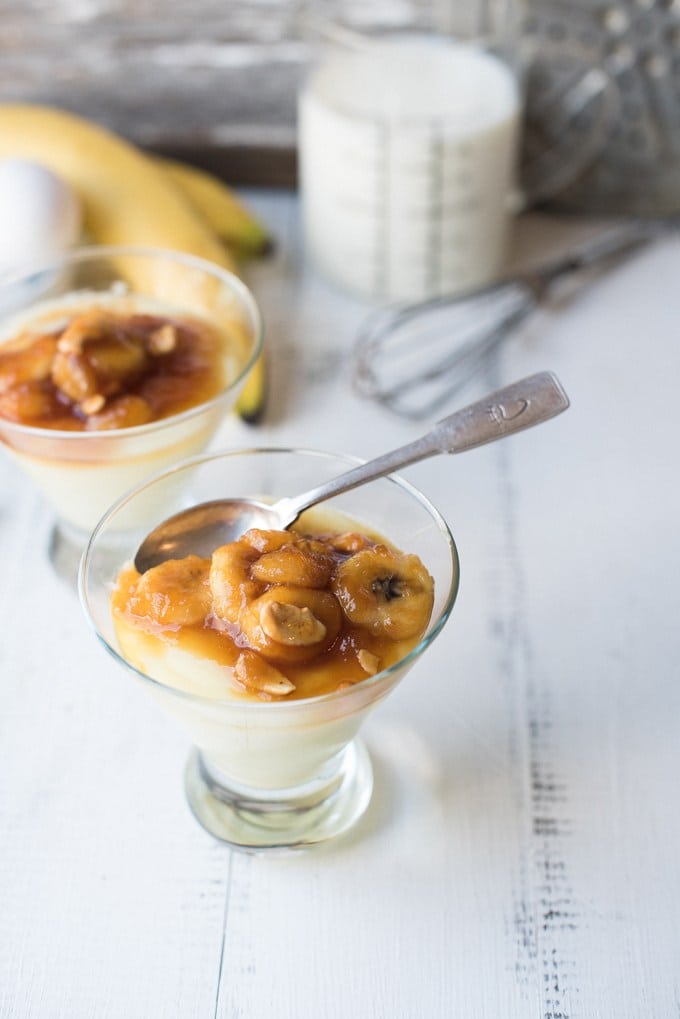 Keith Jackie
We met on a warm summer evening. His square jaw and engaging smile reminded me a bit of Clark Kent. We share a passion for life: music, baseball, and especially food. He makes me feel like I can fly. Welcome to our exploration of food, recipes and ideas that celebrates our life together. He creates the recipes and prepares the food, and I am the documentarian. My superman can cook! Check out our site, Superman Cooks.