Delicious Tequila-Spiked Recipes
Tequila isn't just for drinking, so when it is too brisk for a chilled margarita, weave the agave spirit into your cooking. Check out our favorite tequila-spiked recipes for inspiration.
By Ashley Wiggins
This article has been posted with permission and originally appeared as 10 Tequila-Spiked Recipes You Must Try on Relish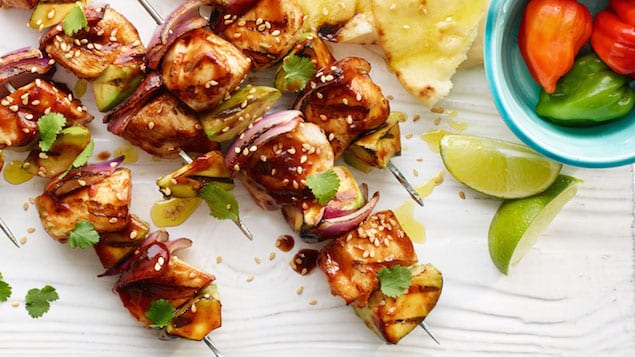 www.sobeys.com
Tequila-Lime Habanero Chicken Kabobs
Marinating chicken (or any other protein) in tequila and citrus juice will add tangy zest while making the meat perfectly tender. This recipe adds habanero for tons of spice, but go easy on the pepper if you can't handle the heat! Find the recipe here.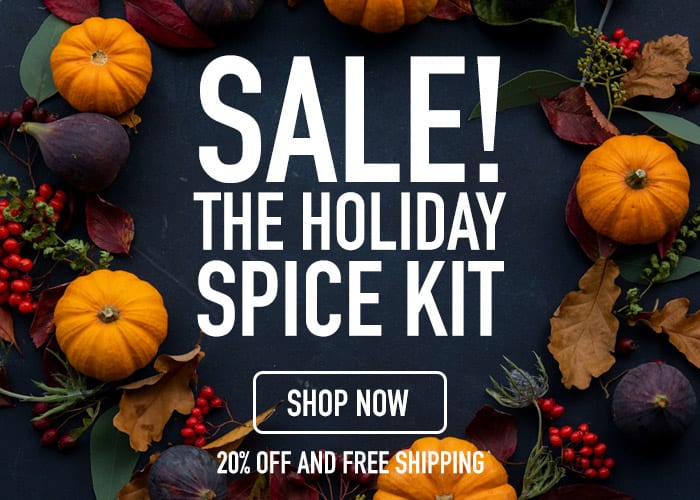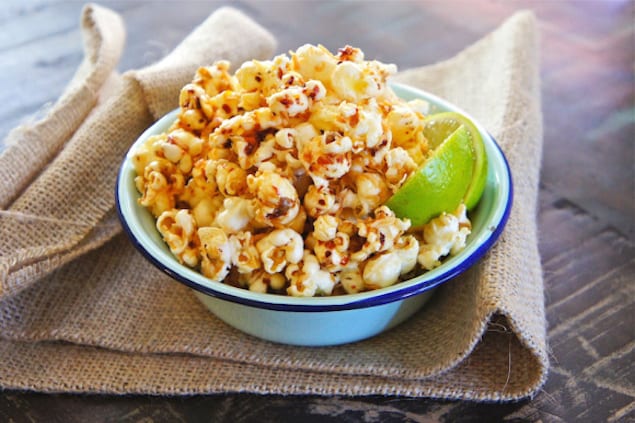 www.theculinarypalette.wordpress.com
Chili Lime Tequila Popcorn
Popcorn earns its rep as a snacking favorite, in part, because of how easy it is to flavor it any way you'd like. In this recipe, crunchy kernels are blanketed with a tequila, lime and jalapeño-infused butter. Consider it your new go-to movie snack. Find the recipe here.
www.chow.com
Tequila Shrimp
Give your shrimp a swim in tequila before cooking them up to create flavor that you can't get from anything else. They'll be perfect for tacos, fajitas or simple rice and beans. Find the recipe here.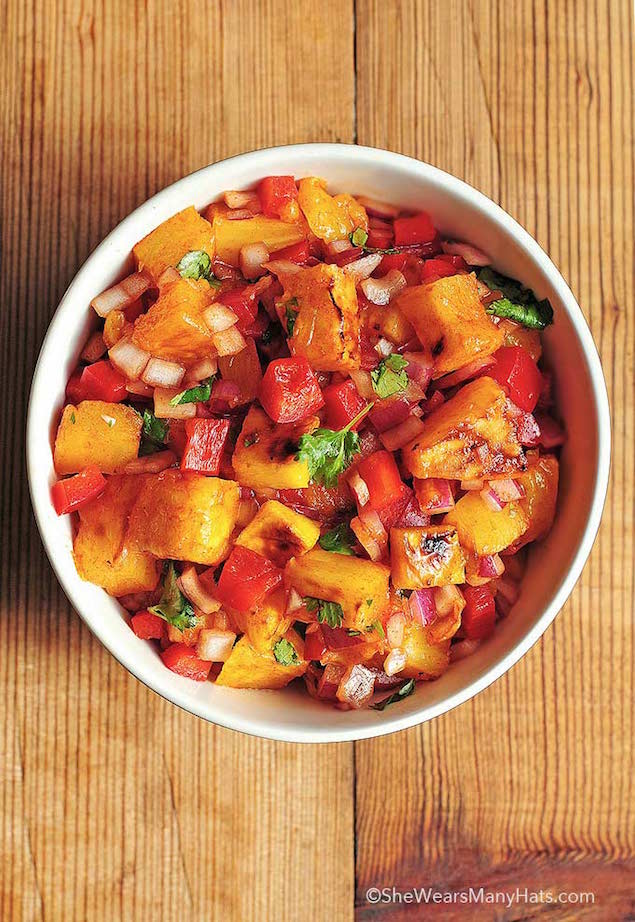 www.shewearsmanyhats.com
Grilled Pineapple Mango Salsa
Every salsa needs acid, but instead of relying on vinegar, this recipe gets the perfect balance of brightness with tequila. The flavors meld perfectly as soon as you toss the ingredients together, but it's even better after a day or two. Find the recipe here.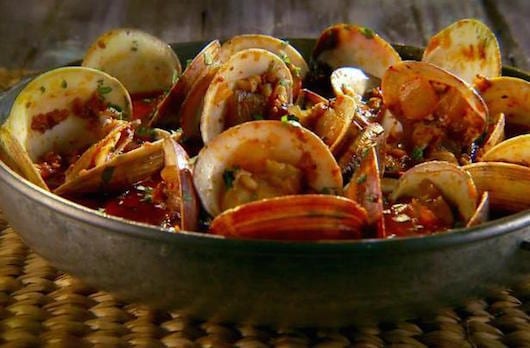 www.foodnetwork.com
Steamed Clams with Chorizo and Tequila
In this recipe, the classic chorizo and seafood combo is elevated with a healthy dose of tequila. Find the recipe here.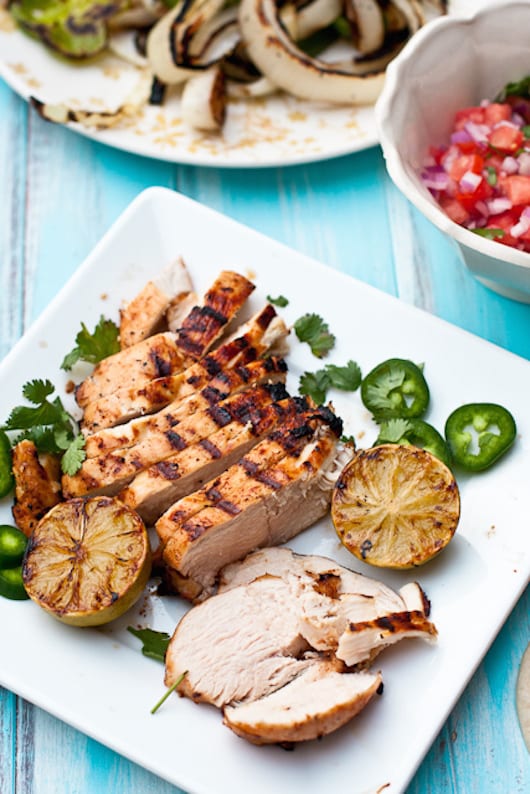 www.thebrewerandthebaker.com
Tequila-Lime Chicken Fajitas
Tequila cocktails go great with Mexican food, so it's no surprise that tequila also goes great when cooked into Mexican food. Marinate your chicken before popping it on the grill and make your fajitas restaurant-grade. Find the recipe here.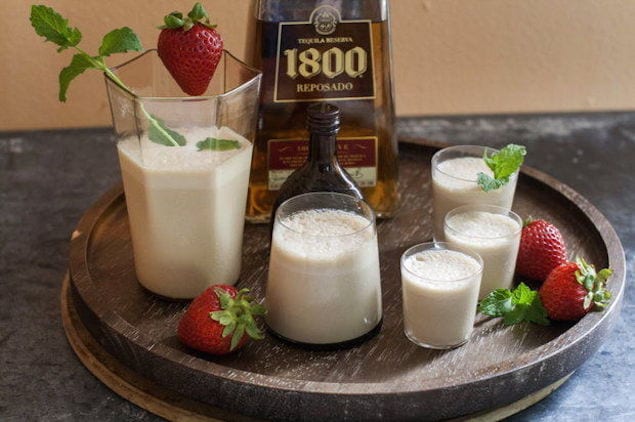 Matthew Mead/The Associated Press
Texas Tequila Milkshake
You had us at "tequila" and "milkshake." This is one creamy delight. Find the recipe here.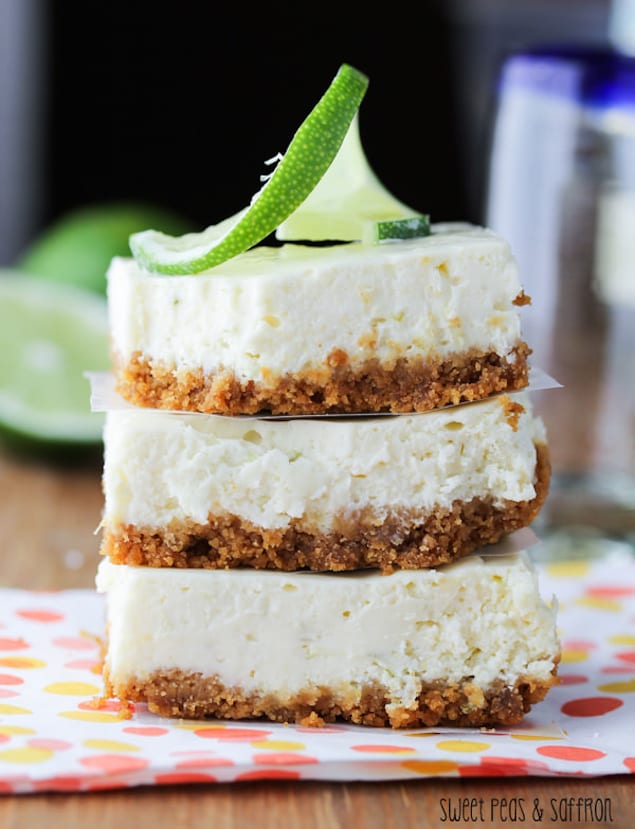 www.sweetpeasandsaffron.com
Tequila Lime Cheesecake Bars
Tequila and lime join forces again—this time in a dessert. The creamy cheesecake provides the perfect, sweet canvas for the tangy duo, producing a result that's almost like a creamy, dessert margarita you eat with a fork. Find the recipe here.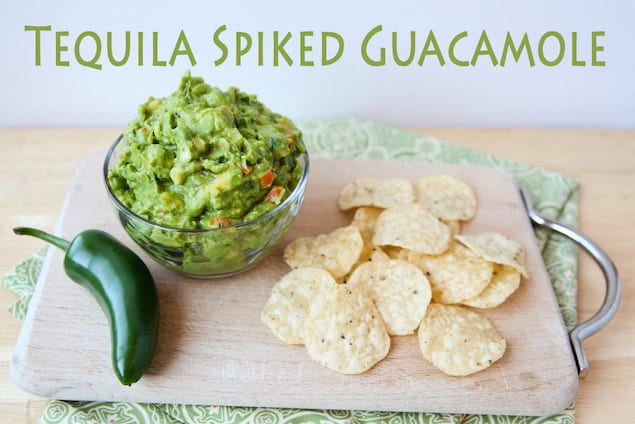 www.betterrecipes.com
Tequila Spiked Guacamole
Guacamole is one of those dishes that's perfect as is, but swapping the lime juice for tequila definitely takes it to the next level. Try it spiked, and you'll never go back. Find the recipe here.
Relish
Offering more than 14,000 recipes plus features and DIYs on cooking, dining and entertaining, Relish celebrates America's love of food. Relish is about honoring cooking traditions while exploring new trends and ideas, which is why millions of people turn to both Relish.com and Relish Magazine for special occasion recipes, quick and easy weeknight suppers and culinary adventures.