The DoubleTree is famous for their cookies, but what happens when those loved cookies are fried?
DoubleTree by Hilton is celebrating adding their 500th DoubleTree Hotel, a milestone, by giving you a free Cook(ie) Book featuring chocolate chip cookie treats like the Deep Fried Cookie Delight, invented by their properties around the world. The creations are all made with their famous cookie presented warm to every guest upon check-in. The tradition started in 1986 and they give away more than 75,000 of these delicious treats everyday. Sorry, their signature cookie recipe is a guarded secret and is not shared in this book but imaginative uses of their cookie is presented in anything from cocktails to sweet delights. You can order ready-made DoubleTree Cookie dough, baked cookies or the collectible tins. Get your own copy of the Cook(ie) Book with all of the imaginative 33 cookies .
Never fear, you will still get the luscious chocolate chip cookie on arrival but will also be able to feast on a featured cookie by the 33 individual hotels either in their restaurant, via room service or on the bar menus. One of my favorite properties is just outside of San Francisco, the Double Tree By Hilton Hotel San Francisco Airport. It offers views of the bay, walking and hiking trail along the bay, easy access to the city of San Francisco and of course the SFO Airport. Rooms are large, stylish and the rates are an incredible value for the area. There is also a 24-hour free shuttle to the airport and free WiFi along with the other DoubleTree amenities. Their cookie creation is a fried cookie-all the rage- and billed as a pancake! Breakfast? Afternoon treat? Well of course that is up to you.
See Also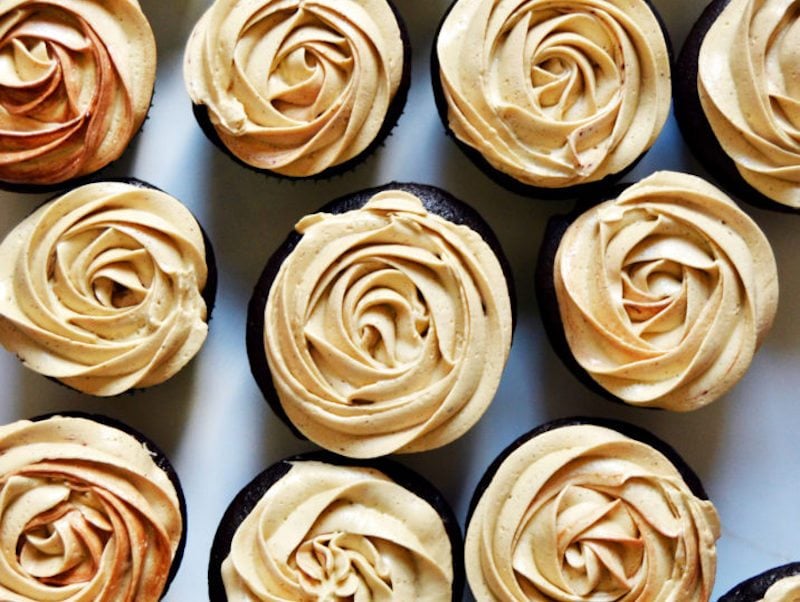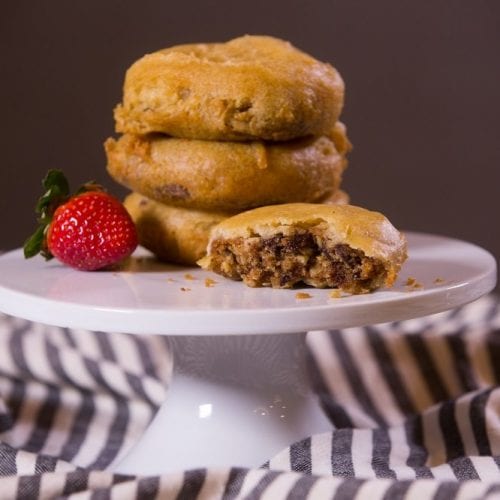 Deep Fried DoubleTree Cookies
The Welcoming Chocolate Chip Cookie at DoubleTree By Hilton has morphed into cocktails, appys and sweet treats from 33 properties in a free Cook(ie) Book. Try this fried cookie from the book.
Ingredients
1

DoubleTree Cookie

2

cups

of mixed pancake batter

Powdered sugar

Ice cream of choice

Assorted berries and sprig of mint for garnish
Instructions
With gloves on, coat the pre-baked DoubleTree Cookie into prepared pancake batter.

Drop into 350° F (175° C) fryer and fry until golden brown on both sides – about 30 seconds on each side.

Remove from fryer and drain thoroughly on paper towel.

Serve immediately with scoop of desired ice cream, sprig of fresh mint and assorted berries.
Michelle M. Winner
Michelle was born with a fork in her hand. As a culinary travel writer and confirmed foodophile she delights in the world-wide discovery of new flavor profiles, spices, salts and herbs. Based in one of the world's foodie meccas; Portland, Oregon, not far from "Pinot Noir Heaven" Michelle shares culinary travel and chef's recipes. Her photography has appeared in Saveur Magazine and she has contributed culinary travel articles to Forbes online, WSJ online, Business Insider, Condé Nast Digital Media, Islands magazine and many others. A confirmed globetrotter, she still keeps her bags packed and fork in hand (well . . . except through airport security.)