A turn-of-the-century ice company is reinvented as a "beers and steers" hangout. Whiskey, mason jars, and barbecue abound.
By Lauren Clason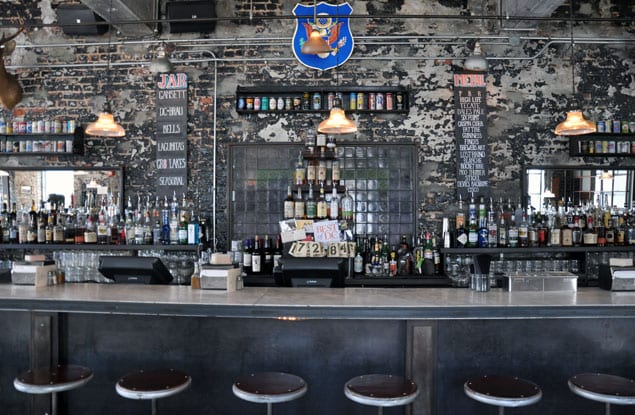 At American Ice Company, a barbecue and whiskey spot across the street from DC's most popular live-music venue, 9:30 Club, the garage-style front door has been rolled up for the warm weather.
On a clear Saturday afternoon, the inside tables sit undisturbed as the locals who came for the pork swachos (read: swine nachos) and barbecue sandwiches soak up the welcome sunlight on the outdoor patio.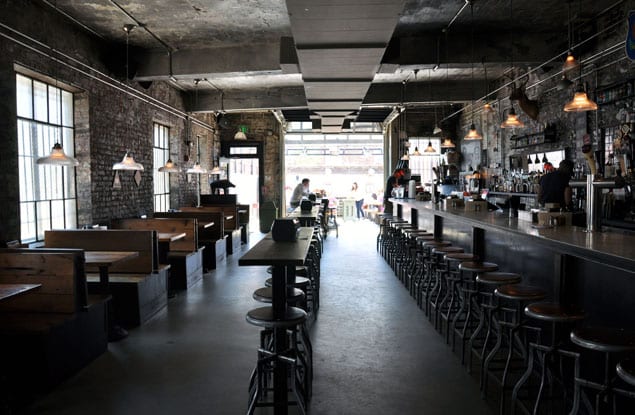 The exposed brick and industrial designs were the brainchild of owner Joe Reza, who also owns a furniture store and has worked in commercial design for 15 years. The space had gone through several reincarnations over the decades, starting out as an ice company, then rotating through a few auto garages and a roofing company before sitting vacant for several years.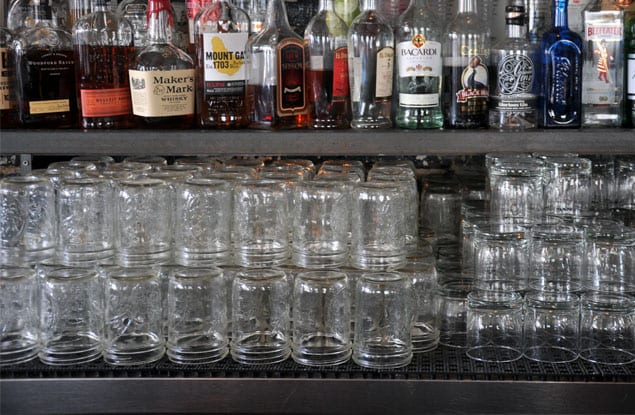 Reza battled the contractors to preserve the brick walls, which still shows the tar used to insulate the tiny building and lends the bar an authentic, old-school, blue-collar feel that's only capable of being replicated at other similar concept restaurants.
The kitchen space is very limited, so all prep work takes place off-site, across the street in one of the many row houses that line the neighborhood. As a result, the menu is limited to items that can be transported easily without skimping on quality: sausages, half-smokes, chili and baked beans are all served up quickly.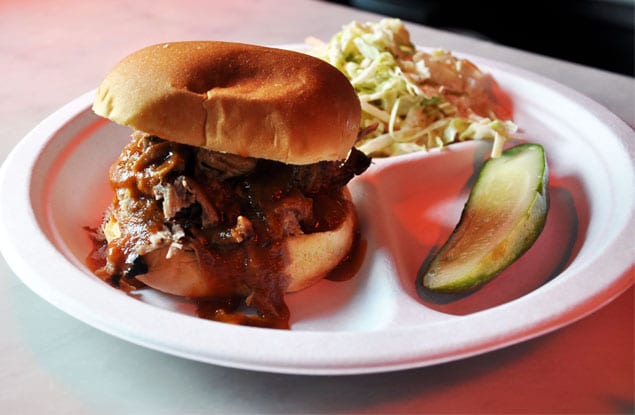 The restaurant specializes in a putting a slight twist on something simple without pretension (see the aforementioned swachos). One of their weekday happy hour specials is a can of Tecate and a shot of rye whiskey, and the side options include a pickle sampler, bowl o'chili and chips and queso.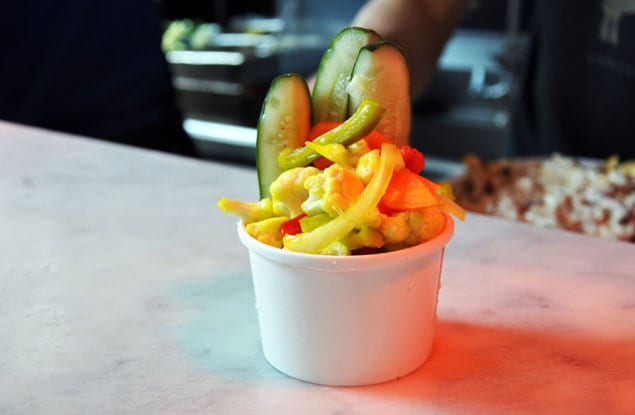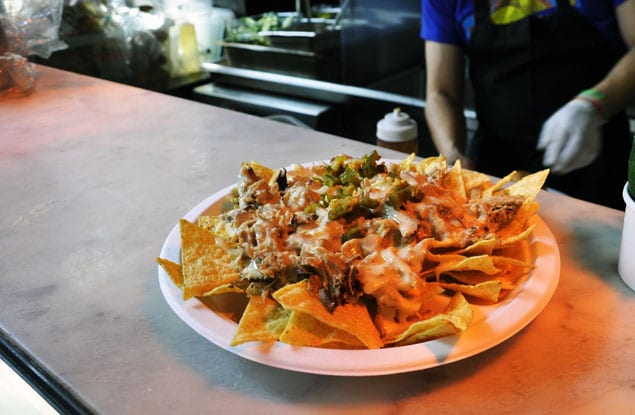 Reza started American Ice Company with brothers Eric and Ian Hilton in 2010 with the aim to provide a casual refinement to the classic dive bar. With their prime location one block away from from the U Street corridor, as well as their low-key exterior, the bar packs a good crowd on the weekends while managing to avoid a line at the door. And the best part, their food falls in line with their atmosphere.
"We've gone through a lot of trial and error to get it where we want it," Reza said. "Simply put, it's meat and sauce. We hope you like it."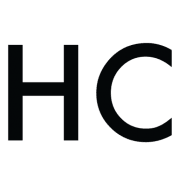 Lauren Clason
Lauren is a freelance writer based in Washington, DC. She is known to order the most bizarre thing on the menu when dining out, and she still calls her mother when she can't remember Grandma's recipes.