Dandelion is a gorgeous, but often overlooked ingredient. It is perfect for salad and dried dandelion root makes a wonderful tea. Dandelion is also packed with medicinal qualities.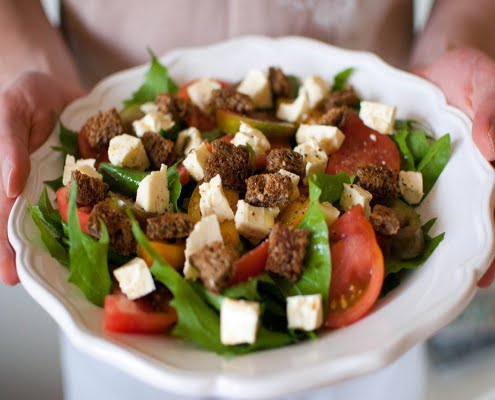 The peppery, slightly bitter dandelion goes lovely with the sweet tomatoes and the salty feta cheese. I've used sherry vinegar, but you could easily use normal balsamic vinegar instead. I made the croutons using rye bread and added some flavour with dried herbs. This is a perfect summer salad!
Dandelion Salad with Heirloom Tomatoes, Feta and Rye Croutons
(Recipe adapted from Earth to Table by J. Crump & B. Schorman)
A bunch of fresh dandelion leaves, washed
Green, yellow and red heirloom tomatoes, sliced
Greek style low-fat feta cheese, crumbled
1 slice of rye bread, toasted and cut into cubes
1 tablespoon olive oil
Pinch of dried or fresh thyme
Pinch of dried or fresh rosemary
*Sherry Vinaigrette*
1 tablespoon extra virgin lemon olive oil
2 tablespoons Sherry vinegar
tiny pinch of sea salt
freshly ground black pepper
See Also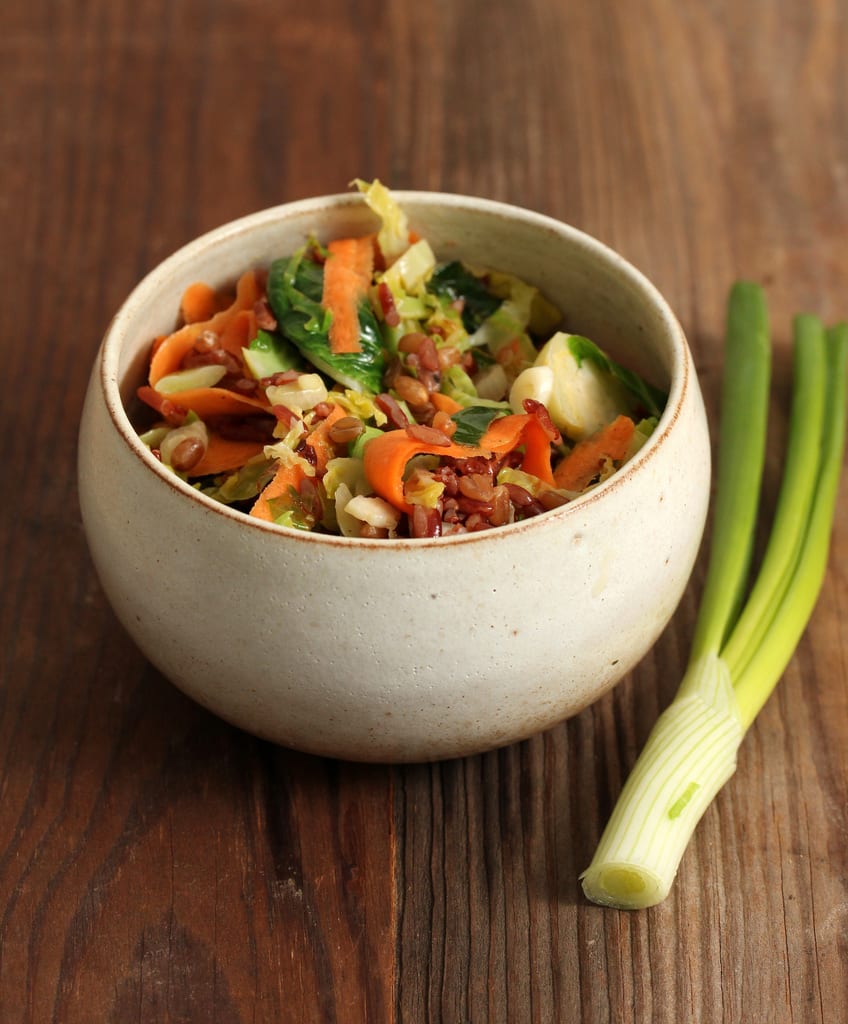 1. Assemble the leaves, tomatoes and feta on a big platter.
2. To prepare the croutons, heat the olive oil in a small frying pan, add the herbs and heat for a minute, add the croutons and cook for a few minutes tossing the pan so they won't burn. Take the pan off the heat and set aside.
3. Whisk all the vinaigrette ingredients together and drizzle over the salad. Season the salad with black pepper and sprinkle with the croutons.