Wake up to a bright cup of mood-boosting turmeric smoothie with mango, coconut and ginger. Coconut water and frozen mango gives it a delicious consistency and great flavor.
By Rachael Hartley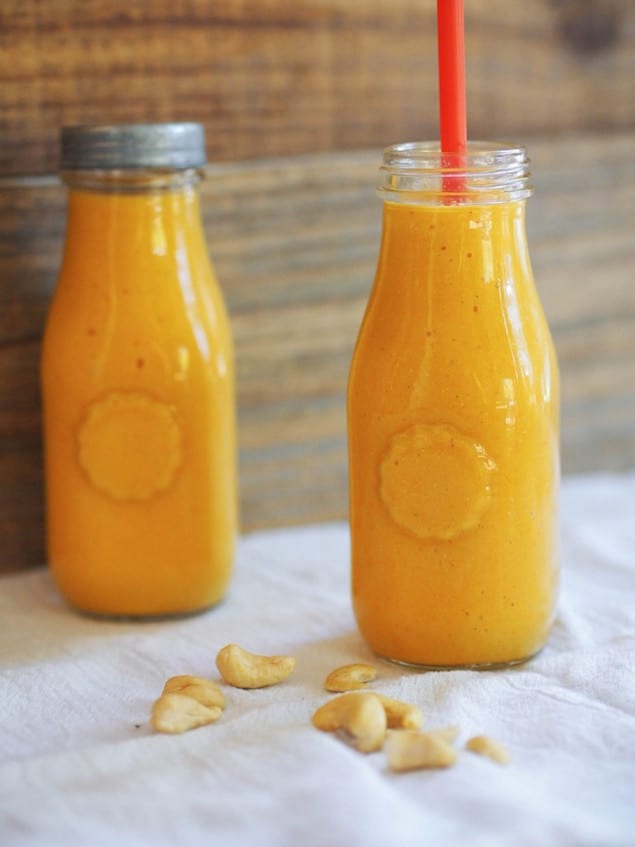 It's time for another installment of mood boosting food. In case you missed it, last time I shared the first post of my new series, Good Mood Food, where I'll be discussing foods that nourish the body and mind. Last week, we talked about my favorite fermented food, kimchi, and whipped it up into a cold noodle salad, try the recipe here. This week, I'm moving on to my favorite spice, turmeric.
Turmeric is a plant in the ginger family. It is native to India and frequently used in Indian cuisine, where it is a common ingredient in curry. You can buy it fresh, or dried and ground into a powder, the latter being easier to find. It has an earthy, almost gingery flavor.
Although all herbs and spices have some health benefit, turmeric really leads the way! Most of the health benefits stem from curcumin, the compound in turmeric that gives it a bright yellow hue. It's powerfully anti-inflammatory and has been show to reduce risk of heart attack, diabetes, and cancer and may also be beneficial for arthritis pain.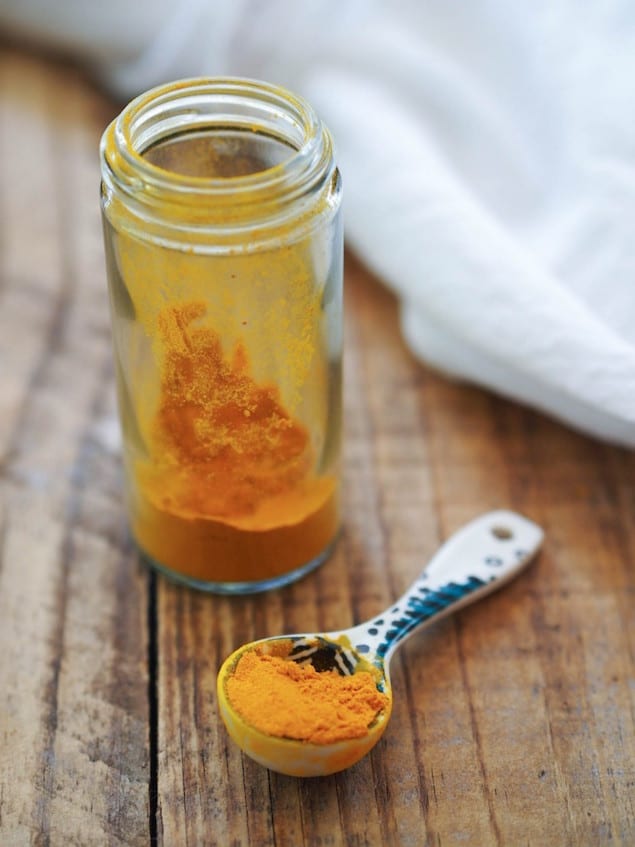 See Also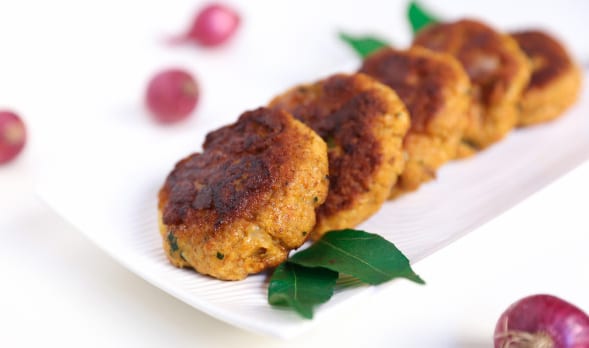 It's powerful anti-inflammatory and antioxidant effect extends to the brain. It also increases serotonin, the happy hormone, and modulates cortisol, a stress hormone. Another compound in turmeric, turmerone, boosts the regeneration of brain stem cells. It also inhibits monoamine oxidase, a enzyme that is linked to depression if found in high levels.
The flavor of turmeric isn't overpowering, and you'll find you can work it into a lot more things than curry. I mix it into tomato sauce and other creamy pasta sauces, soups, blend fresh turmeric juice, and even hide it in my ultra-creamy, quick vegan yogurt. But if you want to include it on the reg, I suggest whipping it into your morning smoothie.
One last thing – an odd ingredient you'll see on this list is black pepper. Piperine, the substance in pepper that makes it, well, taste like pepper, actually helps you absorb the curcumin in turmeric. It's just a little bit and you hardly taste it, so even if you're a little weirded out, keep in it there!

Dairy-Free Mango and Coconut Smoothie with Turmeric
Wake up to a bright, mood-boosting turmeric smoothie with mango, coconut and ginger. Coconut water and frozen mango gives it a delicious consistency.
Recipe Type:
Smoothie, Drink
Ingredients
2 mangos, peeled and chopped, preferably frozen
1 orange, peeled
1 raw carrot, chopped or shredded if your blender isn't a fancy-schmancy high speed one
¼ cup cashews, soaked at least an hour or overnight
1½ cups coconut water
1 teaspoon turmeric
1 teaspoon freshly grated ginger
A couple grinds of freshly cracked black pepper
Instructions
Place all ingredients in a blender and blend until smooth.
Notes
If you don't have a chance to freeze the mangos, just throw a few ice cubes in. Adapted from Green Kitchen Stories.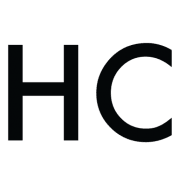 Rachael Hartley
Hi there! I'm Rachael Hartley, a dietitian, food blogger, whole food lover and avocado enthusiast. My mission is to help you rediscover the joy of eating. I believe living a healthy, fulfilled life should be fun, simple and most of all, delicious!