Daal Poori: Deep Fried Indian Bread Stuffed with Lentils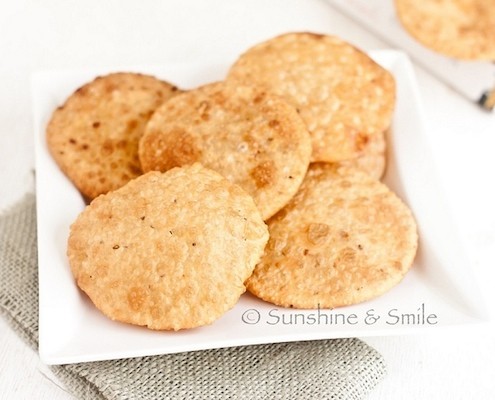 Indian flat bread stuffed with dried lentil and deep fried to perfect golden in color. Warm, crispy and delicious.
By Kankana Saxena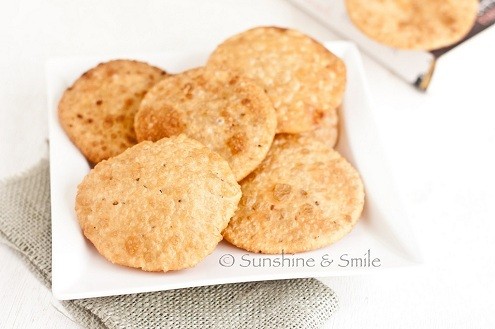 We Indians are used to eating a lot of flat breads. In most of the Indian kitchens, it's prepared every day and paired with some side dish or lentil soup. One of the most common flat bread preparation is stuffed paratha, which I am still struggling with, but stuffed poori with lentil is something I managed to learn faster.
Poori is puffed up bread that is deep fried and very commonly prepared at home for Sunday breakfasts. It goes perfect with any curry, pickle or even with tea for snacks. This is not any plain Poori, this is Poori stuffed with dried lentils.
The whole idea is to slow cook the lentil soup for long hours to  dehydrate it completely which would make it dry and crumbly and that's the texture we need for stuffing. You can also make it with left over lentil soup.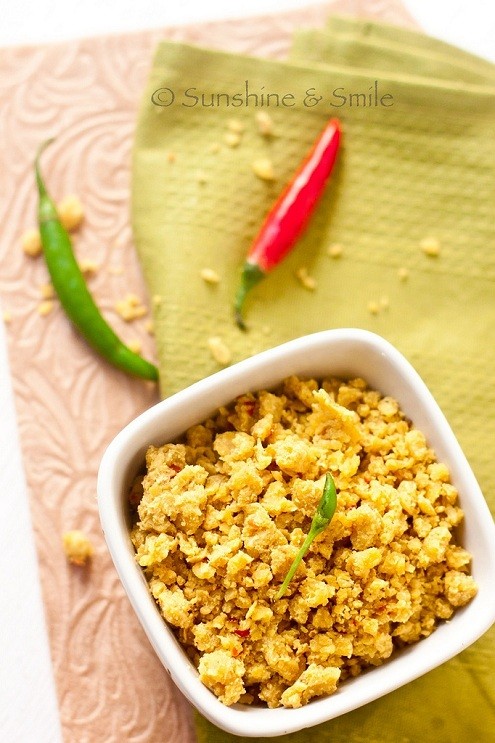 When plain pooris are fried in hot oil, they puff a lot but these pooris will not puff as much and that's because of the stuffing inside. Just fry it to golden color and enjoy these hot with some curry or just pickle.
Daal Poori/ Deep fried Indian bread stuffed with Lentils
Indian flat bread stuffed with dried lentil and deep fried to perfect golden in color. Warm, crispy and delicious.
Recipe Type:
Breakfast, Snack
Ingredients
For the stuffing
1½ cup boiled lentil
1 tsp cumin seeds
1 tsp coriander powder
1 tsp chili powder
1 tsp turmeric powder
1 or 2 green chilies, finely chopped
1 inch ginger, grated
1 tsp asafoetida (hing)
2 tbsp tamarind paste
Salt to taste
Oil
For the poori
1½ cup all-purpose flour or whole wheat flour
1 tsp salt
1½ tbsp Oil
1 tbsp carom seeds (ajwain)
water to knead the dough
oil for deep frying the poori
Instructions
For making the stuffing, heat 1 tbs oil in a pan. Add cumin seeds, asafoetida and ginger to the pan.
Once they start to splatter, pour the boiled lentil and start cooking in low heat.
Add rest of the spice mix (turmeric, coriander powder, chili powder), chopped green chilies and tamarind paste. Cook in low heat and keep stirring in between until it becomes dry and all the water is absorbed.
Then, keep it aside and let it cool completely. Once it is cooled, the filling will become more dry and crumbly.
For the poori, mix flour with carom seeds, salt and oil. Add some water and start kneading.
Once the dough is ready and the stuffing is completely cooled, you can start the making the pooris.
Divide the dough in equal tiny balls.
Roll the balls a little, pour 1 tsp filling in the center and wrap it to form a ball again.
Using a rolling pin, roll it to a 2 inch diameter circle. You need to be patient while doing this or else it might break apart.
In a deep pan or wok, heat enough oil for frying the pooris.
To test if the oil is at the right temperature, drop a tiny piece of dough in the oil and if it rises up immediately, you are ready to fry the pooris.
Drop just one poori in the wok at a time. With the back of your spatula, press the poori very lightly and it will start puffing up. Remember that these pooris will not puff like normal pooris as they have stuffing inside.
The poori should take about 30 seconds on each side and should turn golden in color.
Take it out of the wok, put it in kitchen towel and let it drain the extra oil.
Continue frying rest of the pooris and serve immediately with your choice of side or pickle.
Notes
The cooking time will differ depending on the type of lentil u are using!
Kankana Saxena
Kankana Saxena shares culinary journey, travel stories and passion for photography in her blog 'Playful Cooking'. Her cooking style is mostly nutritional with little bit of indulgence here and there. She believes in the mantra 'homemade is happiness'! She is a native of India but currently resides in Santa Clara, California with her husband.