The nutty and earthy flavor of mung bean mixed with spices and seasonal cauliflower makes this dish a balanced one item meal.
By Lail Hossain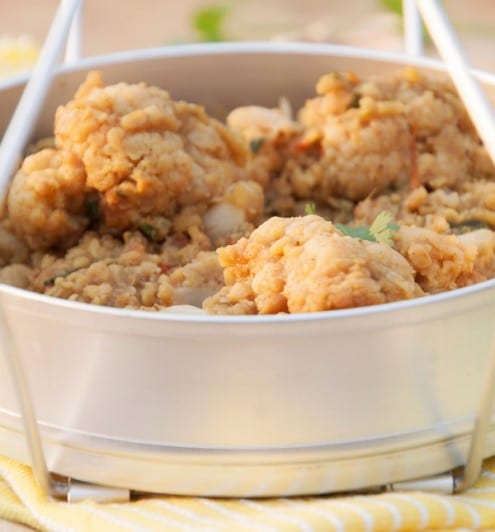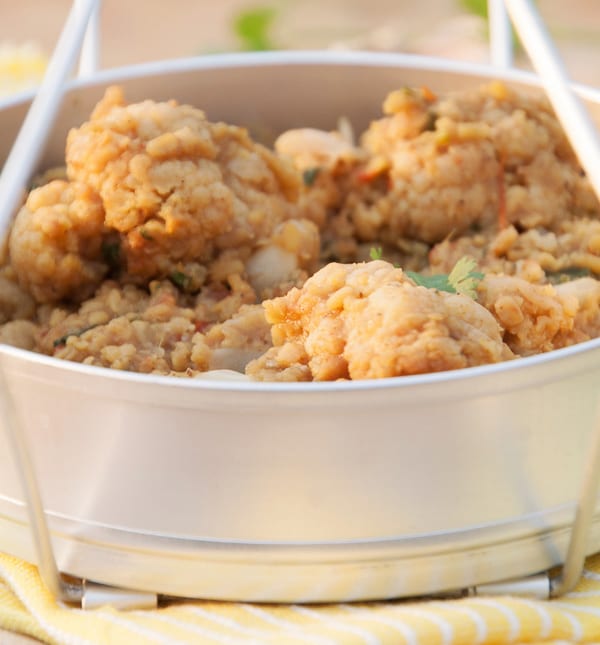 Curried Mung Bean with Cauliflower
The nutty and earthy flavor of mung bean mixed with spices and seasonal cauliflower makes this dish a balanced one item meal.
Ingredients
1 cup Moong/Mung bean
5 cups water
1 medium cauliflower, cut into medium florets
½ teaspoon fennel seed
½ teaspoon cumin seeds
½ teaspoon coriander
½ teaspoon black pepper
2 small cardamom
2-3 cloves
1 small cinnamon stick piece, about 1 inch
½ tea spoon turmeric
1 small onion, finely chopped
2-3 garlic cloves, finely chopped
2 green chilli
1 tomato, finely chopped
2 table spoon olive oil
Salt to taste
Cilantro for garnish
Instructions
Take all the spices from fennel seeds to cinnamon and dry roast for 3-5 minutes until aromatic and slightly darker. Let cool.
Grind the spices. Set aside.
Sort, wash and drain mung dal.
Heat oil in a pan. Sauté onion until translucent.
Add garlic and chilli and continue to sauté until fragrant.
Add mung beans and fry until slightly golden and aromatic.
Add water and boil beans with salt and turmeric until cooked tender but firm. Start with 2 cups of water and add as needed if beans become too thick.
Add the powdered spices mix.
Add cauliflower florets and tomatoes. Continue to boil until soft.
Garnish with cilantro. Let the flavors absorb for about 5-8 minutes before serving.