This creamy cottage soup is a warm classic hailing from Connecticut. It's comforting and loaded with garlic, leeks, cauliflower, and cream cheese.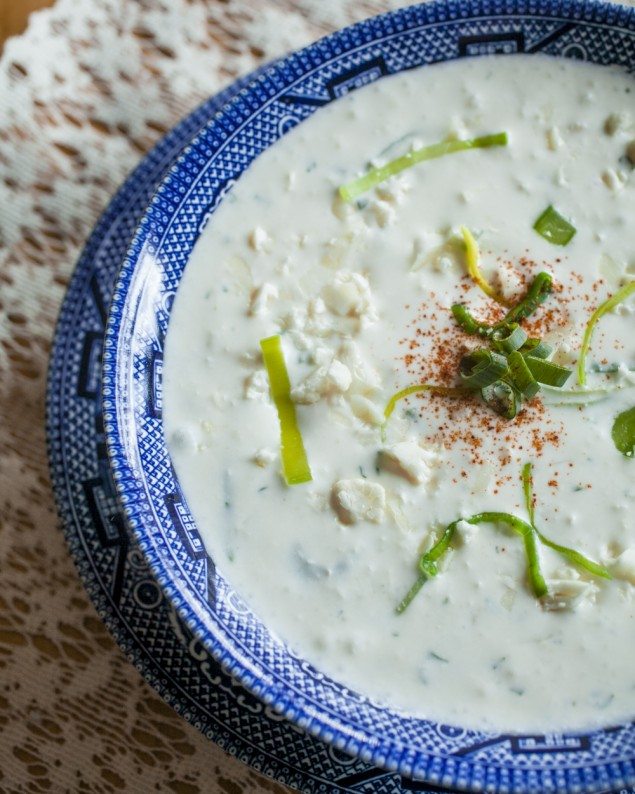 There are many great things about the state of Connecticut. Ice-cream, great lobster shacks and a beautiful coastline which connects New Yorkers with Bostonians.
Delve a little deeper into the heart of the Nutmeg State and you will really find a gem. The Golden Lamb is one of those secret foodie experiences you really don't want to share with fellow foodies but if you don't… you really are not doing justice to the food industry as a self-professed food-lover.
The Golden Lamb sits in the quiet corner of Connecticut where life is goes by at the speed of a tractor.
You will see fluffy white sheet, lots of trees, glorious farm stands dotting the scenic route and the hidden Connecticut gem, The Golden Lamb.
Open only for business during the warmer seasons, this year marks the 53rd season where the Golden Lamb has catered to smiling guests with farm-fresh signature dishes.
Dinner is exceptionally unique and reservations come highly recommended. Be sure to put on your best dress and get your husbands / partners to dust off their navy blue blazer. The Golden Lamb is what dinner should be for special occasion, memorable, delicious and so unforgettable that you book yourself a return trip before you leave.
For a taste of The Golden Lamb, here is the Country Cottage Soup – makes many servings.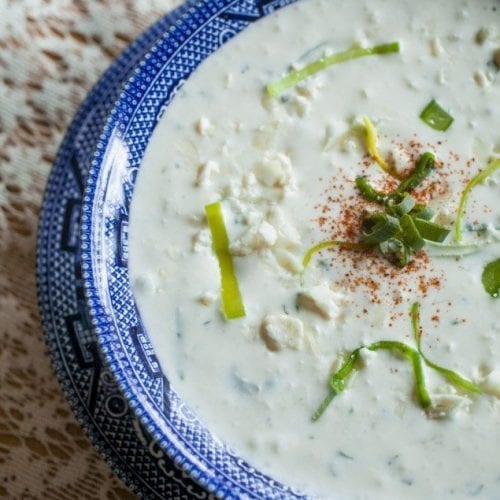 The Golden Lamb
Ingredients
1/3

lb

butter

2

cups

onions

diced

4

cups

leeks

coarsely chopped

¼

cup

garlic

diced

6

cups

chicken broth

3

lb.

cream cheese

½

gal

milk

3

small cauliflower

diced (or 2 large)

¼

cup

lovage

¼

cup

chives

3

cups

celery

diced

? cup dill

3

Tbls.

lemon pepper
Instructions
Combine butter, onions and leeks in large soup pot.

Place on medium heat and WILT.

Add cream cheese in small amounts allowing it to soften.

Add garlic and broth.

Allow cream cheese to melt into the soup on low heat.

Allow to cool for at least 15 minutes.

Add milk, cauliflower and lovage.

Chill.

Add chives, celery, dill and lemon pepper.

Heat to taste; adjust herbs/spices as necessary.

Reheat in water bath over medium to high heat for 1 hour. Lower to low heat.
Michelle Tchea
Michelle Tchea is a 4-time bestselling author. Her books include, Building a Perfect Meal, My Little SoHo Kitchen, Signature Dishes (Australia's Best) and Chefs Collective. Her work can be found in other leading luxury travel and food magazines including Travel+Leisure Asia, SMILE, NUVO Magazine and The Telegraph