Natalie McLaury considers herself a bit of a hoarder when it comes to magazines. Never one to pass up a good deal on a subscription, it's to the point where she now finds herself receiving a magazine in the mail several times a week. Most of the time, she rips out pages of recipes but fails to actually create the recipe in her kitchen. Not anymore! Join Natalie as she cooks the magazines!
By Natalie McLaury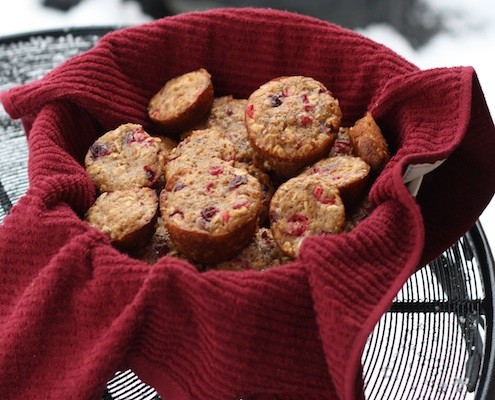 Any time you read a health magazine or pick up one of those "Eat This, Not That" books in the bookstore, you'll likely read about the calorie bombs that muffins are. The articles complain that the breakfast pastry is chock full of white flour and sugar, making it more of a decadent dessert than a nutritious breakfast option. With this in mind, I tend to shy away from picking a muffin from the display case in a coffee shop or cafe, no matter how tempting it looks.
But Cooking Light has proven that muffins don't have to be the diet-wrecker than many make them to be. Instead, their recipe features whole wheat flour, oats, and minimal oil, bringing each muffin under 200 calories…definitely a better breakfast option and an ideal accompaniment to some yogurt or fruit to make for a more complete meal.
I slightly adapted Cooking Light's recipe, substituting frozen cranberries for the blueberries it suggested and keeping my oats whole rather than grinding them in the food processor. Feel free to change up the fruit in here or even try a variety of berries or fruits. Next time I may use all whole wheat flour because thanks to the buttermilk, these muffins were moist and not at all heavy; using all whole wheat flour shouldn't affect the texture too much but will boost the nutrition a bit more!
Coffee shop muffins, like everything else, can and should be enjoyed in moderation. But if you're someone who craves a muffin for breakfast every morning, this allows a more nutritious option than the neighborhood Starbucks!
Cranberry Oatmeal Muffins
adapted from Cooking Light August 2010
Ingredients:
1 2/3 (150 g) cups old-fashioned oats
2/3 cup (3 oz) all-purpose flour
1/2 cup (2.33 oz) whole wheat flour
3/4 cup(135 g) brown sugar
2 tsp (10 ml) ground cinnamon
1 tsp (5 ml) baking powder
1 tsp (5 ml) baking soda
3/4 (3.75 ml) tsp salt
1 1/2 cups (350 ml) low-fat buttermilk
1/4 cup (60 ml) canola oil
2 tsp (10 ml) grated lemon rind
2 large eggs
2 cups (300 g) frozen cranberries, coarsely chopped
cooking spray
2 tbsp (30 ml) turbinado (or granulated sugar)
Directions:
See Also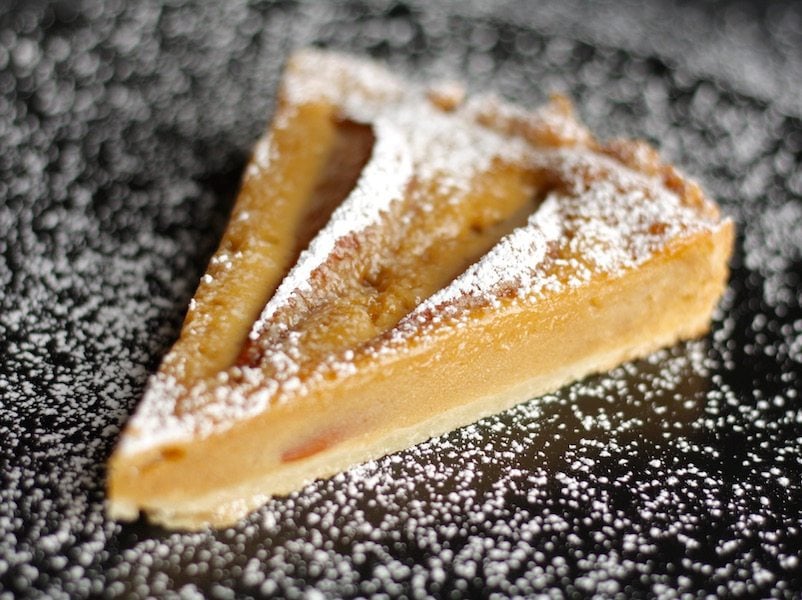 1. Preheat oven to 400°F (200°C). Coat 16 muffin cups (or 12 regular sized and 12 mini sized) with cooking spray.
2. Stir oats, flours, brown sugar, cinnamon, baking powder, baking soda, and salt in a large bowl.
3. In a separate bowl, combine buttermilk with oil, lemon rind, and eggs. Add to flour mixture, stirring just until moist.
4. Gently fold cranberries into the batter and spoon evenly into prepared muffin cups. Sprinkle with 2 tbsp (30 ml) turbinado sugar/granulated sugar. Bake for 20 minutes (large muffins) and 12-15 minutes (mini muffins) until muffins spring back when touched lightly in the center. Remove from muffin cups immediately and place on a wire rack to cool.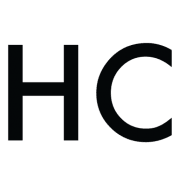 Natalie McLaury
Natalie McLaury is a St Louis based food writer with a passion for real food and experimenting in the kitchen. Her cooking ranges from healthy three course meals to decadent desserts, and she shares many of her food tips and recipes on her successful The Sweets Life blog . As an avid runner and fitness expert, she also gives the occasional tips on how to combine a serious interest in health with a sweet tooth.