Citrus is at its prime in the winter. For an all day burst of flavor, add a little bit of lemon zest to brighten up pancakes or fresh squeezed orange juice to marinate a mahi-mahi dinner.
By Jovina Coughlin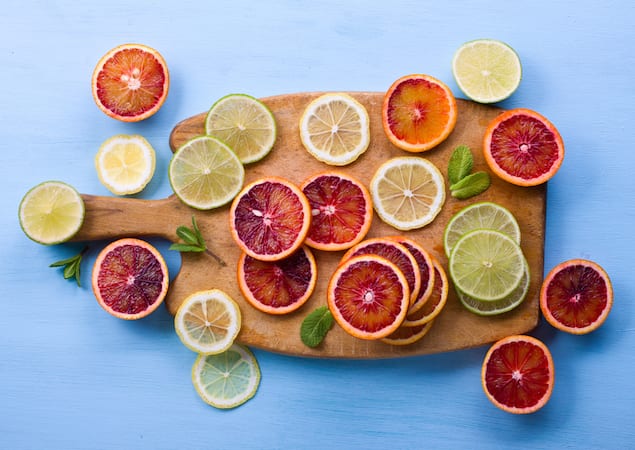 Shutterstock: Maria Shumova
Citrus fruit (grapefruit, lemons, limes and oranges) are at their best in the winter and can add a burst of flavor to your recipes. These fruits are a rich source of vitamin C, which helps protect you from infection, can help keep your skin smooth, heals wounds and cuts and assists in red blood cell formation and repair.
A little bit of lemon zest brightens up morning pancakes while some freshly squeezed orange juice can be used to marinate mahi-mahi before grilling it.
Try these suggestions for adding citrus fruit to your menu
Make citrus fruit salad and include all of your favorites. Try it with a sprinkling of unsweetened coconut flakes or a bit of raw honey and some nuts.
Enjoy citrus for dessert with a square of dark chocolate.
Pair with almost any variety of cheese. Hard, salty cheese adds wonderful balance and flavor to the sweet acidity of the fruit.
Stir into Greek yogurt, cottage or ricotta cheese and eat as is or with a bit of honey or sliced dates for breakfast or a snack.
Add citrus to your baked goods.
Cut into rounds and serve with a leafy green salad for a beautiful presentation.
Add citrus to smoothie blends, such as green apple and parsley.
Dip citrus segments into sweetened cream cheese dip or spread with your favorite roasted nut butter.
Use citrus zest to add flavor to condiments.
Add citrus segments to whole grain salads.
Some tips in using citrus fruits
Heavy citrus fruits with firm rinds will have the most juice.
Citrus fruits will stay freshest when wrapped in a plastic bag and stored in your refrigerator's crisper drawer.
Fresh-squeezed juice and citrus zest can be frozen for later use.
When a recipe calls for strips of zest, a vegetable peeler works well. But for fluffy, grated zest, try using a microplane zester.
How to cut citrus fruit into segments:
Cut off the top and bottom of the fruit and stand it up on one end. Slice downward to cut away the skin and pith, moving around until all is removed. Holding the fruit over a bowl, slice along both sides of the membrane to release the segments.
Delicious Citrus Recipes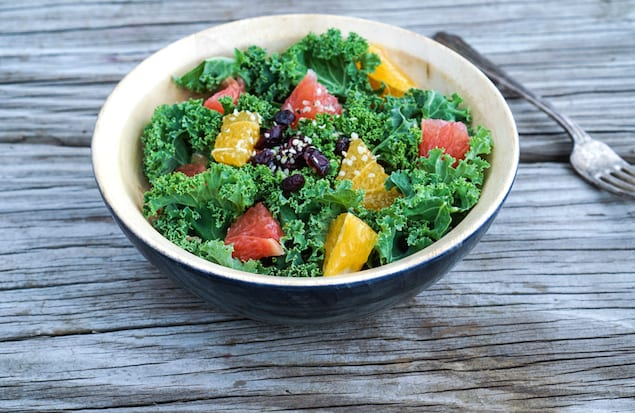 Shutterstock: Anastasia Kopa
Italian Kale Salad with Citrus Fruits
Lacinato kale is a variety of kale used in Italian cooking. It is also known as Tuscan kale, Tuscan cabbage, Italian kale, Dinosaur kale, cavolo nero, black kale, flat back cabbage, palm tree kale or black Tuscan palm. Get the recipe here.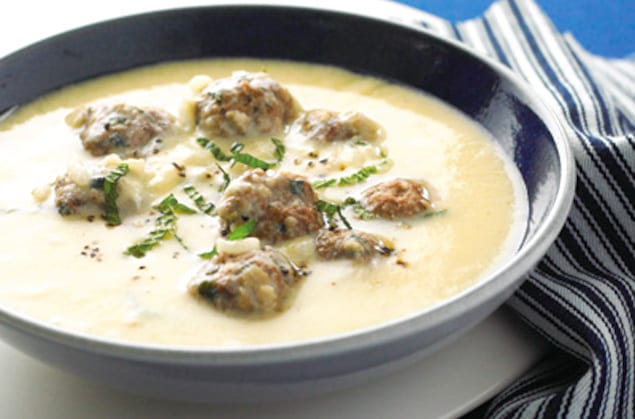 www.sunset.com
Creamy Lemon Rice Soup with Meatballs
A rich lemon broth flows around lamb meatballs and rice. A hearty bowl should always be topped with refreshing dill or mint. Get the recipe here.
See Also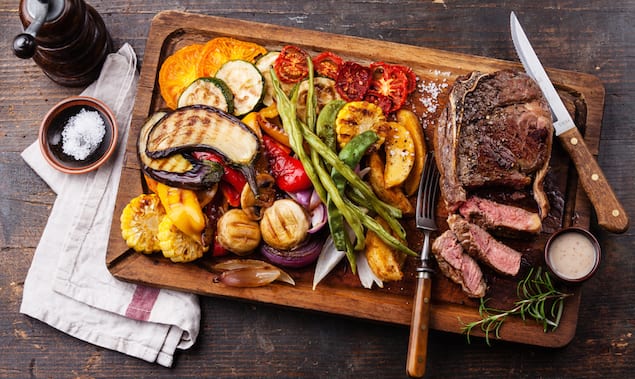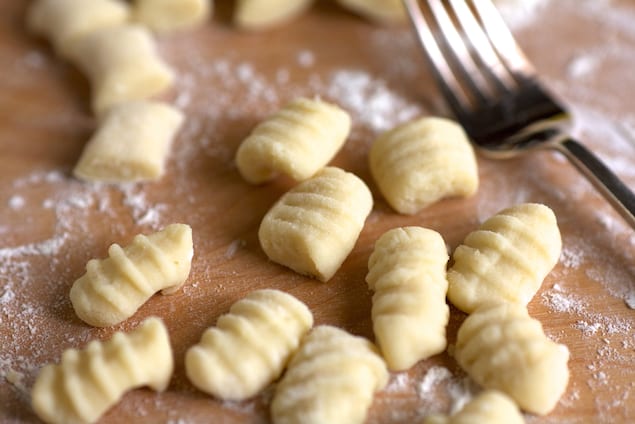 Shutterstock: Julie Vader
Lemon and Spinach Gnocchi
Add lemon zest to your gnocchi dough and fresh lemon juice to toss the dish together after it is cooked. The citrus adds great acid to break up a heavy cream sauce. Get the recipe here.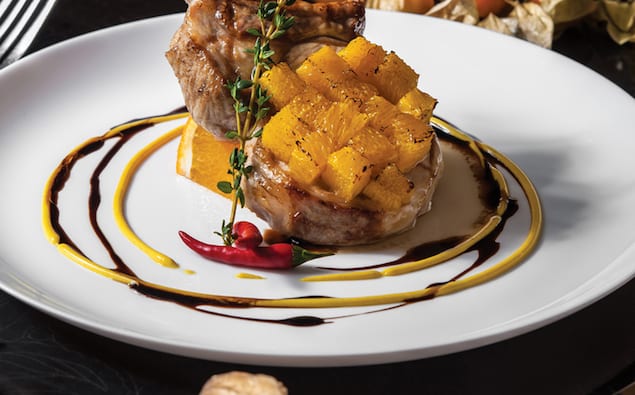 Shutterstock: Maksym Poriechkin
Pork with Fennel and Orange
Lemon juice and oranges make an appearance in this flavorful pork dish. Season the pork with fennel seeds and serve with sliced and sautéed fennel bulb. Get the recipe here.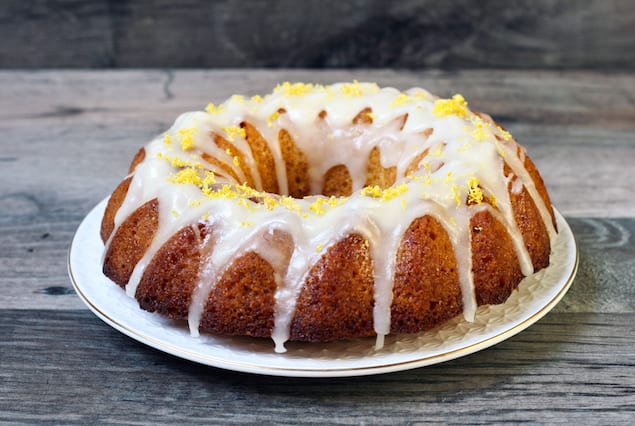 Shutterstock: MShev
Lemon or Lime Olive Oil Cake
Whether your favorite citrus is lime, lemon, orange, grapefruit or something more obscure, this sweet bundt cake will accommodate them all. The the fresh flavor shine in the icing that is drizzled over after baking. Get the recipe here.
Jovina Coughlin
I was born in New Jersey to first generation Italian parents. Both sets of my grandparents were born in Italy and emigrated to the United States in the early 1900s. They brought with them a love of the Italian culture and cooking. I have 2 brothers and 1 sister. I learned many of my cooking skills from my parents and grandparents, but I also studied Italian cooking and made many of the recipes for my children as they were growing up. I am married with three children and six grandchildren. Besides New Jersey, I have lived in Pennsylvania, Michigan and now on the Gulf Coast of Alabama. I have a Bachelor of Arts Degree and a Masters of Science Degree and I have taught high school English and special education. I have also been an administrator in the public schools at the district and county levels. Now that I am retired from the teaching profession, I have the time to write a blog and share my information about Italian American cooking and culture. Because I am a teacher by trade, I feel that I have the skills to share with readers the techniques for preparing authentic and healthy meals.