Simple, five-ingredient Coconut-Pineapple Mai Tais are tropical, refreshing, and delicious. These Mai Tais are fruity, but not too sweet.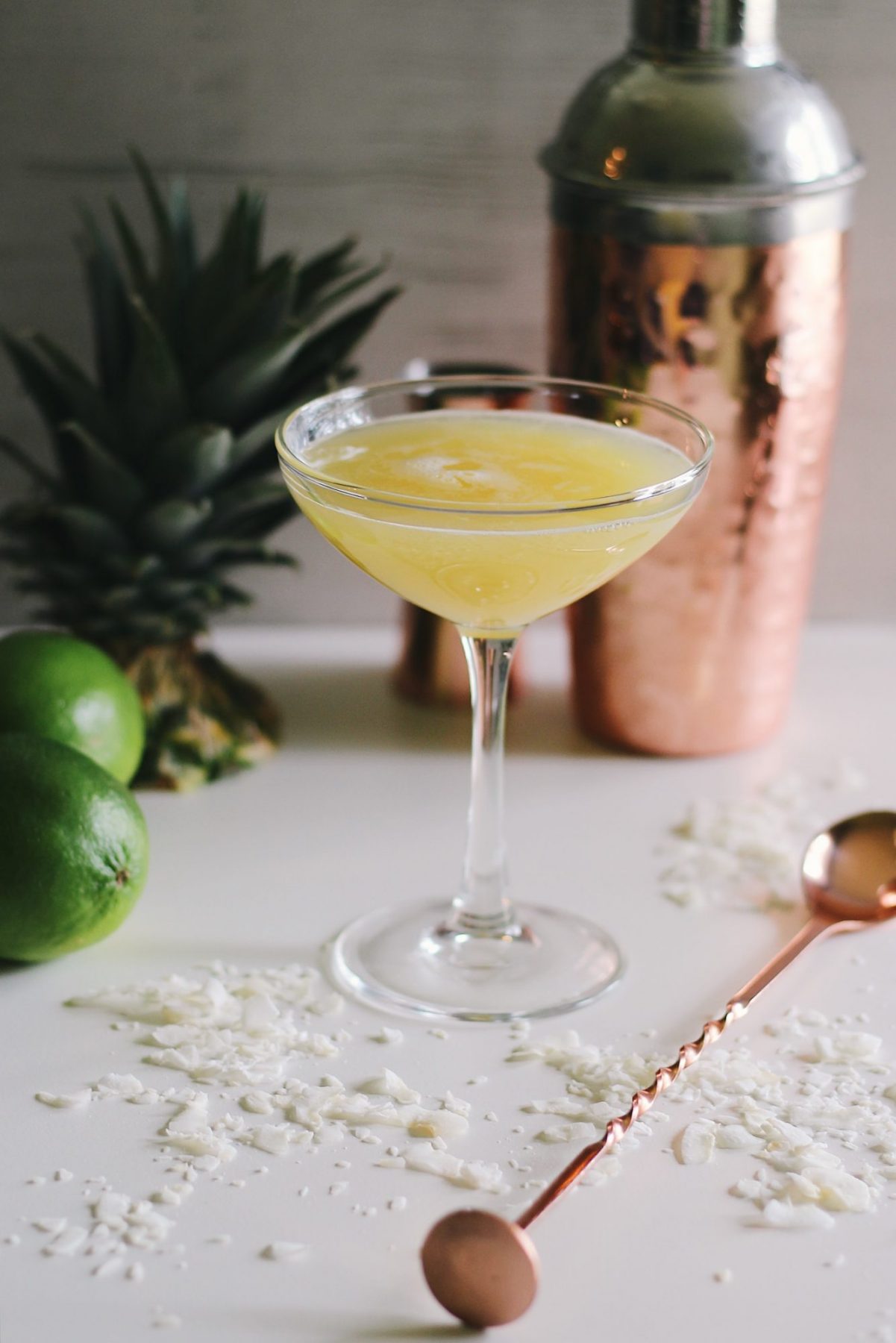 I'm going to Maui in two weeks! Eeeeee.
I've never been to Maui before, and I am very, very excited. I've been to Oahu a few times when my dad was stationed there (and I wrote about the best places to eat on the island here!). I will be working in Maui, collaborating with a fantastic resort and one of my favorite charitable organizations (more details soon). I will also be visiting restaurants and local activities, working on a Maui Travel Guide post that I am excited to share with you guys.
If you want to see shots from my trip, follow me on Instagram because I will be sharing lots of photos and stories.
My upcoming trip has me reliving memories of visiting Oahu and my time there.
The salty water, white sand, nights at the pool, incredibly fresh seafood, stunning sunsets, and Mai Tais.
So. Many. Mai Tais.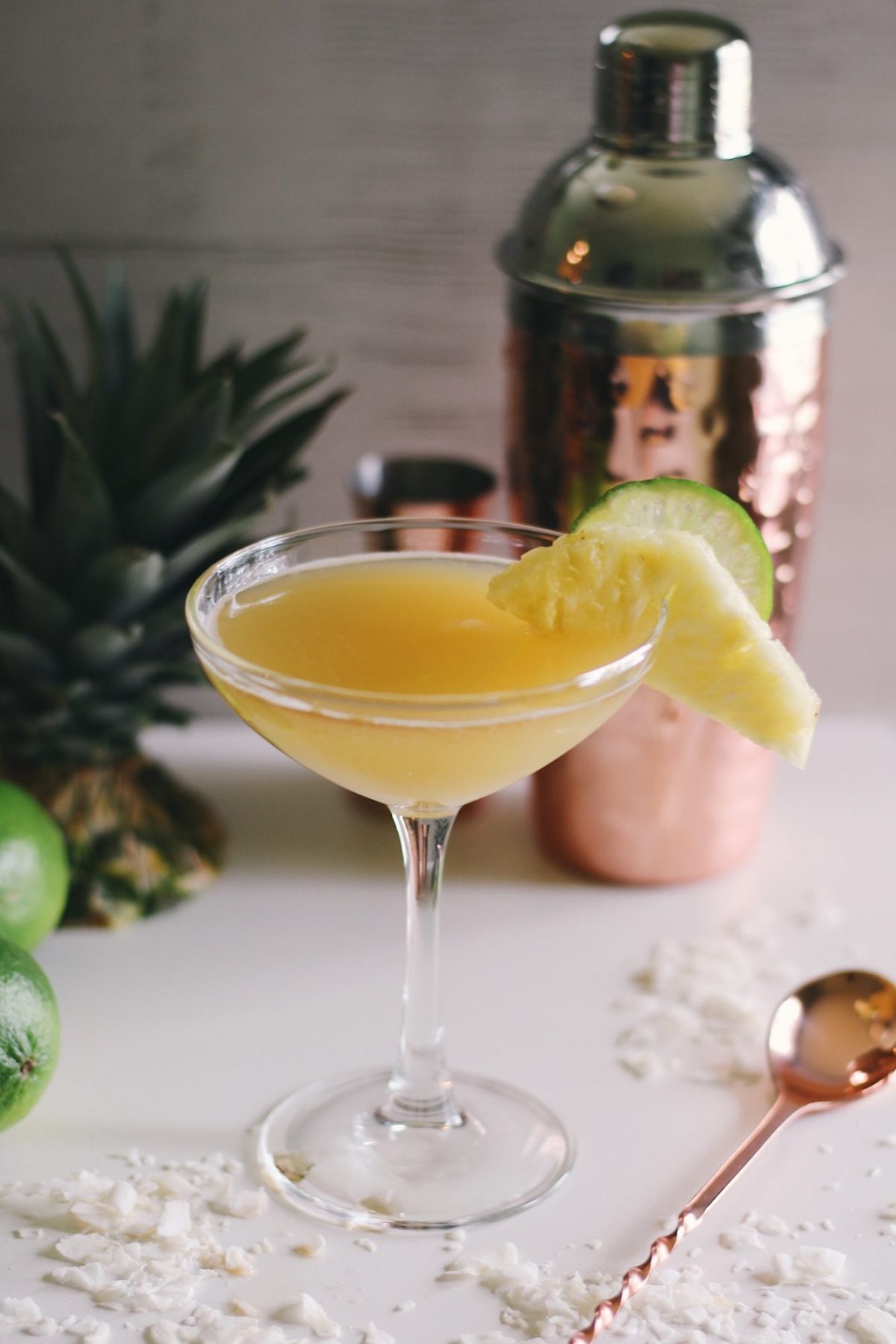 The Mai Tai is a quintessential tropical drink. It's made with rum, lime, orange liqueur, and almond syrup.
It's delicious.
There's a lot of different versions of the drink, and you won't find it made the same way. But you will find it everywhere in Hawaii.
The drink is commonly the first drink offered to you when you arrive at a luau. It's always on Happy Hour and cocktail menus. And dive bars and high-end restaurants alike offer it.
If you want to try a classic version, I like this one from Epicurious.
For my spin on this tiki drink, I created Pineapple Coconut Mai Tais. This version is light, not overly sweet, and utterly refreshing. Bonus? It's also very easy to make.
Dark rum and fruity coconut rum combine as the basis of this five ingredient drink. Pineapple juice, coconut water, and lime juice adds natural sweetness, a bit of acidity, and plenty of fresh, tropical flavor.
I recommend using fresh pineapple juice, if you can. If not, a high-quality, store-bought 100% juice will work fine. Garnished with fresh pineapple and served ice cold, these Pineapple Coconut Mai Tais prove themselves as a proper summer cocktail.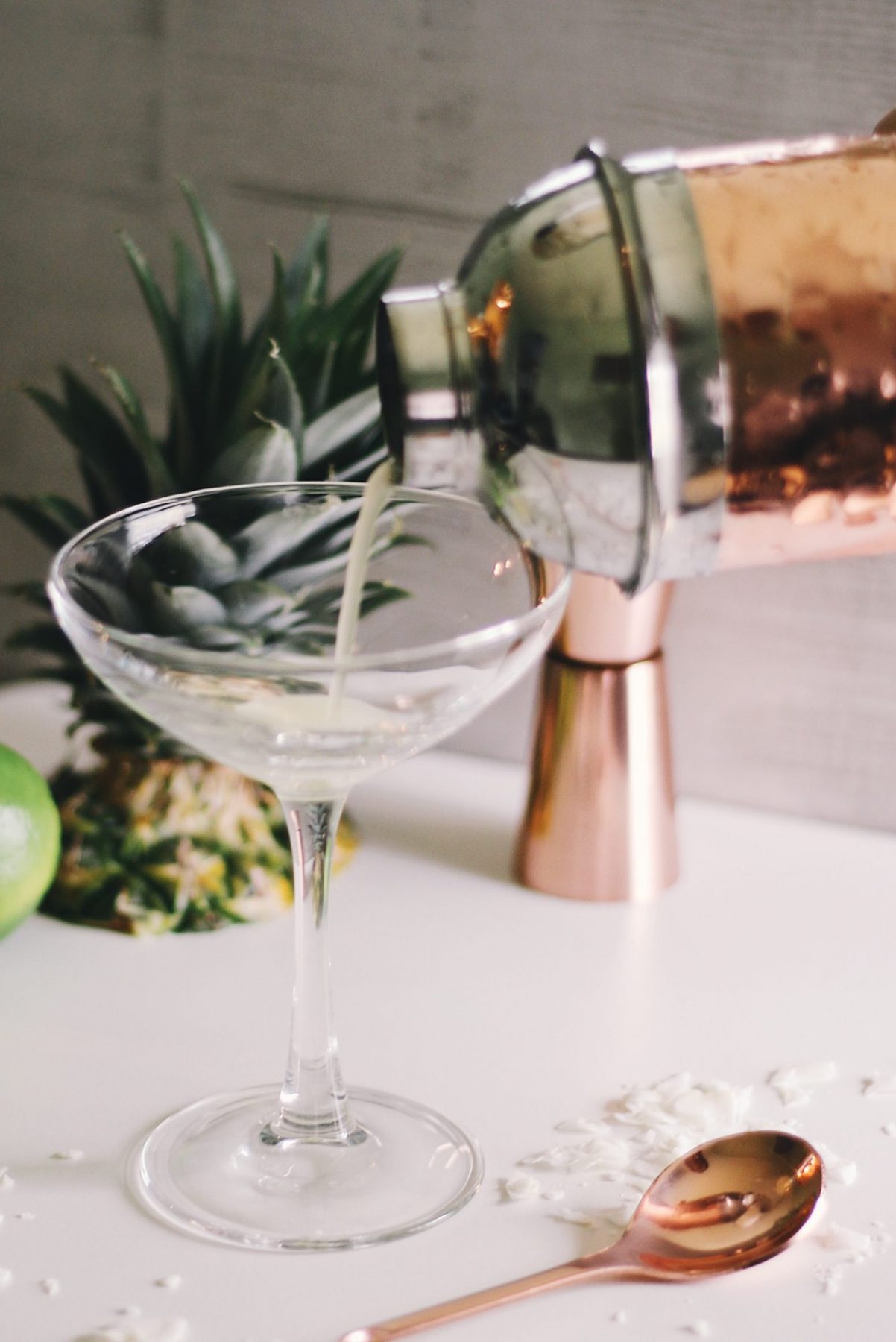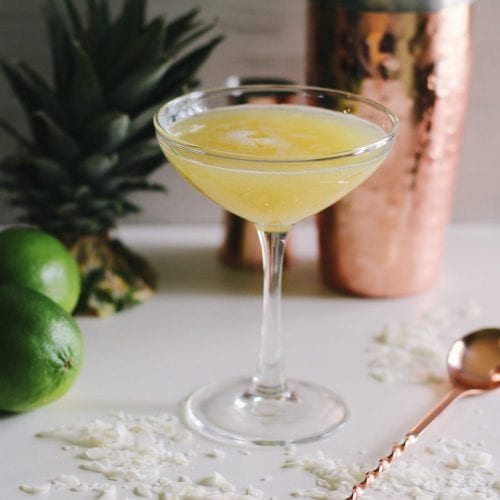 Coconut-Pineapple Mai Tai
Tiffany La Forge
Ingredients
3

ounces

pineapple juice

preferably fresh

2

ounces

coconut water

1

tablespoon

fresh lime juice

1

ounce

coconut rum

1/2

ounce

dark rum

Ice

Pineapple and lime slices

for garnish
Instructions
Combine all of the ingredients in a cocktail shaker and shake to mix.

Strain into a glass and garnish the cocktail with a slice of fresh pineapple and lime. Enjoy!
Tiffany La Forge
Professional Pastry Chef and food writer, exploring the world and all of its culinary adventures. Parsnips + Pastries is a food blog about seasonal produce, healthy recipes, and the occasional sweet indulgence. It also offers DIY, tips, and tricks to help you live your happiest, healthiest life.