Tamara Novacoviç with one of the big classics in cake baking.
By Tamara Novacoviç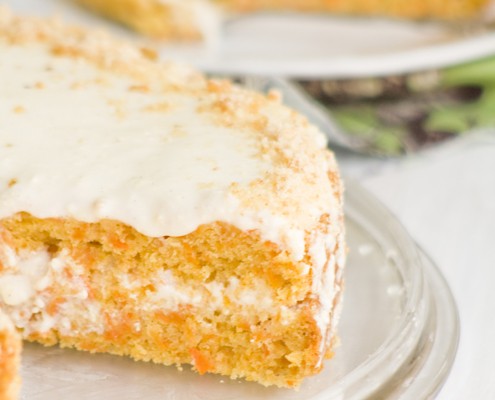 This is my first carrot cake. I actually tried some a few months ago, when my mom's friend made it and gave her the recipe. I instantly fell in love with this cake. I wonder how come I haven't tried baking it before.
Cream cheese frosting pairs perfectly with carrots in this cake.
See Also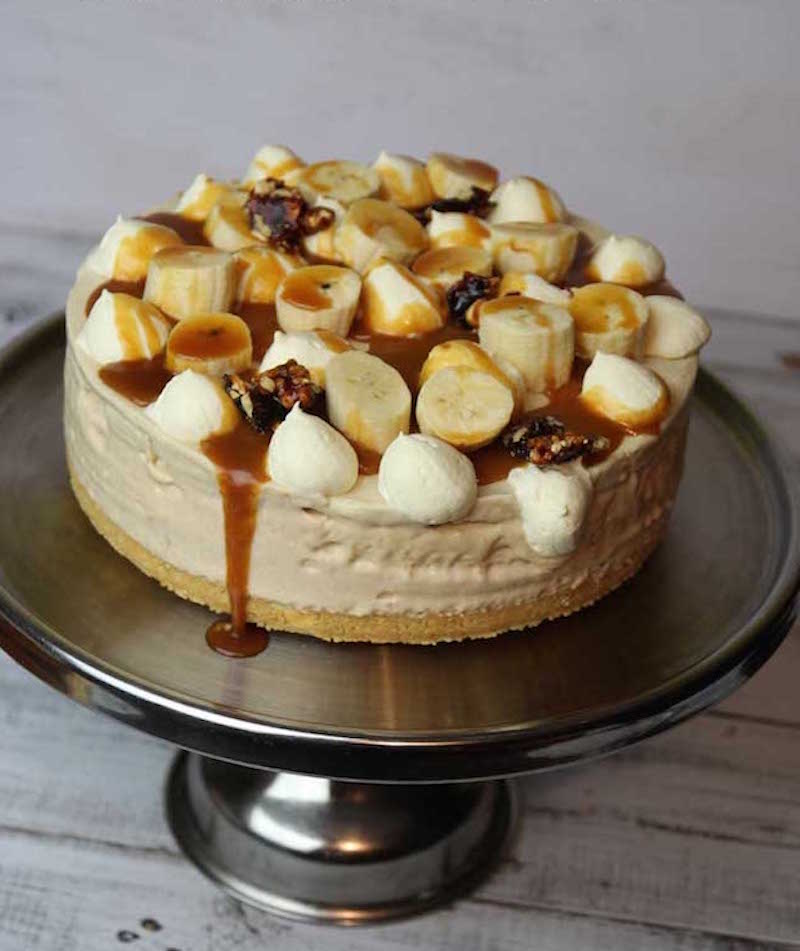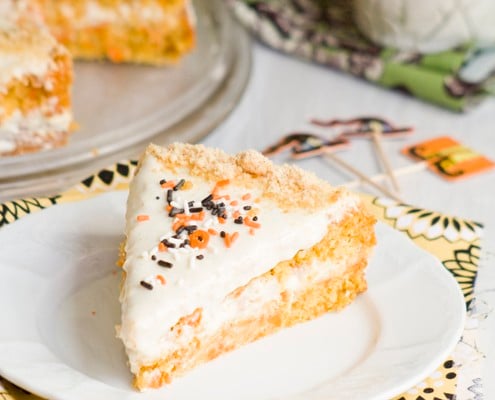 This classic is a great seasonal treat!
Ingredients
For the cake
2 cups grated carrots
2 tsp baking powder
pinch of salt
pinch of baking soda
3⅛ cups (400 g) all purpose flour
½ tsp nutmeg
1 tsp cinnamon
1 cup (200 g) brown sugar
1 tsp vanilla extract
3 eggs
½ cup (120 ml) yogurt
½ cup (120 ml) vegetable oil
For the cream cheese frosting
13.5 oz (400 g) cream cheese
3.3 oz (100 g) butter, softened
1 vanilla bean pod
zest of ½ orange
3.7 cups (300 g) confectioners sugar
Instructions
Preheat oven to 356 F (180 C).
Grease springform pan (10 inch-26 cm) and line its bottom with parchment paper.
Wash, peel and grate carrots. Combine flour, baking soda, baking powder, salt, nutmeg and cinnamon and sift.
Mix eggs with brown sugar until pale and fluffy. Ad vanilla, yogurt and oil. Add sifted dry ingredients and grated carrots. Pour into prepared springform pan and bake for about 60 minutes. Let cool completely and cut into two equal parts.
For the frosting, mix cream cheese, then add softened butter and seeds from one vanilla bean. Gradually add confectioners sugar and in the end orange zest. Be careful, frosting shouldn't contain any lumps. That's why it's important to slowly add confectioners sugar.
Assemble: Put the first cake layer on a serving plate, put ½ of the frosting over it. Then put the second cake layer on top of it and brush the whole cake with the rest of the frosting.
You can decorate it with some pecans.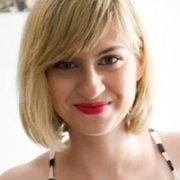 Tamara Novakoviç
Tamara Novakovic is a passionate self-taught cook, food blogger, freelance food writer and photographer behind bite-my-cake.blogspot.com. Her life journey has led her through Faculty of Humanities in Zagreb, Croatia to discovering passion for making cakes. She is currently a weekly food columnist for Croatian newspaper V magazine and food magazine Repete.